BT Fon launches worldwide Wi-Fi
[intro] BT Broadband offers customers a giant Wi-Fi love-in [/intro] BT has today announced a partnership with Google-backed Spanish company Fon t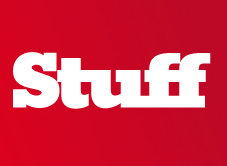 [intro] BT Broadband offers customers a giant Wi-Fi love-in [/intro]
BT has today announced a partnership with Google-backed Spanish company Fon to offer its broadband customers the chance to be part of the world's biggest free Wi-Fi sharing community, BT Fon.
What's the catch? Well, a relatively small one – customers agree to share a portion of their home broadband connection by opening up a separate, secure channel on their wireless router, thus contributing to a Wi-Fi hotspot.
This means that thousands of community Wi-Fi hotspots in the UK could open up really soon – there are already 500,000 Fon members (or Foneros) worldwide, covering more than 190,000 hotspots.
It's a canny move from BT – with minimum fuss and outlay, it can offer potential broadband customers access to its existing Wi-Fi network, BT Openzone, as well as the new Fon hotspots, all free of charge.
And because it's community-based, I suspect it means that BT Broadband can avoid too many customer support issues – although in my experience it seems to be doing just dandy at avoiding these already.
It also throws up the possibility of BT Fusion mobile customers could make cheap calls from their phones when near a hotspot – more on that when I get confirmation.
[sigh] That could be me, sat there with those ladies, insouciantly enjoying some free Wi-Fi – if I hadn't just switched to another provider. I'd be interested to find out how this progresses – anyone who signs up, please let me know how it's going – and if it affects your broadband speeds…