Dyson Airblade Tap dries your hands at the sink
James Dyson and co unveil an even quicker way to eliminate water from your mitts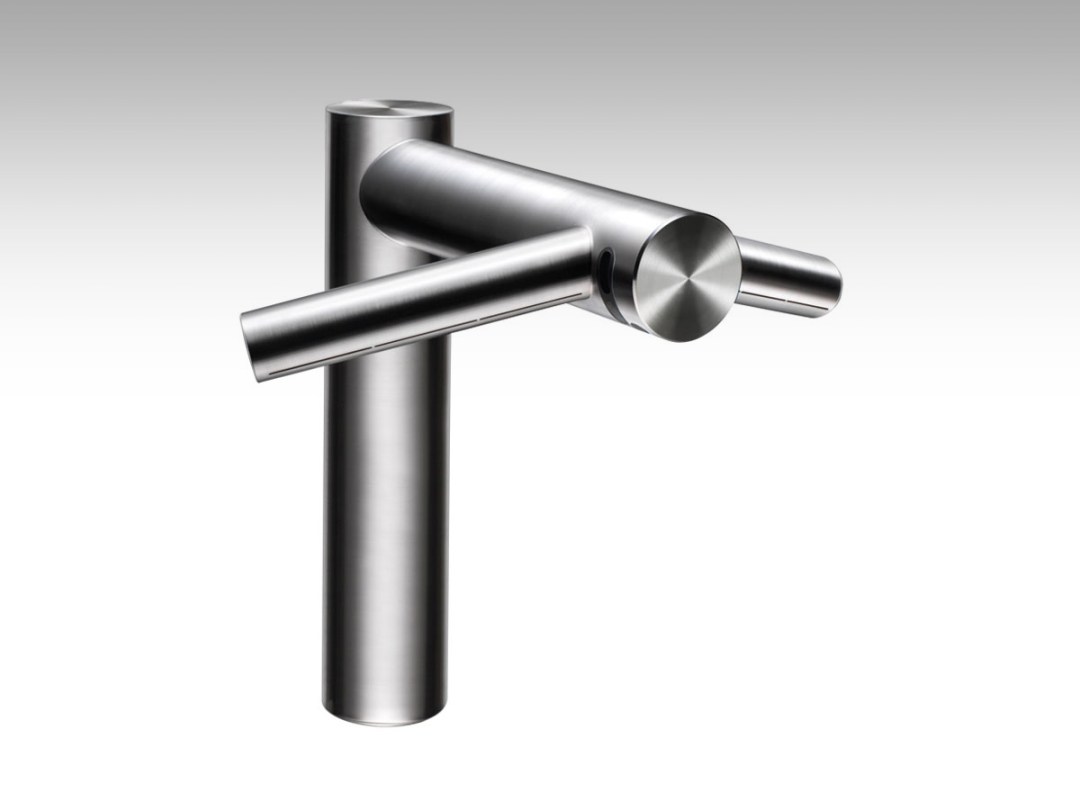 Dyson has unveiled the Airblade Tap, a new edition of its Airblade hand dryer that, as its name suggests, is incorporated into a tap.
The idea behind the Airblade Tap is not only that it's faster and saves space, but that you won't be dripping water all over the floor while you walk from the sink to a wall-mounted dryer. Fair enough.
In common with most Dyson gear the Airblade Tap is something of a technical marvel, able to draw in 30 litres of air per second through its HEPA filter and dry your mitts in a mere 12 seconds – with air that's travelling at 430mph. Both air and water flow are operated via infrared sensor, and the filter takes 99.9 percent of bacteria out of the air it sucks in.
The price tag for all this? A cool £1,000.
Dyson has also updated the existing "regular" wall-mounted Airblade with a more efficient motor, and added the Airblade V to its range, which is smaller than standard Airblades but will still dry your hands in 10 seconds flat.
[via Dyson]
You might also like
5 minimalist interfaces that iOS 7 needs to beat
Rumour – HTC M7 coming in black and silver
Raspberry Pi Model A launches for £16