EE launches Full Works plan for iPhones bundling in Apple One
Get Apple One for fr-EE.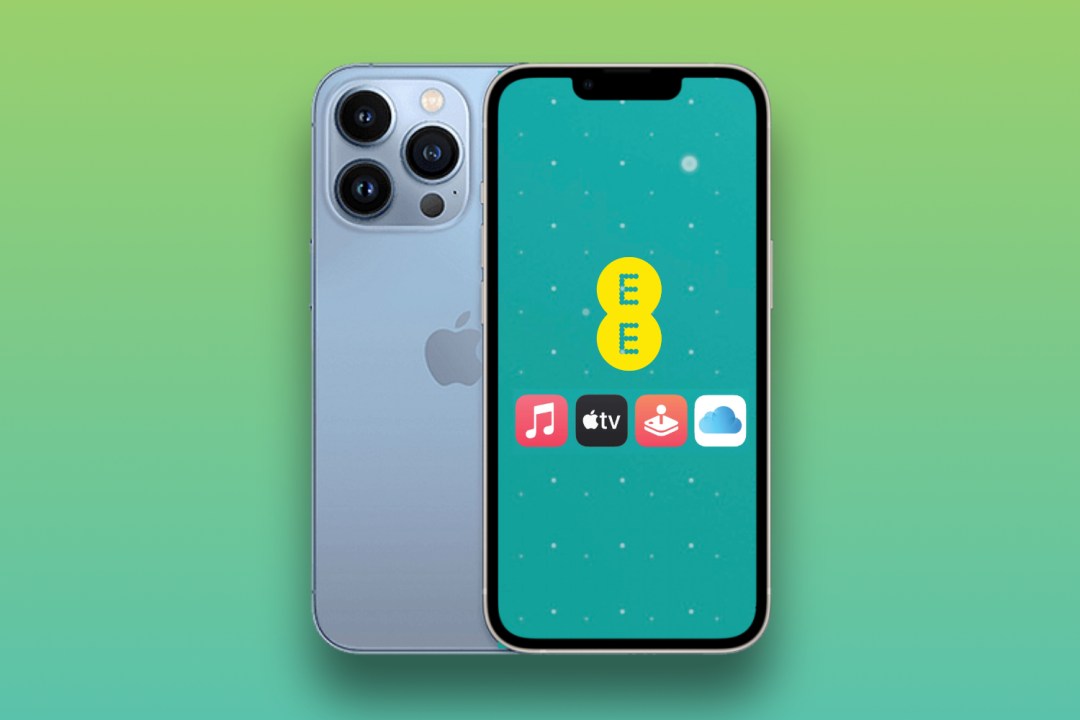 Whether it's phone contracts, music, or TV, subscriptions for your devices can start to add up. Lots of platforms are now offering bundles, lowering the price for multiple services. One of the most popular bundles is Apple One – including Apple Music, Apple TV+, Apple Arcade, and iCloud+. But EE has gone a step further, and wants to include this bundle with your phone contract.
EE has launched a new Full Works plan for iPhones and SIM Only contracts. The plan boasts unlimited data, unlimited calls and texts, Apple One, access to BT Wi-Fi, and a Roam Abroad pass. With all these added extras, EE reckons you can score over £140 savings during your contract.
The Full Works plan is available for both SIM Only and iPhone contracts, offering more flexibility. All the Full Works plans are 24-month contracts. It includes the Apple One Individual plan, so your sharing options for the services are limited. If you were to take out the Individual plan yourself, it would set you back £15 per month, and the Roam Abroad pass from EE is £10 a month. So, there are definitely some savings to nab.
For customers with an All Rounder plan on EE, you'll be able to add Apple One as a Smart Benefit for just £5 per month. That's a huge saving on Apple's regular price for the package, and means you can access some of EE's cheaper plans.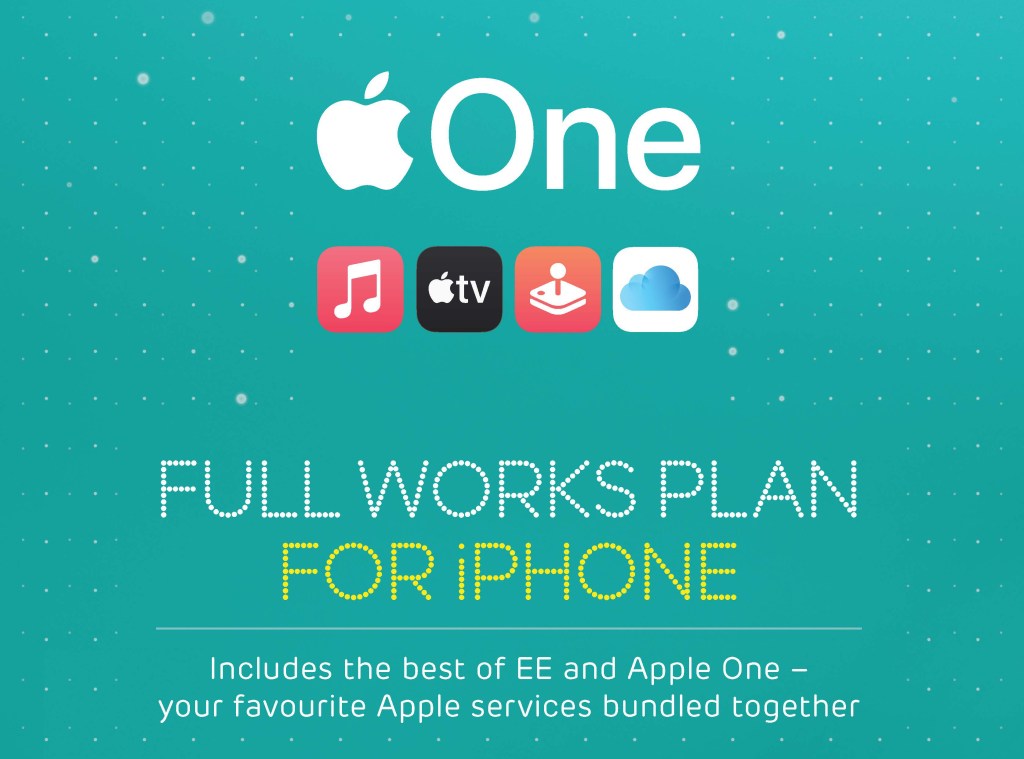 Speaking about the plan, EE explained, "We always strive to offer customers great benefits. With the addition of Apple One to our Full Works plan – iPhone customers can not only benefit from getting the best of EE, but also amazing Apple services". It's the first time the subscription bundle has been offered as a carrier benefit.
If it's time to upgrade or change your contract, EE's Full Works plan is a solid option to consider. You can view the latest deals directly with EE, so you can find a plan that's right for you.