Galaxy S5 Mini: smaller screen, same fingerprint and heart rate-scanning powers
Samsung's flagship gets a smaller sibling to play with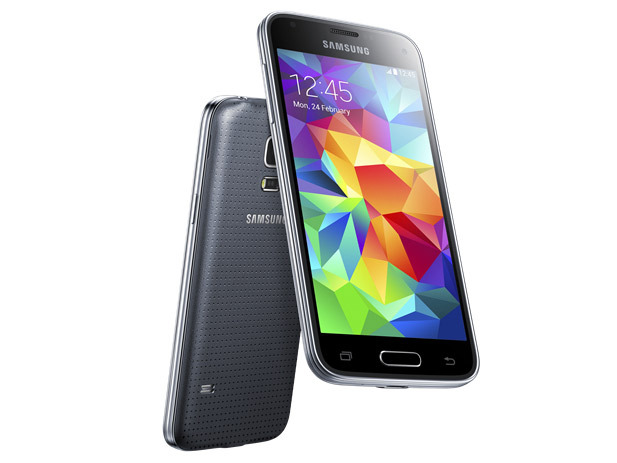 Samsung has officially revealed the Galaxy S5 Mini, its smaller-screened, less powerful version of the flagship S5.
Retaining the dimpled back plastic design of the S5, the S5 Mini shrinks things down a bit with a 4.5in 720p screen and a smaller 2,100mAh battery, along with 1.5GB of RAM as opposed to the S5's 2GB.
Despite being the more waller-friendly of the two devices, the S5 Mini retains both the S5's fingerprint-scanning home button and rear heart rate sensor.
It'll also handle water just was well too, thanks to its IP67 water and dust resistance rating. 
While the S5 Mini won't record 4K video, it's still packing Android 4.4 with the latest version of TouchWiz, which is Samsung's best version to date, muting the garish colours of old and throwing in some genuinely useful software tweaks, like Ultra Power Saving mode.
The reveal of the Mini comes one day after leaked shots of the LG G3 Mini hit the internet, and neither the G3 Mini, nor the S5 Mini, look like they'll be troubling the uncompromising 4.3in Sony Xperia Z1 Compact, which remains the undisputed king of smaller phones. 
The Galaxy S5 Mini will hit Russian shelves in black, white, blue and gold in July, with "global markets to follow". Samsung has told us that UK pricing and availability will be with us in due course, so stay tuned.
READ MORE: Samsung Galaxy S5 review