LG's 55in OLED TV price and release date revealed
UK details for the ultra-thin telly with the ultra-fat contrast finally fessed up, but there's a bit of a wait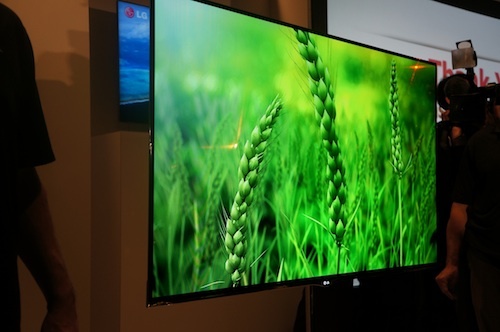 LG has announced that its 55EM970V OLED TV will be released in the UK this summer, priced at a shade under £10,000.
The 55in HDTV, which Stuff had a chance to play with back at CES, will be available from July. It can be pre-ordered now from Harrods – the London luxury department store obviously considered the perfect setting for this wafer-thin boundary-pusher, which weighs a mere 10kg due to its insanely skinny 4.5mm profile.
It'll be by some margin the largest OLED television available in the UK, and while the price is eye-wateringly high, we expect it to find a place in the hearts – and homes – of many well-heeled early adopters. OLED pictures usually boast brighter colours and deeper contrast than "normal" LCD TVs can manage.
5.9in Samsung Galaxy Note 3 is on the horizon
Mitsubishi CA-MiEV gives 186 mile range on a charge
New video! Stuff goes hands-on with Leap Motion