Meet the LiveWire: the first electric Harley-Davidson
Is that distinctive Harley engine rumble about to be replaced with a whine?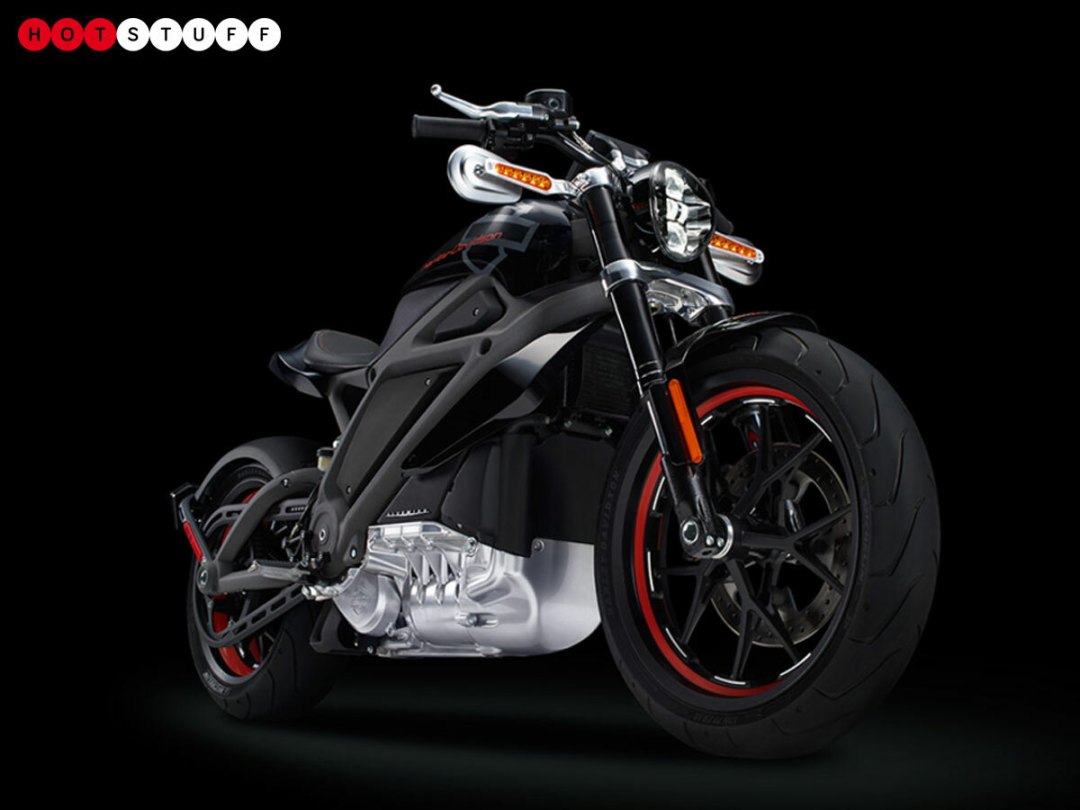 An electric Harley? Next you'll be pointing out some porcine aviators
Yes, it might sound unlikely. Harley-Davidson's classic image of big, loud bikes ridden by big, scary, bearded dudes in petrol-stained leather doesn't exactly tie-in with the whole idea of lentil-chomping tree-hugging eco-friendliness. Well, maybe the bearded bit.
And yet…
And yet, the Milwaukee-based motorcycle manufacturer has just introduced the LiveWire, an electric bike aimed at urban user rather than the freeways of rural North America.
READ MORE: Voxan Wattman: the world's most powerful electric motorbike
It still looks very Harley-ish, doesn't it?
Yes, it retains that classic angular, poised look. But it's a little different in construction: the tyres are larger and the seat sits a little higher than on most Harleys, making the bike better at handling potholes and kerbs. The frame is made from aluminium and the indicators and rear lights use LEDs – and of course there's no engine under your seat but an electric motor instead.
Tell me about the motor
It's powered by a huge lithium-ion battery and produces 75 horsepower, taking the LiveWire from 0 to 60mph in four seconds. The top speed is 92mph and the range is 100 miles – fine for city riding rather than cross-country treks. The battery fully charges in three hours. You do of course lose the classic rumble of a Harley engine.
When does it go on sale – and for how much?
Harley-Davidson hasn't revealed either of these things yet. It's now offering test rides to selected customers, which suggests there may be some tweaks made before an actual launch. The price will most likely be upwards of US$20,000 (£11,730) in the States.
[Via: TIME]
READ MORE: Caterham shows off its first batch of motorcycles, and they look amazing