Microsoft's massive 84in Surface Hub begins preorders in July – for £16k
Want a collaborative touch display for your office? Hope you're rich on both money and wall space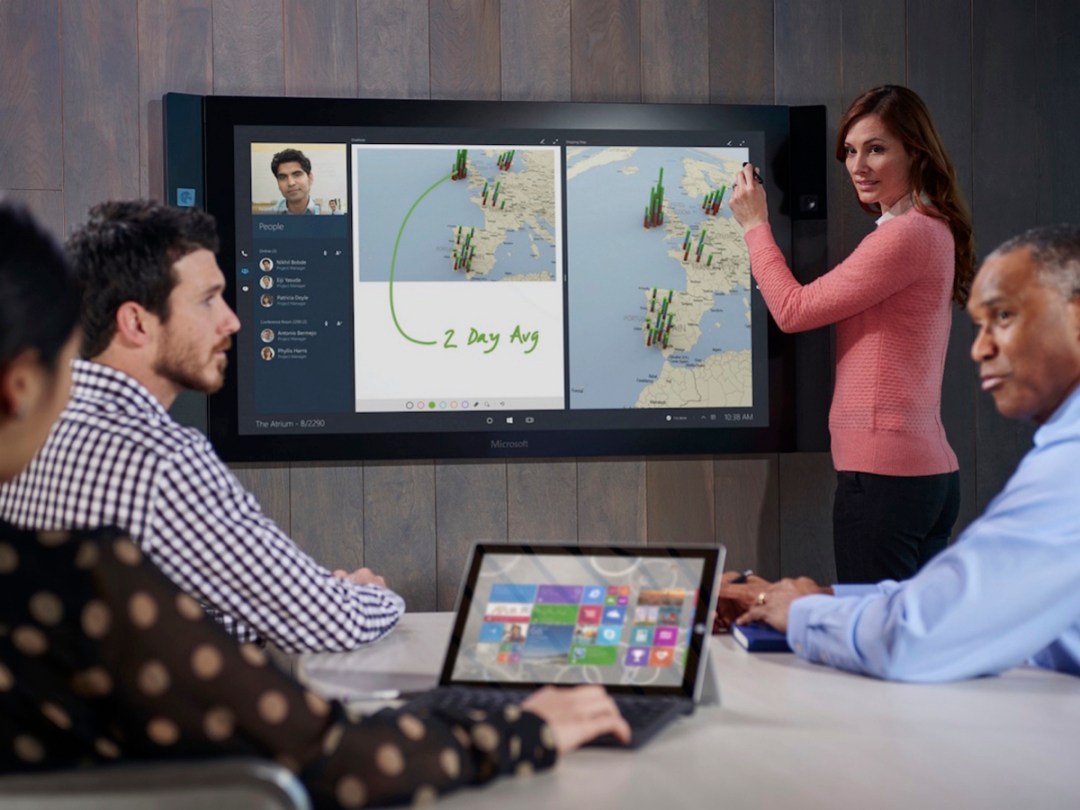 Windows 10 is coming soon, and it's coming to a whole lot of gadgets: desktops, phones, tablets, Xbox One, and the HoloLens headset. But it's also coming to a device that's a whole lot larger than all of those: the Surface Hub.
The Surface Hub is built primarily for business use and designed for collaboration. It can support 100 simultaneous touch inputs (and three separate tablet pens), so a few people can all scribble and add notes at once, plus it has Kinect-style cameras and microphones for interactions and easy video chat.
And it's gargantuan. The largest of the models comes in at a whopping 84in, and that's for a crisp 4K display. If your conference room isn't built to handle such a large screen, you might be better suited with the comparatively petite 55in version. Either way, it sounds like an impressively adaptable and intuitive device.
Naturally, that comes at a serious price. The Surface Hub will be available at £5,709 for the 55in model, and £16,269 for the 84in variety. Microsoft will begin taking orders from businesses on 1 July, but the units won't actually ship out to consumers until September.
Windows 10 itself, of course, is coming out on 29 July for PC. But at least you can get a head start on mastering the new OS on smaller screens before the Surface Hub rolls into your enviable office this autumn.
[Source: Surface Blog]