MSI's not playing around with these Prime Day gaming laptop discounts
Up to 38% off the latest hardware, and mainstream models are reduced too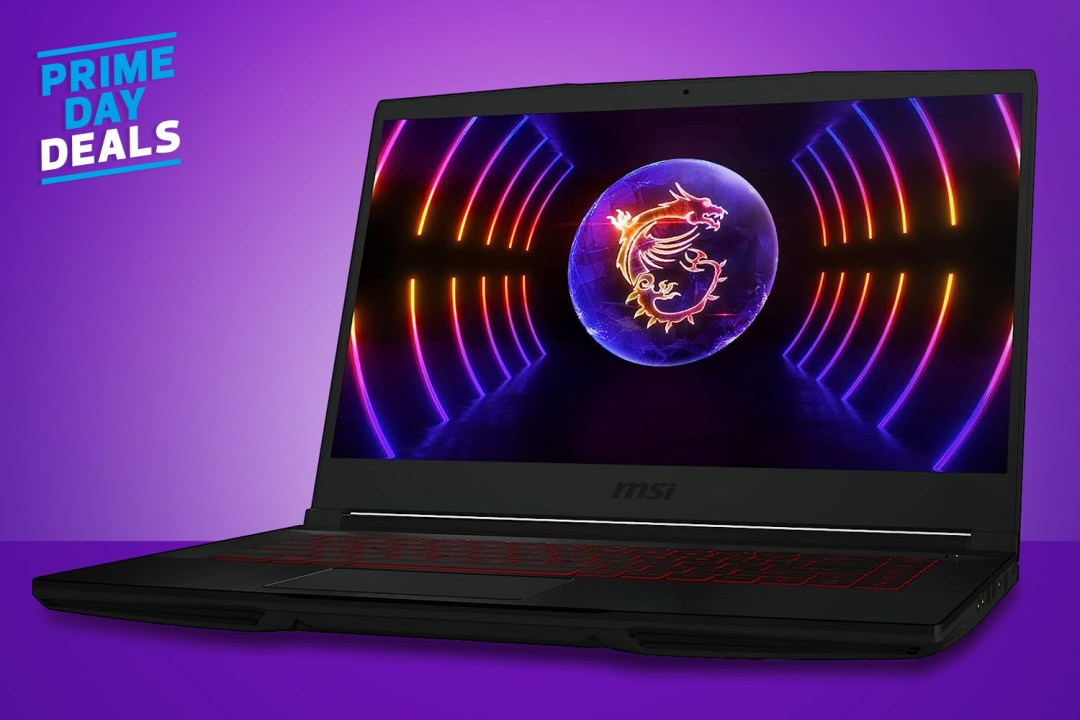 Gamers must've noticed the latest generation of gaming laptops have shot up in price, largely in part to costly graphics chips. But that doesn't mean there aren't bargains to be had, particularly on Prime Day. MSI is leading the way with a significant £400 saving on one of its more mainstream models, the MSI Thin GF63. Originally priced at £1,199, the GF63 is now available for £799 – that's a significant £400 saving.
This 15in gaming machine has a previous-gen Intel Core i5-12450H CPU, paired to 8GB of RAM and a 512GB NVMe SSD. Graphics grunt comes from an Nvidia GeForce RTX 4050, which should be a perfect match to the Full HD resolution LCD display. It's a 144Hz panel, so games will feel silky smooth, and it's bursting with connectivity at the sides.
Our advice? Pop off the rear panel by removing a couple of screws and drop in some extra memory (this Kingston FURY 32GB kit is also reduced for Prime Day, at £61 instead of £67) for an inexpensive performance boost. It's also possible to add a SATA SSD while you're there (this SanDisk SSD Plus 2TB is another Prime Day steal at £110 instead of £226, a 51% saving), at which point you'll be good to get your game on for several years to come.
US Amazon customers get an even better deal: the variant reduced for Prime Day has a more potent Core i7-12650H and 16GB of RAM for $860, down from $999 – a 13% discount.
If you're after something with a bit more gaming grunt, or like your gear to have a few more colour-changing LEDs, MSI has got you covered with the Raider GE78-HX. This 17in machine isn't a complete behemoth, unlike older gaming laptops, yet finds room inside for a current-gen Intel Core i7-13700HX CPU, Nvidia GeForce RTX 4070 graphics, 16GB RAM and a 1TB SSD. Usually you'd have to pay £2500 for one, but right now it's on sale for £1679 – a 33% reduction.
The 2560×1600 resolution display has a 240Hz refresh rate, which should be quick enough to please serious esports addicts, and the uprated cooling system should mean it doesn't sound like a fighter jet taking off whenever you boot up your favourite games. It has the full gamut of USB and Thunderbolt ports, can output 4K/120Hz over HDMI, and packs in six speakers for engaging audio.
Gaming gear is rarely practical for taking with you on the move, so a thin-and-light makes more sense as a travel companion. The MSI Summit 13 has a battery big enough to get you through the working day, and a laptop/tablet hybrid form factor that'll let you kick back for some Netflix action once you've finished your business meetings. It originally retailed for £1549, but is on sale at £799 for Prime Day – a 48% saving.
You get a 1920×1200 IPS display with 120Hz refresh rate, a 13th-gen Intel Core i7-1360P low voltage CPU, 16GB of RAM and a 1TB NVMe SSD, which should be plenty of pep for getting serious work done. Intel Iris Xe graphics aren't going to run Cyberpunk 2077 at top settings, but they'll cope with simpler games just fine – handy if you have a Hearthstone addiction, or enjoy escaping to a Minecraft biome once in a while.
Also check out: