MWC 2012 – Asus Transformer Pad Infinity and 300 series announced
A new name and some new additions to the family. Meet the Asus Transformer Pads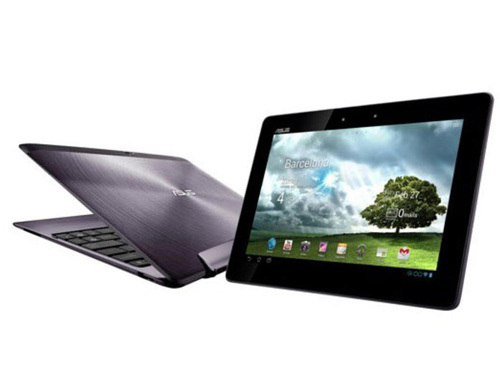 Asus has rebranded its tablets with the Transformer Pad Infinity series and a second, chic 300 series – insert the obvious transformation joke of your choice here.
So what's so different about Asus' new slates? The Transformer Pad Infinity series offers up to 4G connectivity, 1920×1200 HD Super IPS+ displays rated at 600 nits, and second generation Gorilla Glass. The 4G model comes with a dual-core Qualcomm Snapdragon S4 processor running at a hasty 1.5GHz, an 8MP snapper and Android 4.0 Ice Cream Sandwich – all in an 8.5mm thin shell.
The Transformer Pad 300 series is for the cool cats and youth, coming in Italian Job-esque shades of blue, red or white. They come packing Nvidia's quad-core Tegra 3 processor along with and Ice Cream Sandwich.
No word on pricing or dates yet but our man on the ground at MWC 2012 is heading over to chat to Asus later today so watch this space.
You may also like: Asus Transformer All-in-One: the world's largest tablet