Need to know – BlackBerry Torch 9800
RIM is staking its BlackBerry future on the Torch 9800, the company's first slider. Could it work?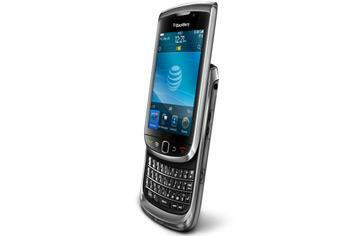 What is it?
It's a smartphone that RIM hopes will keep the QWERTY-loving faithful happy, while appealing to a generation that demands full touchscreen action.
So, it's a compromise?
Not really. This is RIM's first slider, and while it's a good deal chunkier than most touchscreen phones at 14.5mm, that keyboard is more or less essential to the BlackBerry focus – messaging via email and BBM (BlackBerry Messenger).
What else is new?
There's a 5MP cam (with VGA video capture and thankfully not a whisper of video calling in sight) and 3.2in capacative touchscreen. The latter does not act as a massive button as it did on the Storm. Most people would agree that this is a good thing.
Is it powerful?
There's a decent 8GB of storage out of the box, but only a so-so 624MHz processor. Wi-Fi and 3G are a given, and the device supports multi-tasking and will act as a hotspot, subject to carrier regulations. There's the familiar optical "trackball", too.
Anything else? Something exciting perhaps?
The Torch is RIM's first device running BlackBerry OS 6, which includes deep universal search, social network and RSS feed integration, notification previews, slicker multimedia, a simpler interface and lots of fancy opaque black glass overlays. There's also a new Webkit browser.
The best browser ever?
For BlackBerry, yes. It brings tabbed browsing, the ability to plant shortcuts on the homescreen and "auto wrap text zoom", a fancy way of saying that it'll display web pages at the native font size you've set in the phones preferences; the first render is at your preferred reading size. There's pinch-to-zoom if you want to tweak.
First impressions?
It feels solid in the hand, if a tad bulky next to the competition. In use, it's immediately simpler and more intuitive than previous BBs, though a full test will reveal how much has really changed. Watch this space.
How much, then?
We're not told, but RIM says it will be making announcements linked to carriers "in the coming weeks." Vodafone has already piped up to say it will be offering the Torch, but there's still no indication of an exact date, contract deals or SIM-free prices. Again, watch this space.
Now take a look at our hands-on pics.