Nexus 7 gets iPad-style SmartCase
SD TabletWear SmartCase offers protection, magnetic closure and puts your Google tablet to sleep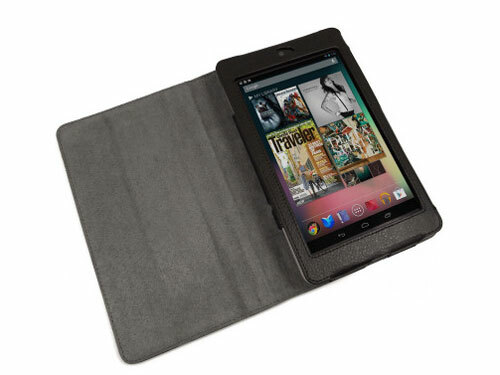 Got a Nexus 7 but stealing envious glances at the iPad's magnetic Smart Case? Well, you can put the green-eyed monster back in its cave, because there's a cover for Google's slate that works in much the same way.
The SD TabletWear SmartCase covers the front and back of the Nexus 7, with a front flap that holds itself closed using magnets. When closed, the case puts the Nexus 7 into sleep mode; open it up and it'll spring back into life.
The SmartCase is available now from MobileFun, priced at £17.95.
[via SlashGear]
You might also like
Rumour – iPhone 5 production has started
FIFA 13's Kinect features shown off in trailer
iOS 6 doing away with passwords for free app downloads