Nexus One coming to Vodafone on 30 April, pre-order open now
It may have been beaten to the shelves by its doppelganger rival the HTC Desire, but finally we've got word when Vodafone will be offering Google's Ne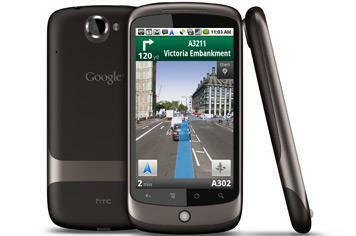 It may have been beaten to the shelves by its doppelganger rival the HTC Desire, but finally we've got word when Vodafone will be offering Google's Nexus One in the UK.
Pre-order has opened today on Vodafone's website, with a release date set for 30 April – the end of this week.
Price plans are said to start from £25 a month on a 2 year contract, although you'll need to opt to pay at least £35 per month over the same period if you want to snag it for free.
All of the tariffs will comes with a rather measly 1GB of mobile data per month, but customers will be able to use an additional 1GB when in premium BT Openzone hotspots throughout the UK.
Vodafone has confirmed Google Maps Navigation will be included and fully functional on the handset, bringing sat-nav-esque turn-by-turn directions from your phone for nada.
So is the Nexus One the phone for you? Before you go signing the next two years away be sure to check out our hands on video and full review to see what we thought. Leave us your comments below.