Nikon P7700 pro-friendly compact leaked
28-200mm lens, but no viewfinder for the top of the range P7100's replacement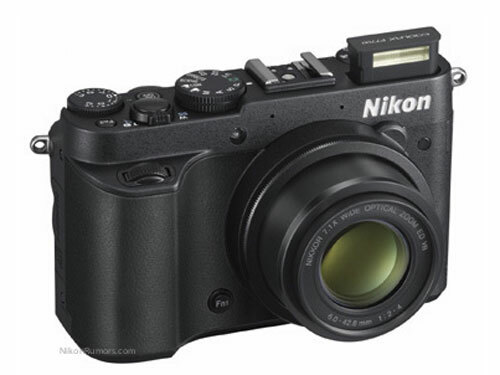 Nikon is all set to pull the wraps off its new top of the range compact camera – the replacement for the current Coolpix P7100 – but someone has jumped the gun and leaked a batch of images a little early.
The Nikon Coolpix P7700, spotted over at Nikon Rumors, looks outwardly very similar to the P7100: it's a black, apparently metal-bodied compact bristling with an enthusiast-pleasingly huge amount of buttons and dials. It's also likely to sport the same high quality 1-inch 10-megapixel sensor.
One major difference is the lack of an optical viewfinder, which means you'll have to use the twisty LCD screen to compose your shots.
We note that the P7100 has already disappeared from Nikon's UK website, so expect an official reveal of the P7700 in the very near future.
[via Nikon Rumors]
Sony NEX-5R and NEX-6 Wi-Fi cameras snapped in the wild
Tangram Smart Mount – the coolest iPad speaker yet?