Nokia and Microsoft holding September 5th event
Could the two giants be planning a full-on launch of Windows 8 alongside new Lumia phones?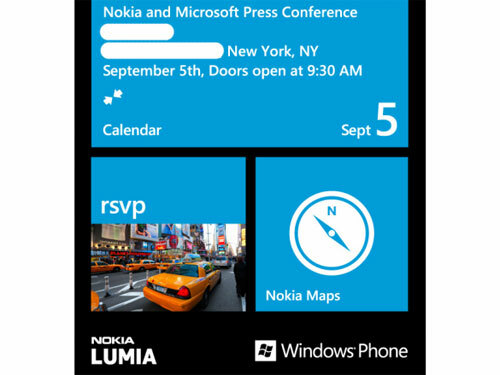 Microsoft and Nokia have invited members of the press to New York launch event on September 5th. The invitation doesn't disclose too much about what to expect, but you'd have to be a bit dim not to realise it has a lot to do with Windows Phone and Nokia's Lumia smartphone range (not least because the logos are on the invite, which itself looks like a Windows Phone home screen).
If we had to guess though? This is the day when Nokia will reveal its new line of Windows Phone 8-compatible Lumias. And that, we're quite excited about – while we're big fans of the current models, Windows Phone 8 is upping the tech guidelines and that should mean sharper, larger screens and more powerful processors. We can't wait to see what the companies have in store.
[via Wired]