Now you can use Apple Fitness+ even if you don't have an Apple Watch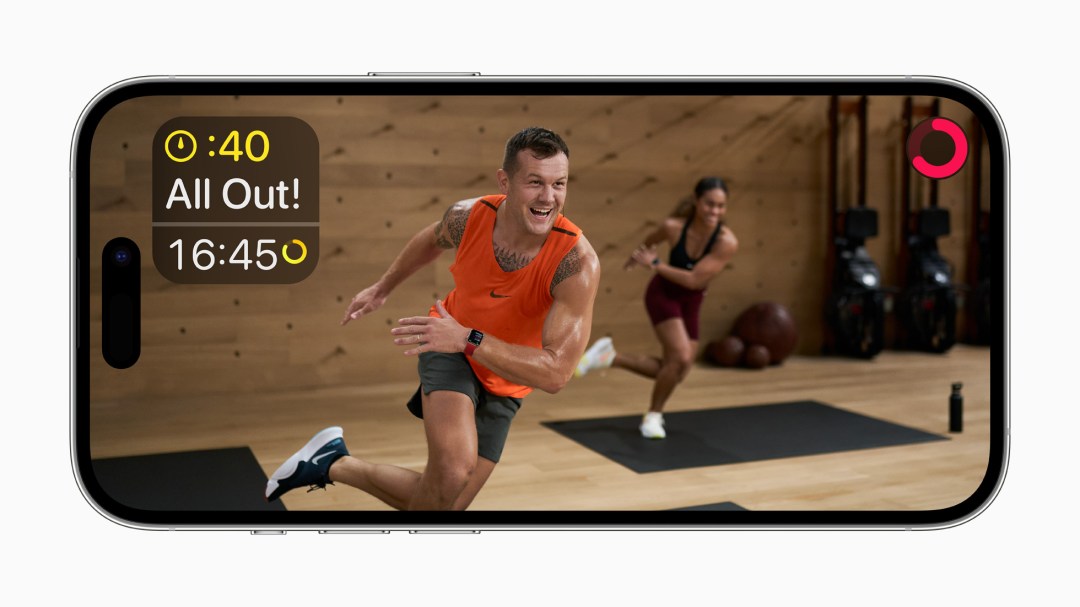 There wasn't much in the way of software and service announcements at yesterday's Apple Event, but there was an interesting tidbit about the $9.99/£9.9Fitness+ service.
Up until now you've needed to have an Apple Watch to use Fitness+ but Apple says that's will now no longer be the case – you can use your iPhone instead. This will be available with iOS 16 in all 21 countries Apple Fitness+ is offered in and you'll get access to the full smorgasbord of workouts (over 3,000) if you subscribe.
You'll see onscreen guidance and timing and calories will be estimated and contribute to the move ring in the Fitness app. And you can see Fitness+ workouts on your phone, iPad or Apple TV.
There is a bit of an update for Fitness+ users who have an Apple Watch, too, as the service will now display real-time metrics on iPhone, iPad, and Apple TV. These include intensity for HIIT, Cycling, Rowing, and Treadmill, Strokes per Minute (SPM) for Rowing, Revolutions per Minute (RPM) for Cycling and Incline for walkers and runners in Treadmill.
Previously you only got selected highlights of how you're getting on as well as your Rings in the corner of the screen. We use Fitness+ on iPad and Apple TV and this will be very welcome.
You can now also earn dedicated awards for personal records, streaks, or major milestones.
Apple says there are more episodes of its motivational and inspirational Fitness+ podcast series on the way, Time to Walk and Time to Run. There will also be more Artist Spotlight workouts coming too featuring the music of Mary J. Blige, The Rolling Stones and The Weeknd.
An additional workout Collection is on the way too, called Pilates for More Than Your Core to add to the other Collections such as Train to Row a Fast 2000 Meters, Run Your First 5K and Get into a Groove with Dance.