"Papertab" paper tablet is your flexible friend
It looks like a sheet of A4, but it's actually a 10.7-inch hi-res slate with an Intel processor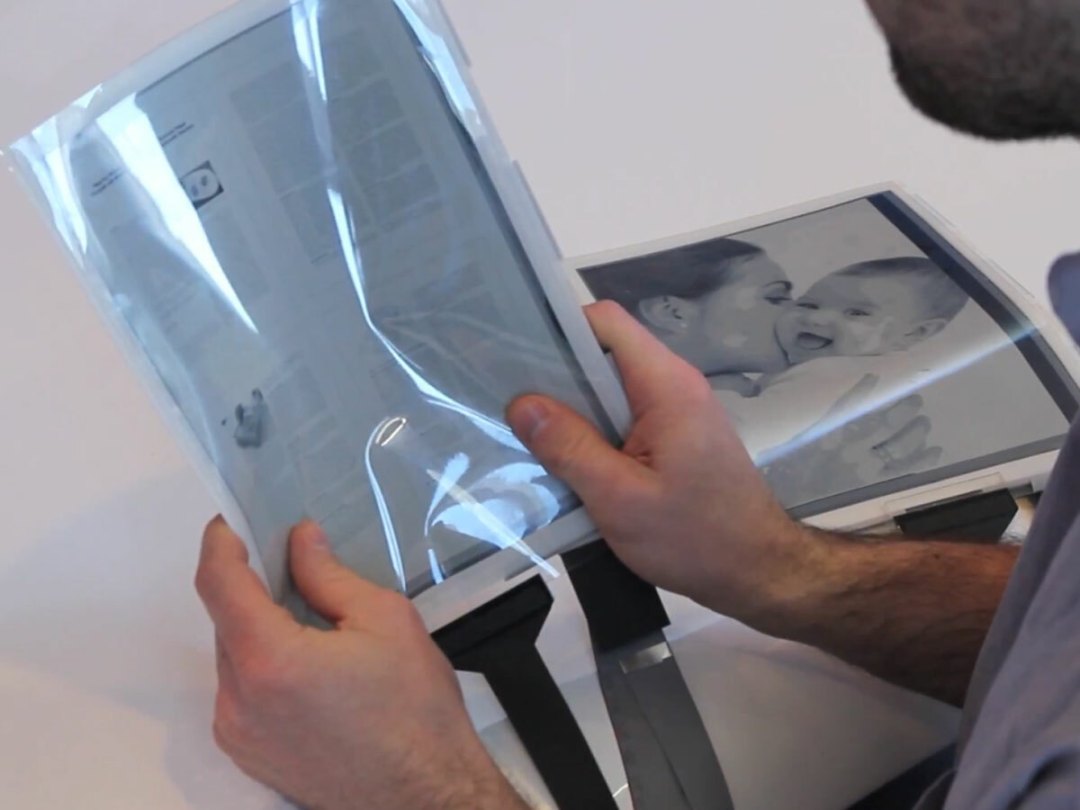 Flexible e-ink displays are one thing, but an actual working tablet that's as thin as a sheet of paper – that's impressive. And that's exactly what the Papertab is.
Developed by researchers at Queen's University, Canada, the Papertab is a fully interactive touch-sensitive 10.7-inch sheet of plastic able to display documents, images, videos and the like.
Bending the corner up or down allows you to "turn" pages back and forward, which is nice, but perhaps more interesting is the idea of combining multiple Papertabs (ten and upwards), with each showing different documents or running different apps. The Papertabs are designed to keep track of their location relative to other Papertabs, so you can show larger images by putting one next to another and having the image display across both. Take a look at the video below to see it in action.
The device is powered by an Intel Core i5 processor (apparently housed somewhere else – Papertabs have to be plugged in to work), and Intel research scientist Ryan Brotman believes that "within five to ten years" most computers will look and feel like the Papertab, albeit with colour screens rather than monochrome displays.
[via Human Media Lab]
CES 2013 Hot Stuff Award winners announced
Griffin StudioConnect gets the Lightning treatment
UPDATED: Nvidia launches Project Shield Android games console (hands-on)
ZTE Grand S – another big-screen Android phone appears