Part smartwatch, part fitness band: Razer enters the wearables race with the Nabu
Razer's going far afield from their gaming roots and into the whole wearable tech field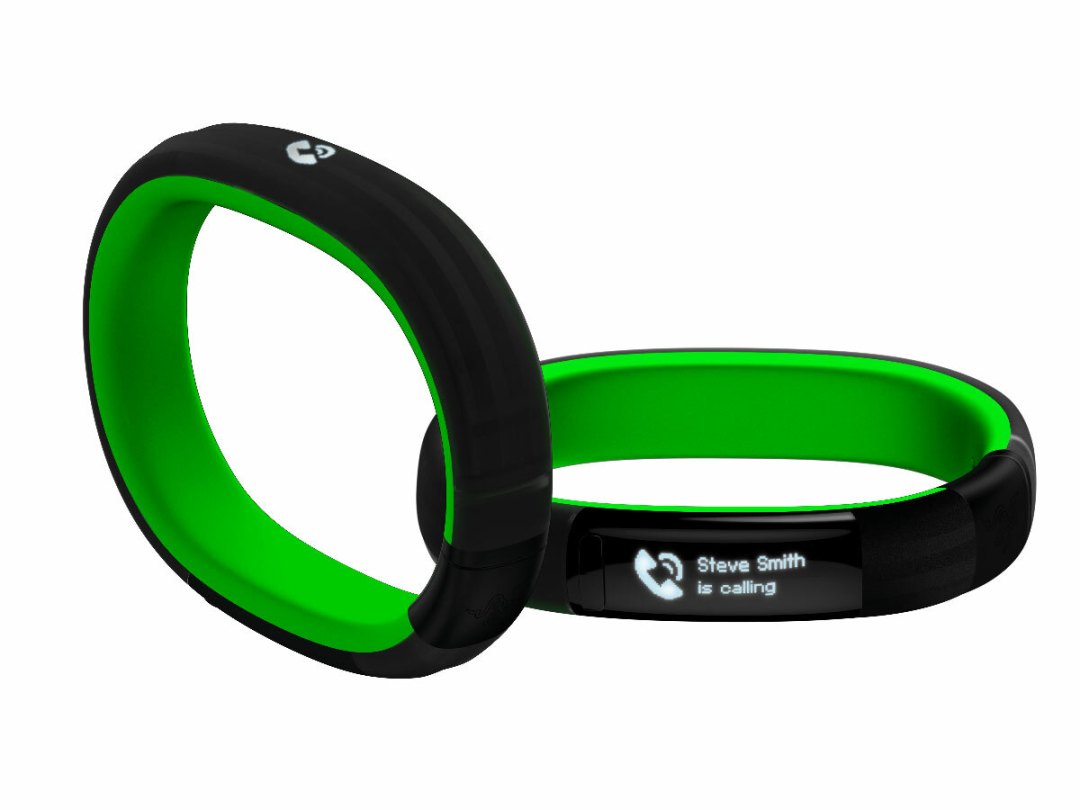 LG getting into the wearable tech game was pretty much a given, but Razer?
The company that's made more news in the gaming field is pushing out beyond its roots with the Nabu smartband. Sporting the signature Razer colours of black and neon green, the Nabu smartband is the company's entry into a world filled with Fitbits and Nike Fuels. And it's going to be putting up a good fight.
It's more than just a fitness band. The Nabu will give out notifications when paired with a smartphone – the usual phone calls, emails and social updates – but it's not limiting itself to a single screen. There's the public side on the outside of the band that shows basic notifications like incoming calls. Then, for a little more privacy from prying eyes, there's a private screen that's located on the inside of the wrist, which will show information such as emails, messages and the biometric data that the Nabu is constantly collecting. 
Inside the Nabu, the usual collection of fitness band sensors track your steps taken, calories burned and sleep patterns, just as a Fitbit, Nike+ FuelBand or Jawbone Up does.  And if there's too much data being collected for your comfort, an included utility app can customise what data is to be collected and shared.
Like a FuelBand, you charge it via a built-in microUSB prong in its strap, and it should run for a week on a charge.
The social smartband
What will really set the Nabu apart, though, is its band-to-band communication features. This, according to Razer, will make the Nabu a truly social smart wearable. It'll allow you to find nearby friends or mutual acquaintances, all depending on the pre-defined users settings. And because Razer has made the Nabu available as an open development platform, we wouldn't be surprised if some enterprising app developer came up with a dating app specifically for the Nabu.
Apparently the Nabu will be released in the next couple of months, and should be priced at a minimal US$50. Final retail pricing will be announced in the near future, so watch this space.
CES 2014 – the biggest news so far, live from Las Vegas
2014 CES Hot Stuff Awards – the 10 best launches from the show