How to buy a fitness tracker – what you need to look for
Looking to make sure you're hitting your goals? Then you probably want get get to know everything about fitness trackers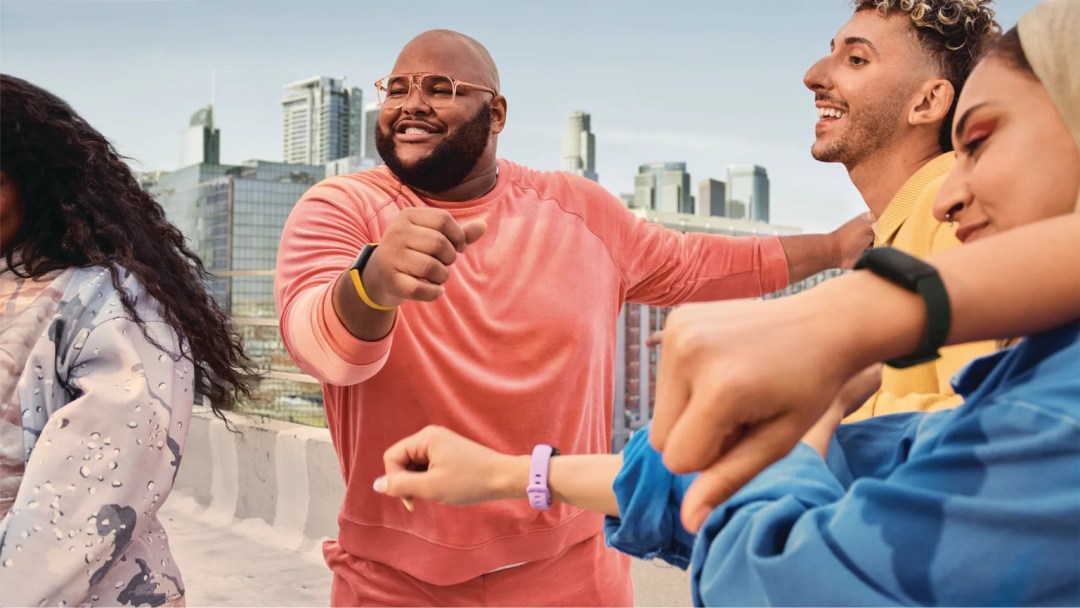 Here's how to buy a fitness tracker – one that suits you and your needs. In modern tech terms, the humble fitness tracker has been around for a while now, with the goal of helping you stay more active and ultimately live a healthier life.
How does it do that? Well, by using some familiar technology we've already seen crop up in other devices like smartphones and sports watches – which have been around for a bit longer – to track your movement and more and then relay that to you on a screen and typically inside of a companion phone app where you'll be able to dig a little deeper into your tracker data.
If you're thinking about strapping on a fitness tracker but curious about how they work and what kind of things they can track, we've broken things down for you below to arm you with the information to better understand everything you need to know about fitness trackers.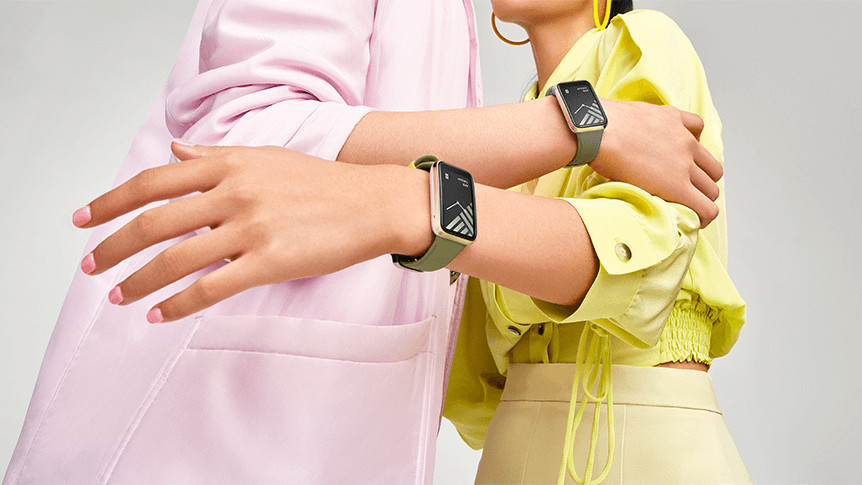 How a fitness tracker works
So, how does a fitness tracker actually track your fitness? Well, it's a combination of a few things. The first being the sensors that are able to capture movement and now more recently, can read things that are going on inside of your body that can help tell you more about your current state of health and fitness.
One of the first things fitness trackers need to be able to do is track movement or motion and most do that with some pretty familiar sensors like accelerometers and gyroscopes. Along with each brand's own software and algorithms, fitness trackers use that sensor to capture movement and then can be interpreted by each company's own algorithms to calculate things like steps or even when you break into more intense exercise.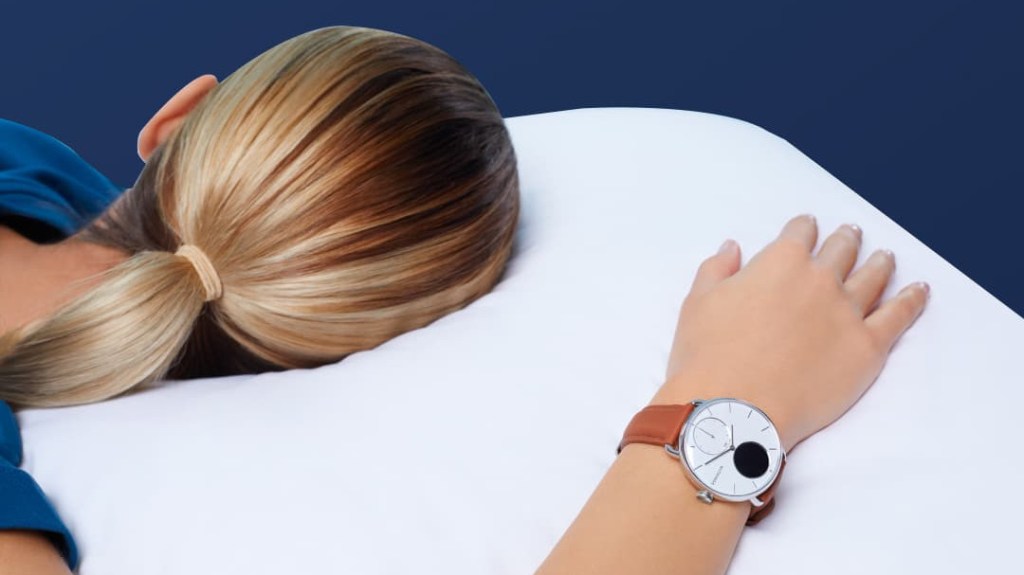 Fitness trackers also can use those sensors to detect less active periods of your day, like when you're going to sleep, taking a nap or have been inactive or sitting for long periods. It can also detect that those sensors have not been activated by movement, interpreting that time as you sleeping or sitting for long periods at your desk or on the sofa.
Fitness trackers now go beyond using motion sensors to track movement and sleep. They also use optical-based sensors to read biometric data through flashing LED lights against the skin to detect blood flow to help capture heart rate and blood oxygen.
While those sensors and algorithms can help to capture data about your movements, activity, sleep habits and much more, it's the role of the tracker not just to track but to motivate you to want to be more active, to make improvements to your lifestyle that are positive ones. That comes from the tracker itself but also from the companion apps where you'll sync your data and look at that data in greater detail to get a better sense of what that data means and how you can act on it to put it to good use.
Fitness tracker vs smartwatch: what's the difference?
While most smartwatches can also behave as fitness trackers and some fitness trackers can behave a bit like smartwatches, there are some things that separate them. The first will be the price. In general, fitness trackers cost a lot less money than most smartwatches and that's because you're generally paying for having big features like the ability to hold music on a smartwatch, or download apps from an app store and get a better balance of how useful it can be when you're not counting your daily steps.
Another difference is with the displays. While we are seeing a new breed of fitness tracker that looks a lot like a smartwatch like the Huawei Band 7 and the Xiaomi Band 7 Pro, most offer slimmer displays packed into slimmer designs that are better suited to doing things like checking step counts, seeing your current heart rate and can accommodate features like watch faces, but struggles to handle showing off notifications in a more digestible manner. A fitness tracker is generally created to soak up less wrist space than a smartwatch, which for some might be a priority.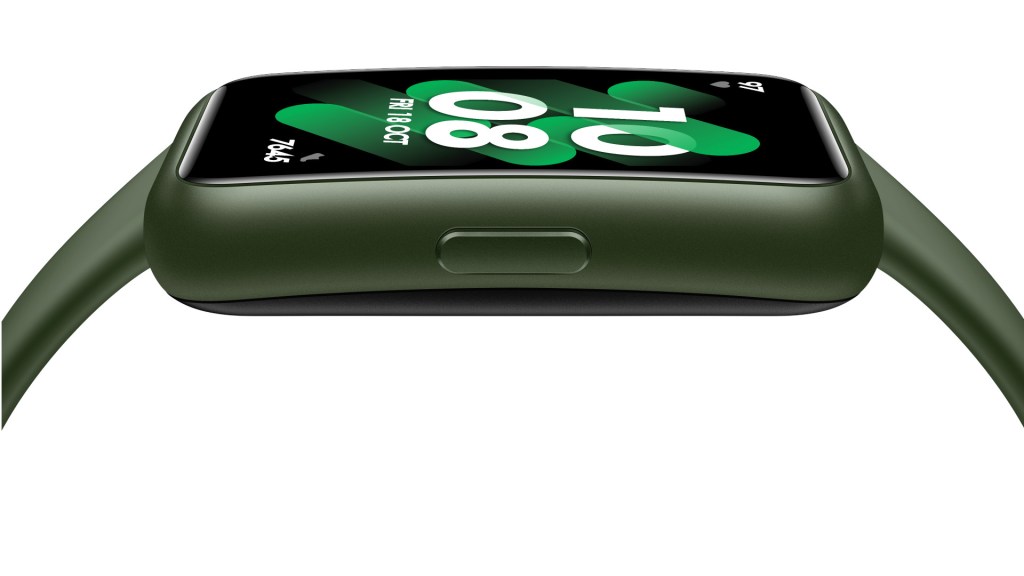 A difference in favour of fitness trackers is generally battery life. While an Apple Watch or Samsung Galaxy Watch will last you a few days, most fitness trackers now are capable of comfortably going for a week and longer, even with all features in regular use. That's partly down to form factors, the smaller set of features and an operating system that doesn't demand as much of the hardware on board.Year by year, fitness trackers are getting smarter and more feature-rich and while they might not necessarily be closing the gap in terms of being as fully-featured as smartwatches, they are offering a much better balance between the two.
Key fitness tracker features to look out for
There are some staples that pretty much all fitness trackers will offer. Those include letting you count your steps and nudging you when you've not been moving around enough through the day and maybe even letting you know when you're close to your daily goal. All trackers will monitor your sleep and tell you how long you've slept and when you fell asleep. Trackers with heart rate monitors can plot your heart rate throughout the day and night to let you see if there are any odd spikes or drops.
There are some features that not all trackers necessarily offer that can help give you a richer tracker experience overall and just make them easier to get on with day-to-day. One that we'd pick out is waterproofing. If you're meant to wear it all the time, then you need something that will let you do it. A tracker that carries a 5ATM waterproof rating is desirable if you spend some time in the pool swimming or you like the idea of not having to take off your fitness tracker before you jump in the shower. This type of rating ensures this is something that can be submerged in water into pretty deep depths and is something you don't have to worry about washing the dishes with or getting very sweaty with.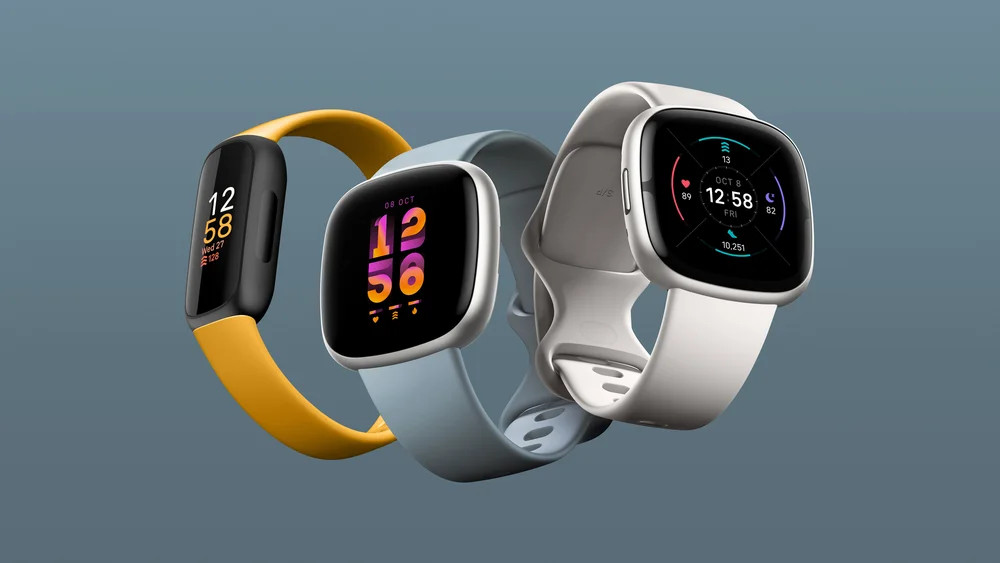 We've talked about sensors and one sensor that not all trackers possess is an altimeter. This is a useful sensor to have at your disposal because that enables it to track elevation. So when you're climbing up a flight of stairs for instance. This feeds into the idea that you want something that can track you 24/7 and that includes when you're adding elevated elements to your day, which can impact on elements like calorie burn and offering a better picture of just how active your day was.
Continuously tracking heart rate and more recently blood oxygen levels have become a more prominent part of fitness trackers. That's great if you like the idea of paying closer attention to heart rate and blood oxygen, but it might be the case that you don't necessarily need the most detailed, regular tracking, so having the option to adjust the rate that data is being sampled can have benefits from a battery point of view and still give you a picture of how those metrics change throughout the day and night.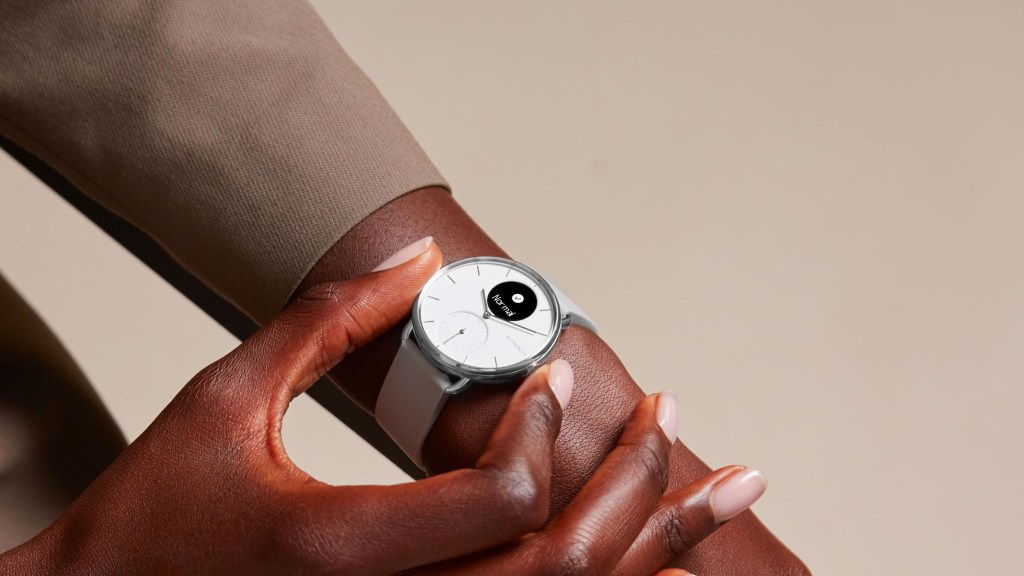 Tracking sleep and energy
Sticking on the heart rate topic, many trackers use heart rate during the night to capture the REM stage of your sleep. REM sleep or rapid eye movement is a period of sleep that is associated with memory and learning and is a useful part of your sleep to capture. Not all trackers offer the ability to capture REM sleep, but it's a useful piece of sleep data to have at your disposal to see whether you're getting enough of it each night.
A tracker that tries to assess your energy levels is a bit of a new phenomenon and is a way of looking at multiple elements of your tracking data and telling you whether you're refreshed, a bit tired and could influence how you spend your day. These kinds of features look at aspects like heart rate, activity, sleep and heart rate variability, which is also a measurement tied to stress tracking as well. Garmin calls this feature Body Battery on its trackers, while Fitbit calls it Daily Readiness Scores and other trackers offer similar features that take fitness trackers from simply tracking your day to telling you what you should choose to do that day based on a collection of data.
If you're interested in Fitbits, then check out Stuff's guide to the best Fitbit.