Qualcomm's Snapdragon Satellite tech is coming to phones from Honor, Motorola, Nothing, Oppo, Vivo and Xiaomi
The technology will come to devices at all price points - and the first devices will be here later in the year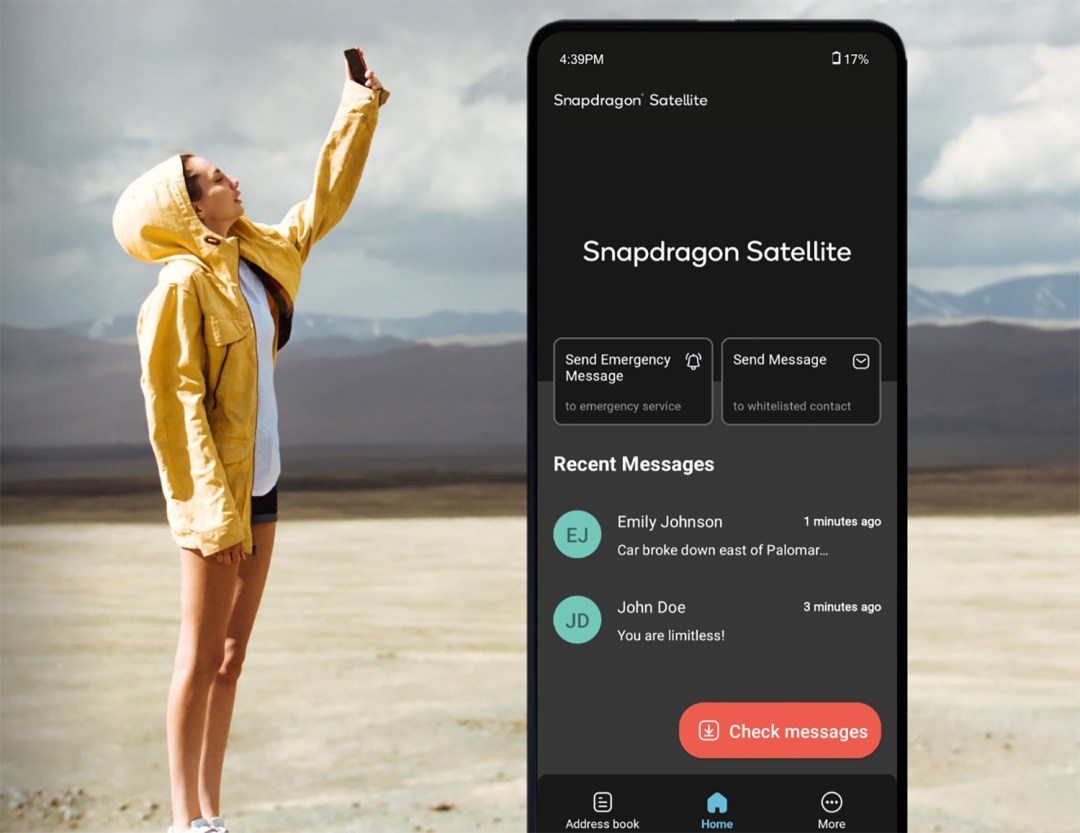 The recently announced Qualcomm Satellite tech will debut this year in phones from Honor, Motorola, Nothing, Oppo, Vivo and Xiaomi.
Crucially Qualcomm says it'll be available in all upcoming Snapdragon and 5G phone hardware it makes – so it'll be available at all price points. However, it won't be available in software updates for already-launched devices such as Samsung's Galaxy S23 series.
Qualcomm also confirmed in a briefing that the first hardware would be coming in the second half of the year but "early in the second half…maybe September".
Considering the flagship launches that have recently taken place and are taking place over the coming months, we wonder if the Nothing Phone 2 could be the first handset to feature the new technology.
Snapdragon Satellite is capable of two-way communication across the globe and the benefit is that it can bring basic connectivity to remote locations such as in the ocean. You will, however, need to see the open sky in order to connect, though the speed the satellites are moving means that you probably won't have to wait long to connect.
The platform is designed for emergency use to share locations as well as SMS but it could be supported by other messaging apps. You will need to point your phone at the satellite to send a message. The data rates are very low – you won't be sending photos this way any time soon.
It is unlikely users will have to pay for emergency access, but it depends on each manufacturer to set this out. With Apple's similar Emergency SOS via satellite technology, that tech is "free for two years after the activation of iPhone 14 or iPhone 14 Pro".