RetroSound Model Two radio will look perfect in your American V8
You can't just put any car stereo in your vintage vehicle – but this RetroSound radio offers Bluetooth smarts with classic looks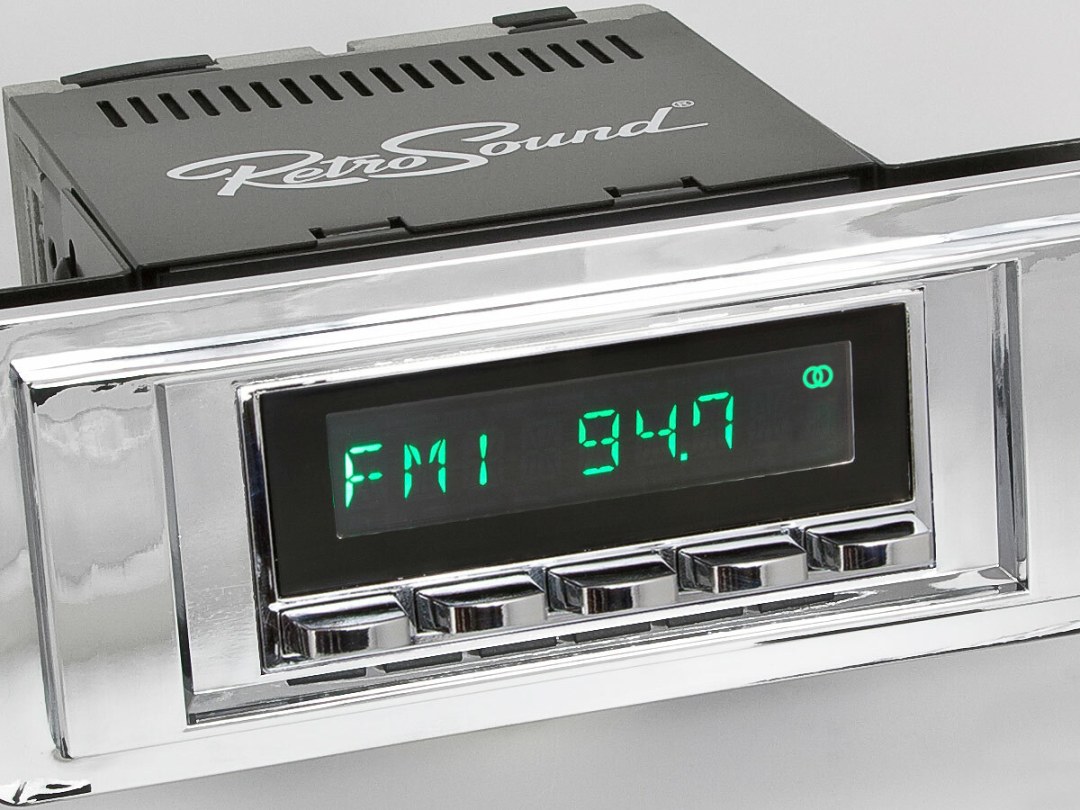 If you've got the cash for a vintage set of wheels, you can afford a top-notch in-car radio. But swanky LCD displays and modern tech don't sit well with your classic cars – fortunately the RetroSound Model Two features all the mod-cons along with old-school looks.
Looking at it you half expect it to fall apart as soon as you adjust the volume, but that retro aesthetic is really just a front. The Model Two connects with your smartphone over Bluetooth, giving you access to glorious MP3s. There's also an AUX connection and USB port if you don't fancy going fully wireless.
Like most head units, the Model Two also packs a dedicated RCA connection for a subwoofer if you crave some heavy bass, as well as four channels delivering 25-watt RMS. Throw in the ability to fit in "virtually any vehicle", the ability to tweak the LCD display colours to taste, and a variety of styles to match your car's interior and you're onto a winner.
Expect to pay US$400 (around £250) for the privilege of owning one plus shipping to get it from the US to the UK – unless a more local retailer pops up.
[RetroSound via Engadget]
You might also like
10 underrated games you should play now