Sharetapes revives the cassette mixtape – with NFC
Who said cassette tapes were no longer cool? These cassette-shaped NFC tags let you share your playlists in style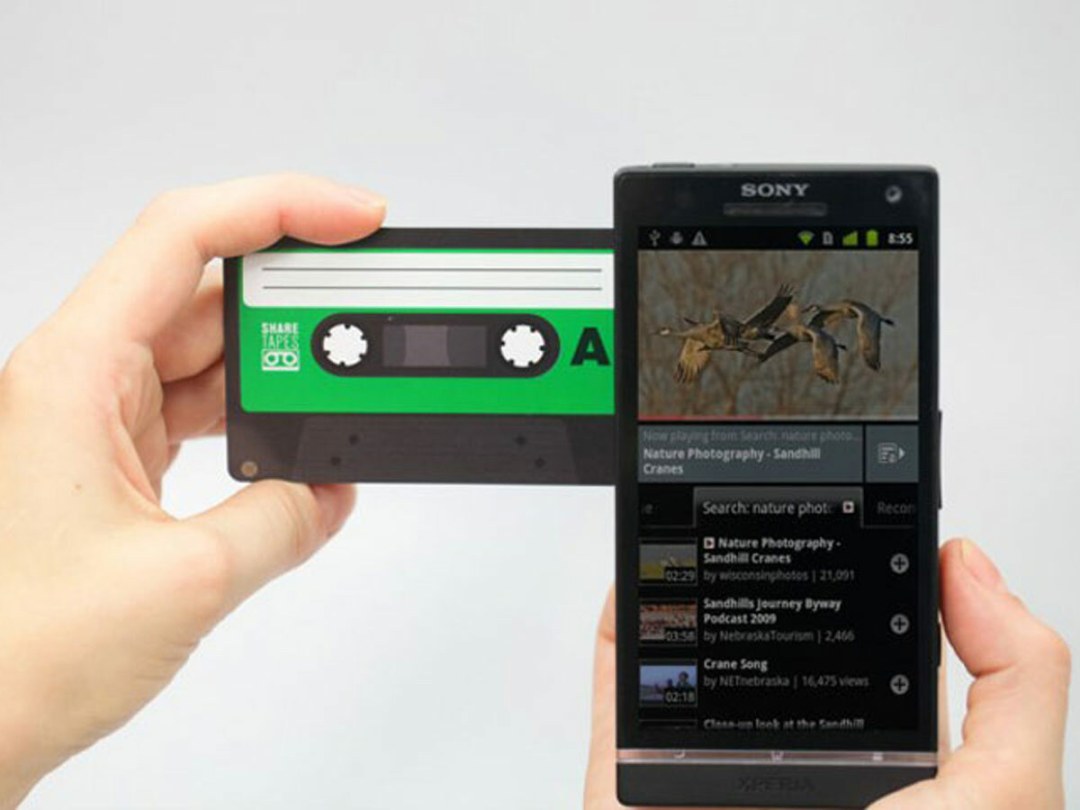 We're sad to say there's still no need to retrieve your tape collection from the attic just yet but it does appear the trusty music receptacle is making a comeback – sort of. New gadget Sharetapes allow you to save digital playlists in – get this! – a physical form. What do you mean, you don't know what a cassette is?
So instead of sending someone a link like the impersonal digital person you have become, you can instead 'record' a playlist from Spotify, 8tracks, Rdio and even YouTube on the company's website and add it to one of your Sharetapes. Okay, so they're not real cassettes – just card replicas with an NFC tag and a QR code – but the thought's the same.
Now all you do is hand over the tape and the lucky recipient can use NFC or a QR code-reading application to listen to your playlist – and without having to wind the tape in. Best of all, it works for both smartphones and tablets.
Five Sharetapes will set you back US$7 (about £4.50) – but we can't help but wish that they'd slapped a QR code and an NFC tag on an actual old cassette tape, for the full authentic feel.
[Sharetapes via Design Boom]
You might also like
Triple capacity batteries that charge in ten minutes are coming
Pebble Smartwatch can now display all iPhone notifications
Nokia press event image sparks tablet talk