Sneaker Speaker will bring the noise to your feet
Ray Kingston Inc. has delivered a clever set of Bluetooth-equipped "headphones" for your trainers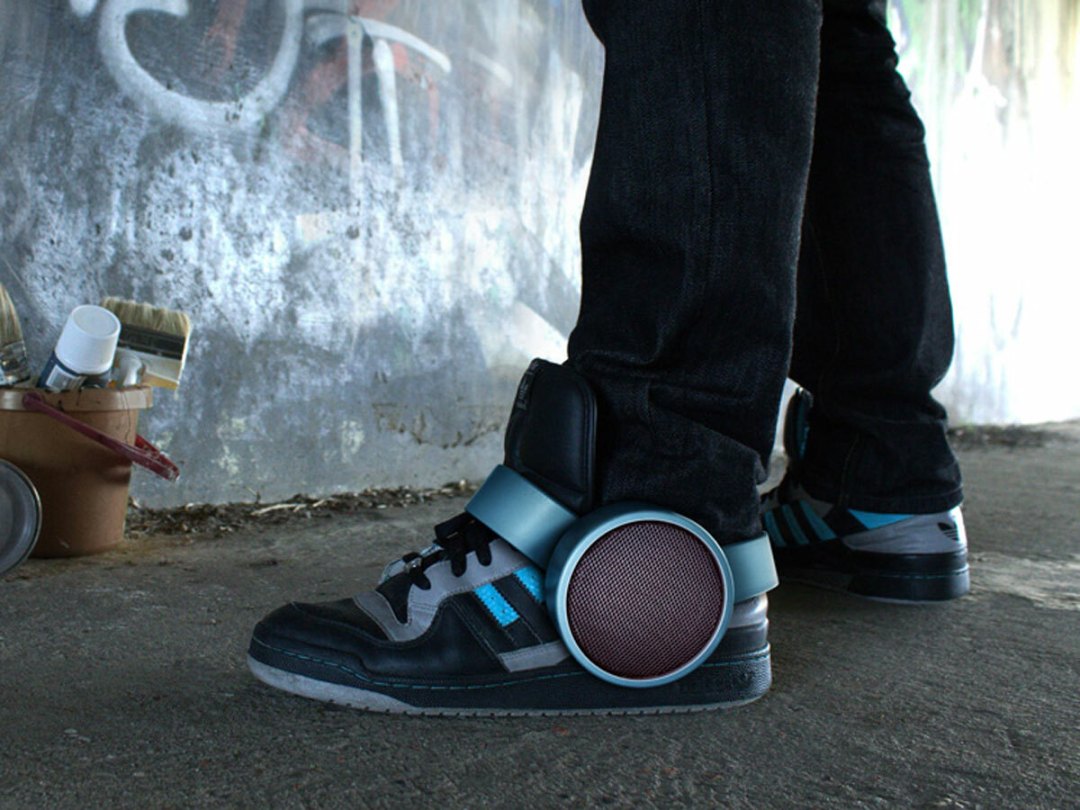 Ever wish you could have music pumping out of your shoes? Of course you have (right?), and that means you'll be ecstatic to learn of the Sneaker Speaker, a speaker designed to be fitted over your sne– er, trainers.
The Sneaker Speaker is the first product from design studio Ray Kingston Inc., and features two headphone-like bands that hold it in place on top of a shoe. It uses Bluetooth to pair with a mobile phone, tablet or similar, enabling it to wirelessly stream sounds while you're taking your morning constitutional.
There's also a 3.5mm stereo input, for use when the Sneaker Speaker is off-foot and on your desk. The speaker runs on a 9V block battery.
There's no word on a price or release date yet, so there's a chance this could be a concept that never makes it onto the shelves – but we'll keep you informed if we hear more.
[Ray Kingston Inc. via Dezeen]
You might also like
New video! Can Amazon's Kindle Fire HD take on the iPad Mini and Google Nexus 7?
Leonar3Do Bird 3D mouse uses triangulation to awesome effect
You'll be living in a box with this trunk boudoir