Stuff Gadget Awards 2012 – Innovation of the Year winner
Making gadgets smaller is hardly a revolutionary idea – and making a computer with a spec sheet straight out of the late '90s certainly doesn't sound like a good one. But it is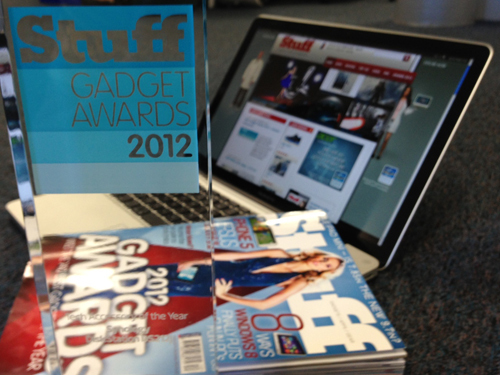 Raspberry Pi Model B
£30, raspberrypi.org
Making gadgets smaller is hardly a revolutionary idea – and making a computer with a spec sheet straight out of the late '90s certainly doesn't sound like a good one. But it turns out that combining both and selling the resulting silicon for just £30 is both of these things. It might only look like a circuit board that's lost its expansion slot, but the credit card-sized Raspberry Pi is a dream for any geek worth their salt. You can turn the Pi into a streamer for just over £50, or a media server for double that – or why not go off-piste and use two of them to power your own smart glasses? The point is the potential is there to do almost anything. It asks the user to be as creative as they can possibly be. And that's why it's your Innovation of the Year. Read review
Runners-up…
Samsung Smart Evolution
The Smart Evolution system means you can upgrade your TV rather than having to buy a new one. Clever.
Toshiba 55ZL2
Tosh proves we don't need glasses to watch 3D at home with its wallet-emptying TV.
Lytro Light Field Camera
The quality could 
be better but Lytro's 'shoot first, focus later' philosophy has proved a real groundbreaker.
Microsoft Surface 
Touch Cover
There's no need to buy a case and a keyboard when the Microsoft Surface's Touch Cover combines both in one ultra-thin package.
Cubify Cube
The idea of 3D printing has been knocking around for a while, but this is the first 3D printer not to look like it was knocked together in somebody's shed.
Leap Motion
This Kinect-style controller will sense motion rather than tracking with cameras. Truly futuristic tech.
Also nominated…
Parrot Zik
Griffin Twenty