Stuff Gadget Awards 2012 – Most Wanted Future Gadget winner
Apple's appeal might be such that people will sleep rough to be first in line, but when this award winner arrives, we imagine pavements will become camps of gadget geeks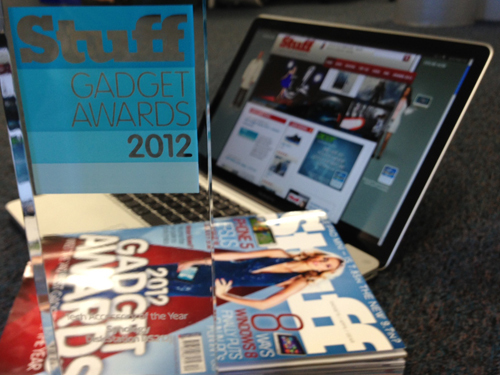 Google Project Glass
£tba, google.com
Apple's appeal might be such that people will sleep rough just to be first in line for a new smartphone, but when our Most Wanted award winner finally arrives, we imagine pavements worldwide will become veritable camps of gadget geeks. Google's personal head-up display will turn you into an off-duty Robocop, with a tiny screen capable of displaying GPS directions, live updates for public transport and local business info. A camera will even allow you to stream your POV via a Google+ Hangout. The bad news? This bona fide piece of the future is unlikely to be available until at least 2014. But the queue starts here – better get in line now.
Runners-up…
Xbox Infinity
Whether the successor to the Xbox 360 ends up being called the Xbox Infinity, Xbox 8, Xbox 720 or something completely different, you lot want one.
Ouya
A crowd-funded Android games console with backing from one-time Call of Duty man Robert Bowling? We'll take two, please. 
Pebble E-Paper Watch
Kickstarter's biggest hit so far, the customisable Pebble comes with an E Ink screen, alterable display and downloadable apps. 
Apple iTV
The semi-mythical Apple television still hasn't surfaced, but for many that only makes it an even greater object of desire. 
Also nominated…
Leap Motion
Asus Transformer Book