The £150 Xbox Series S an unmissable Amazon Prime Day gaming deal
Get a Certified Refurbished Xbox Series X for under £150 for Amazon Prime Day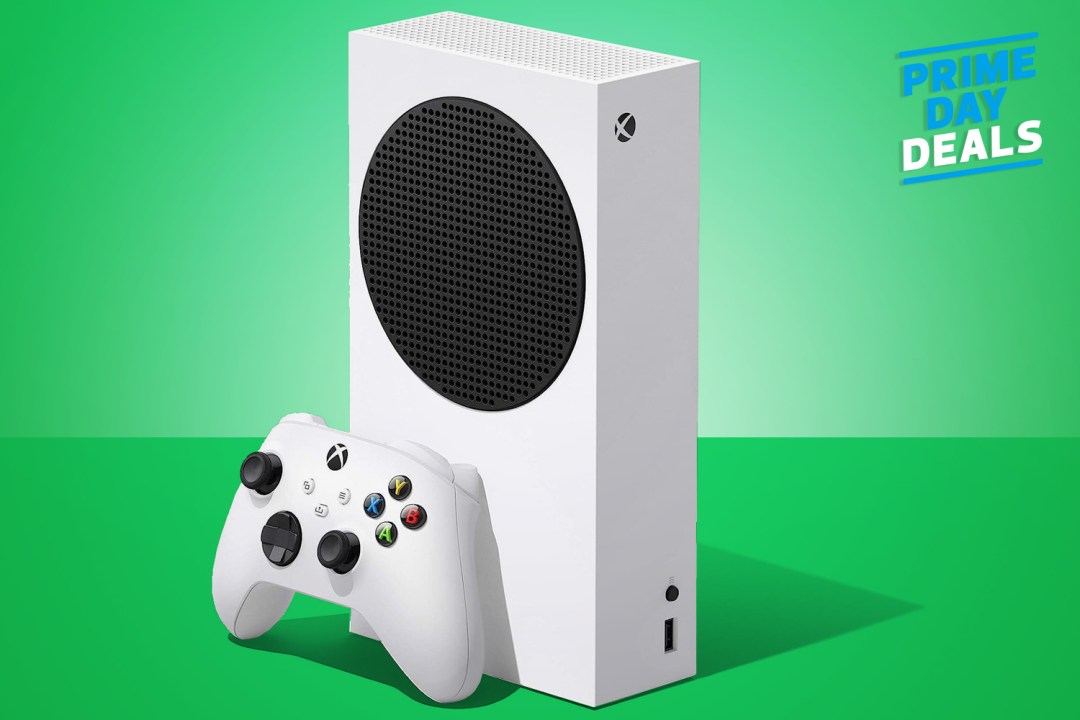 If you've been holding off upgrading your ageing Xbox One, this Amazon Prime Day deal is your sign to finally pull the trigger. The Xbox Series S packs huge power and supports frame rates of up to 120fps, and, thanks to this stellar Xbox Series S Prime Day deal, you can score one for just £149.99, saving £80 (35%) off the RRP.
Now, it's worth noting that this deal is for a Certified Refurbished model, which means it has been refurbished by Microsoft then put through a rigorous certification process, tested to confirm it's working properly, and inspected for hardware and cosmetic quality.
Don't let the S branding scare you, the Xbox Series S packs in enough power to defeat any boss level. Just like the pricier Series X offering, the Series S packs an 8-Core AMD Zen 2 CPU and an AMD RDNA 2 GPU (though slightly lower specced).
Powering this is 10GB of RAM and 512GB of internal storage. It can perform up to 1440p resolution and even supports 120fps frame rates.
It's a little smaller in footprint, too, thanks to ditching the 4K Blu-ray playing tech inside. And of course, it supports all the latest software features from Microsoft, including Game Pass.
The console scored an impressive four stars out of five in our Xbox Series S review and so this Xbox Series S deal is impressive.
Find more deals below: