Virgin announces V HD box with no monthly subscription
Virgin will soon offer its customers the chance to get HD content without needing to fork out for a V+ box, and the monthly subscription that comes wi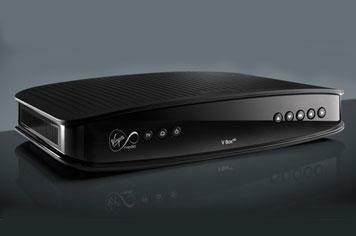 Virgin will soon offer its customers the chance to get HD content without needing to fork out for a V+ box, and the monthly subscription that comes with it.
For those who don't want the recording capabilities of V+HD, the V HD box due on 22 March will offer a cheaper alternative for existing Virgin customers.
Instead of paying £75 upfront, installation and a £5 per month subscription for V+HD, customers will be able to get V HD for a one off cost of £49 plus installation.
As well as access to all the HD content on Virgin, the V HD box will also be 3D ready – although Virgin hasn't announced a 3D channel as yet.
If you want to make the upgrade, you'll need to already be on the M+ TV at least – although upgrading the XL package will give you access to a wider range of HD channels.
Interested? Pre-register your interest on the Virgin website for first dibs on the boxes come 22 March.