Wacom outs Bamboo Splash graphics tablet
Tablets aren't just for swiping between good-looking apps and browsing the web – this budget graphics tab is serious creative kit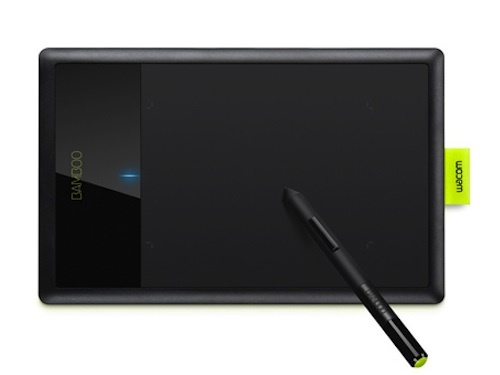 We love Wacom's Inkling smart pen and Bamboo stylus for the iPad so we're always keeping one eye on what the art gadget specialists are doing with their clever tech. This time, Wacom has brought out an US$80 budget graphics tab which comes with a 5.8in by 3.6in surface, USB connectivity to Windows and Mac and a stylus that doesn't need batteries.
This bit of artist gear is aimed squarely at beginners, perhaps looking for something a bit more precise than messing around with finger painting on Brushes and other arty apps. The Bamboo Splash can recognise over 1000 levels of sensitivity so while it's not top of the line for Wacom it'll certainly render your scribbles accurately enough on your computer screen.
In terms of software, you get ArtRage for painting and Sketchbook Express for well, sketching. The Bamboo Splash is available in the US for now but sit tight for UK pricing and availability.
Microsoft Surface – need to know
BBC iPlayer adds Live Restart and Live Pause