Worms Collection worming its way onto Xbox 360 and PS3
Those warring worms are back in a box set collection for console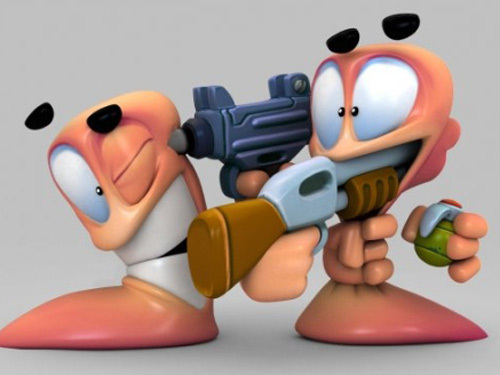 Worms fans, today is your lucky day. Developer Team17 has just announced that the bloodthirsty burrowers are back in box set form.
Come August 31st, you'll be able to shoot, bomb and concrete donkey your way through Worms, Worms 2 Armageddon and Worms Ultimate Mayhem, which includes Worms 3D and Worms 4: Mayhem, on PS3 and Xbox 360 in a living room near you.
If you've not played any of these gems (excluding Worms 3D, the jury's out on that one), shame on you, because these turn-based classics mix the tactical gameplay of plotting your next move with the sheer fun of blowing a friend sky-high with a bazooka, or baseball batting them off a cliff-edge for one hilariously satisfying finish.
If you have worms, you should see a doctor. Just kidding – if you have Worms, there's no reason not to add the whole collection for the price of a single game, especially when you remember how much entertainment those warring annelids can bring you.
Expect Worms Collection to cost around £35 on release.
[via Team17]
Stuff Office Cat's Diary – 21/08/12
Rumour – iPhone 5 to be 4G compatible at launch
No iPlayer on Windows Phone? It's Microsoft's fault