Huawei Mate 50 Pro review: all about aperture
Some seriously clever cameras put Huawei at the forefront of phone photography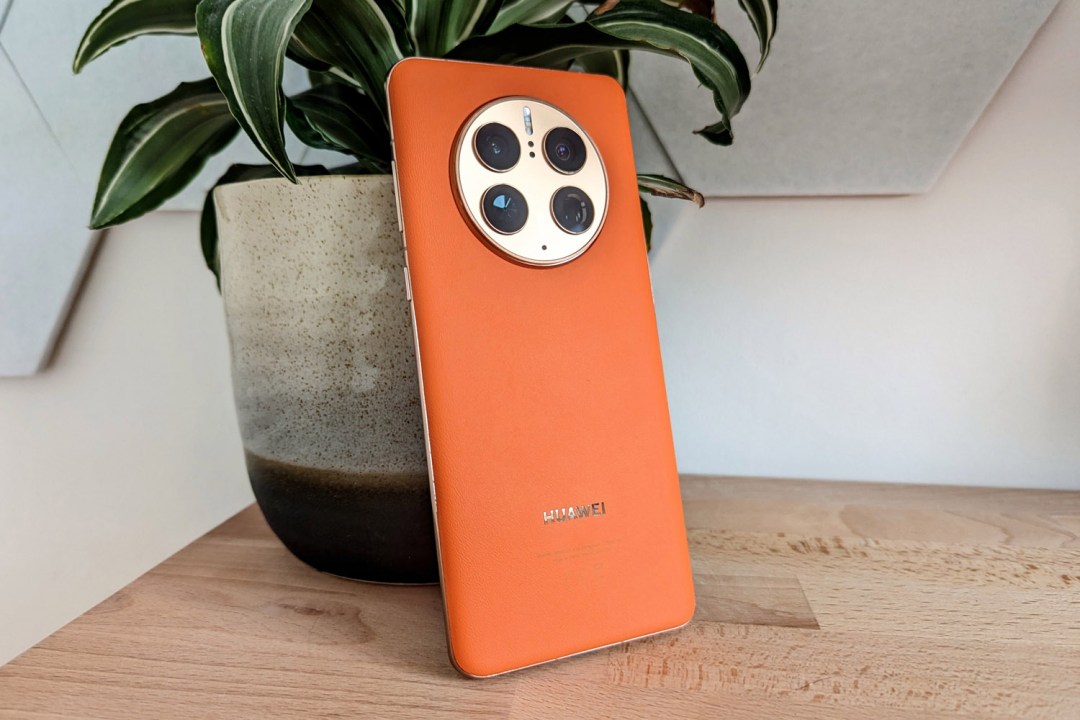 From multiple lenses to algorithmic helping hands, phone cameras are improving at scary speeds. Are variable apertures the next step up the evolutionary ladder? The Huawei Mate 50 Pro makes a strong case for it. This is the firm's first with an SLR-aping lens, which can open up to let in light or tighten up for a deeper depth of field.
It's a full-on flagship everywhere else, with the latest Snapdragon silicon, a beefy battery, and undeniably premium styling. But then you'd hope as much, given the price. At £1200 it's going up against big hitters like the Samsung Galaxy S22 Ultra and Sony Xperia 1 IV – and those phones don't have to contend with restrictions related to Huawei's ongoing US trade ban.
Time to find out if some seriously capable snappers can make up for that.
Design & build: subtly stylish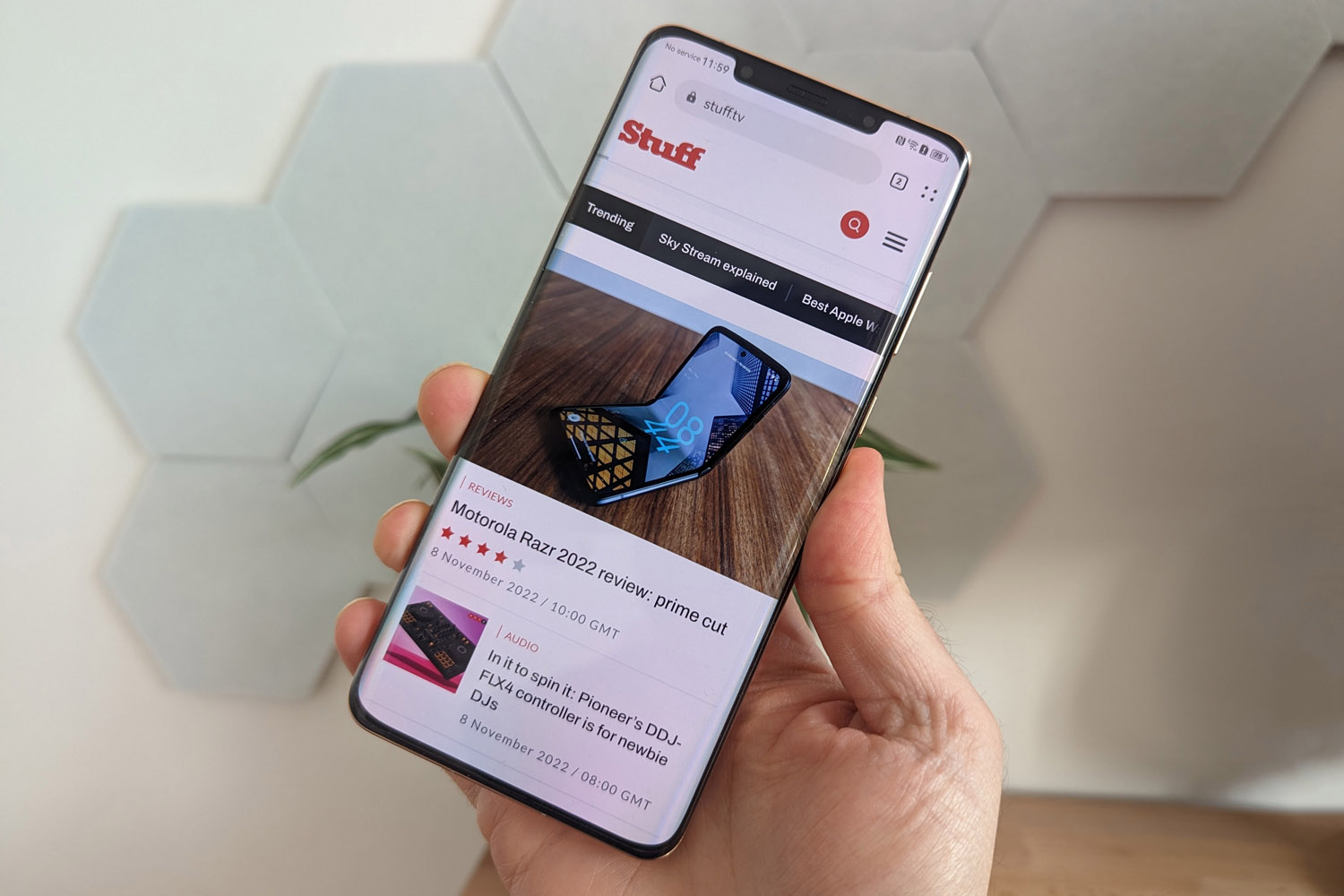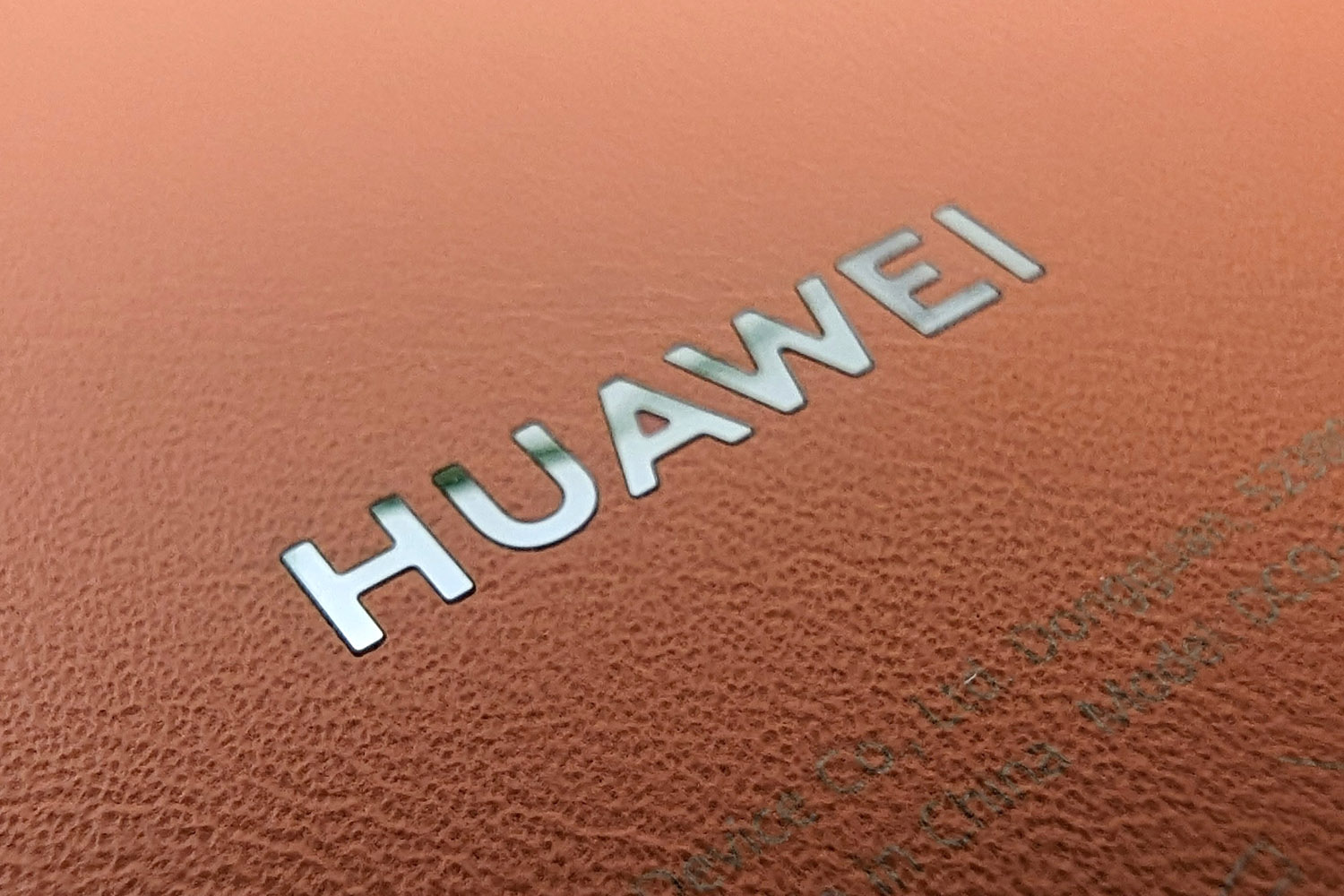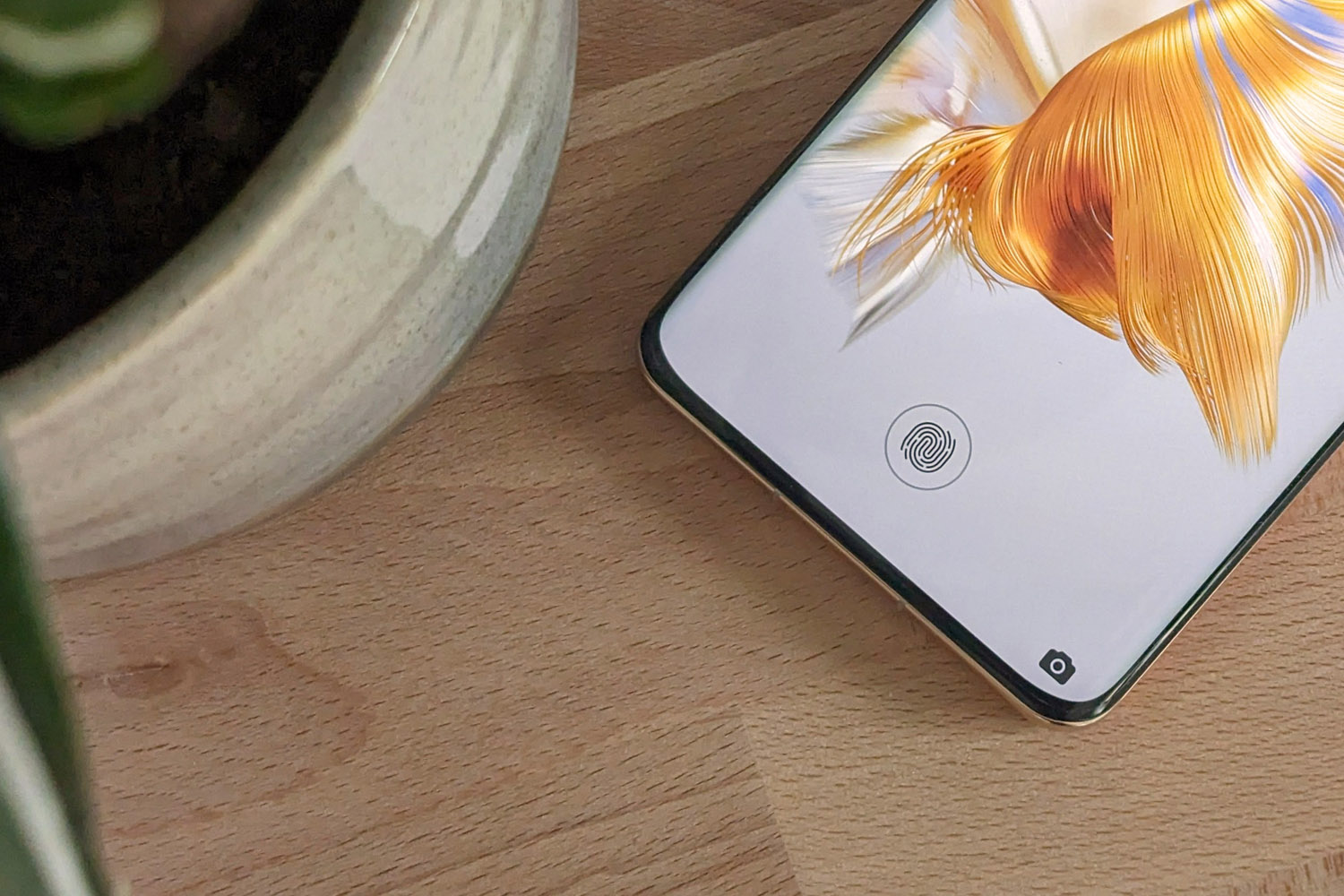 With a bronze frame, curved screen made from toughened Kunlun glass and orange vegan leather covering the rear, our review unit is as luxurious as the Mate 50 Pro gets. Unfortunately UK customers can only get one by importing: the only versions officially coming here swap leather for glass, in black or silver, and aren't treated for extra scratch resistance.
Both versions are equally easy on the eyes, with a streamlined design that hides a depth-sensing selfie cam inside a skinny notch up front, and a giant circular bump at the back holding all the camera lenses. The Clous de Paris pattern it's finished with is usually found on luxury watches, and branding is on the subtle side.
As well as unlocking the phone, the front-facing camera is secure enough to use face scanning for biometric security within supported apps – or you can stick to the under-display fingerprint sensor if you like. Both are quick to recognise you and are consistently accurate.
Curved sides help the phone sit comfortably in your hand, and despite the sizeable 6.74in screen, it isn't so chunky you can't use it one-handed. The whole thing is IP68 dust and water resistant, and although Huawei decided to follow the rest of the phone world and call time on the 3.5mm headphone port a while back, it still includes rarities like an IR blaster and expandable storage. Just keep in mind the latter only works with Huawei's Nano Memory format, not the more widely used microSD.
Screen & sound: bright and bold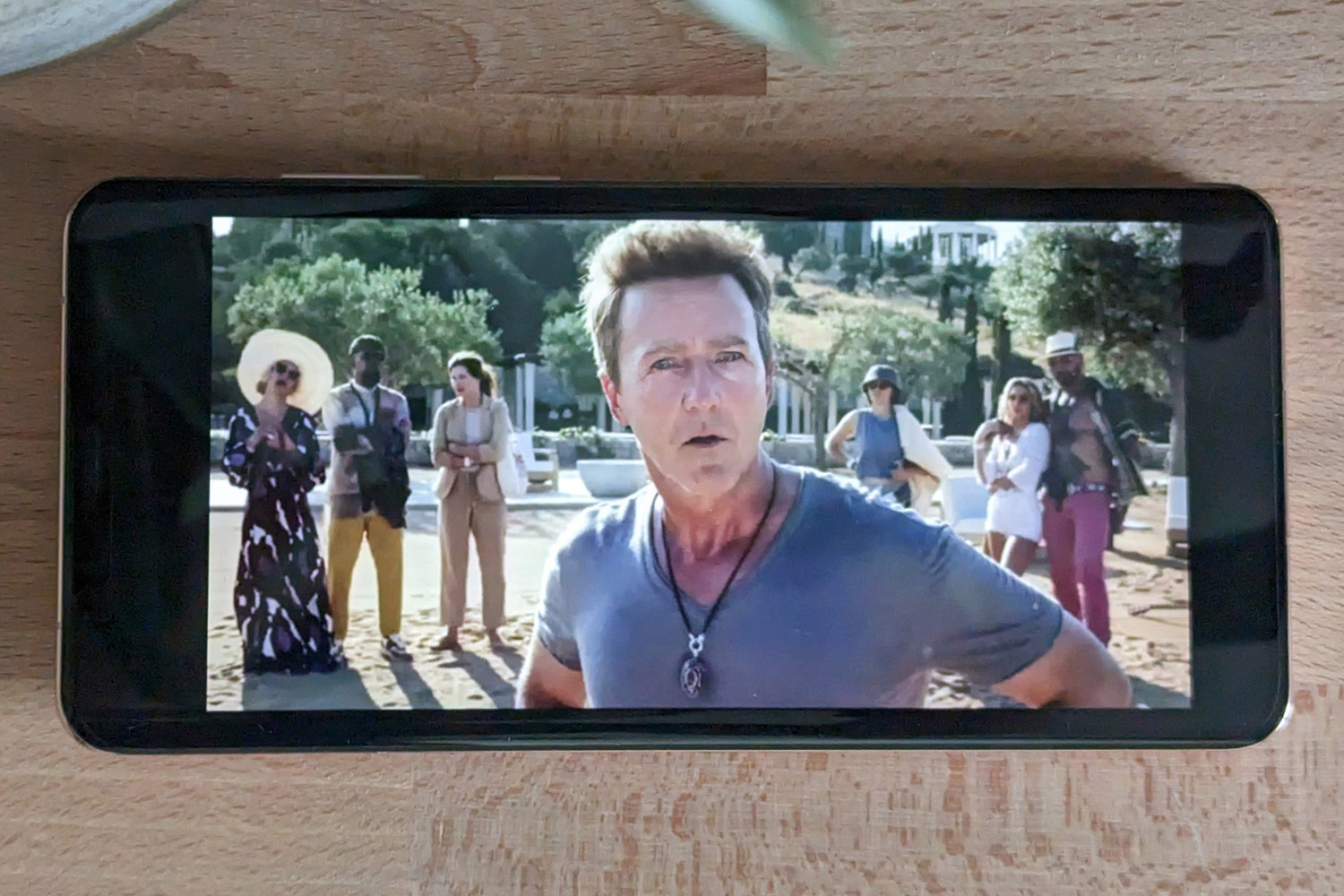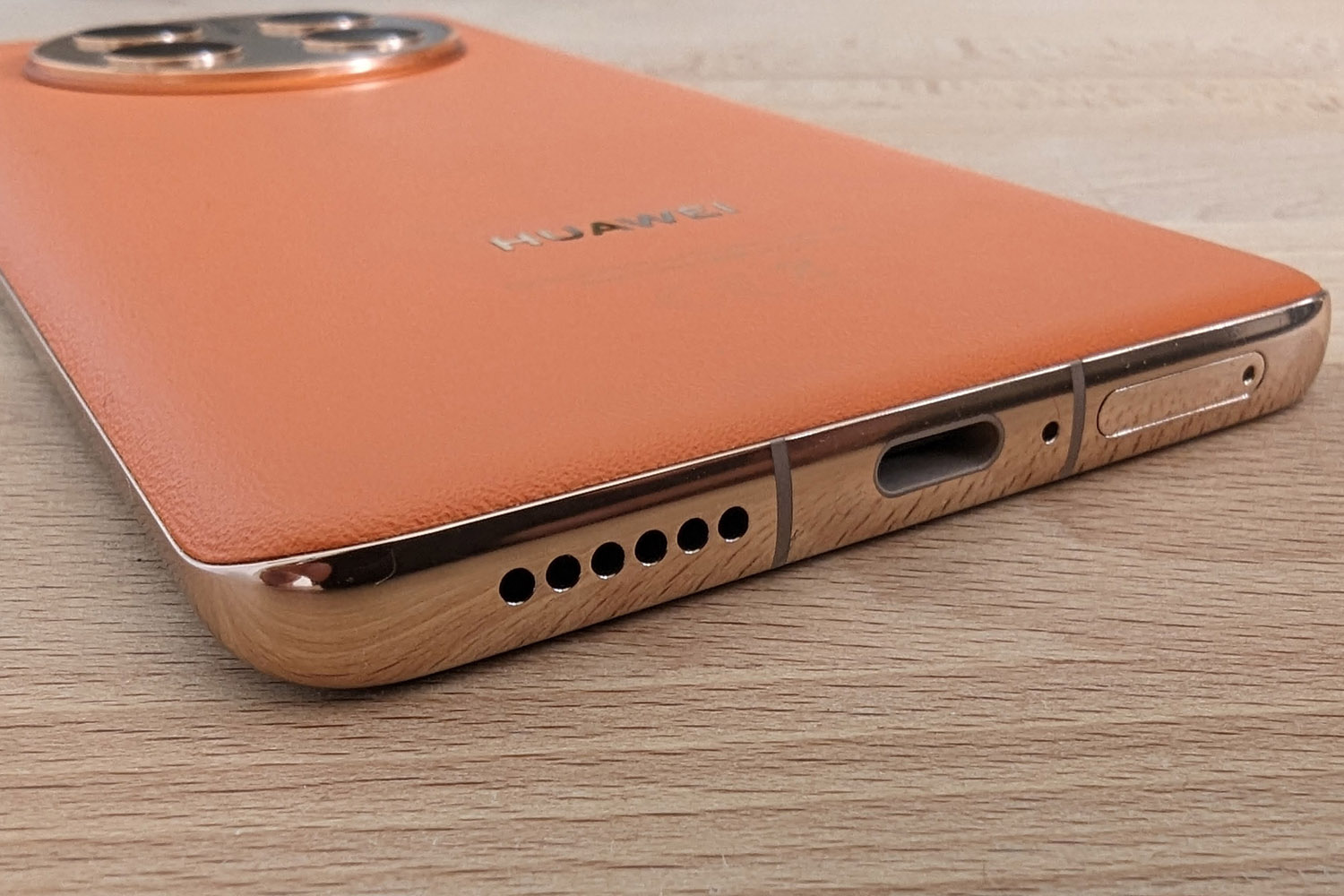 The Mate 50 Pro's OLED display ticks pretty much every box for a flagship phone. It's got a better-than-Full HD resolution, adaptive 120Hz refresh rate, and HDR10+ playback. Viewing angles are tip top, and it isn't left wanting for brightness either. Step outside and it'll crank up to almost 1000 nits, putting it just behind retina-searing rivals like the Galaxy S22 Ultra, Apple iPhone 14 Pro Max, and Vivo X80 Pro.
It's a 10-bit panel, which supports DCI-P3 and sRGB depending on what apps you're using. Natual and Vivid presets let you pick between true-to-life and punchier colours, while a temperature wheel allows for fine-grain control. It doesn't really need tweaking, though: images look wonderfully vibrant, with well-judged white balance.
Once you've tracked down apps like Netflix and Disney+ the Mate 50 Pro will happily stream in HDR, with deep shadows sharing screen space with brilliantly bright highlights. The notch isn't especially distracting, and the subtle curved glass isn't too bad for light reflections.
Paired with the stereo speakers (one at the bottom, one built into the earpiece up top), this is great for mobile movie watching. It gets seriously loud, without any distortion, and there's even a respectable amount of low-end. It won't replace your Bluetooth speaker, but won't send you scurrying for a pair of headphones either.
Cameras: Raising the bar for bokeh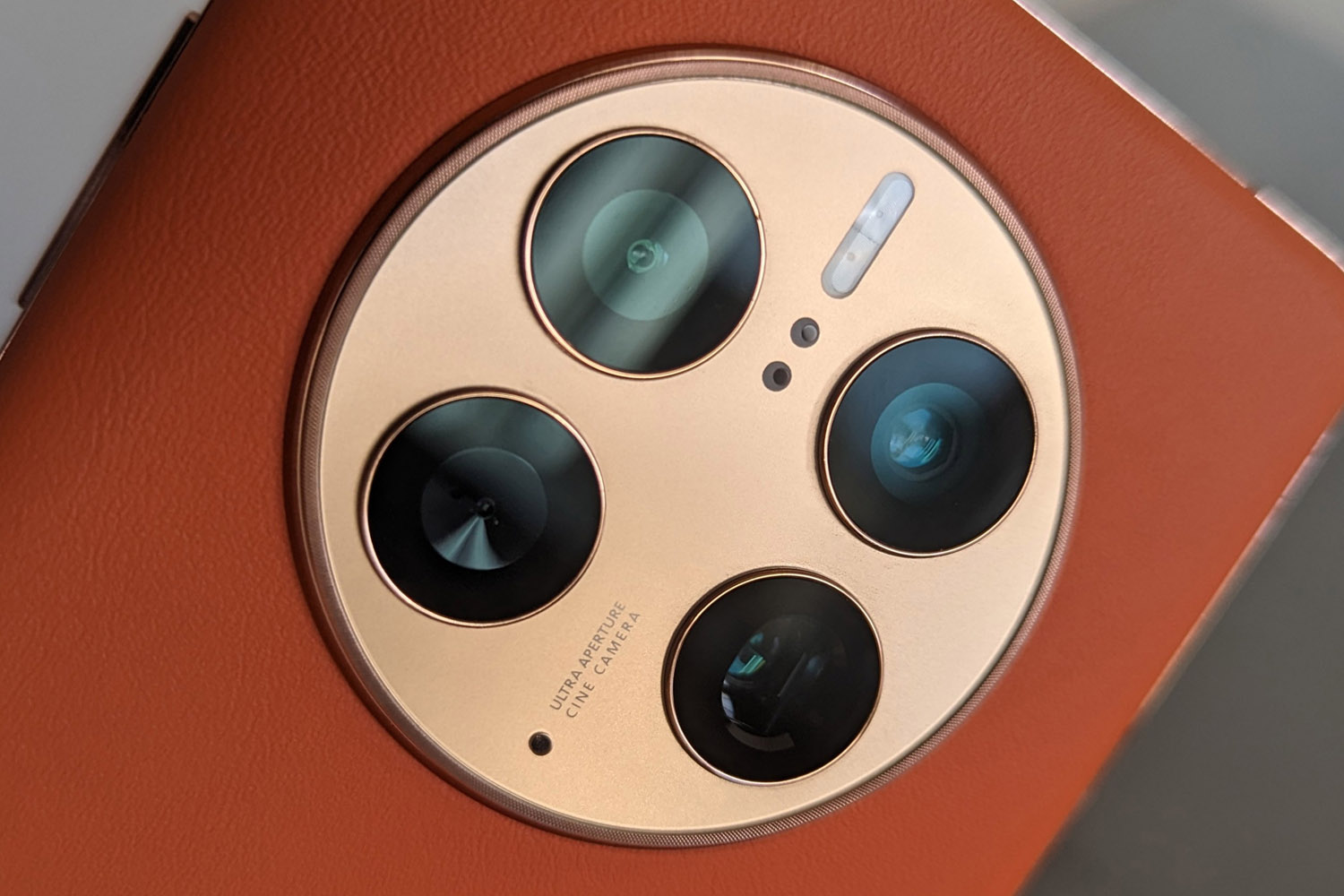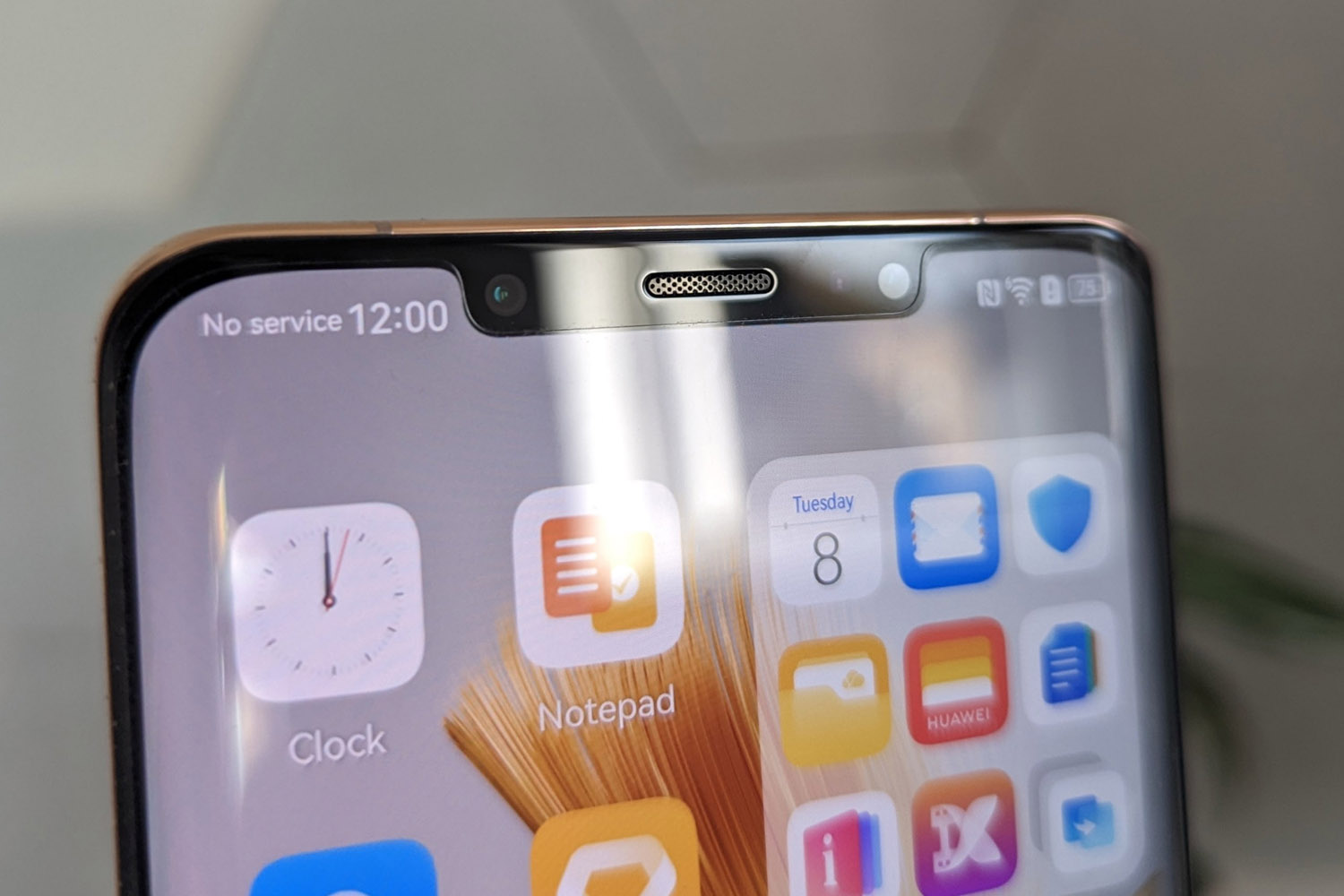 The Mate 50 Pro's main camera is, at the time of writing, unique in the phone world. Sure, Samsung tried a two-step aperture system as far back as the Galaxy S9, but Huawei's version is completely variable. The six aperture blades can be set to ten different steps, from a wide-open f/1.4 to a tight f/4.0.
In replicating a conventional camera lens, it gives you the choice of a shallow depth of field for blurry bokeh, or sharp shots that retain plenty of background detail. You can also shoot in low light without needing to reach for the dedicated night mode. Let the phone do all the work and it'll typically default to f/2.0 during the day for a happy middle ground, or you can take manual control if you have a specific sort of shot in mind.
The 50MP sensor it's paired with delivers outstanding image quality in all lighting conditions. There's virtually no noise, white balance is almost always on point, and there's plenty of dynamic range without going OTT into unrealistic territory. Pictures are downsampled to 12.5MP, but there's still oodles of detail on show – even once you start peeking at pixels around textures that can pose problems for other phones, like brickwork or foliage. Things don't fall down once the sun sets, with equally well-judged colours and contrast.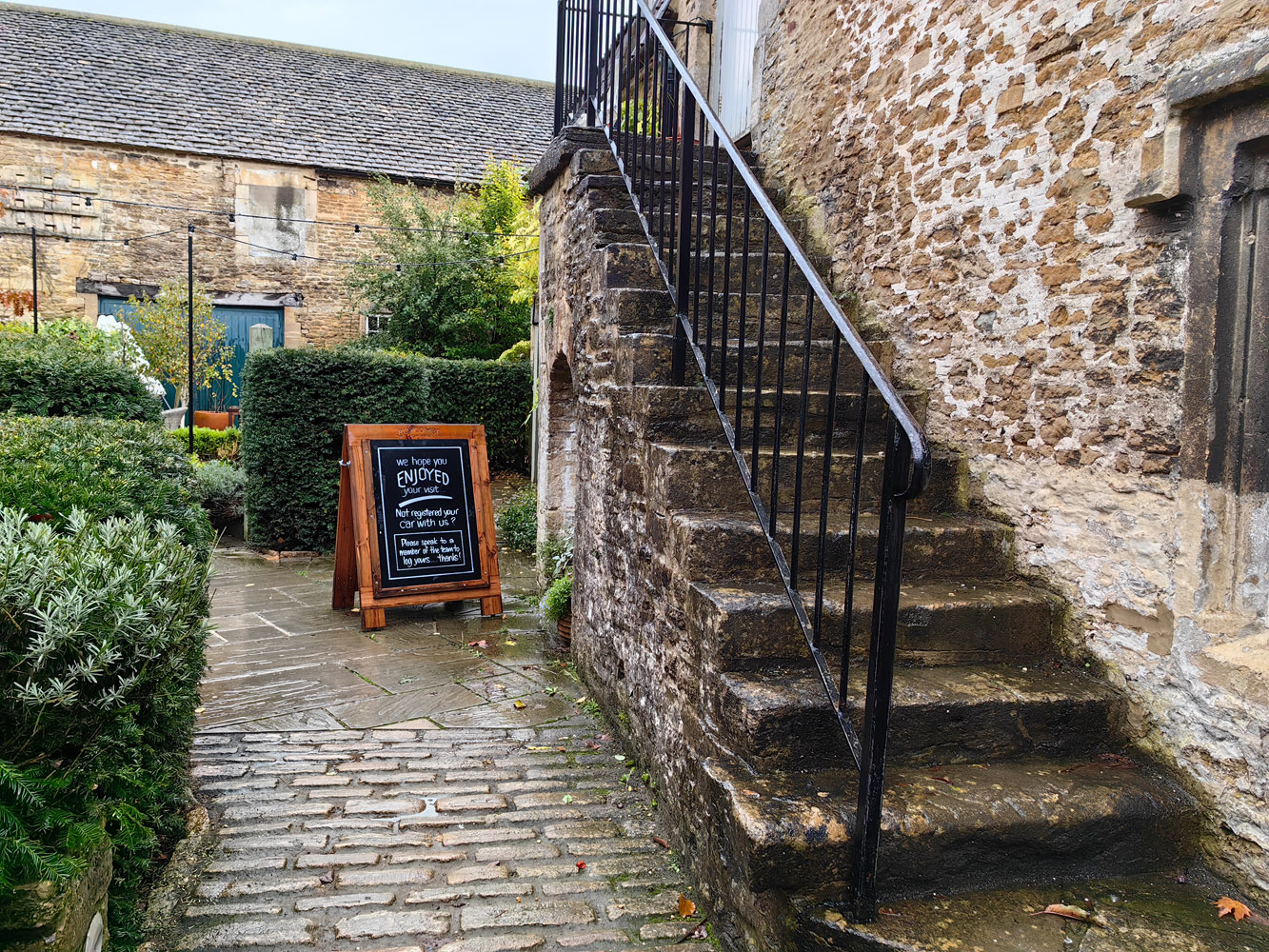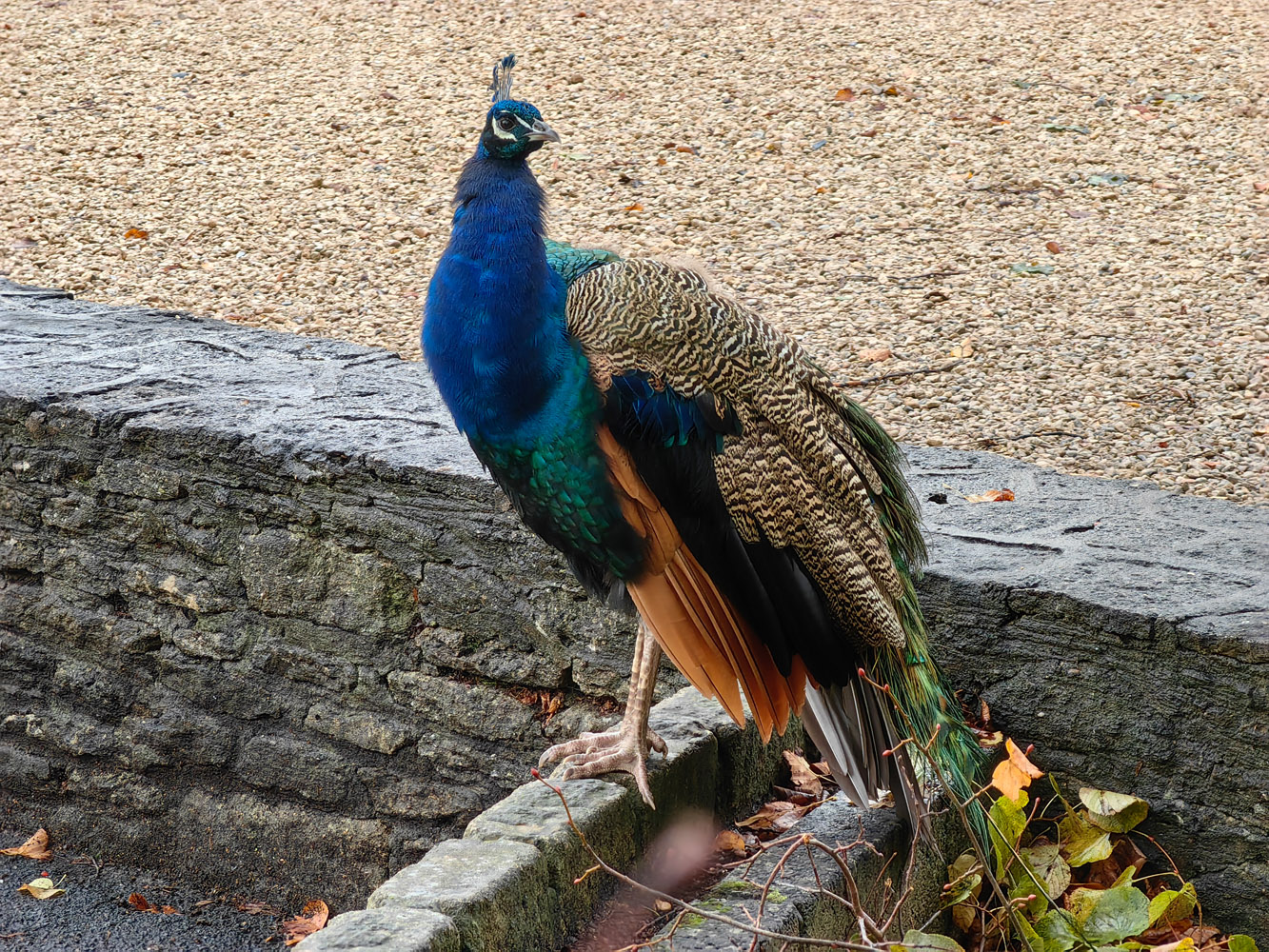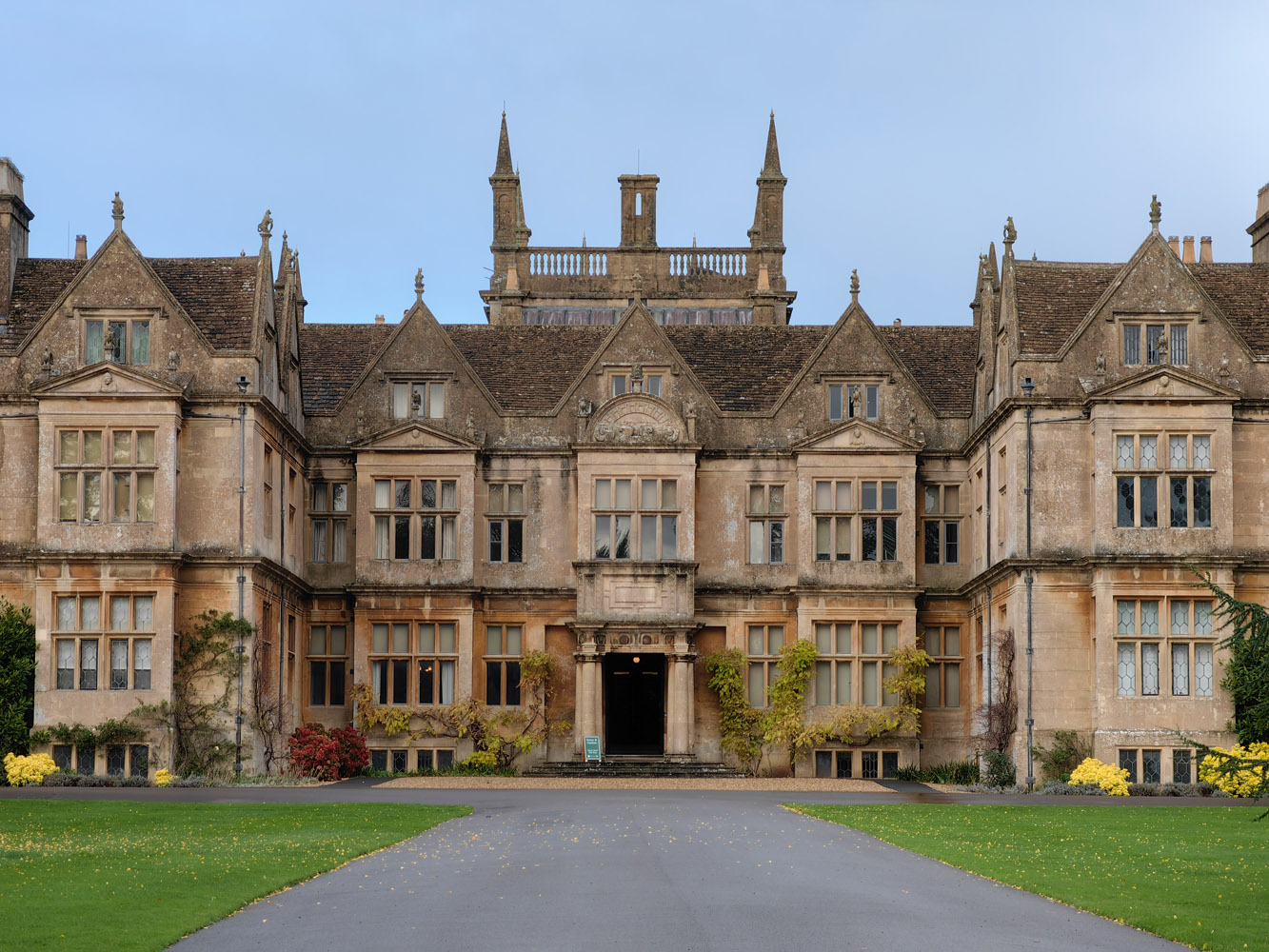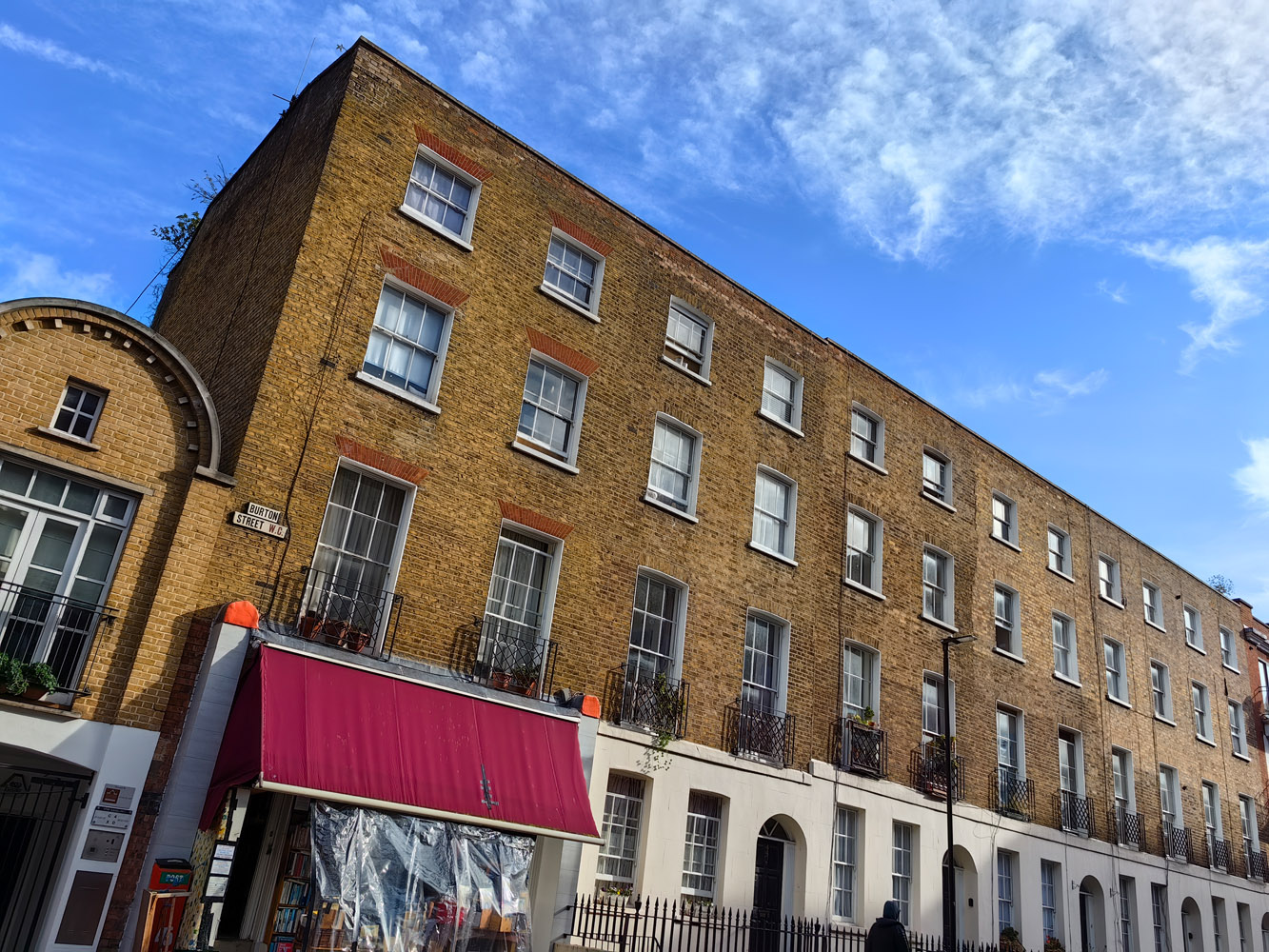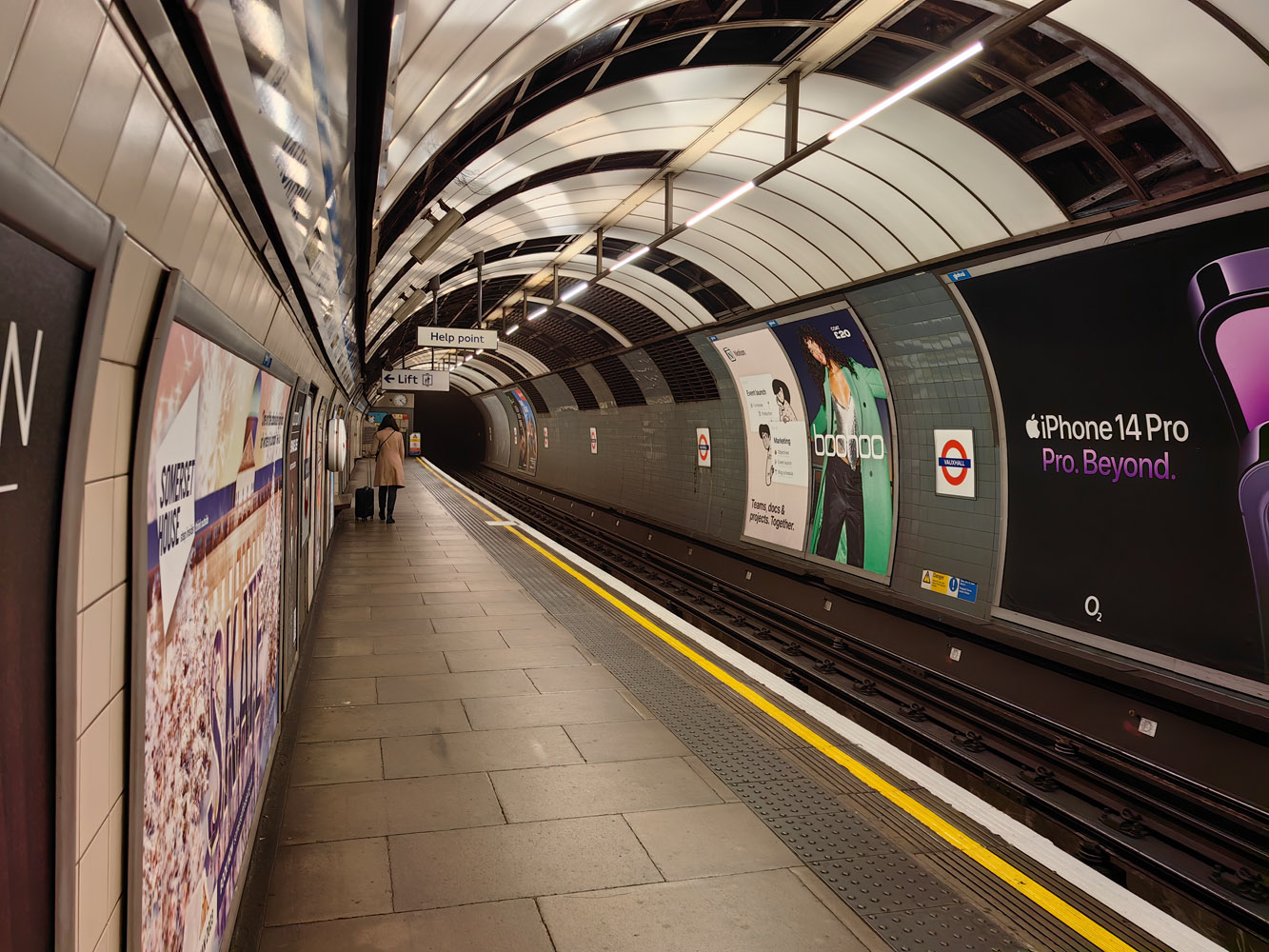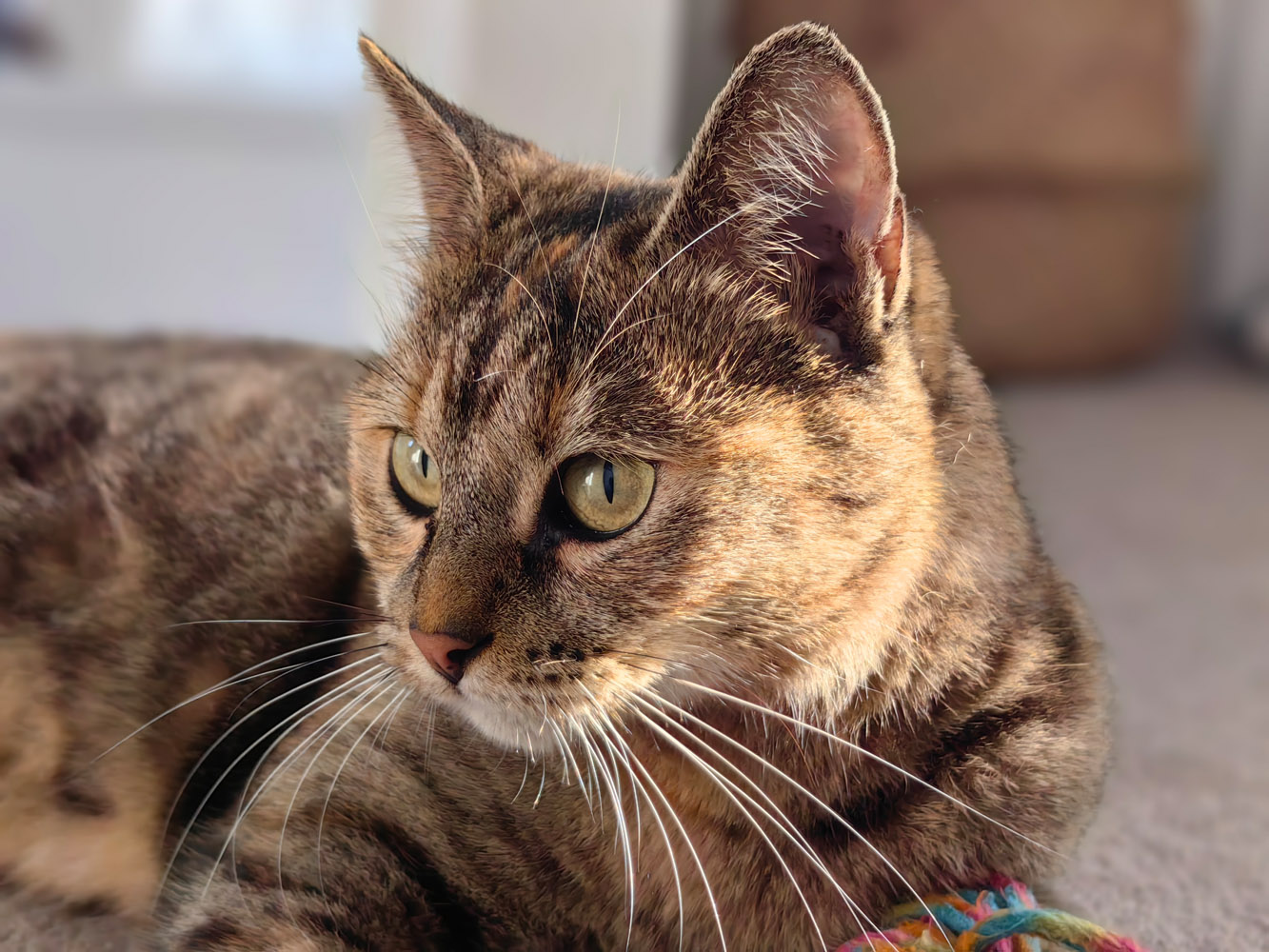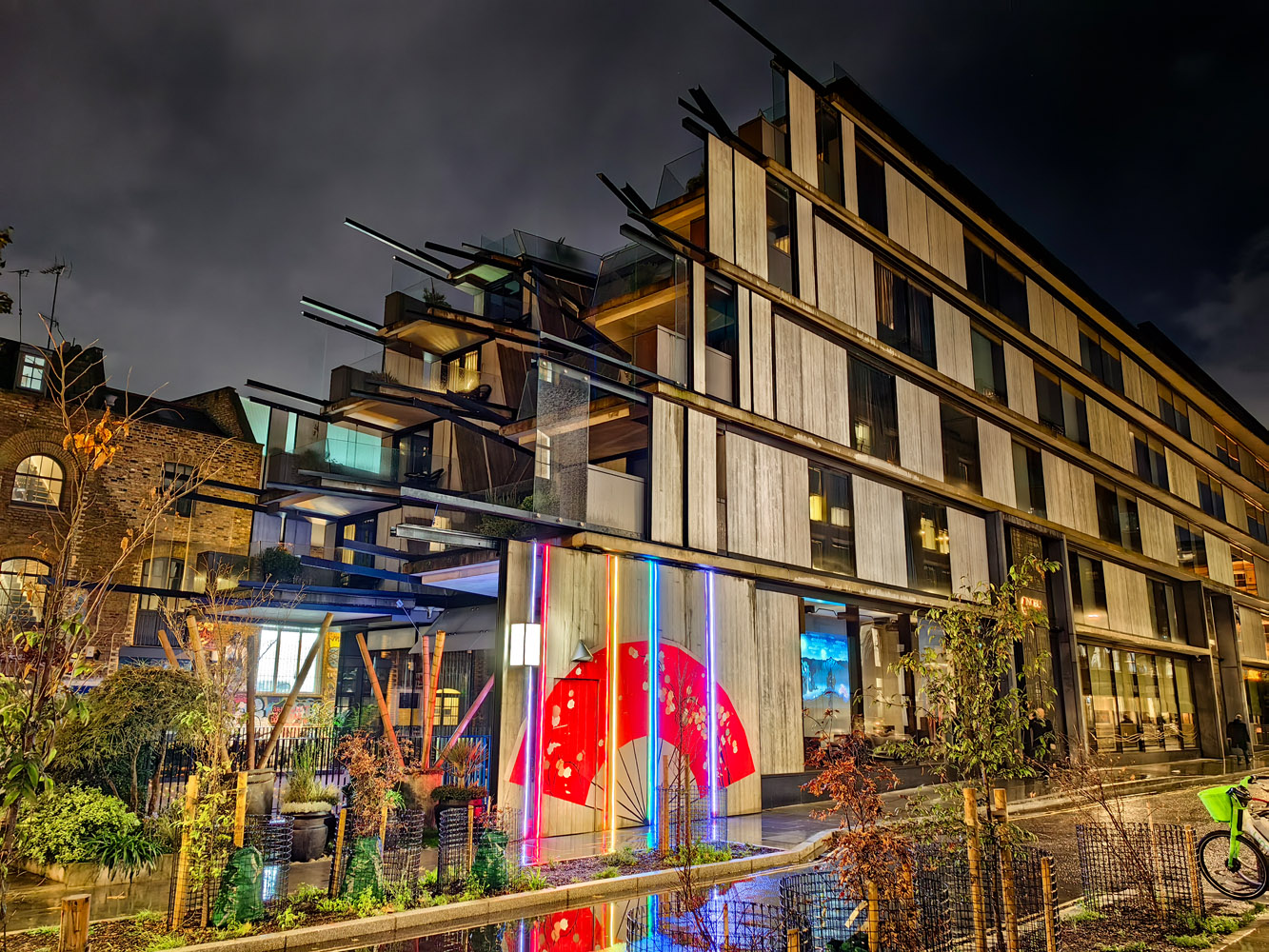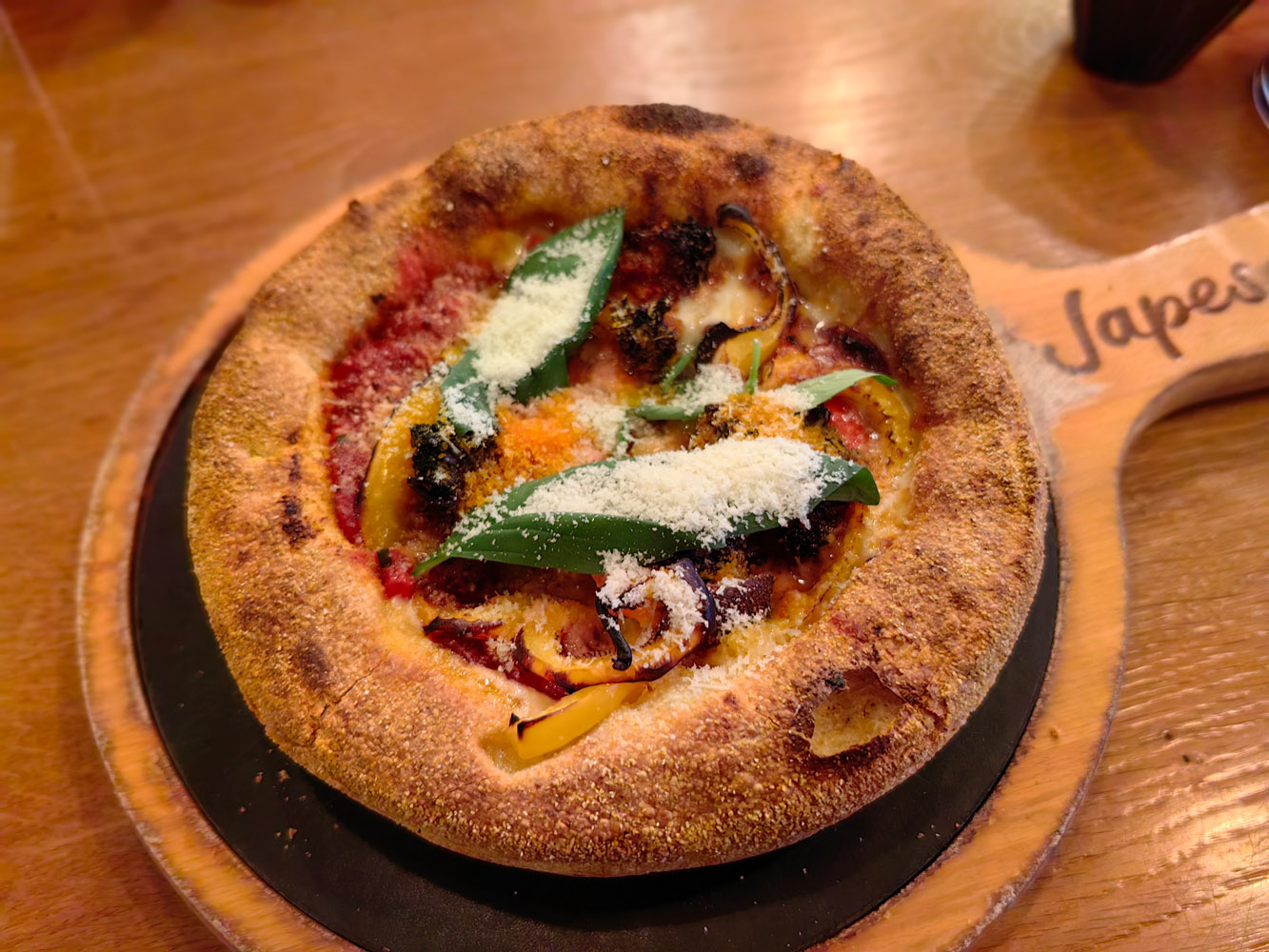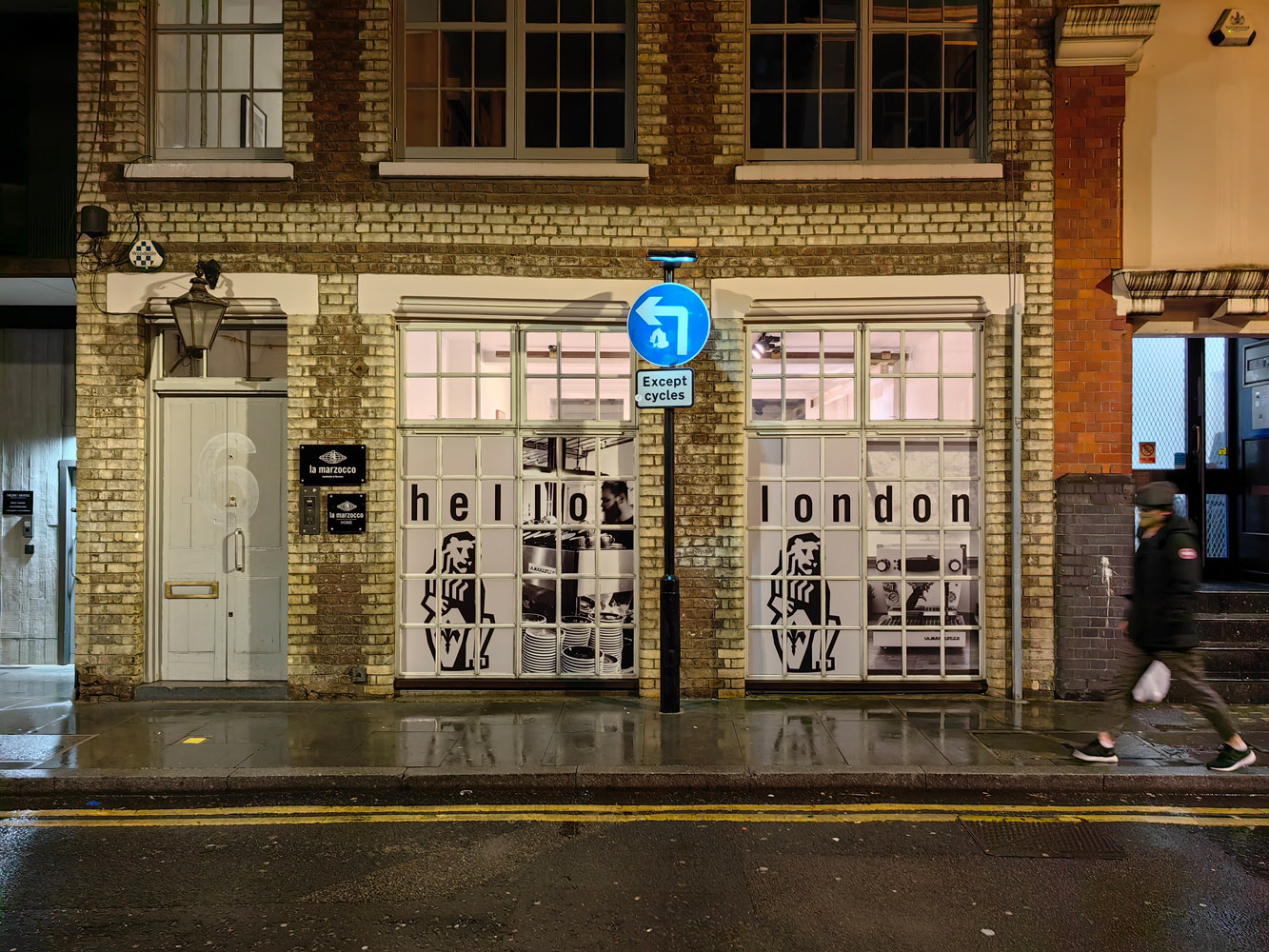 With plenty of pixels to go round, 2x zoom is simply a crop of the main sensor, with a little algorithmic massaging going on behind the scenes. Shots are a very close match, with matching colour, exposure and contrast. The dedicated telephoto lens kicks in at 3.5x, and having 64MP of picture info to play with means results are just as impressive, even though it relies on digital zoom for anything stronger. Sharpness begins to tail off beyond 5x, but 10x shots are still perfectly fine for feeding into Instagram, with consistent colours and white balance. The camera app will let you go all the way to 100x if you really like, but it can't perform miracles. Night mode is more useful here, helping rescue particularly dark scenes that would otherwise be too noisy.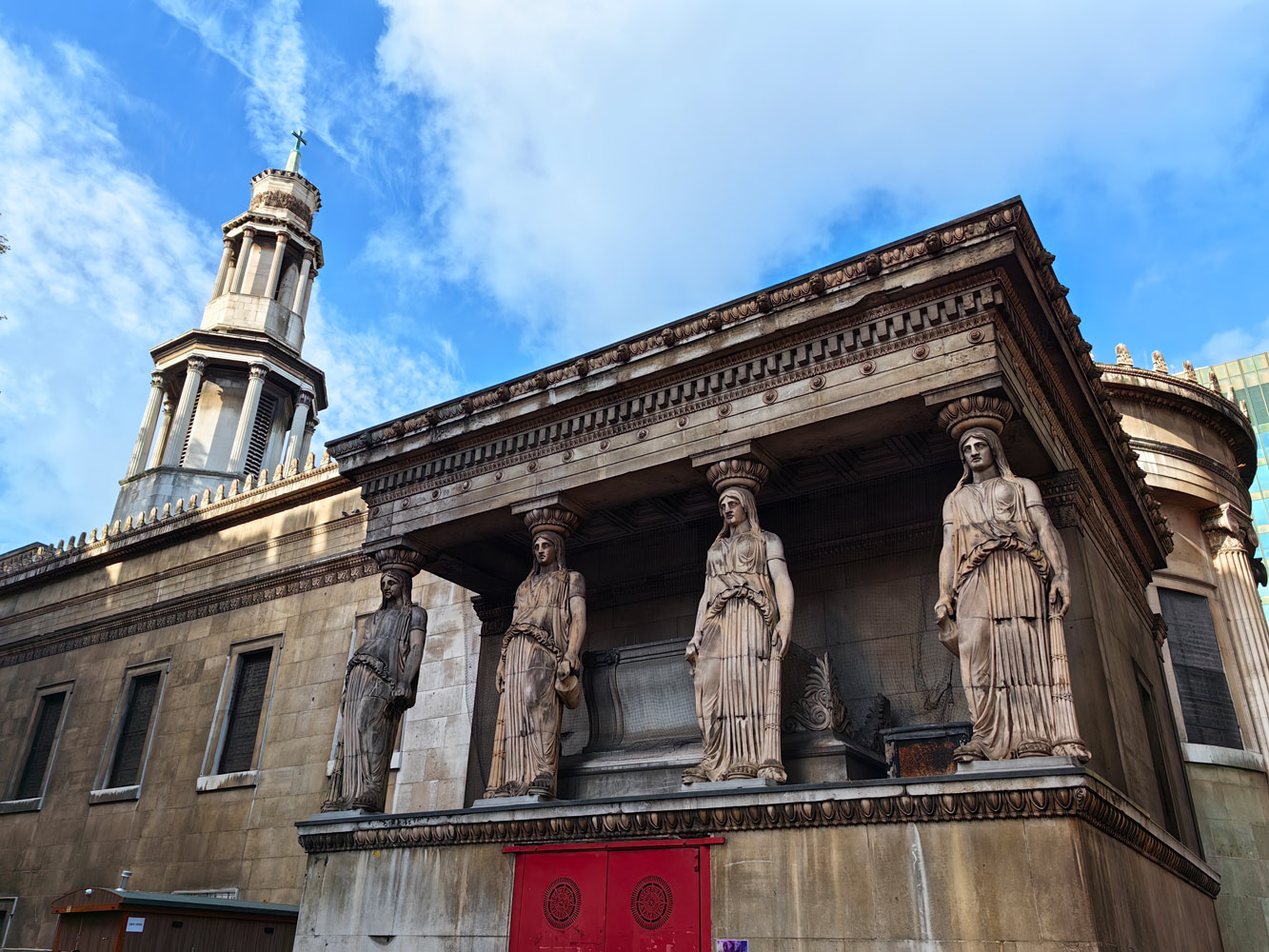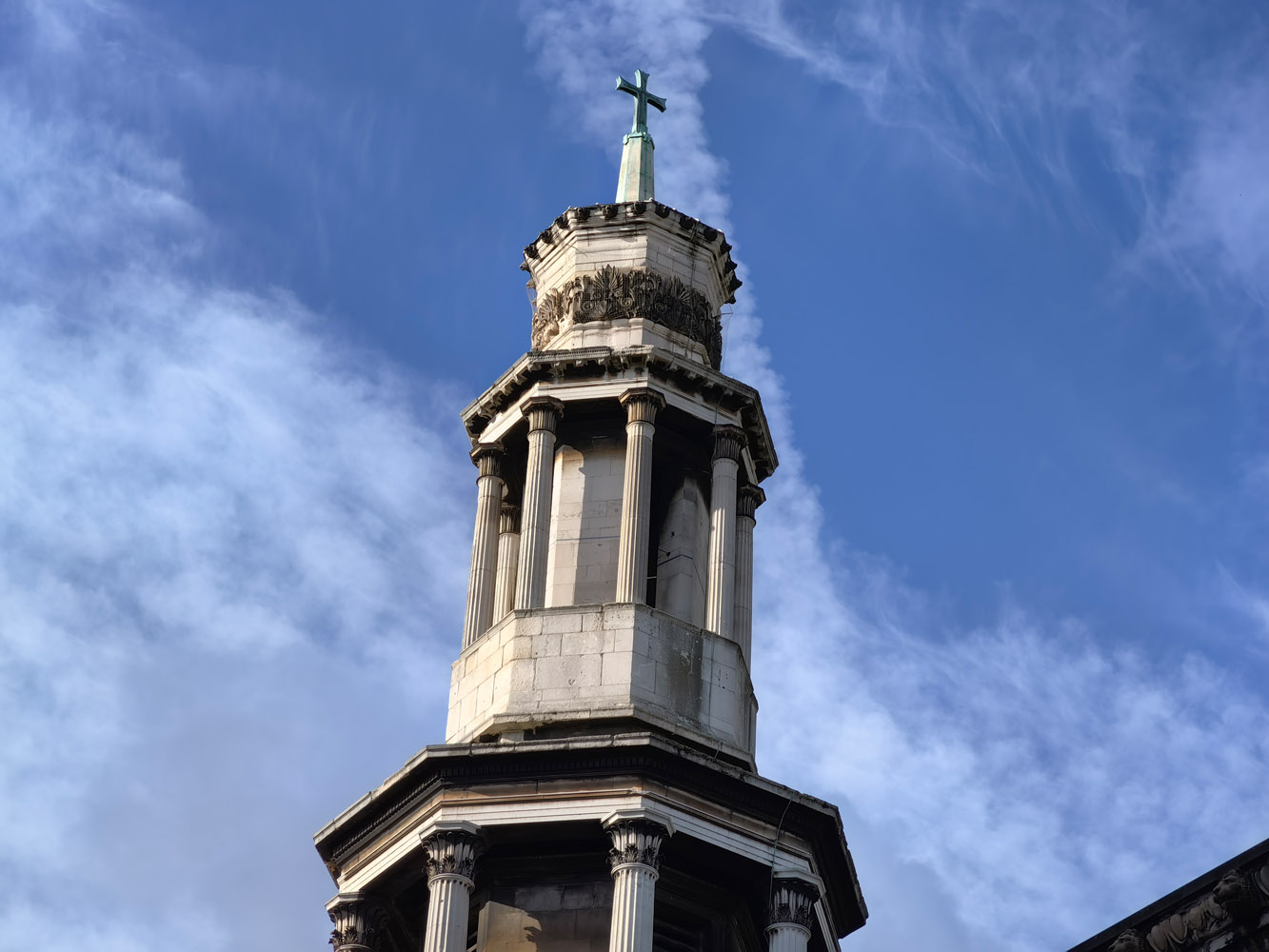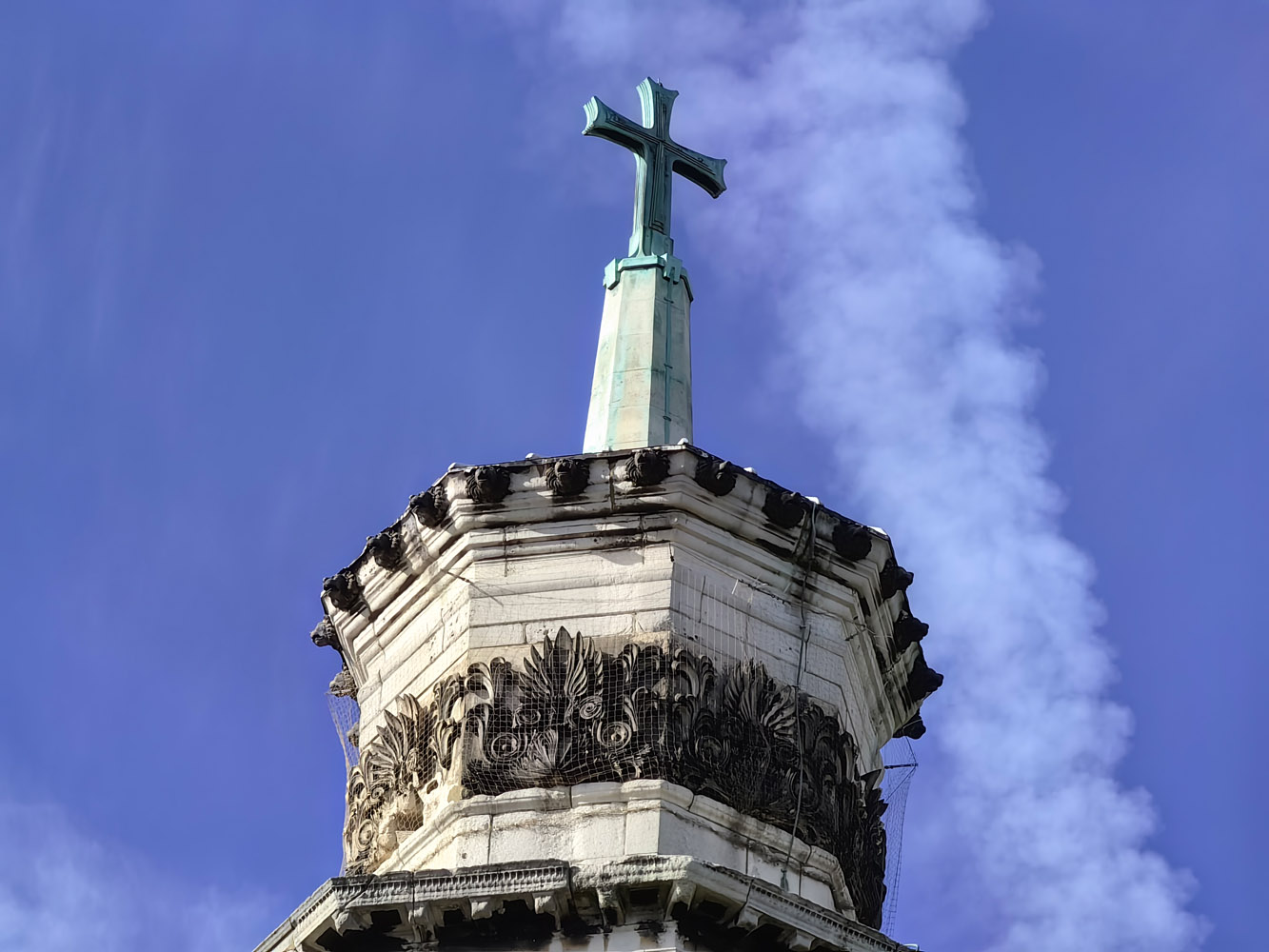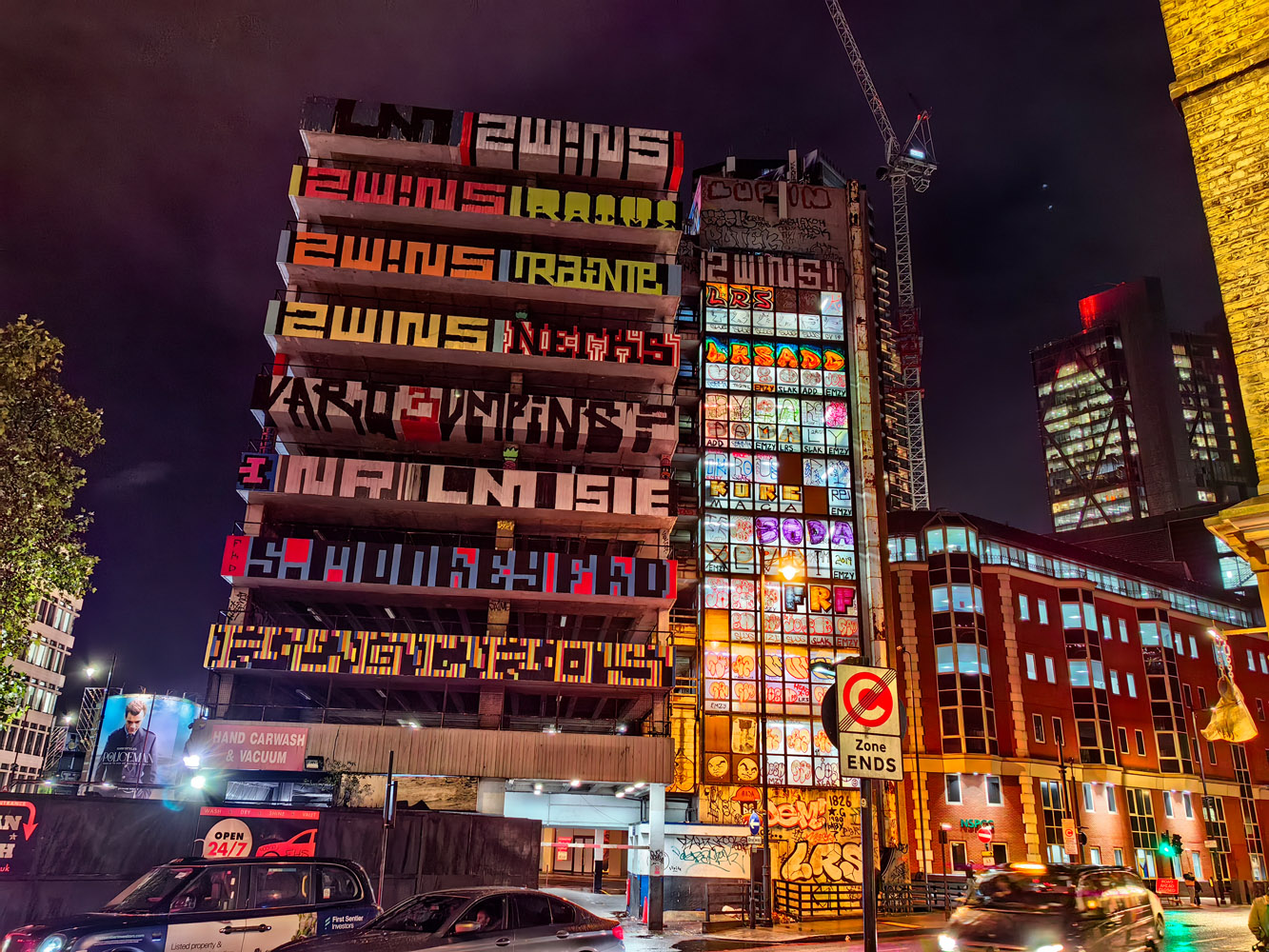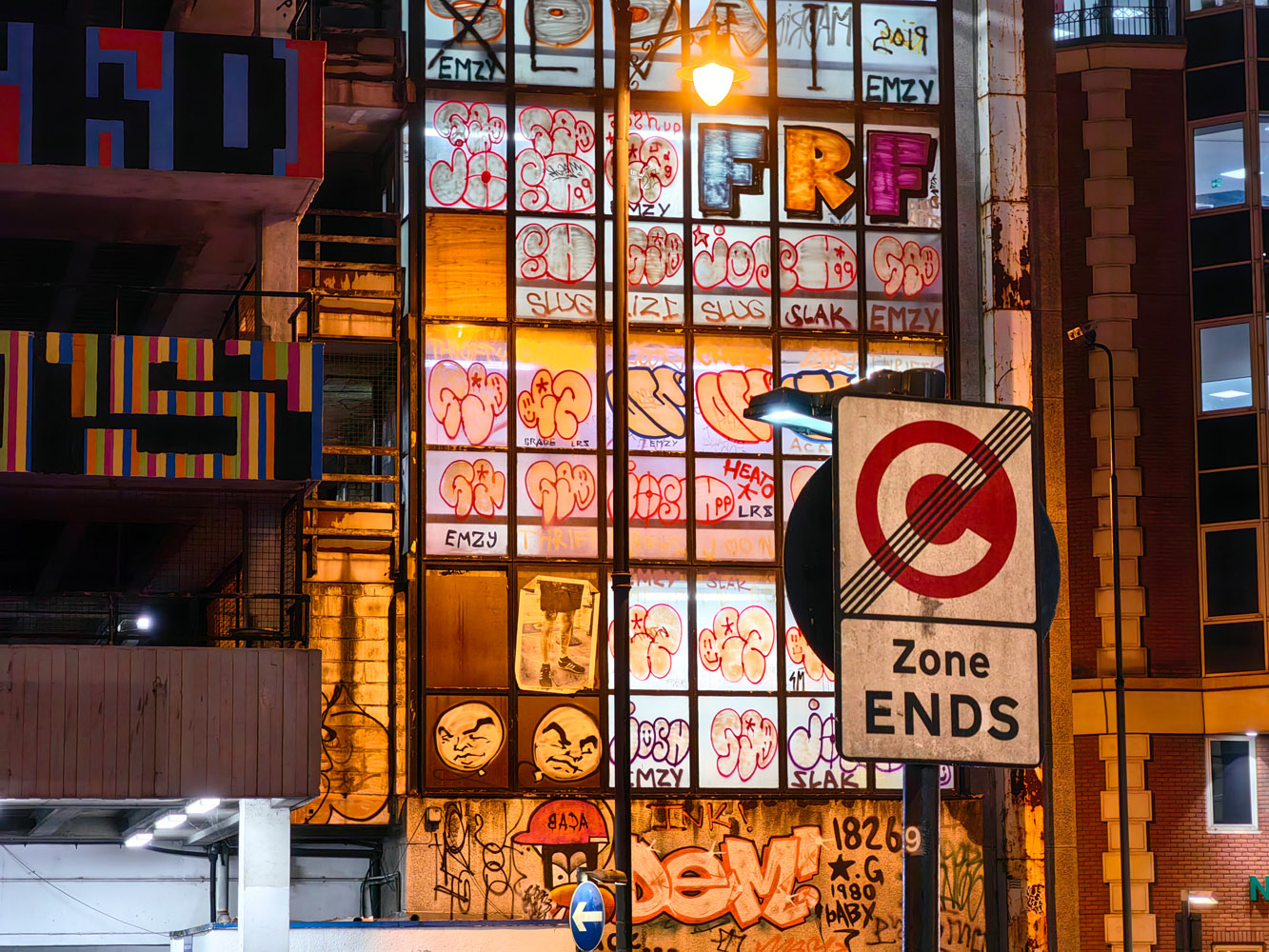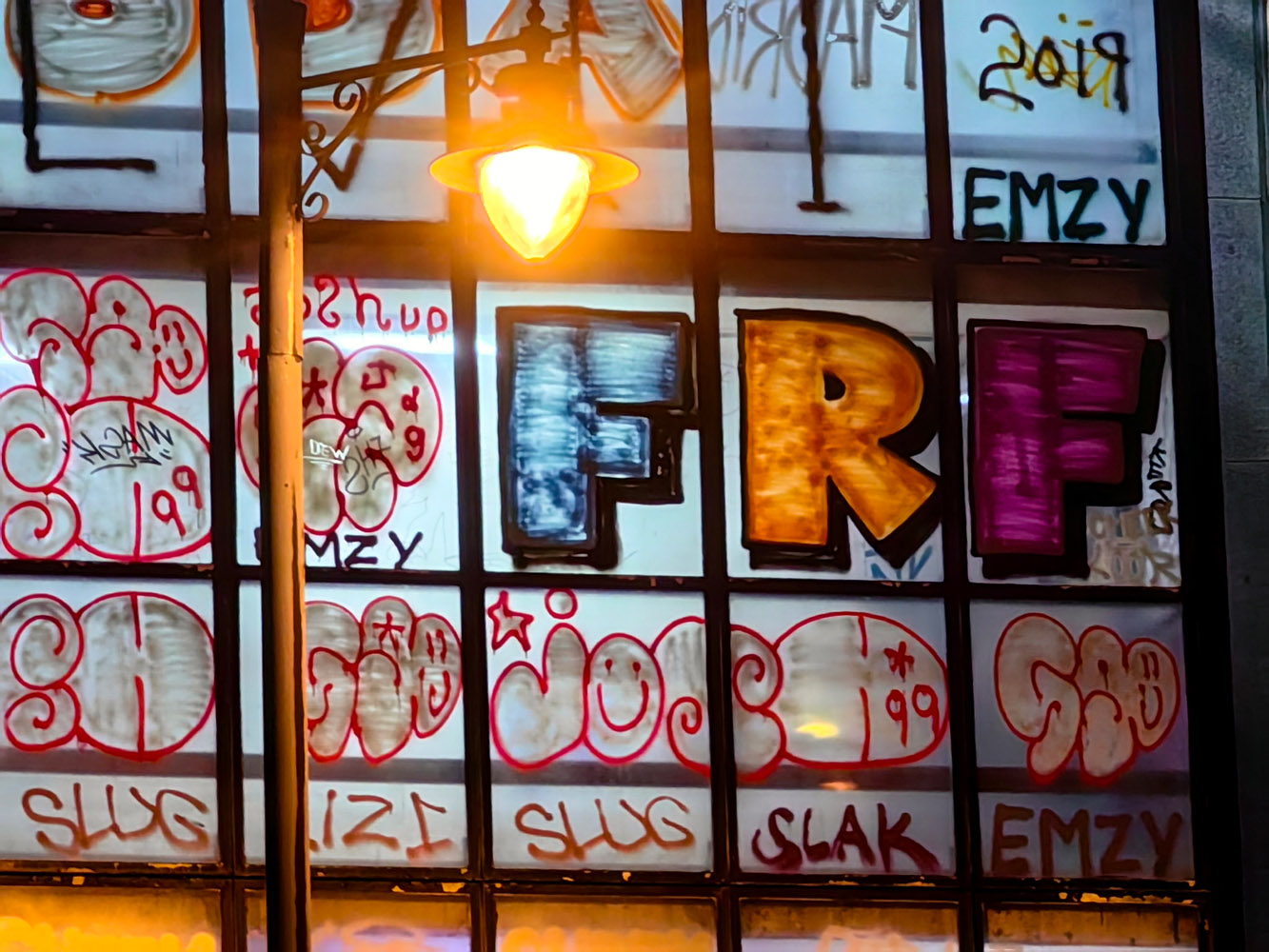 The ultrawide camera might seem like a distant third place on account of its more modest 13MP sensor, but it's able to pull double duty as a macro lens thanks to built-in autofocus. This is undeniably handy for close-ups, preserving plenty of detail at the centre of the frame and being a very close match to the main sensor for contrast and colour. It can sometimes be a nuisance when snapping landscapes, though, as it hunts for a focus lock. Picking a focus point yourself normally guarantees a blur-free shot, with convincing colours and effective lens correction maintaining detail in the corners as well as the middle of the frame.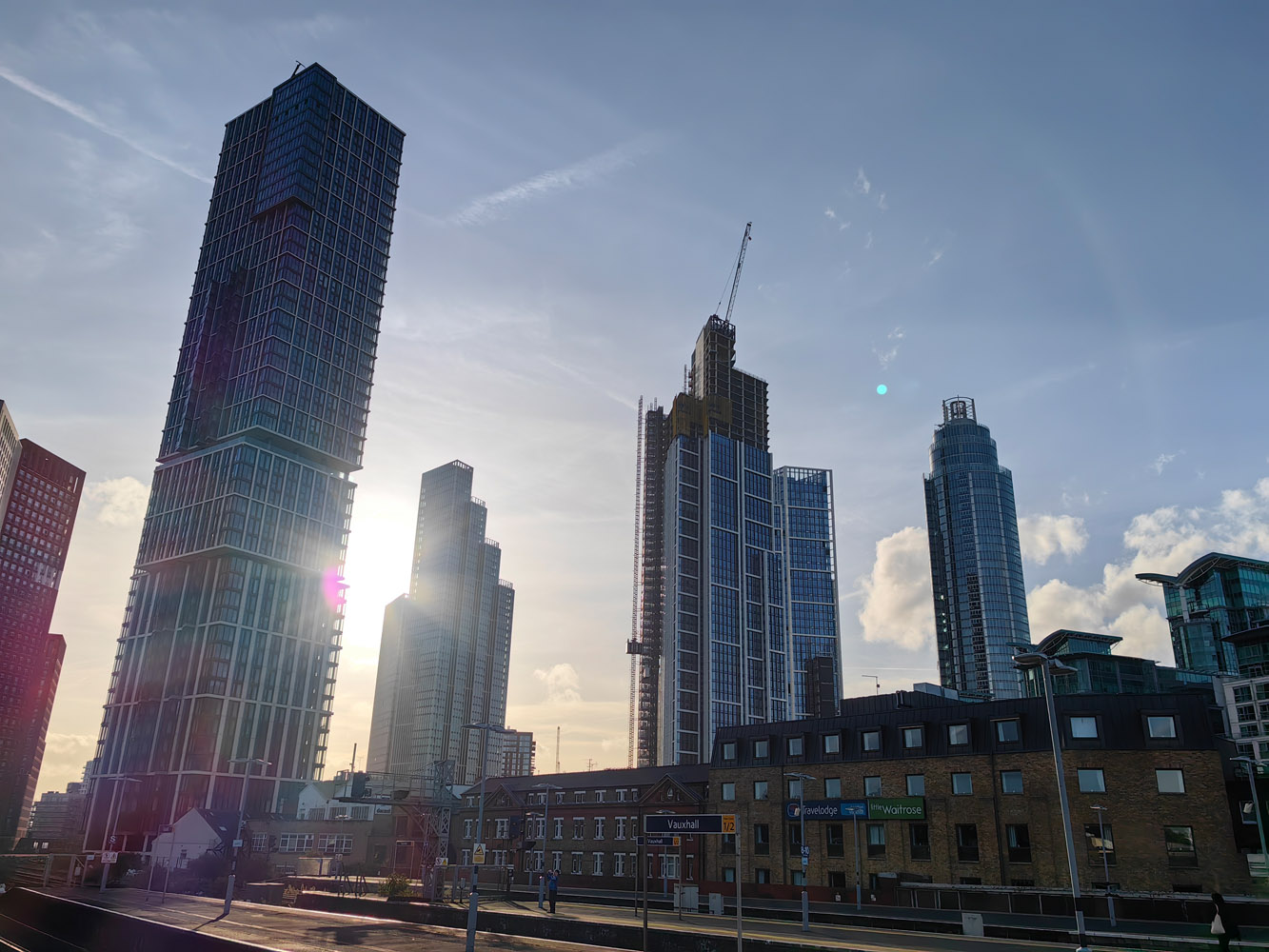 It's equally adept at video, managing 4K recording at 60fps across all lenses and using a mix of optical and electronic stabilisation for steady footage. Quality is consistent in all lighting conditions, with even the telephoto zoom being impressively usable.
The 13MP front-facing selfie cam doesn't disappoint, either. It gives a choice of focal lengths to help fit your mates into the frame, and is a great judge of exposure. Expect plenty of detail and accurate colours. Basically there's little the Mate 50 Pro doesn't do well on the photography front – and depending on the scene might have put Samsung, Apple et al in their place.
Performance & software: Snap to it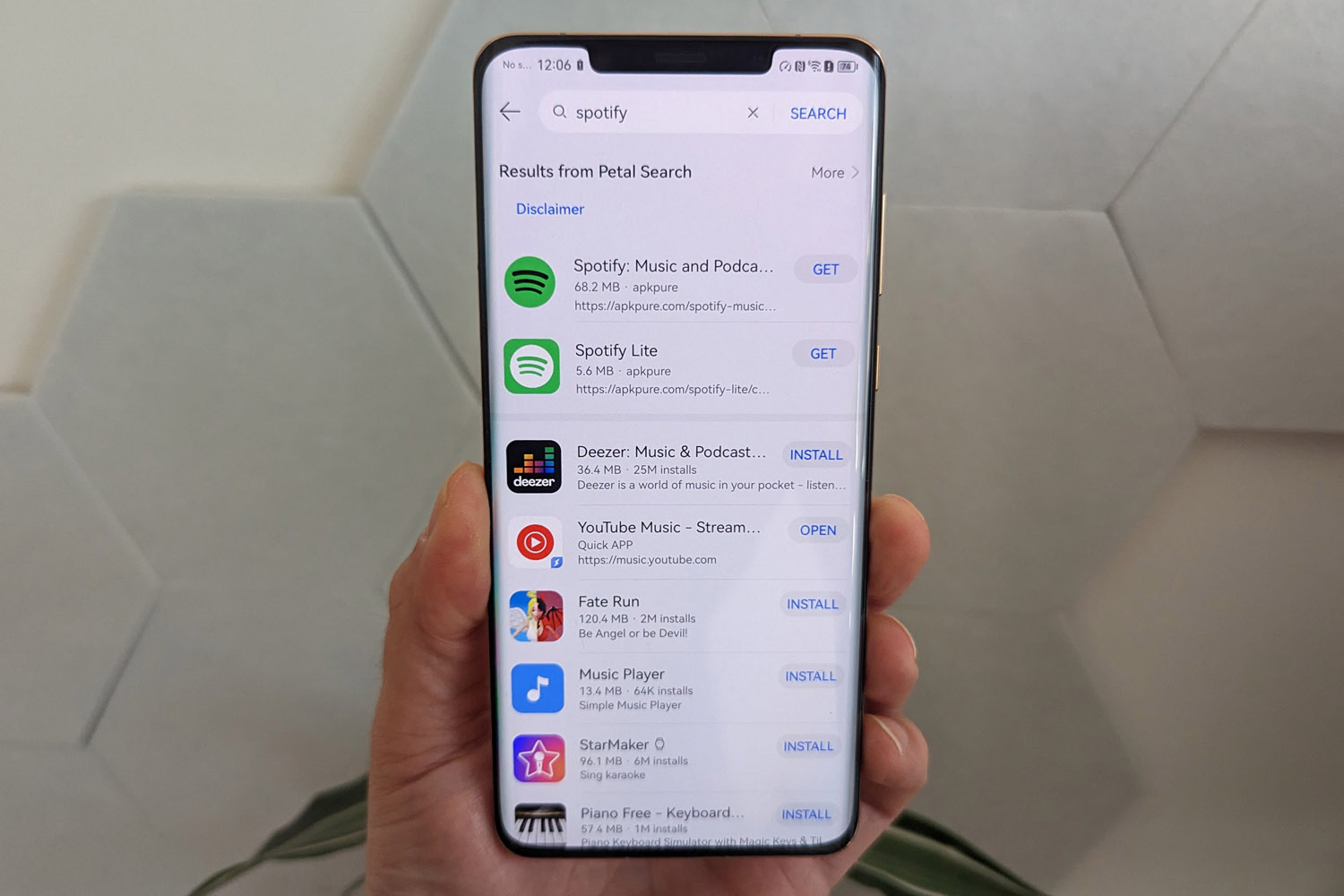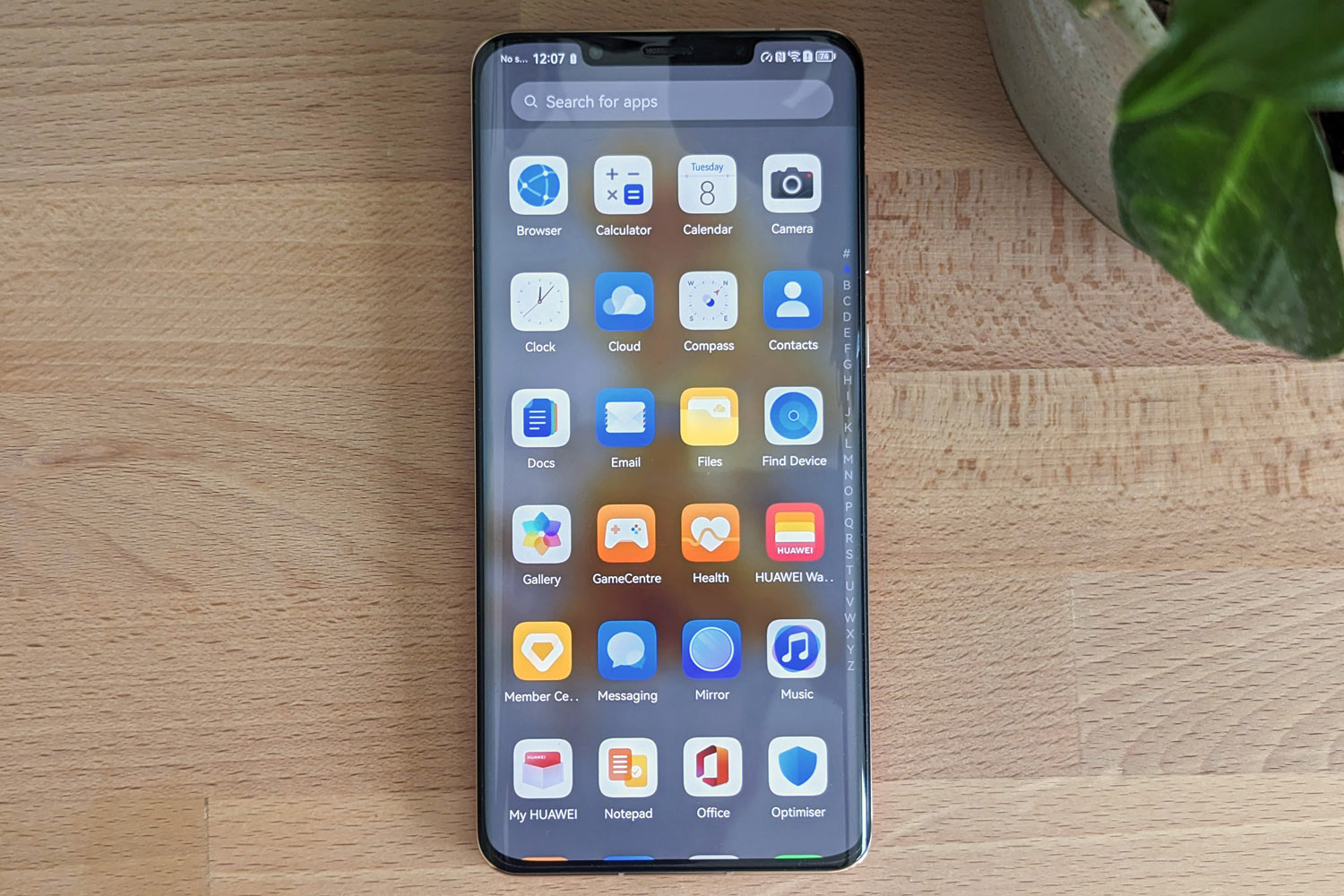 The Mate 50 Pro is the first Huawei phone we've seen with a Snapdragon 8+ Gen 1 providing the power. It's as top-tier as Android phone CPUs get right now, although here it's limited to 4G data speeds. That's a bummer if you're already paying for a 5G mobile plan. There's also 8GB of RAM and 256GB of on-board storage.
Unsurprisingly the combo devours just about any app you'd care to throw at it, and there's a performance mode which is less concerned about heat buildup if you really have a need for speed. It doesn't make a huge difference in daily use, though, where home screens are already silky smooth and multitasking is a breeze.
Gaming poses no problems either, even though the 1440p display has more pixels to push than many 1080p rivals. Demanding 3D titles run at consistently high frame rates, while others are able to take advantage of the high refresh rate for more responsive gameplay. Finding, downloading and installing them, though? The familiar caveats of owning a Huawei phone in the West still apply here.
There's no Google Play Store, and while App Gallery is a useful substitute, it's missing many of the apps we take for granted. Search for Spotify and you'll be sent to a hosting site like APKpure to side-load it, which can be confusing for non-techies. Certain apps might rely on back-end tech that Mate 50 Pro has been forced to go without, preventing you from logging in or passing security checks. We managed to install 90% of our usual app rotation, with Huawei's own extensive software suite filling in the gaps, but it's a problem you won't have on rival phones.
That's a shame, as Huawei's take on Android 12 is especially slick. EMUI 13 has useful additions like stacked widgets to free up space on your homescreen, a customisable always-on display option, and a notification tray that's arguably easier to navigate than Google's own. There's a voice assistant, cloud storage, mapping, a health and fitness app, and a live translator – essentially everything you'd expect from an Android phone, home-grown by Huawei. It also has fast pair and quick share with other Huawei gadgets, like tablets and wireless earbuds.
Battery life: ample endurance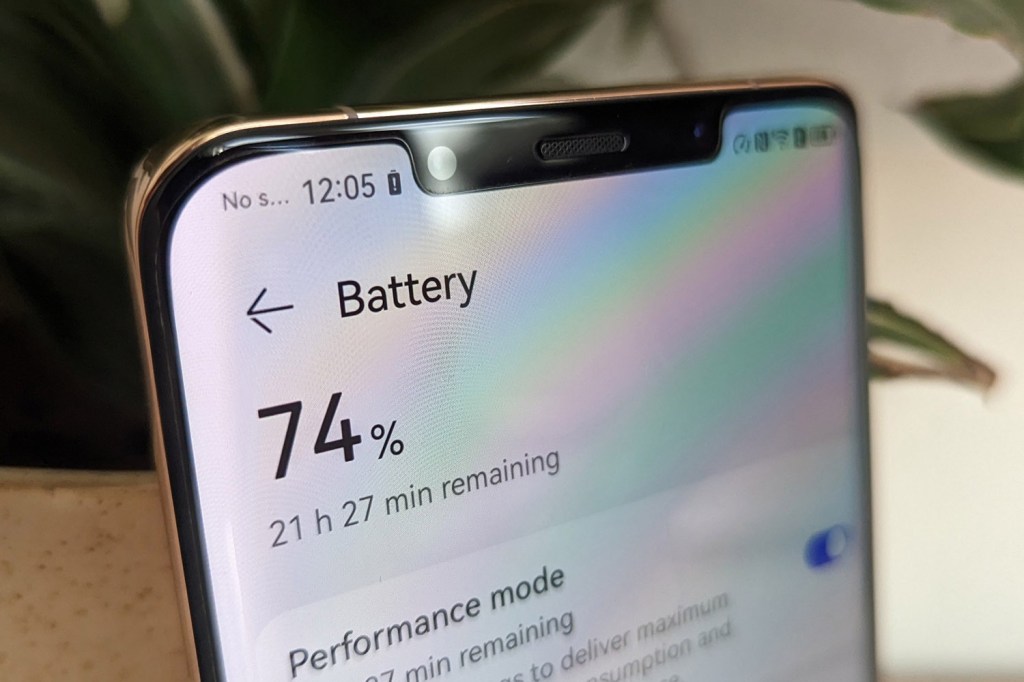 It might not have the biggest battery you'll find in a flagship phone, but the Mate 50 Pro does plenty with its 4700mAh cell. Adaptive resolution and refresh rates help keep power draw down, and the CPU is far more efficient than the previous-gen Snapdragon.
This comfortably translates to all-day use, even with a spot of gaming or 4K video recording in between. We lasted from breakfast to bedtime without having to reduce our screen-on time. It outlasts Sony's similarly-priced Xperia 1 IV, and is largely on par with Samsung's Galaxy S22 Ultra.
Charging is reasonably rapid, whether you do it with a cable or wirelessly. A maximum 66W over USB-C does put it behind rivals from brands like Motorola, OnePlus and Xiaomi, but a half-hour top-up is usually good enough for a 75% charge. This'll easily see you through to the next morning, and a complete refill doesn't take much longer.
With the right wireless pad you're looking at 50W charging sans cable, which is among the fastest around. Reverse charging is a useful extra for topping up your wireless earbuds in a pinch.
Huawei Mate 50 Pro verdict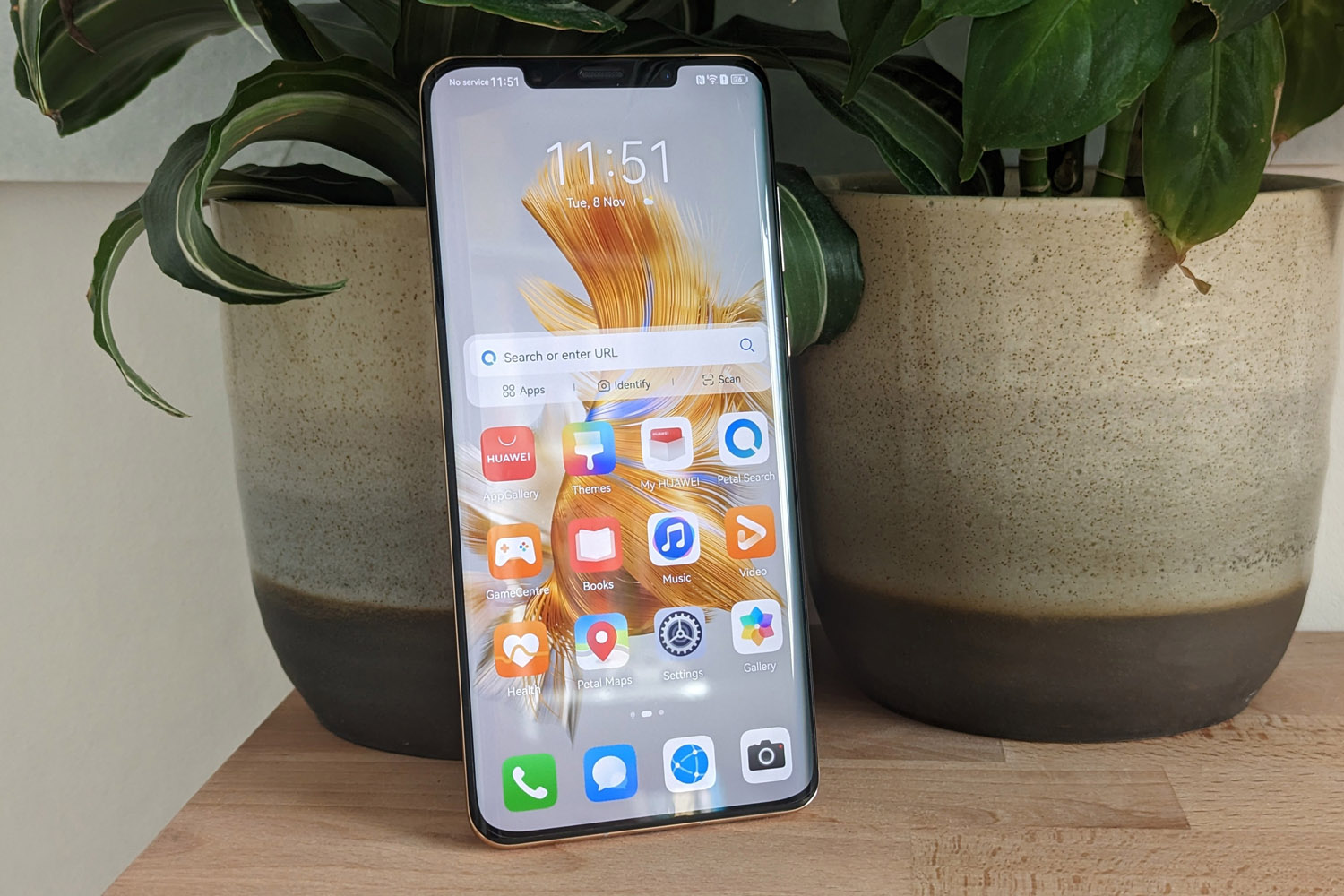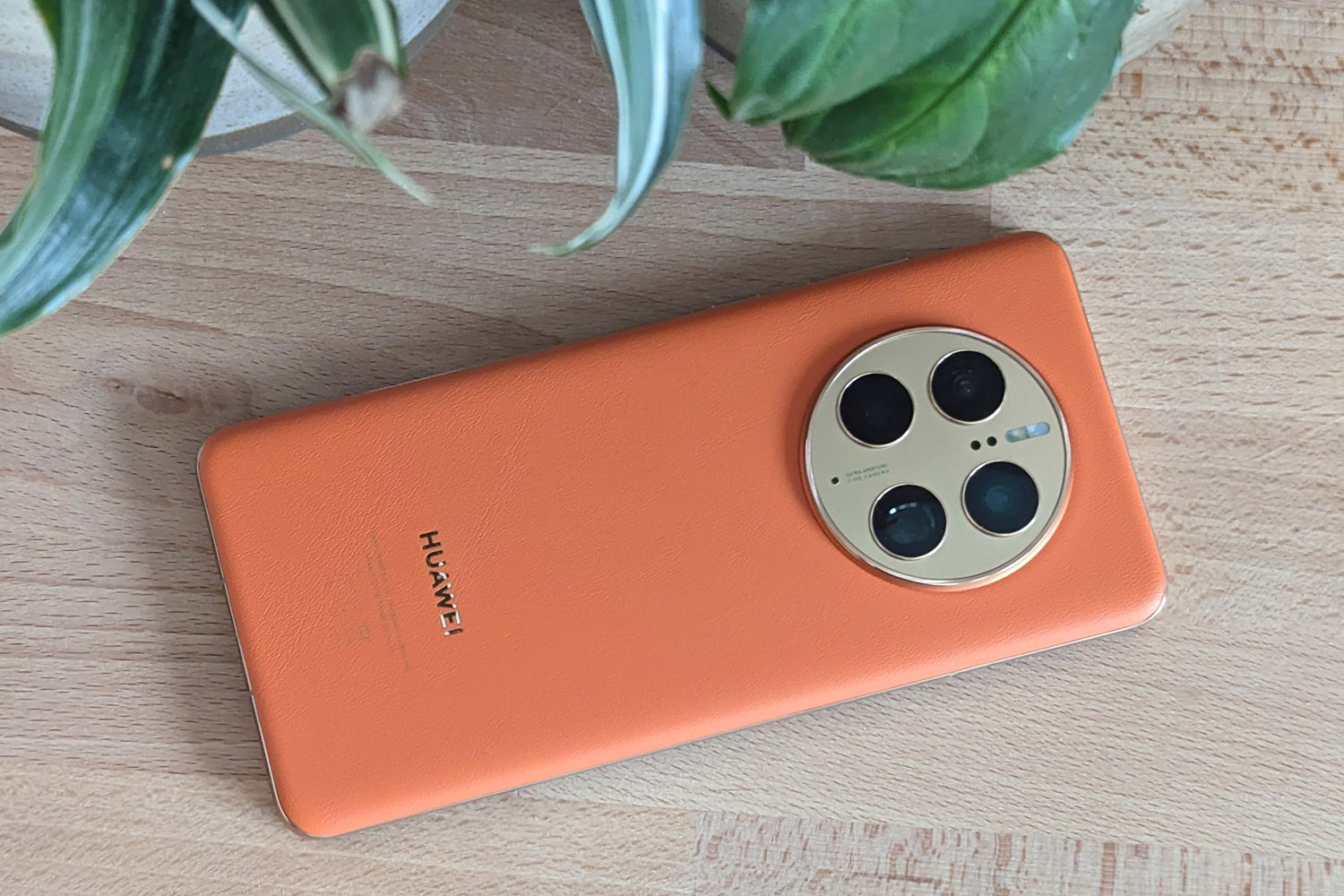 On hardware alone, the Huawei Mate 50 Pro deserves a five star score. It has a premium build, rapid performance and a stellar screen, while delivering some of the best cameras you'll find on any smartphone right now. But once you take software into account, it's at an unfortunate disadvantage here in the UK.
It costs the same as other premium flagships, but is forced to go without Google services and 5G connectivity. That may not be a dealbreaker for tinkerers and Android fans willing to get their hands dirty, but will send less determined shoppers towards Samsung, Sony and the like.
In Huawei's home turf, where the lack of Google isn't a big deal, the Mate 50 Pro is the perfect rival to the Xiaomi 12S Ultra and its oversized camera sensor. But everywhere else, you'll have to decide if the extra software faff is worth the trade-off for stunning snaps.
Stuff Says…
Some the greatest cameras you'll find on a smartphone today, and true flagship performance, but European success depends on customers being able to live without Google.
Good Stuff
Versatile cameras deliver outstanding image quality
Flagship-grade performance
Great battery life and speedy wired/wireless charging
Bad Stuff
Seriously premium price
Can't overlook lack of Google services
Huawei Mate 50 Pro technical specifications
Screen
6.74in, 2616×1212 OLED w/ 120Hz
CPU
Qualcomm Snapdragon 8+ Gen 1 octa-core (4G)
Memory
8GB
Cameras
50MP, f/1.4-f/4.0 w/ OIS, PDAF, Laser AF
64MP, f/3.5 telephoto /w OIS, PDAF, 3.5x optical zoom
13MP, f/2.2 ultrawide w/ PDAF rear
13MP, f/2.4 front
Storage
256GB on-board, NM card expansion
Operating system
Android 12 / EMUI 13
Battery
4700mAh
Dimensions
162x76x8.5mm, 209g