Huawei Watch D hands-on review: wonder pressure
The next step for convenient health tracking?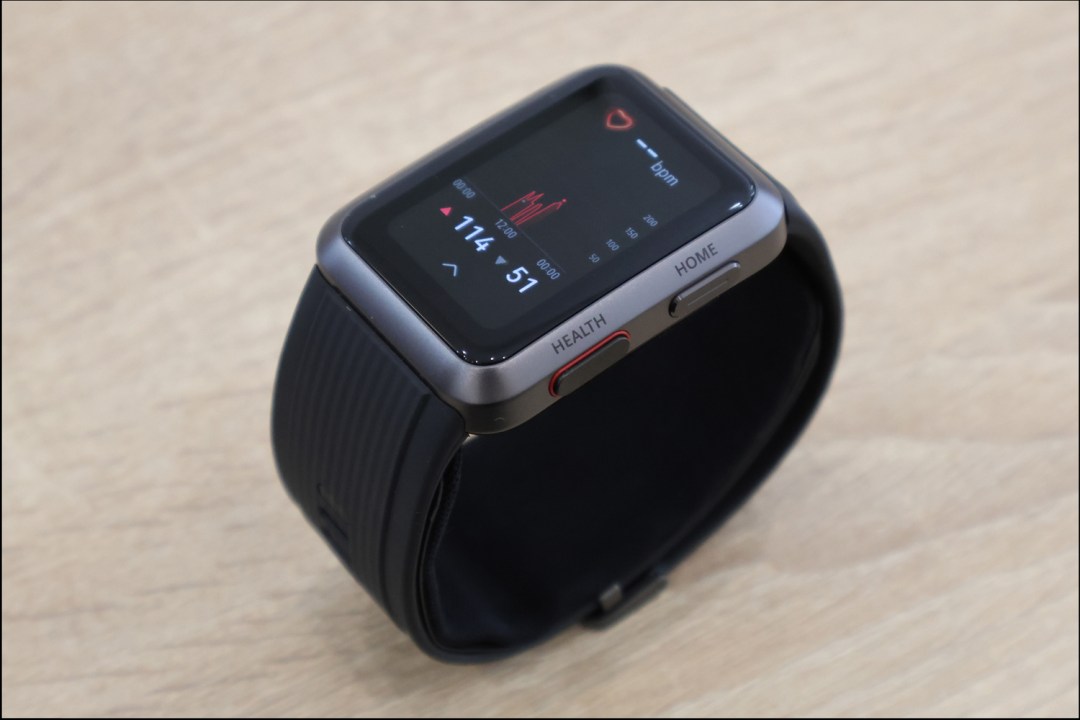 First it was steps and sleep tracking. Then heart rate, stress and SpO2. Might blood pressure be the next hot wearable health trend? That's the aim of the Huawei Watch D. It's one of the first smartwatches we've seen with a miniaturised air pump built in, removing the need for a giant inflatable cuff to get an accurate reading.
For anyone with illnesses or conditions where regularly recording blood pressure is crucial, having it with you at all times on your wrist could be something of a game-changer. And for the rest of us, it could be the wake-up call needed to say no to that next pint of beer, or get up off the sofa and get some exercise.
With news that the Watch D is finally heading to the UK (having launched in China earlier this year), we headed to Huawei's IFA stand to strap one on and try it out.
Miniaturised blood pressure monitors were a thing before the Watch D, but it's the first we've seen that doesn't look like a medical device. Sure, it might not be as sleek as the firm's more mainstream wearables, like the Watch Fit 2 or Watch GT 3 Pro, but it has at least been given a little love on the styling front.
The watch body is made of aluminium alloy, the face glass has a slick 2.5D curve at the sides, and the strap (while rather chunky) looks suitably sporty. The whole thing is also IP68 rated, so should shrug off both dust, rain, and sweat.
The band is thick because it hides an airbag, essential for accurate BP readings, underneath the outer rubber. Don't go thinking it's easy to swap the straps out for a different design, though: the buckle is designed to get a precise fit (our wrists needed notch 14, apparently), so when the air bag fills it applies the right amount of pressure for a consistent reading. The butterfly clasp means you only have to measure once, at least.
The 1.64in AMOLED screen is as bright, colourful and clear as we expected, given Huawei's wearable pedigree, and the interface is essentially unchanged from previous watches. It's straightforward to navigate, while also squeezing an impressive amount of info onto each screen, and quick to respond to taps or swipes.
Actually taking a blood pressure reading isn't as simple as pressing a button: you're supposed to sit down for five minutes before starting the process, and stay still throughout, with your watch arm braced across your chest at the same height as your heart, supporting your elbow with your other arm. Once you're ready, the airbag will inflate and quickly tighten around your wrist.
It's impressive how much pressure such a tiny air pump is able to apply, and with practically no noise as well. The reading takes up to a minute, and then the band deflates again. The firm reckons the margin of error is ±3mm Hg, which is up there with most cuff-style BP monitors.
Your results are charted on a scale for both systolic and diastolic pressures, and recorded to Huawei's extensive Health companion app. We're blaming our elevated figures on the stress of running round a half-constructed IFA hall (and certainly not the hours we'd spent at a bar the night before).
The Watch D isn't a one-trick pony, either. Huawei has added all the regular health tracking tech found in its other watches. With medical certification secured, Huawei has also been able to include an electrocardiogram (ECG) function. You can still record your runs, get smartphone notifications on your wrist, control music playback and a smart assistant – although if our experience with previous Huawei wearables is anything to go by, the latter will only be for those also rocking a Huawei phone.
It'll apparently last for up to seven days away from the mains, which is a big step up over an Apple Watch or even a Samsung Galaxy Watch5 Pro – and that's with five or six blood pressure readings per day, plus a few hours of exercise tracking.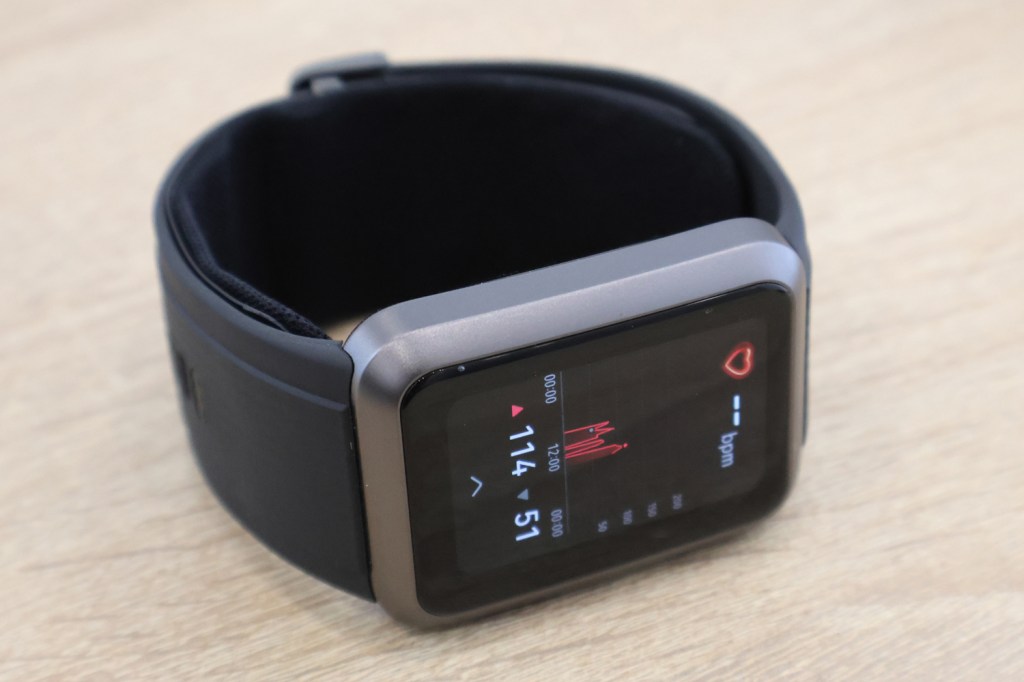 Don't write the Watch D off as a niche wearable aimed only at those with blood pressure-related conditions. It's not the last word in design, but it opens up a whole new aspect to health tracking that used to be the domain of dedicated medical devices. We liked how easy it was to get a precise reading, and then be back to using it like a regular smartwatch a minute later.
Cutting-edge tech rarely comes cheap, of course. The Watch D will set you back £399, which puts it up there with top-end smartwatches from rivals like Samsung.
It'll be on sale in the UK from October, and could be worth keeping an eye on if you want to get a grip on your heath – but not broadcast that fact to the wider world.