Oppo Find N2 Flip review: party crasher
Oppo's debut flip phone takes the fight to Samsung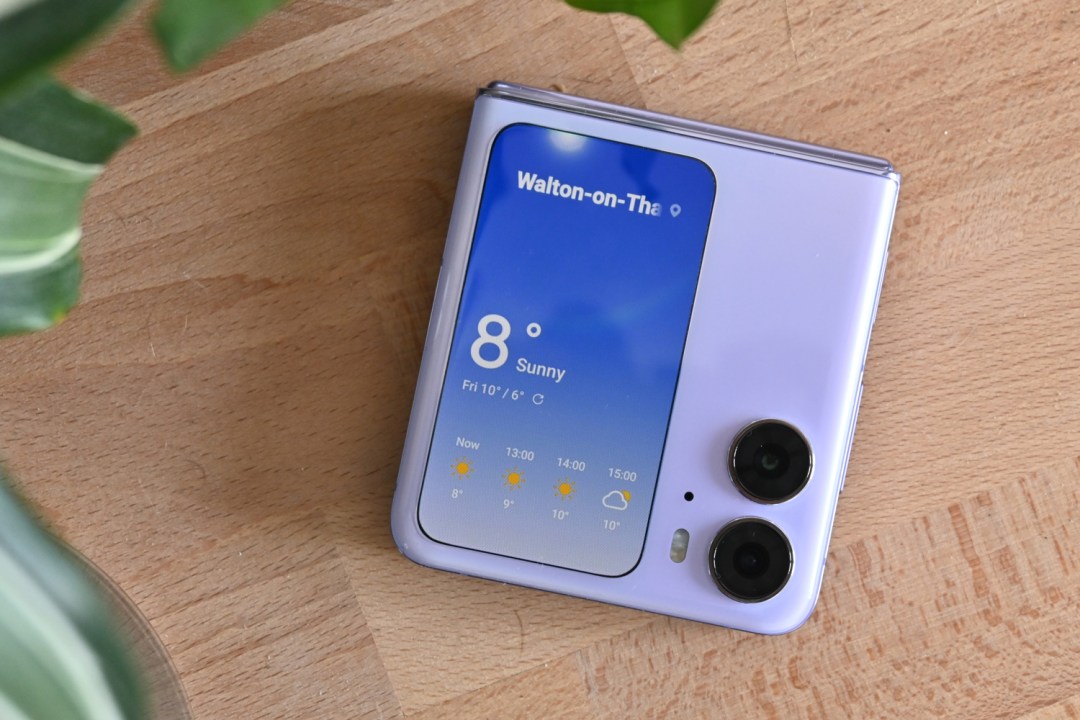 When it comes to flip-style foldable phones, Samsung has largely had things its own way. Motorola gave it a bash, but couldn't dislodge the Galaxy Z Flip series after three attempts. The Oppo Find N2 Flip might change all that.
After all, Oppo knows a thing or two about foldables, having received enough positive feedback on the compact Find N to justify launching a second generation version late last year. So while this is its first try at a clamshell, the Find N2 Flip has plenty to draw on – including a bespoke hinge mechanism that promises a near-invisible screen crease. The firm has even managed to undercut its closest rival on price.
Once you add the sizeable battery, expansive outer screen and high pixel count camera into the mix, Samsung should absolutely be looking over its shoulder.
Design & build: properly premium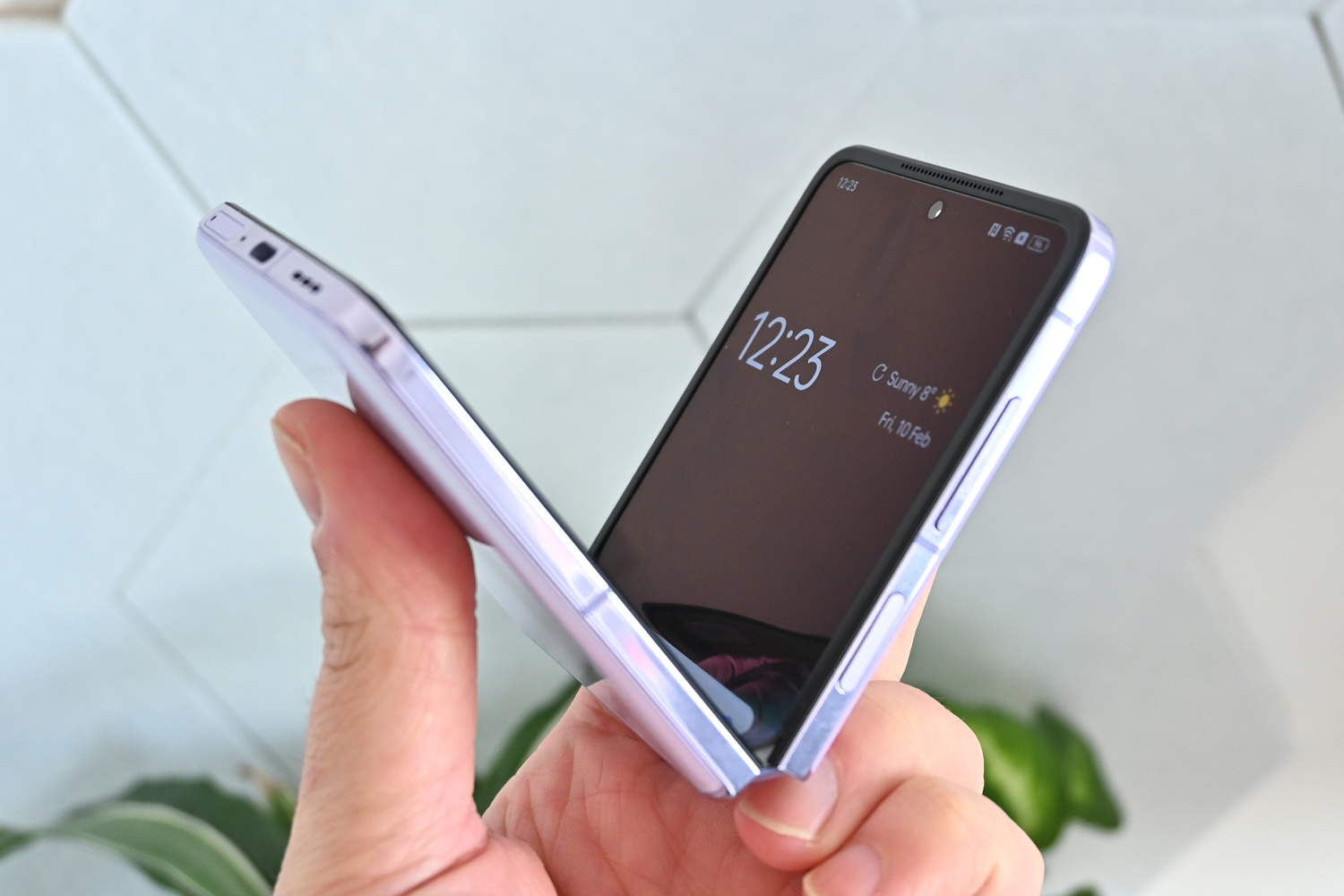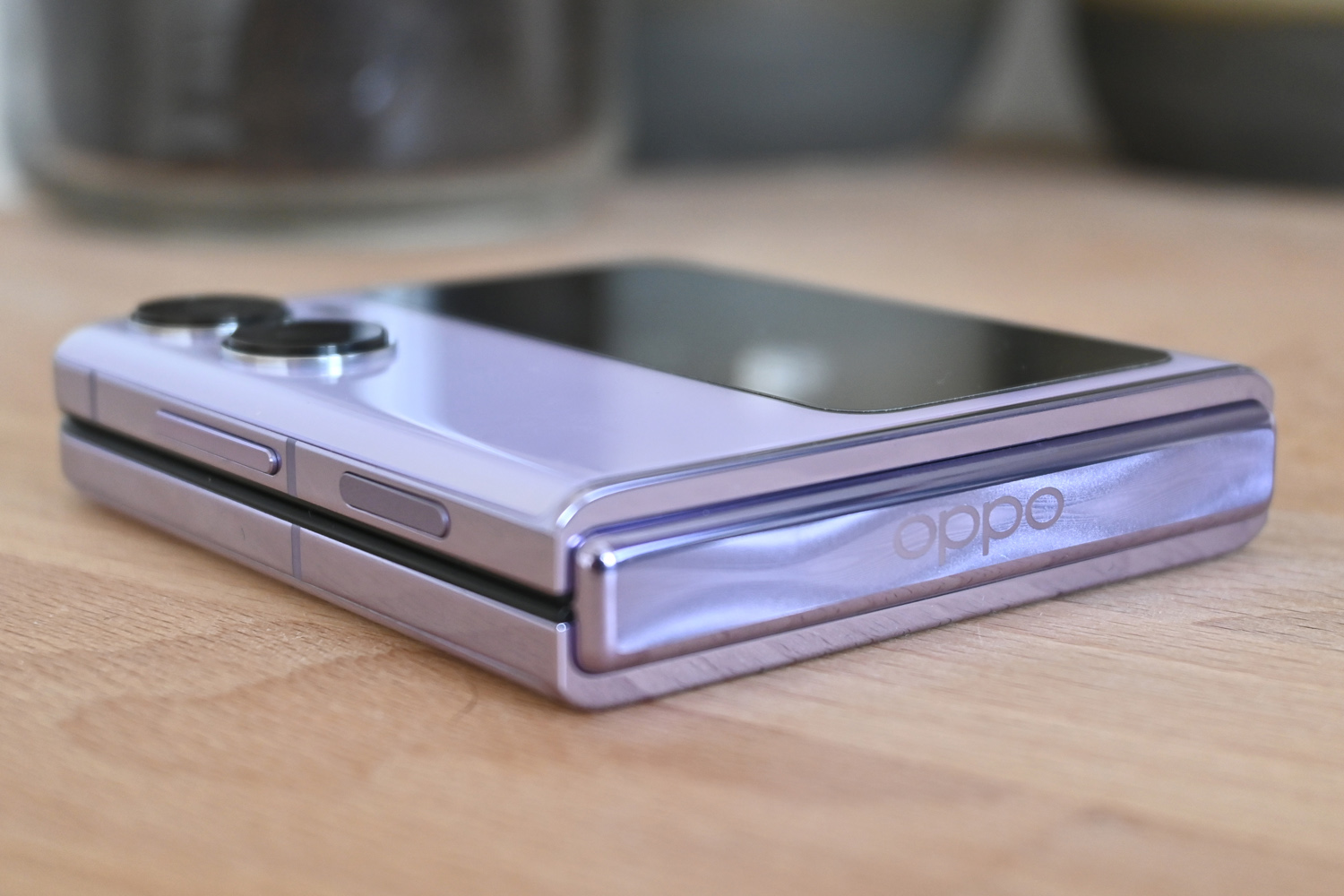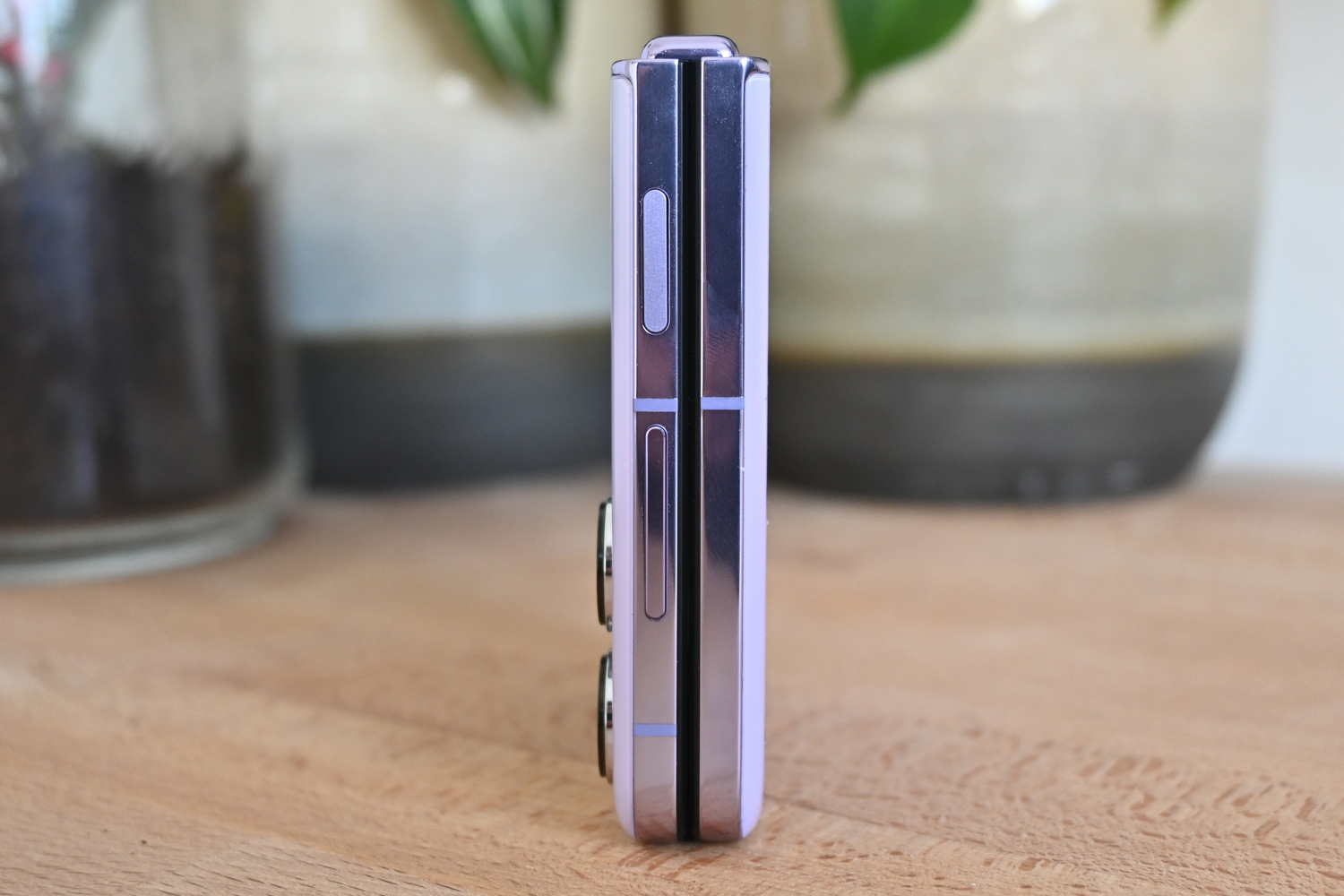 On its first time of asking, Oppo has done what Samsung couldn't in four generations of Galaxy Z Flip: fully close the gap between its two halves. A plastic bezel and tiny rubber bumpers ensure the screen doesn't come into contact with itself, and there's no way pocket or handbag detritus is going to make its way inside once closed.
In many other respects the two phones look quite similar, with polished metal frames and glossy yet fingerprint-resistant glass. The Find N2 Flip's edges are a little more rounded, so it sits more comfortably in the hand, but uses older Gorilla Glass 5 as opposed to the Z Flip 4's Gorilla Glass Victus+. Both even come in shades of purple, if you want your phone to make a statement.
Unlike the Samsung, which can be opened to almost any angle and stay in place, the Oppo's Flexion-style hinge only stays open between 45 and 110 degrees. Anything further and it'll either fold open or snap shut, but there was never a point during testing where that caused any usability issues. It's also very sturdy, so you'd have to be really flinging the phone about before it'll close under its own weight, and has been tested for over 400,000 folds. That should easily see you through the typical lifespan of a modern smartphone.
Right-handers will have no trouble reaching the side-mounted fingerprint sensor, and the phone is slim enough that lefties don't have to stretch too far. It's not able to detect your digits with total accuracy, but is fast enough to unlock when it does. We found having to authenticate just to scroll through widgets on the exterior screen a bit fiddly, though.
That screen takes a whole lot of room on the front of the phone, while still leaving space at the side for the pair of outer camera lenses. Oppo calls it bezel-less, and although you can spot the panel edges if you try hard, it does look particularly slick.
Connectivity is limited to a USB-C port at the bottom edge, with no headphone port. You'll want to keep it away from water, as there's no official IP rating here.
Screens & sound: bigger is better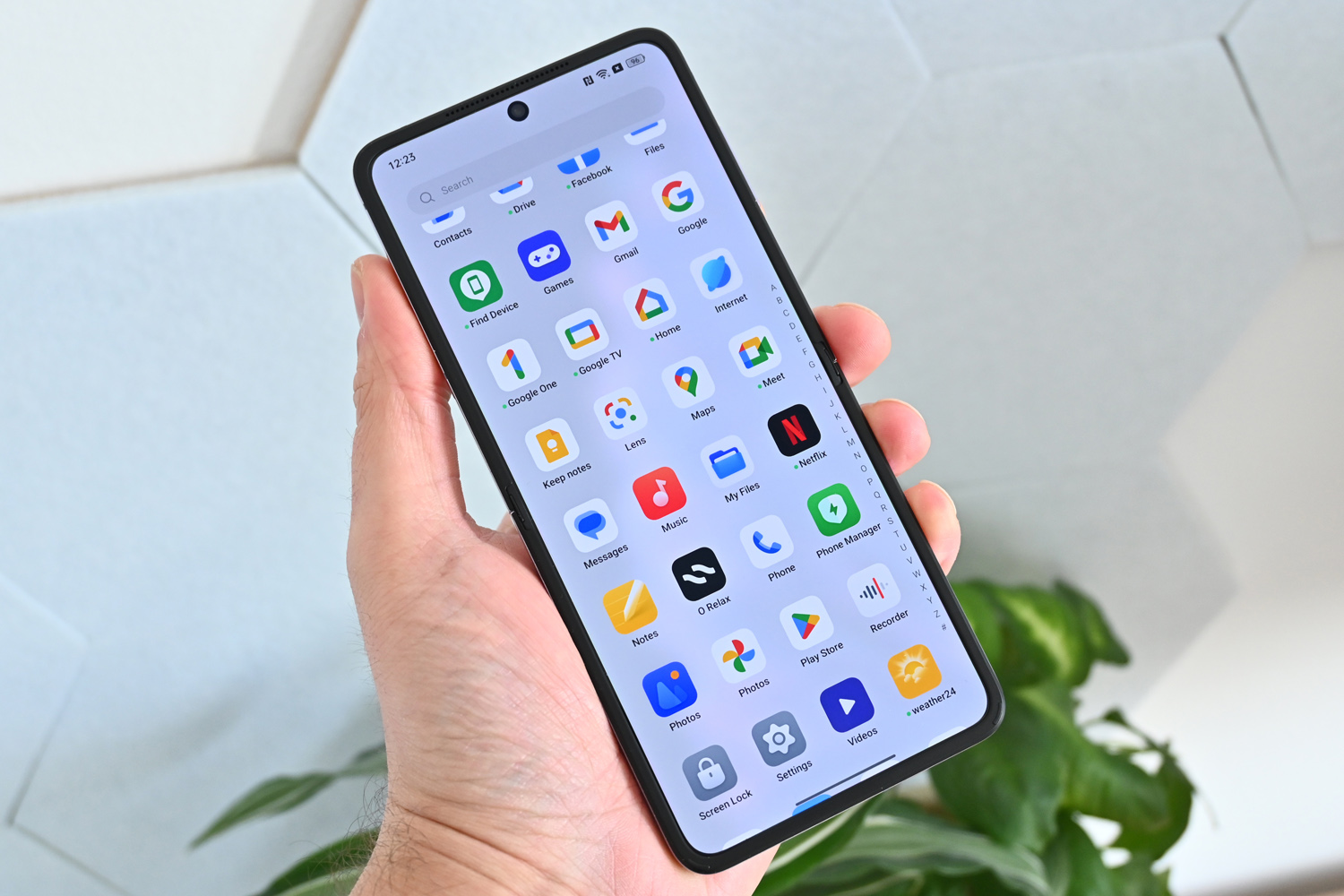 Even before you open it up, the Find N2 Flip impresses with its sizeable outer screen. At 3.26in it's the biggest of any clamshell foldable, and has a sharp 720×382 resolution that's perfect for reading incoming notifications in full. The AMOLED panel tops out at 900 nits, which is enough to be legible under bright sunlight without too much squinting, and viewing angles are top notch.
Still, the 6.8in inner display is the main event, thanks to a hinge design that massively reduces any visible crease. Like all flexible OLEDs the plastic panel is rather reflective, but once powered on it's very difficult (though not impossible) to spot at typical viewing angles. You're more likely to spot fingerprint smudges, which build up quickly.
The 2520×1080 resolution is on par with most other flip-style foldables, and perfectly sharp at arm's length. A 120Hz refresh rate ensures smooth motion, although there's no dynamic mode – just static 60Hz and 120Hz options. That means having to pick between silky animations or better battery life, but as explained further down, battery life is one area the Find N2 Flip isn't lacking.
Colours are particularly punchy out of the box, and contrast is superb. There are a handful of colour modes to choose from and a basic temperature slider in the Settings menus if you want to tone things down at all, but we preferred to use the Nature Tone Display option to automatically adjust colour temperature based on ambient light levels.
HDR10+ content looks suitably impactful, thanks to a high peak brightness of 1600 nits. That's not quite up there with the very best non-folding phones, but very close – and brighter than the Galaxy Z Flip 4, so you'll have no trouble using it outdoors.
A down-firing speaker/earpiece tweeter combo are a good match for the screen, with clear sound and plenty of volume. There's no dongle in the box, so it's Bluetooth listening only, but you shouldn't need to reach for a pair of headphones for catching up on your YouTube subscriptions or Podcast queue.
Performance & software: it's over 9000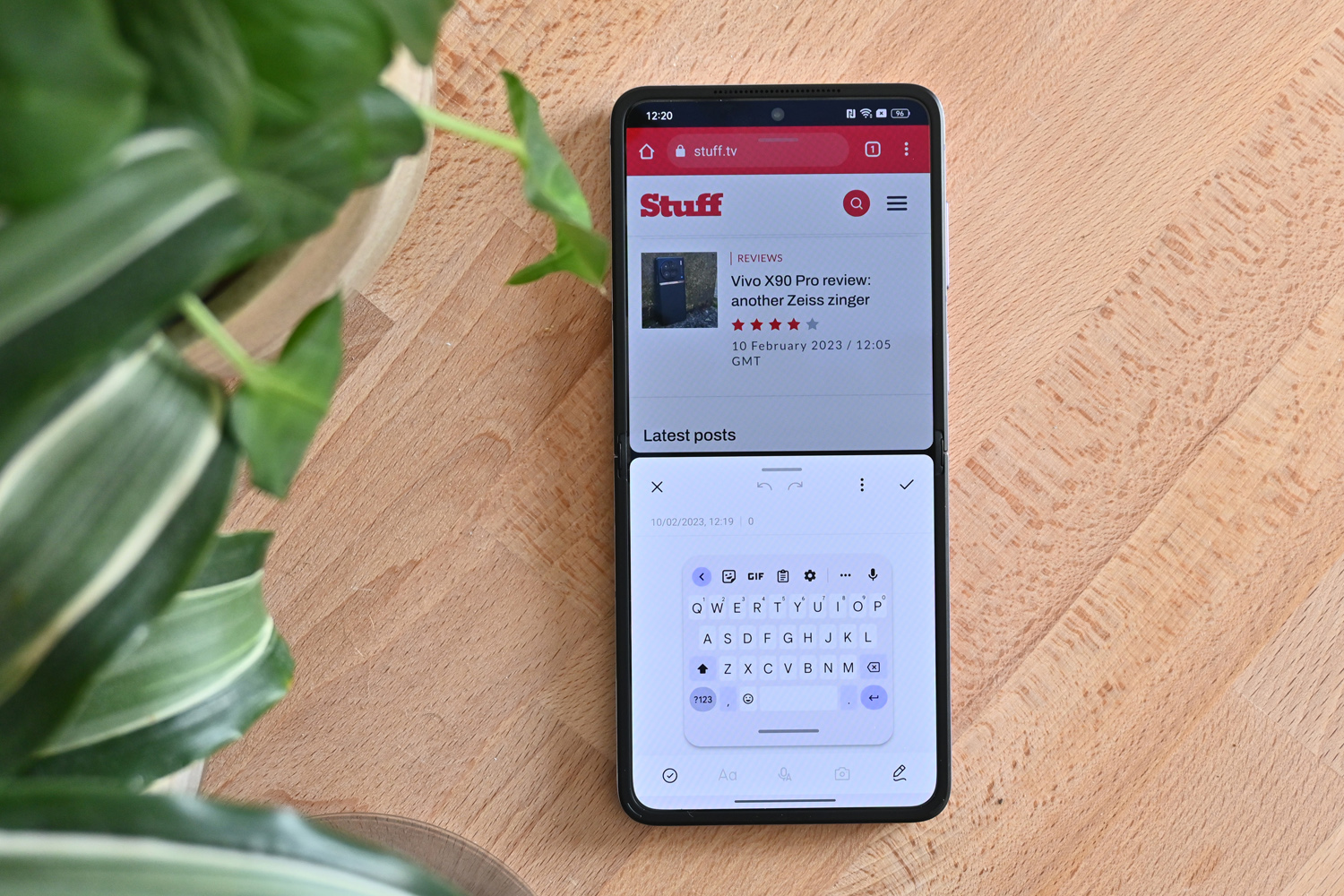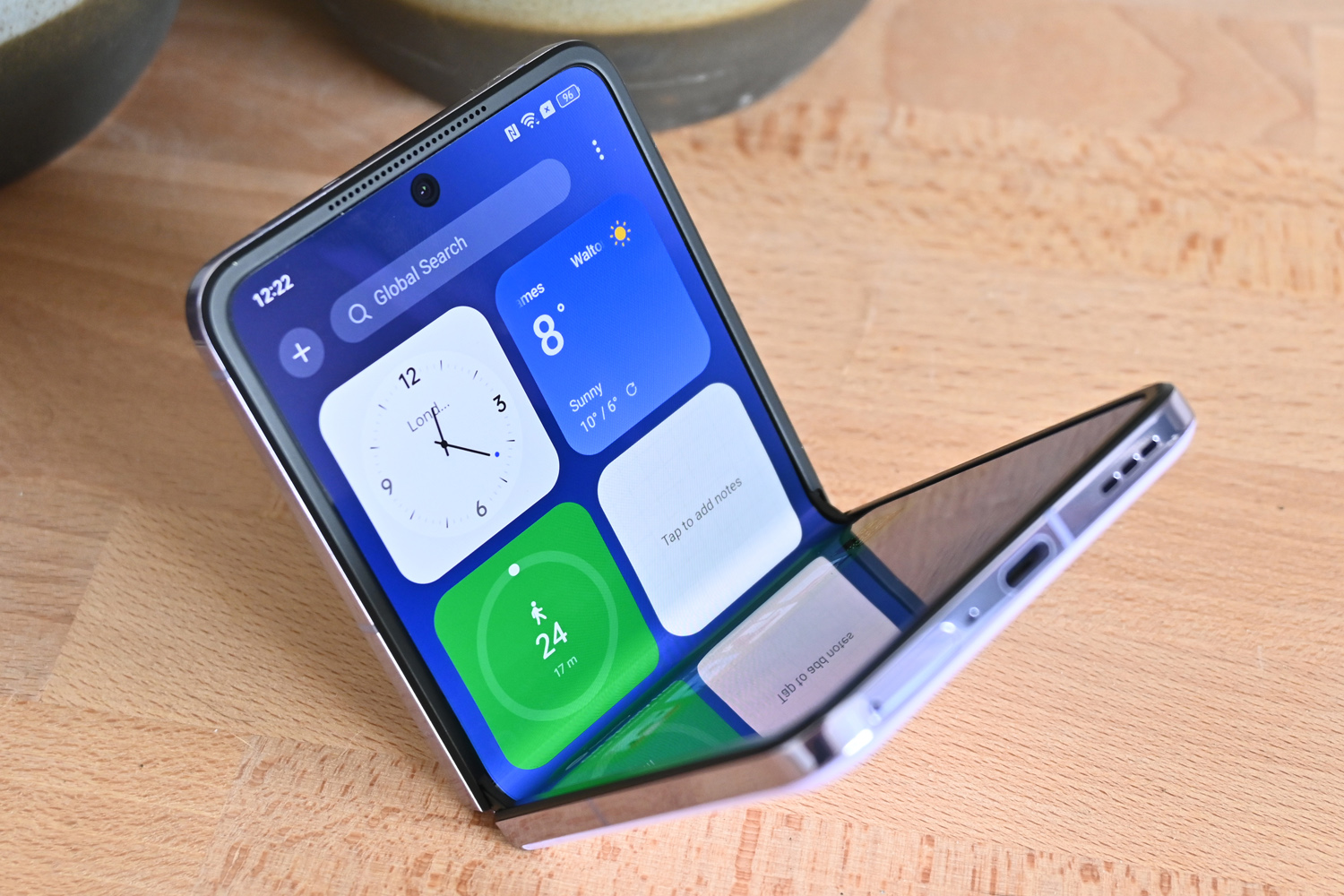 Oppo has lightly tweaked its usual ColorOS Android skin for the Find N2 Flip, adding a handful of exterior screen customisations including custom quick replies (you can't type full messages without opening the phone) and a handful of widgets. These let you check the weather forecast or your calendar appointments, set timers, make sound recordings, or check the battery life of any paired Oppo wireless headphones. You can also control the outer cameras from the exterior screen, and the camera app gains a split view for snapping at extreme angles without having to hug the ground or break out a stepladder.
Otherwise the UI is the same as Oppo's traditional smartphones, which are now essentially identical to OnePlus handsets including the OnePlus 11. Aside from the shelf full of own-brand widgets, accessed with a downwards swipe on any home screen, everything is largely in the same place as vanilla Android. There are a handful of pre-installed apps that mimic Google's own, but it's refreshingly free from third-party bloat out of the box.
Everything feels perfectly snappy and responsive, courtesy of a Dimensity 9000+ CPU and 8GB of RAM. This isn't MediaTek's latest and greatest silicon any more, but was cutting edge last year, and still comfortably outmuscles the current crop of mid-range chips. Performance is also on par with the Galaxy Z Flip 4 in synthetic tests, so you should have no concerns when it comes to daily driving.
Gaming performance is a little behind the Snapdragon-powered alternatives, though. It can't run Call of Duty Mobile at maximum frame rates and high detail settings, for example – you've got to pick one or the other. It'll still hit 60fps for the most part, but taking advantage of the high refresh rate screen won't always be a given, especially as developers create more demanding titles. Simpler games play just fine, though.
UK handsets have 256GB of on-board storage, and there's no microSD card support for adding more later.
Battery life: flippin' fantastic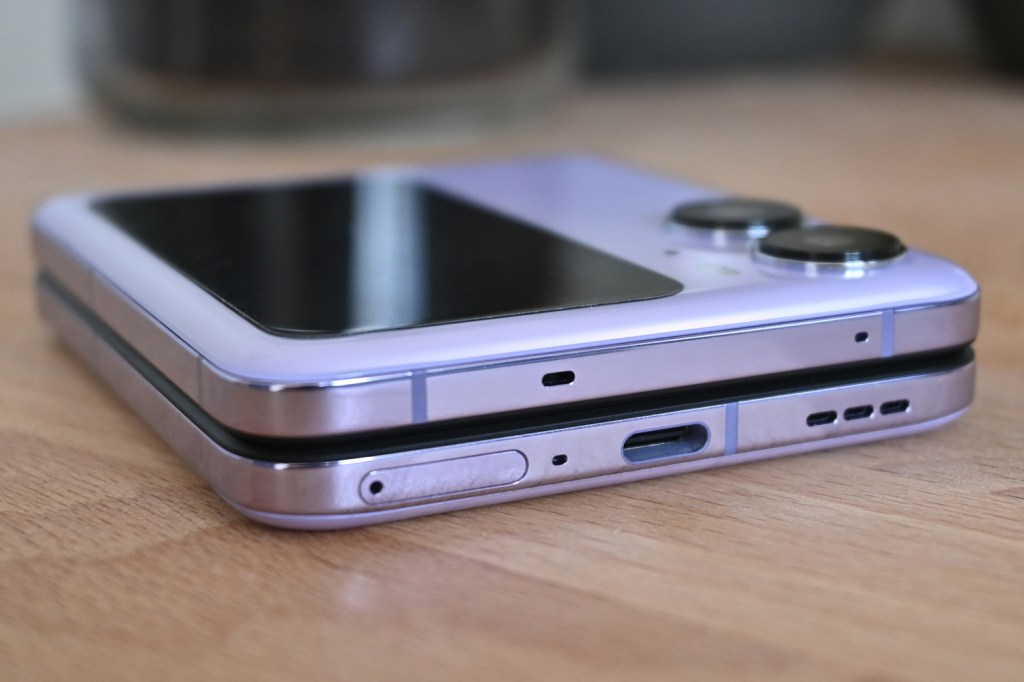 At 4300mAh, the Find N2 Flip has a larger battery than any other flip-style foldable – and even outmuscles mainstream models like the Samsung Galaxy S23. Combined with the fairly energy efficient CPU, and the fact you only need to wake a 3in screen when checking notifications, and you should be able to wrangle up to a day and a half of juice between trips to a plug socket.
Actually put that processor to heavy use and you could be looking at a lot less. We managed to drain it with a mix of gaming, video playback, social scrolling and camera use throughout the day, needing to use the power saving mode to see us through to bedtime. But we still have to give it the edge over other flip phones, which make do with even smaller capacities. If you need more power, a traditional smartphone is still the way to go.
At least you don't have to wait around very long once it is time to plug in. The Find N2 Flip supports 44W wired charging, which no other flip foldable can match. It's good for a 50% top-up in just over twenty minutes, and needs about an hour to go from empty to full using the bundled power brick.
The only thing missing is wireless charging. While hardly a dealbreaker, it's a convenience you will find on the Galaxy Z Flip 4.
Cameras: Two to tango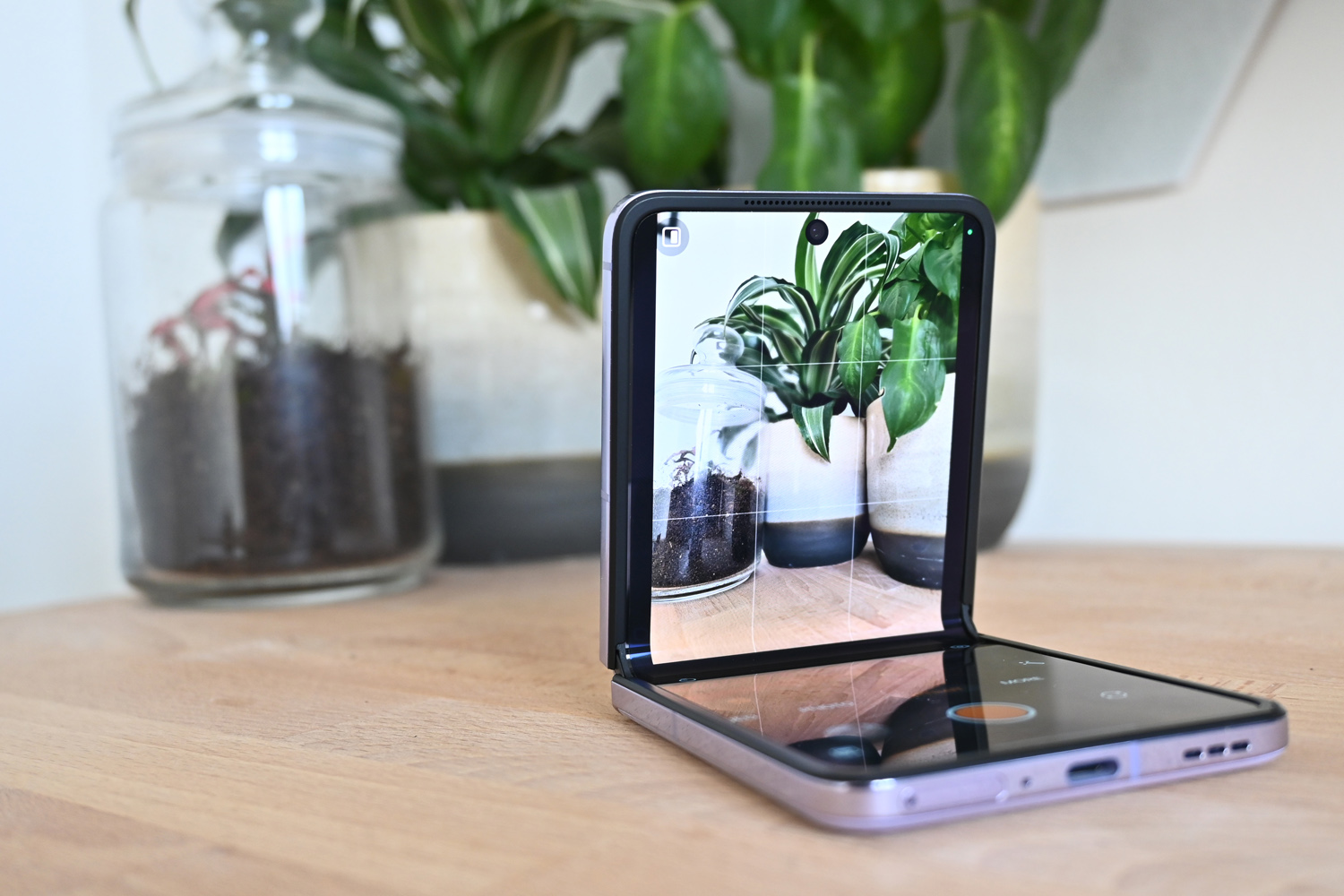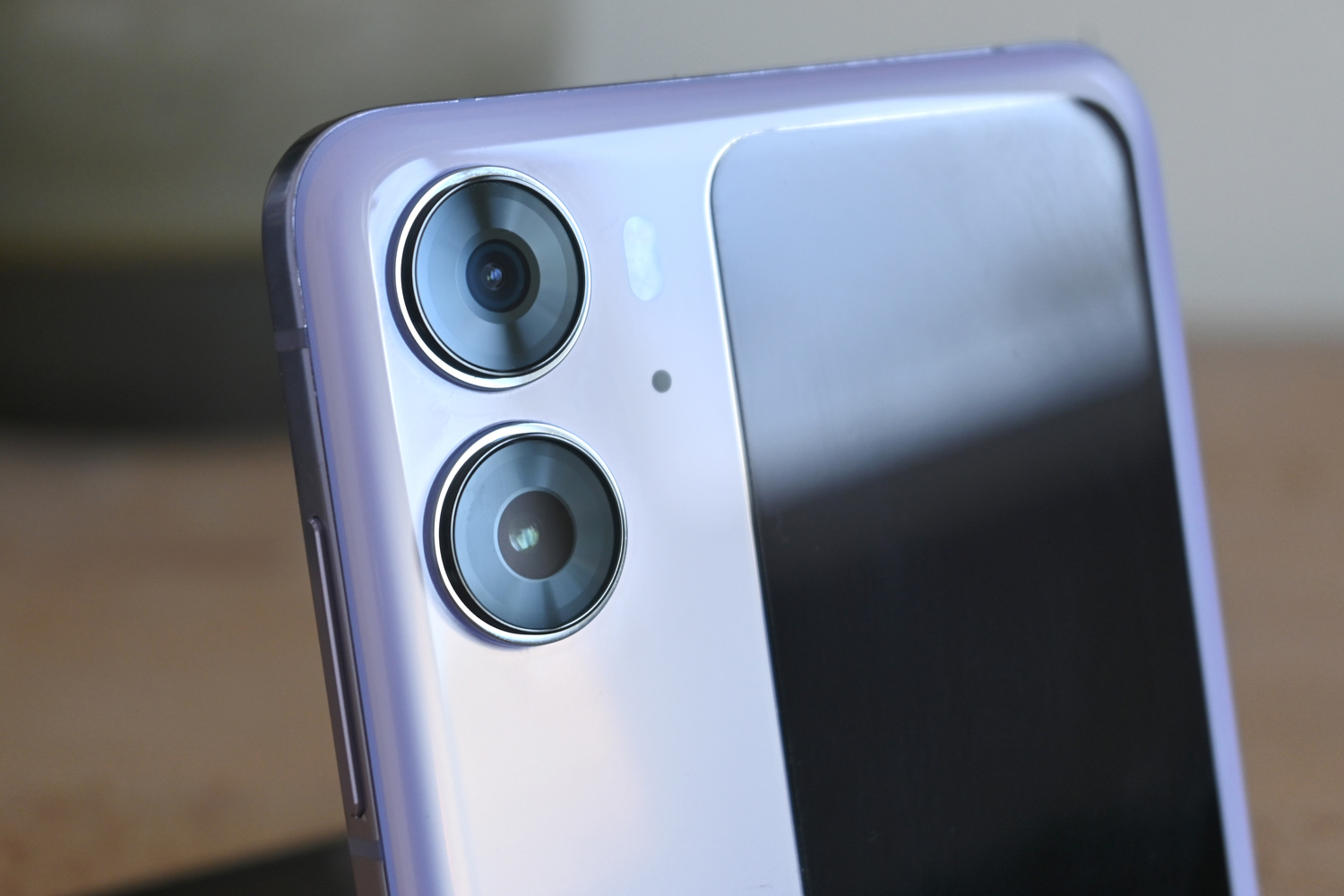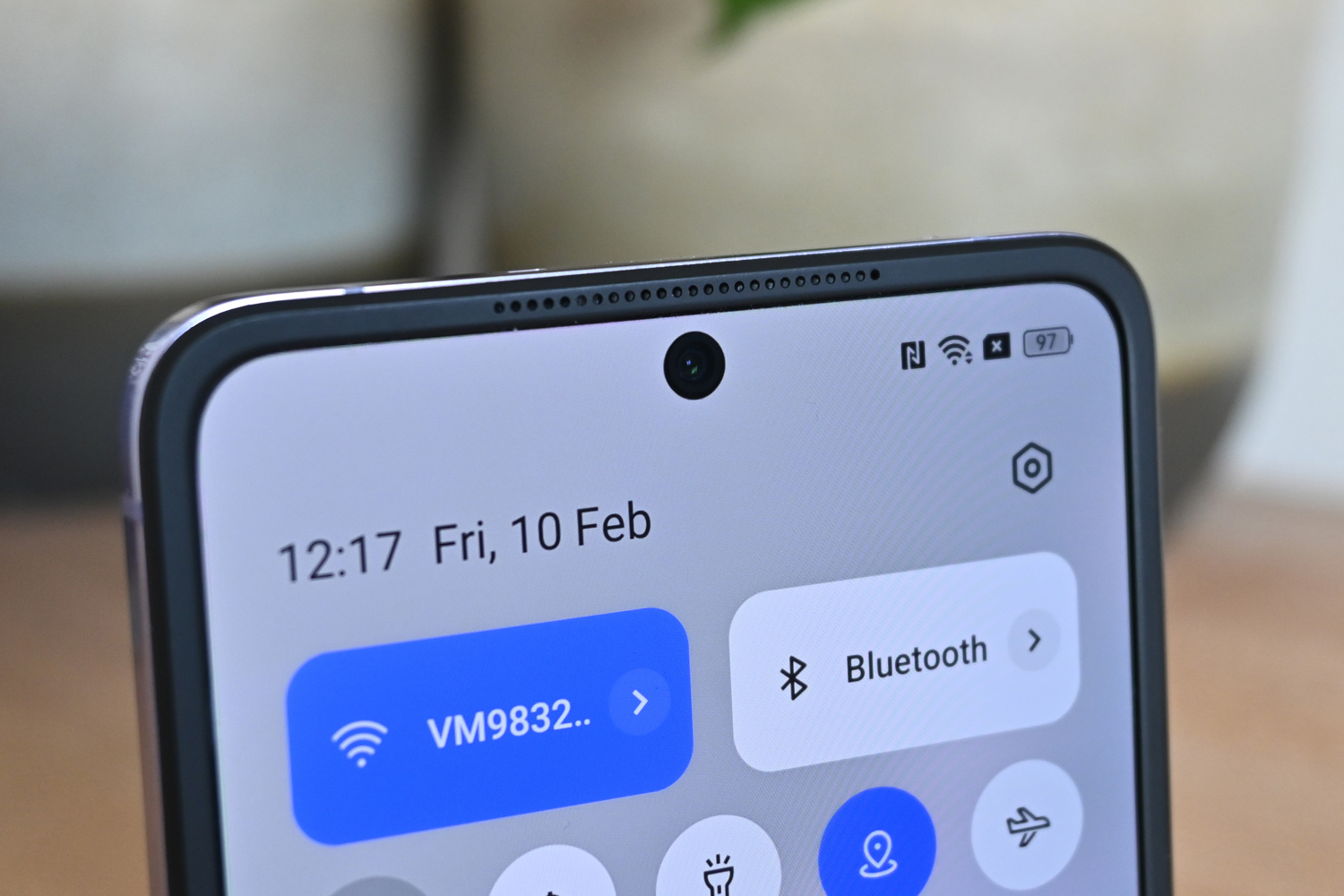 They share equal billing on the front of the phone, but only the first of the Find N2 Flip's exterior cameras is a headline act. It has a large 50MP sensor and phase-detect autofocus, while the ultrawide makes do with a much smaller 8MP unit. That said, they do both use Oppo's custom Marisilicon X image processor, which worked to great effect on last year's Find X5 Pro, and have access to a handful of Hasselblad-developed colour filters.
You don't get any kind of telephoto lens here, but that's the case with every flip-style foldable to date. It instead makes do with a 2x digital zoom toggle in the camera app, and you can pinch to raise that figure to 20x if you like, but detail quickly drops (and image noise jumps up) when you do.
Stick to 1x zoom and the main sensor delivers clean and crisp pics in good light, as any decent high-end phone in 2023 should do. Colours are well-judged and pleasantly punchy, without stepping too far from reality, there's a nice amount of dynamic range on display. It doesn't overdo it with the sharpening algorithms, either, but HDR could be little more nuanced.
The ultrawide is a noticeable step down on the detail front, even in bright conditions, and can't reign in highlights quite as well as the main sensor, but colour and contrast are otherwise a very close match.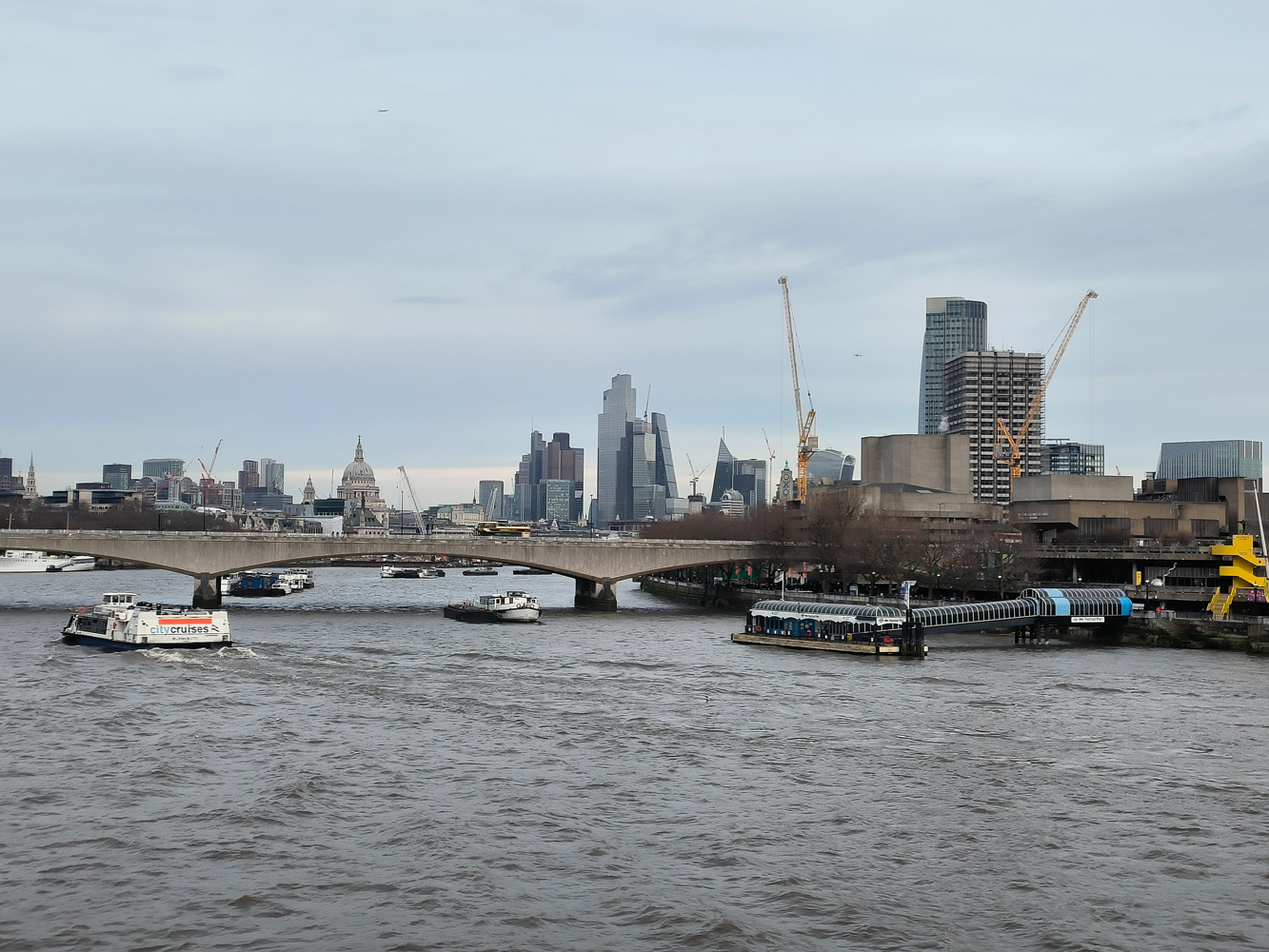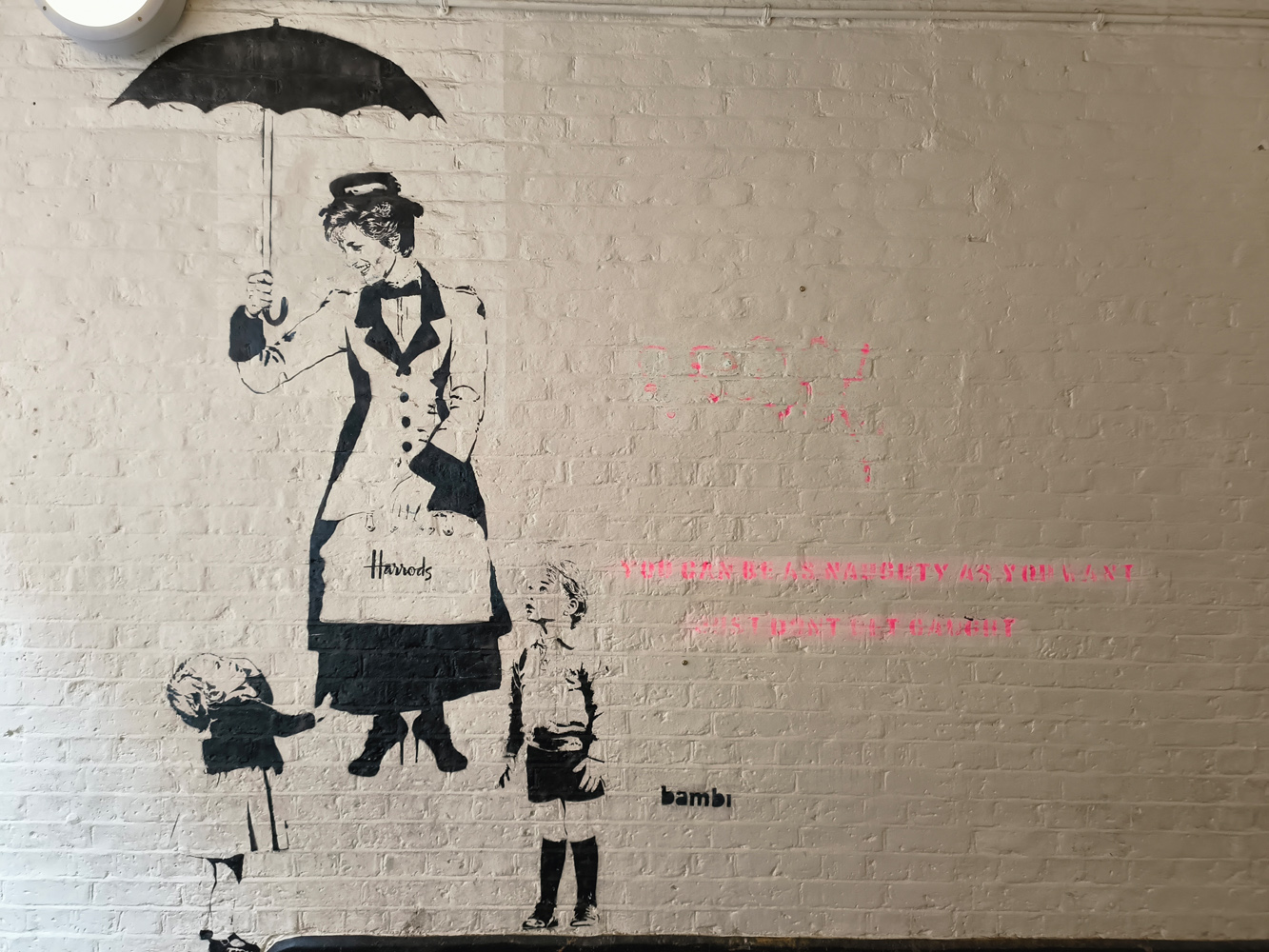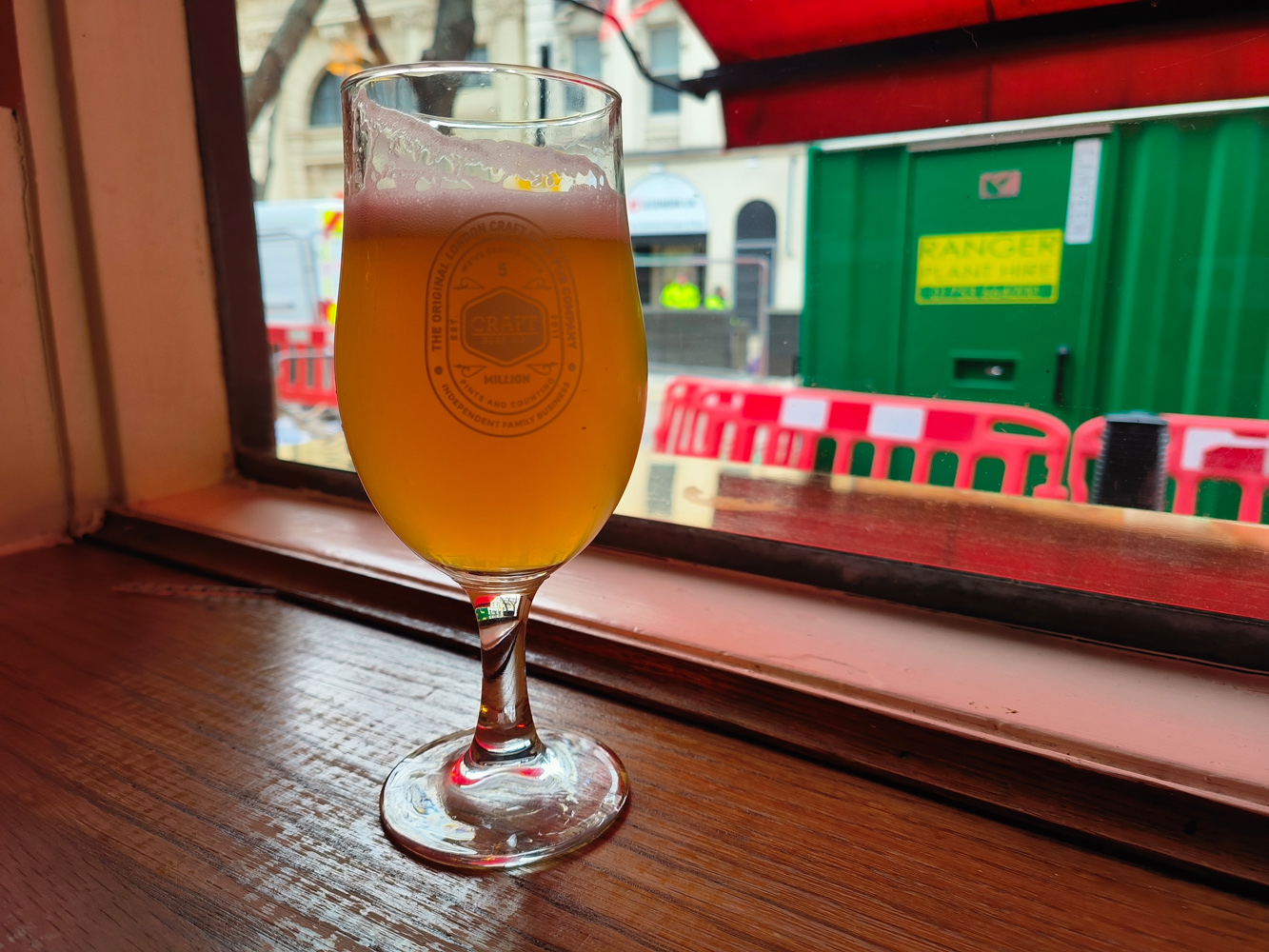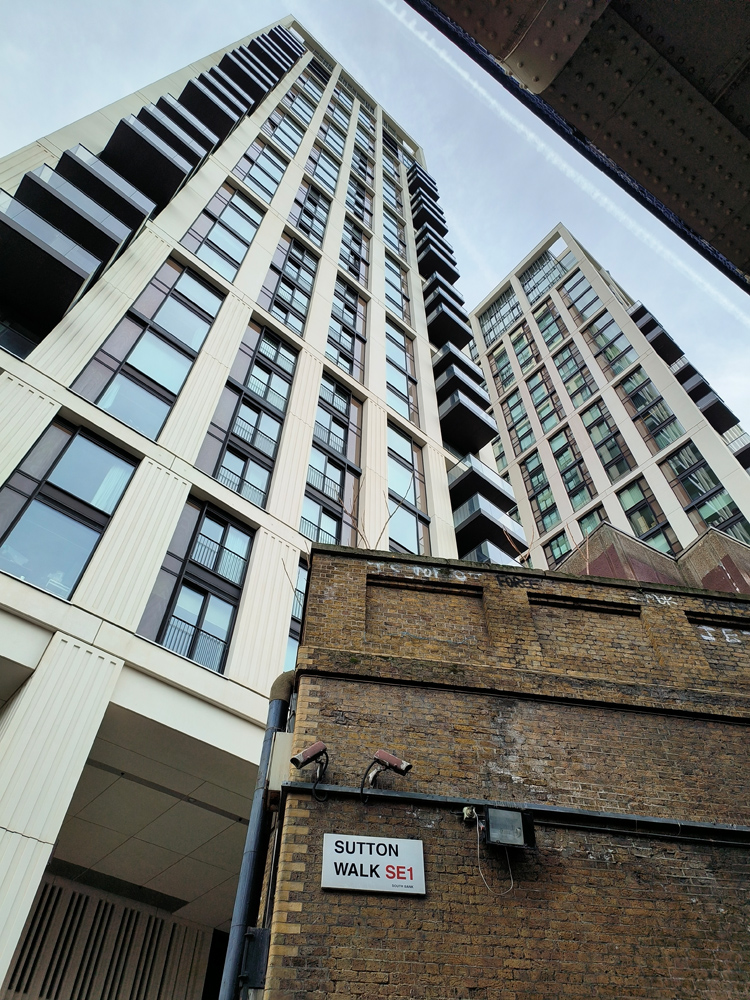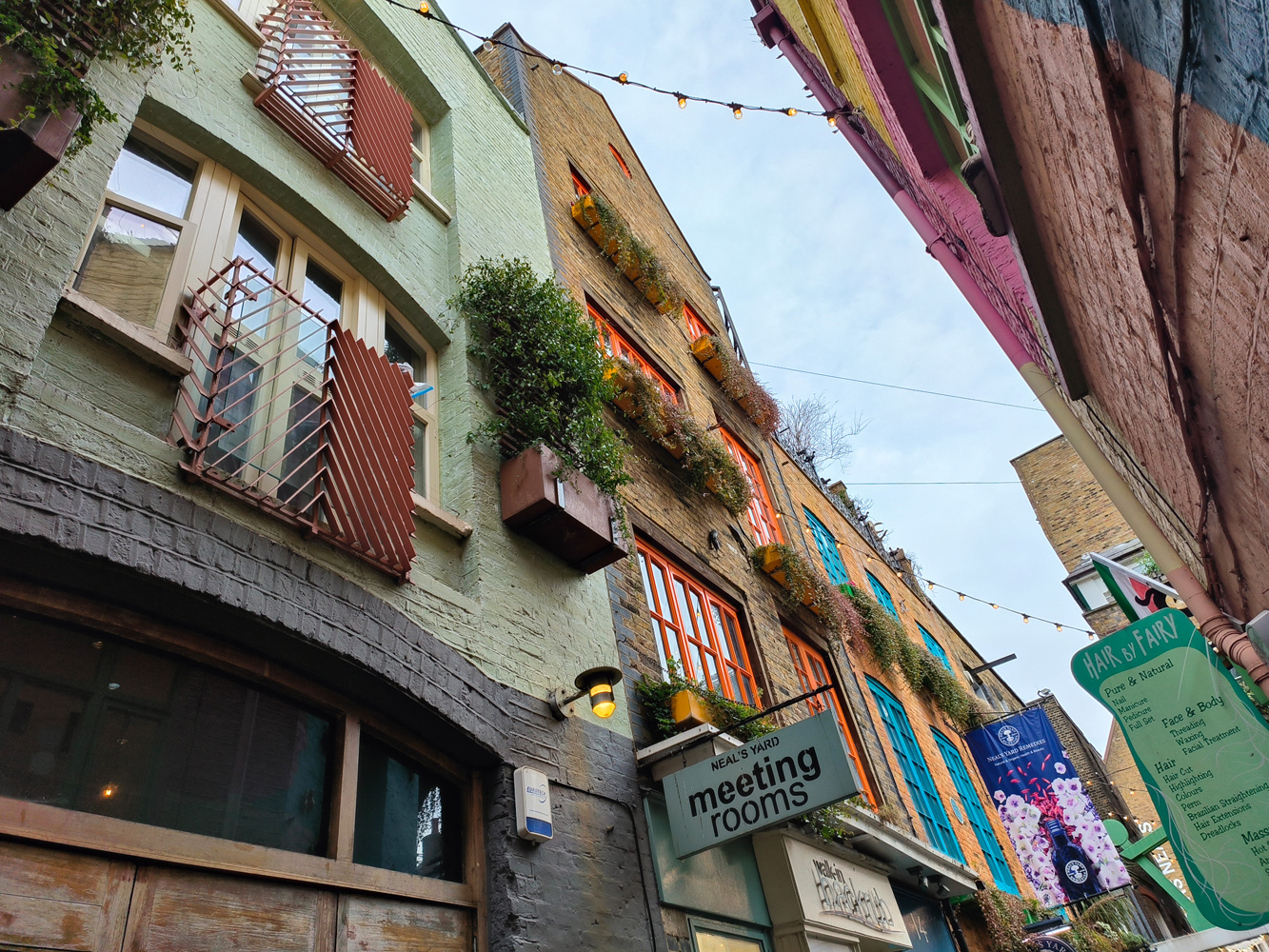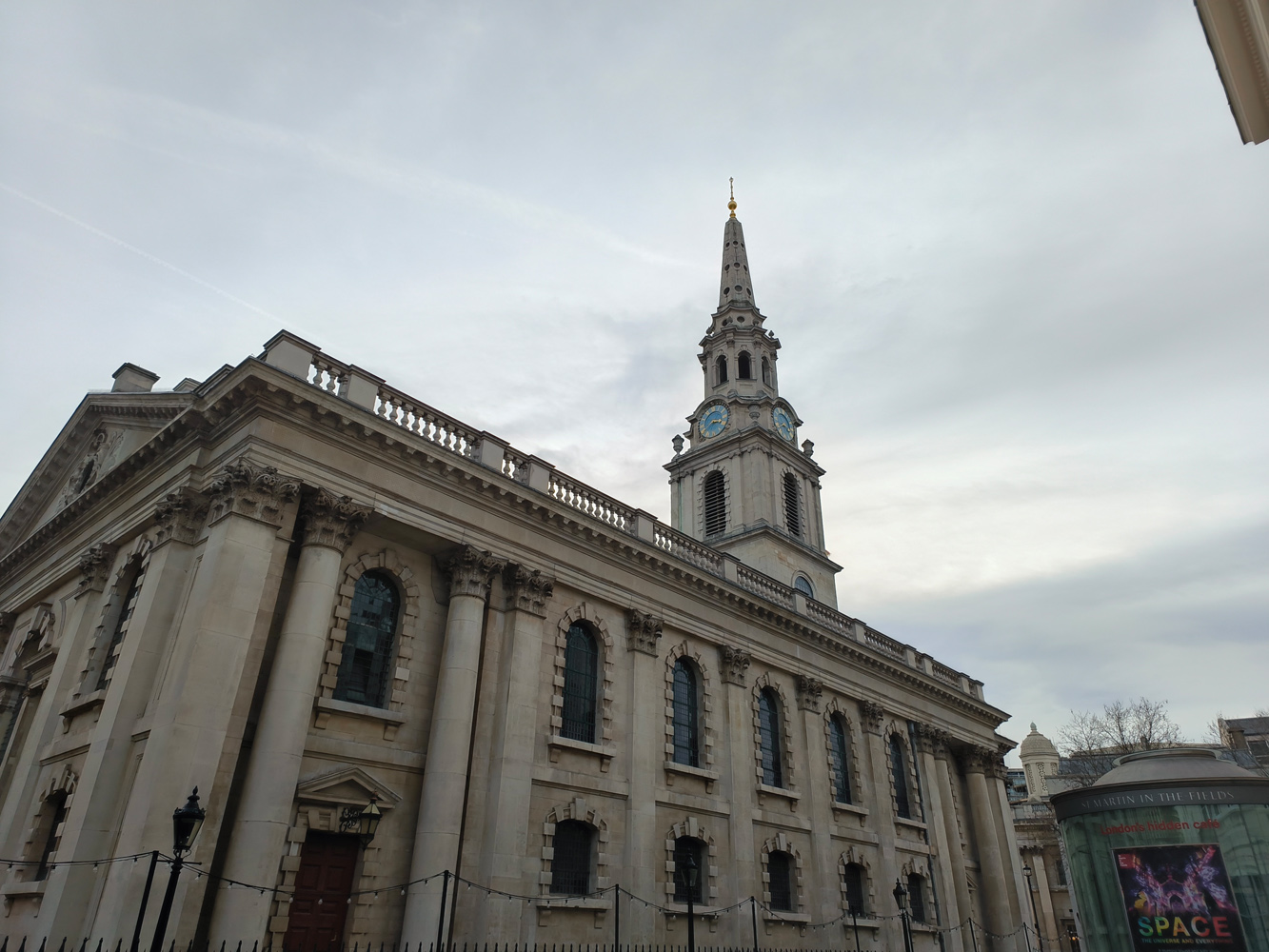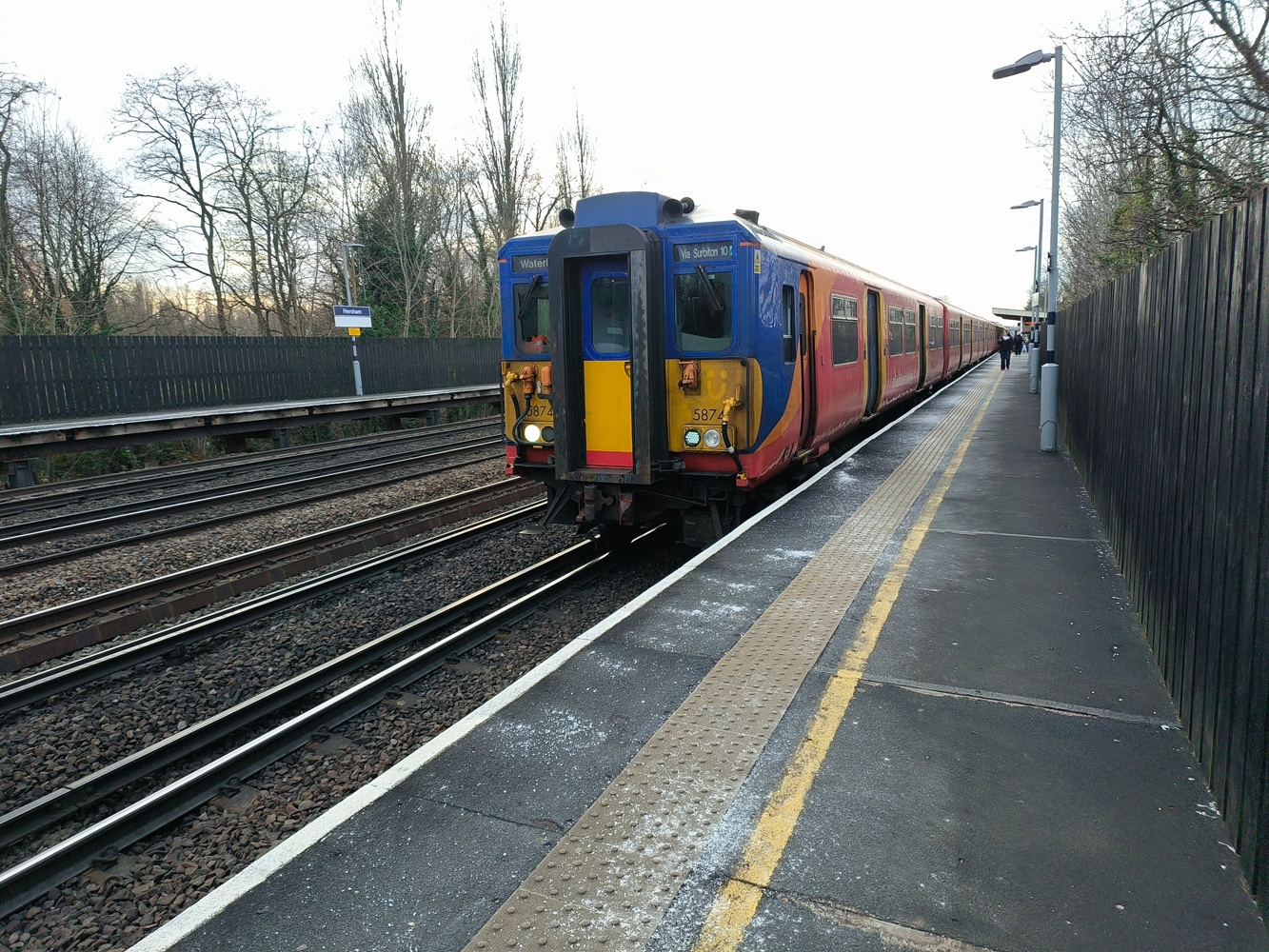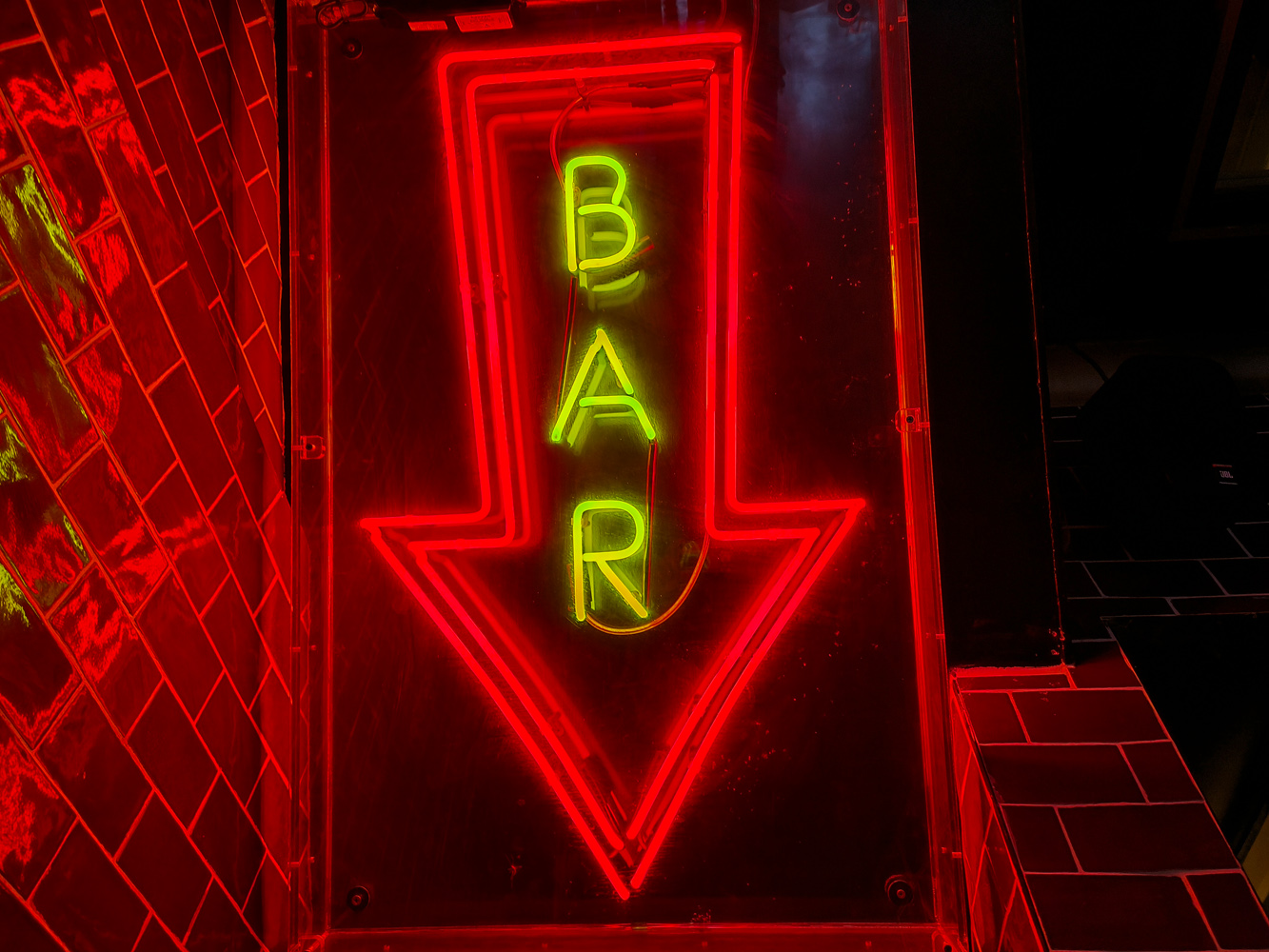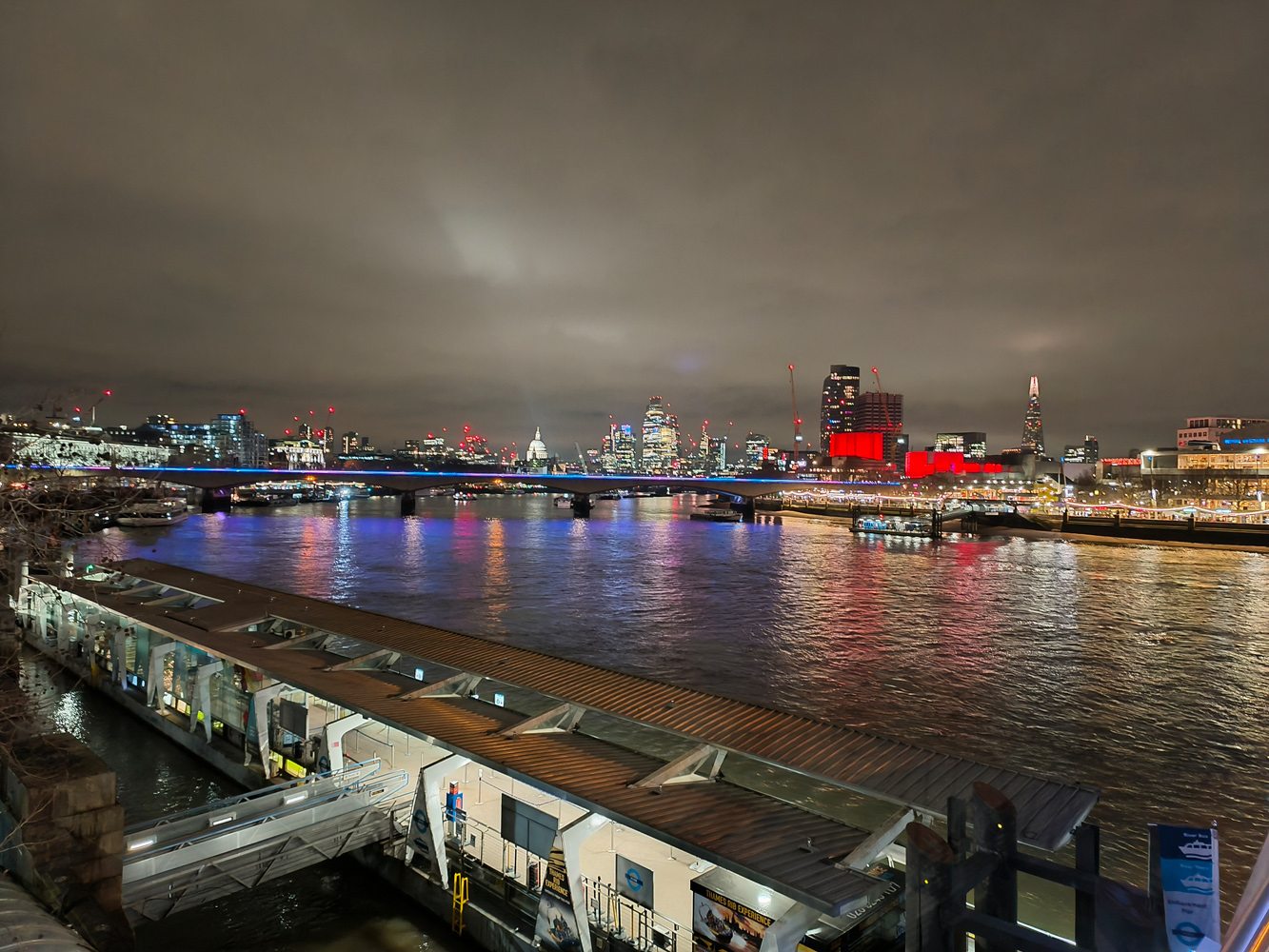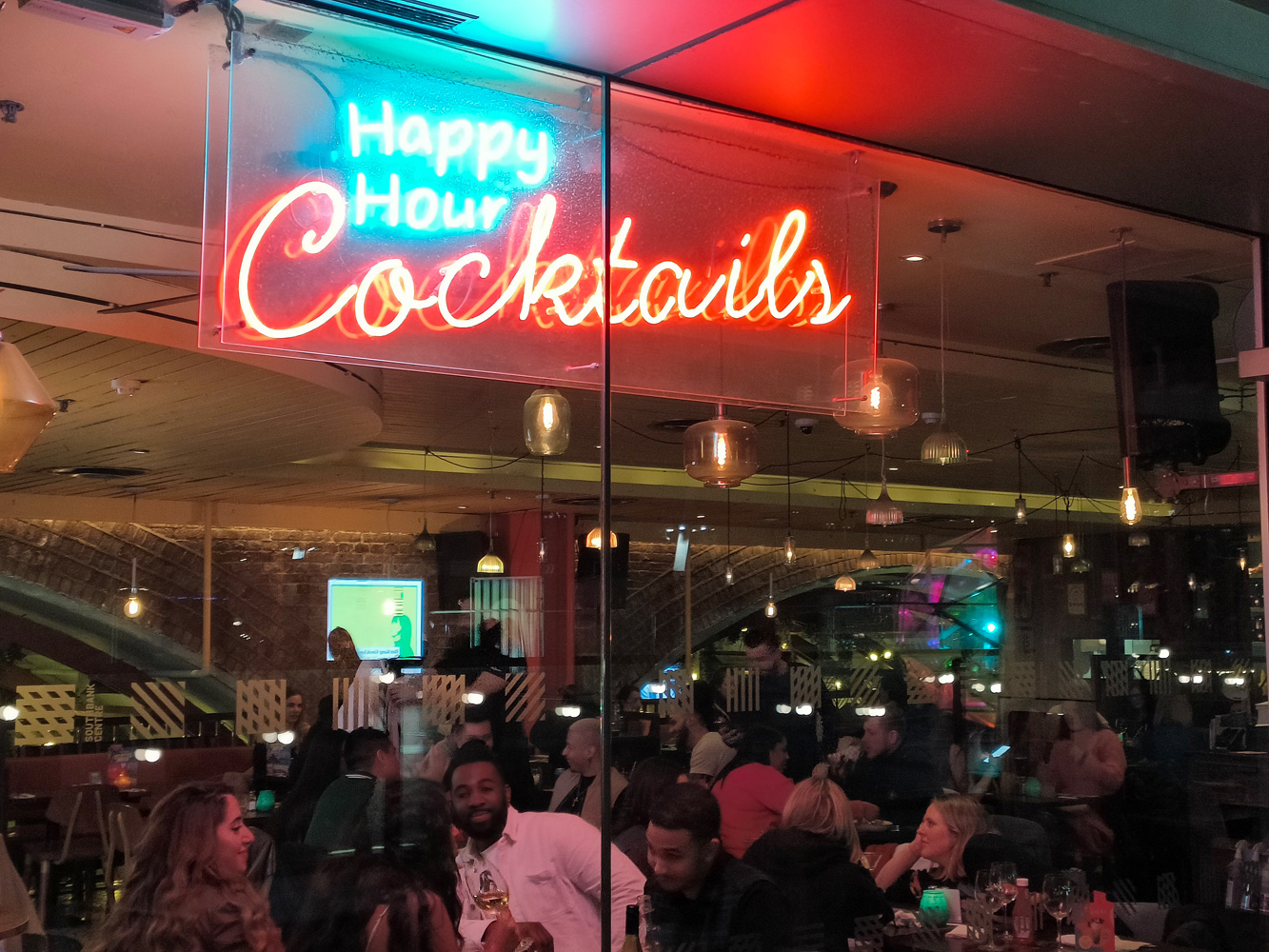 Night mode kicks in automatically in low light, needing a little longer to expose each shot but managing to preserve plenty of detail without also adding a lot of image noise. Colours are faithfully reproduced, too. It's not able to compete with the best from Google, Apple or Samsung, but you'll still be happy to post your pics on social media. The ultrawide doesn't hold up nearly as well here, so is best used sparingly.
The internal selfie camera has a fairly high 32MP pixel count and built-in autofocus, but still makes sense to reserve mainly for video calls.
Oppo Find N2 Flip verdict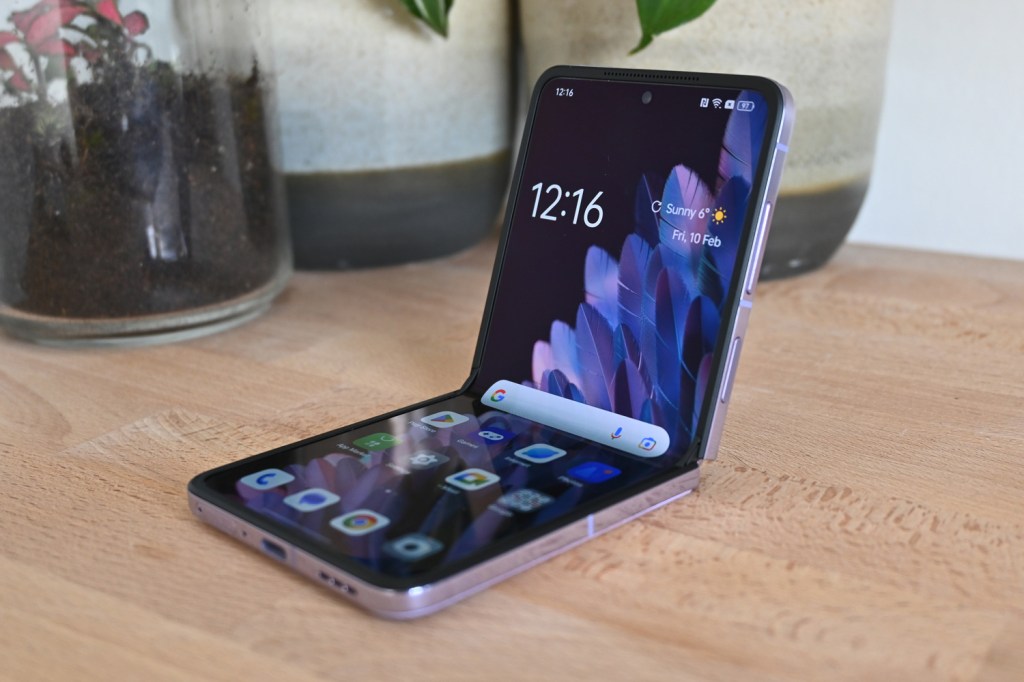 In almost every respect, the Find N2 Flip is one of the nicest flip-style foldables doing the rounds right now. It looks gorgeous, takes a decent photo, and has a very long-lasting battery for the class. The sizeable outer screen is a real boon, and the lack of visible crease makes the inner one quite the peach too.
Does it do enough to topple the Galaxy Z Flip 4? It's a very close-run thing. At £850, the Oppo is a healthy amount cheaper than the Samsung – but that phone packs in wireless charging, a mature software suite and a more balanced pair of cameras. If you've got a bunch of other Samsung gear, the Z Flip 4 might get the nod, but in many other respects, we prefer the Find N2 Flip.
Stuff Says…
A wonderfully slick flip phone that delivers on design, packs a sizeable outer screen and has a long-lasting battery. The keen pricing only makes it more desirable.
Good Stuff
Streamlined styling with no visible gap
Excellent battery life for a compact handset
Very capable main camera
Bad Stuff
Ultrawide camera merely OK
No wireless charging
Oppo Find N2 Flip technical specifications
Screen
6.8in, 2520×1080 foldable AMOLED w/ 120Hz, HDR10+ (inner)
3.26in, 720×382 AMOLED (outer)
CPU
Mediatek Dimensity 9000+ octa-core
Memory
8/12/16GB
Cameras
50MP, f/1.8 w/ PDAF + 8MP, f/2.2 ultrawide rear
32MP, f/2.4 front
Storage
256/512GB
Operating system
Android 13 w/ ColorOS 13
Battery
4300mAh w/ 44W wired charging
Dimensions
86x75x16mm (folded) 166x75x7.5mm (unfolded)
191g