Samsung Galaxy A53 5G review: slow close
Great features held hostage by lag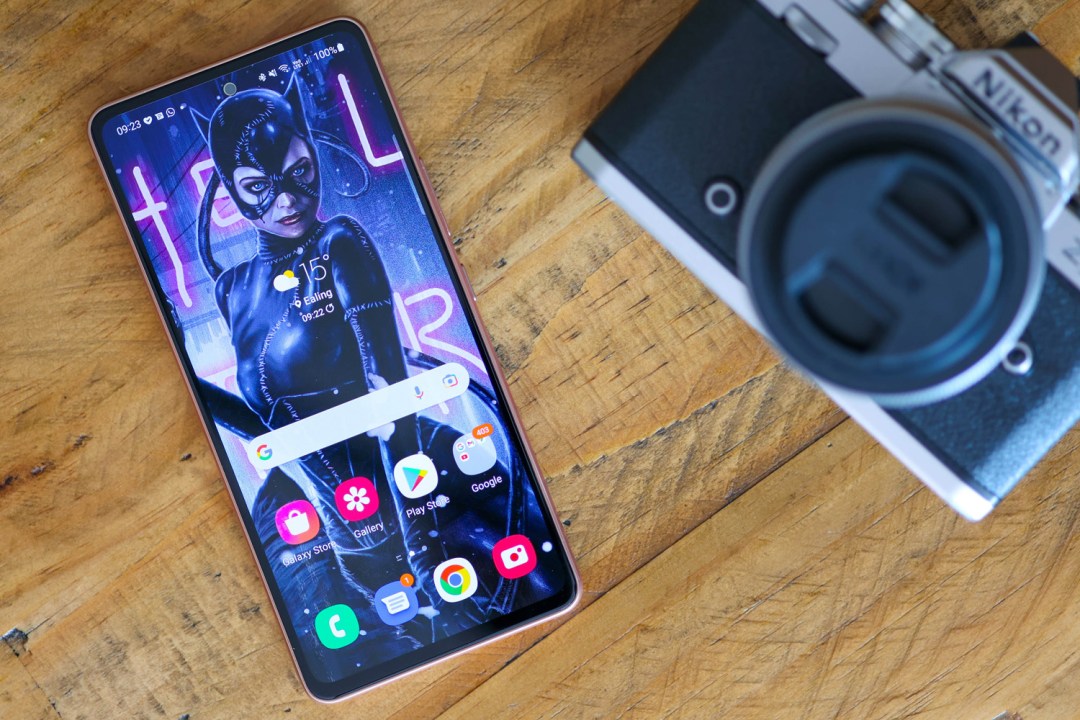 The Samsung Galaxy A53 5G's design is eye-grabbing, it distils loads of Galaxy S22 experiences into a £400 package, and the phone's AMOLED screen is beautiful. So why, after a week of using it, are we pulling our hair out in frustration? It's down to our need for speed, and the A53 5G's reluctance to oblige.
If you don't speak the language of Samsung, its S series is high-end and its A series is midrange. Samsung phones tend to be pricier than their equivalent Realme, Redmi and Poco phones, but even with this 'Samsung surcharge', the Galaxy A53 5G still seems to deliver great value on paper. Take its 64MP main snapper: it matches a high-resolution with optical image stabilisation (OIS) – something you don't usually see at its price.
Frustratingly though, the weak link in the A53 5G's chain is the Exynos 1280 chipset, and almost every highlight falls victim to its lack of power.
Samsung Galaxy A53 5G design: Moulded to perfection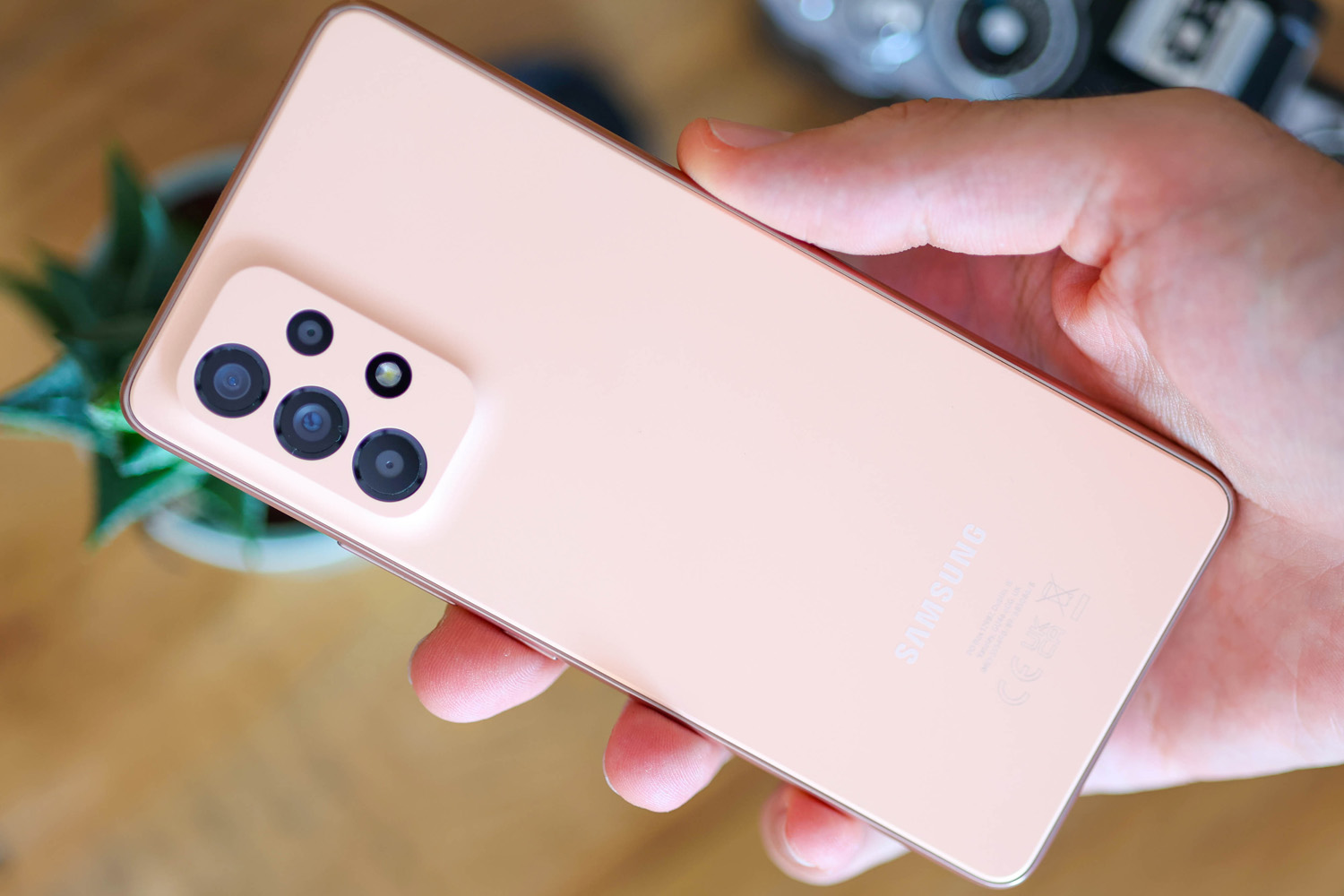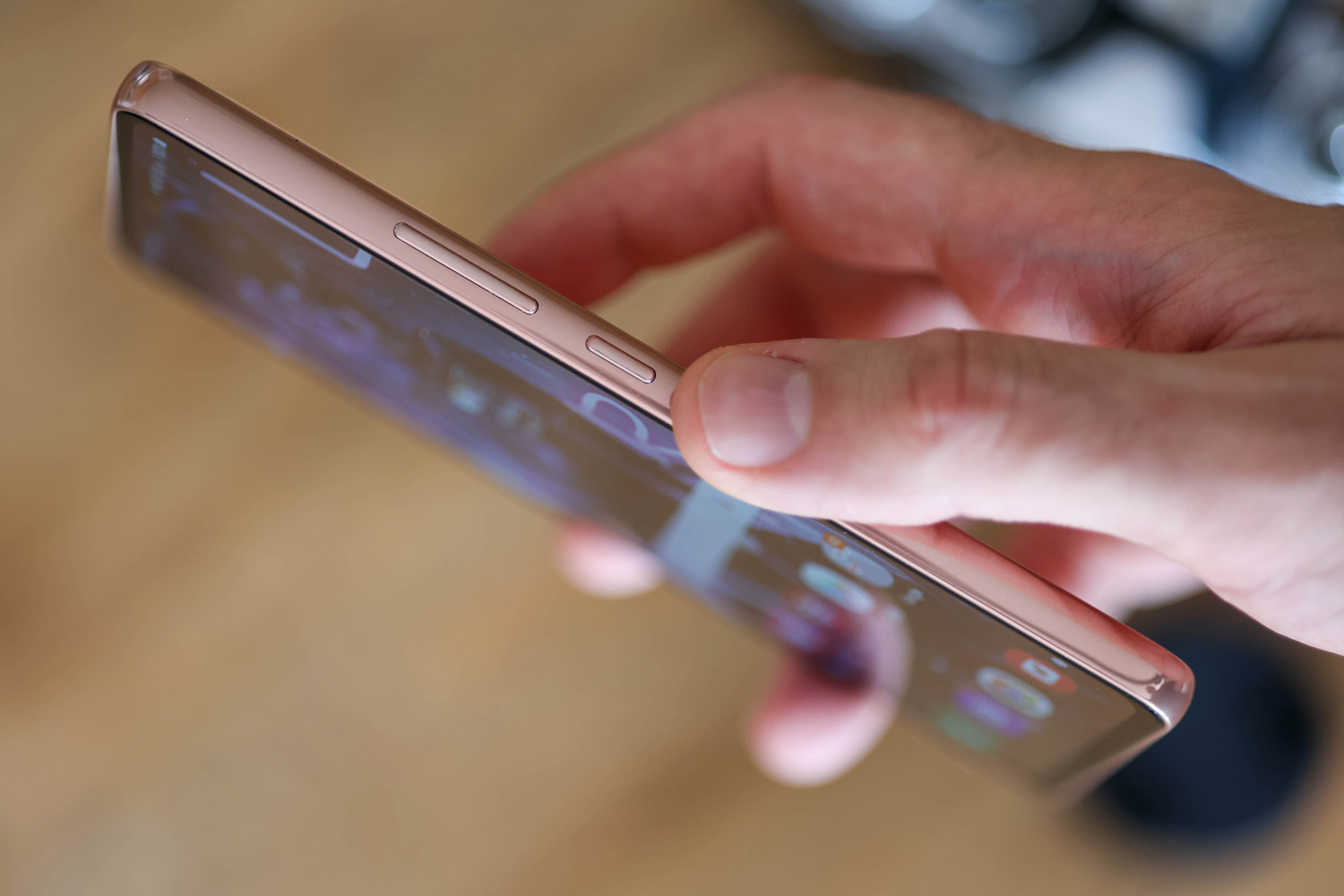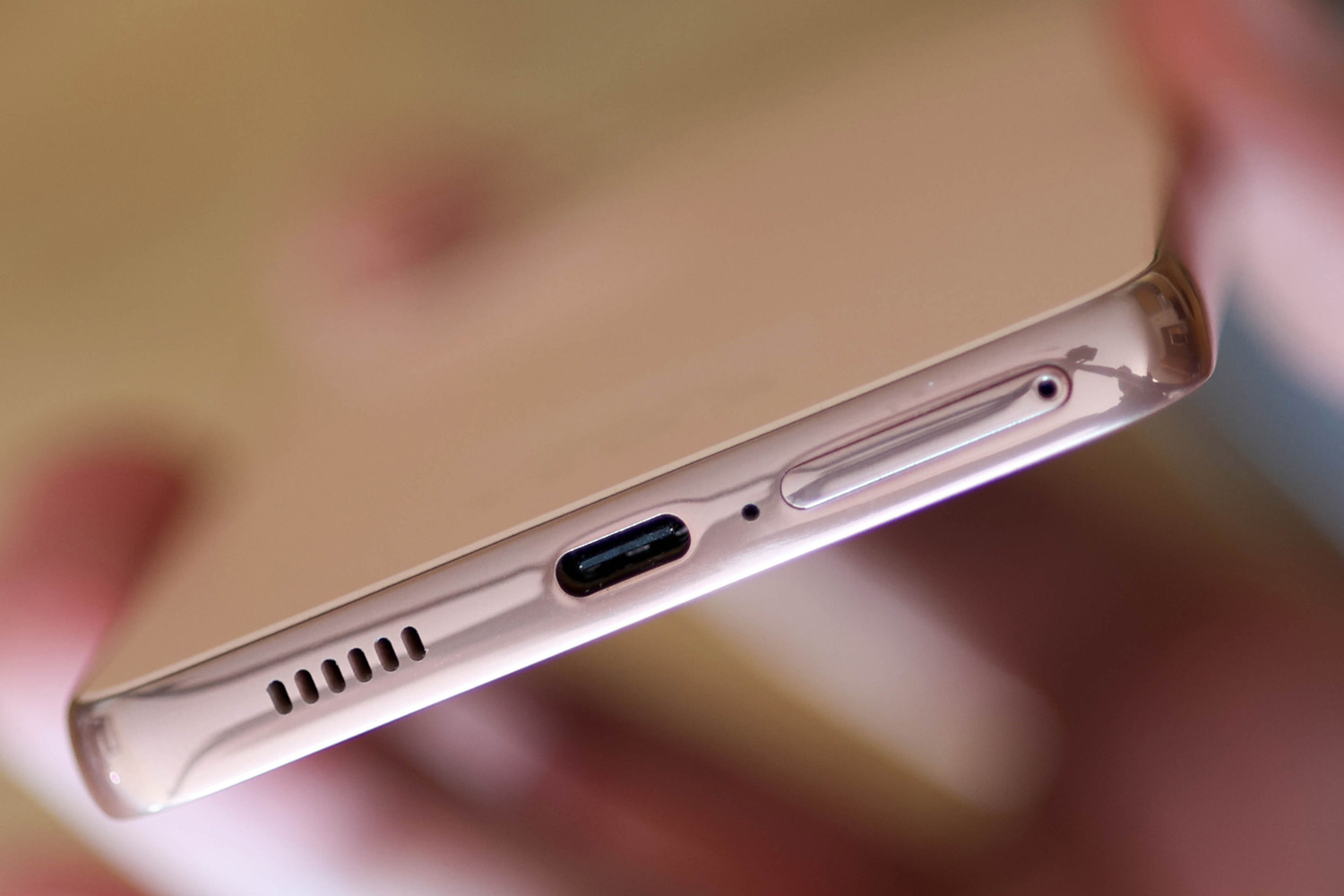 There are some real highlights when using the A53 5G, and the first is its appearance. Yes, this is a plastic phone that costs the same as many glass- and metal-backed rivals, but it still looks standout. Given its materials, the phone's relatively lightweight at 189g – heavier than an iPhone 13, but lighter than an iPhone 13 Pro.
The moulded plastic back echoes Oppo's Find X3 Pro and Find X5 Pro design, with its curve that rises elegantly to form the camera bump. The phone's confident matte finish and colour-matched materials look great, from the satin back panel to the polished frame.
We tested the blush Awesome Peach colour, and you can also pick the A53 5G up in Awesome Black, Blue and White. Each showcases good looks, with the black option, unsurprisingly being the most refined of the bunch. Buttons are all on the right side, and at the base is a USB-C port and SIM slot, which either takes two SIM cards or one SIM and one microSD card.
IP67 water resistance helps the A53 5G stand out at its price when it comes to durability. However, there's no case in the box – which you get on many competing phones, including the OnePlus Nord 2. There's also no wired headphone jack either, so you'll have to use wireless cans or a USB-C adapter.
Samsung Galaxy A53 5G screen and speakers: The best bit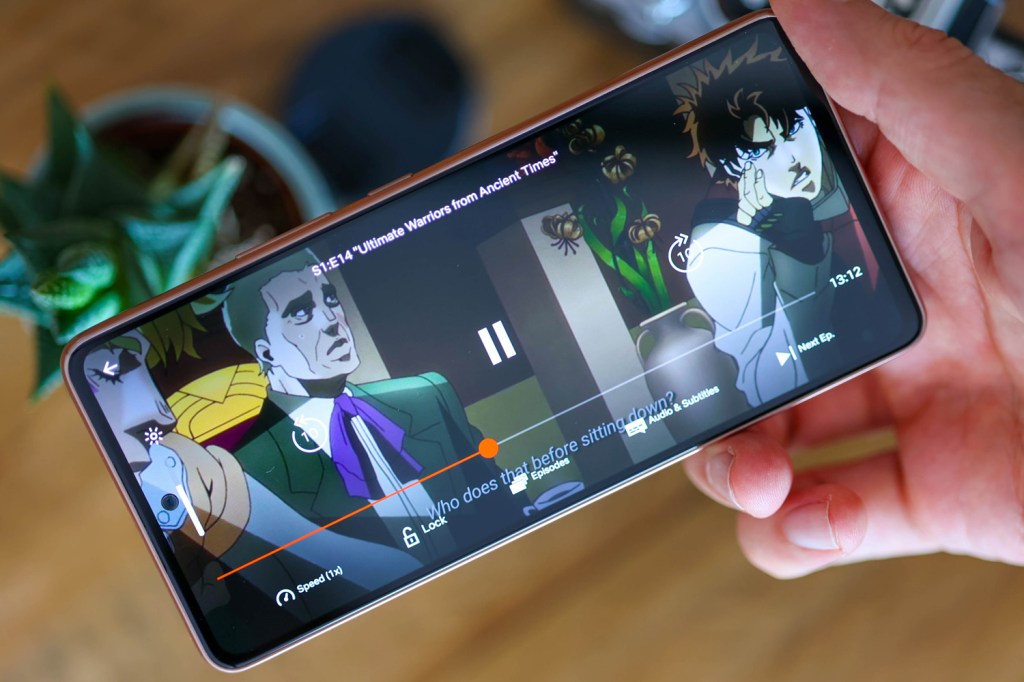 Samsung's known for its screens and the A53 5G's Super AMOLED panel doesn't disappoint. At 6.5in, despite being smaller than phones like the Poco X4 Pro 5G, this is still a big-screened phone, out-sizing the the 6.1in iPhone 13 and dwarfing the 5.4in iPhone 13 Mini.
With a 20:9 aspect ratio, the Galaxy A53 5G is well-suited to content consumption, especially widescreen movies, and its Full HD Super AMOLED panel makes videos look fantastic. Colours are rich, details are sharp enough, and there's healthy contrast, with deep blacks and brightness climbing to 800 nits. It's paired with a set of punchy stereo speakers (for a phone), one at the bottom of the phone and the other in the earpiece.
If you're after an on-the-go streaming device, the A53 5G definitely fits the bill once you've dropped in a 5G-ready SIM card. That said, you can now get great AMOLED screens and stereo speakers at a much lower price in the Redmi Note 10 Pro for a 4G option, and the Note 11 Pro for a 5G option.
Samsung Galaxy A53 5G performance: Waiting game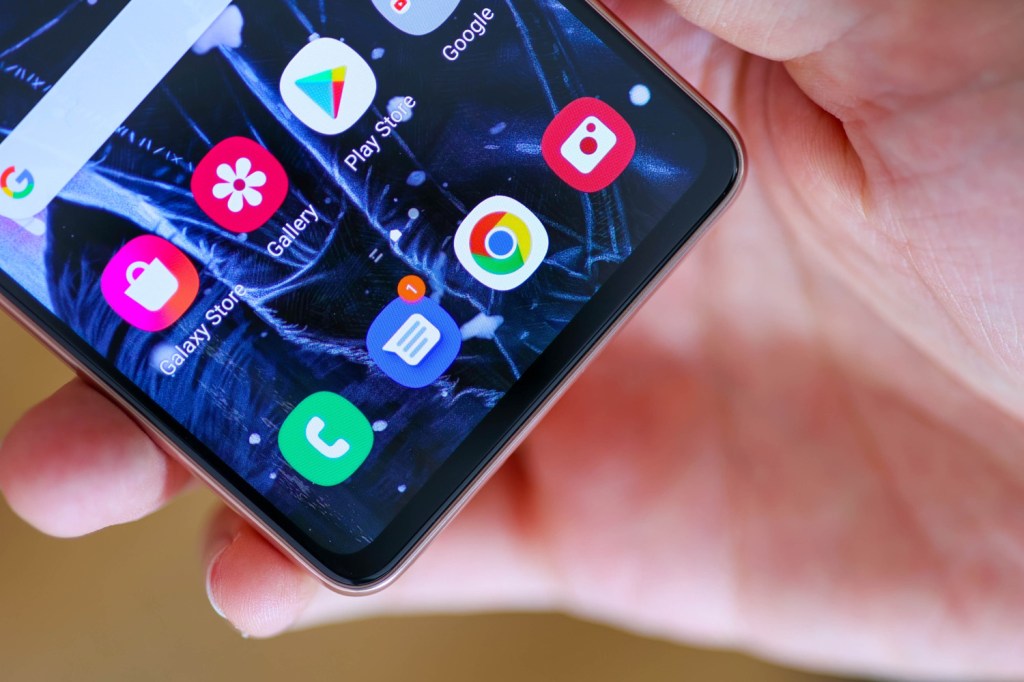 The Samsung Galaxy A53 5G has ample graphics power on paper, and doesn't do too badly in benchmarks. 3D Mark's Wild Life test scored at 2,253, which is significantly higher than cheaper phones like the Poco X4 Pro and Realme 9. When running games, the Galaxy A53 5G also does a great job with fewer dropped frames than we expected given how slow day-to-day use feels. We really enjoyed a few bouts of Injustice 2 and even tougher-to-run titles like Genshin Impact.
Real life with an A53 5G, however, can be like trudging through digital tar at times. It's every day tasks that result in most slowdown – not gaming, which is surprising. Even the phone's navigation gestures are slow to be recognised, so when you swipe in at the edge of a screen to go back, the swipe interacts with the app before navigating back a second later. This is really strange and unpolished for a Samsung phone. The delay also results in more frequent mistyping than on other handsets.
Keeping everything ticking over (just about) is an Exynos 1280 5nm chipset, and the phone runs with Android 12, with Samsung's One UI 4.1 over the top.
The under-display fingerprint scanner performance is also fine for the A53's price-range, unlocking the phone relatively quickly and rarely failing to read our digits. That said, once unlocked, even a task as simple as searching for an app could leave the phone hanging for a couple of seconds.
Samsung Galaxy A53 5G battery: Good enough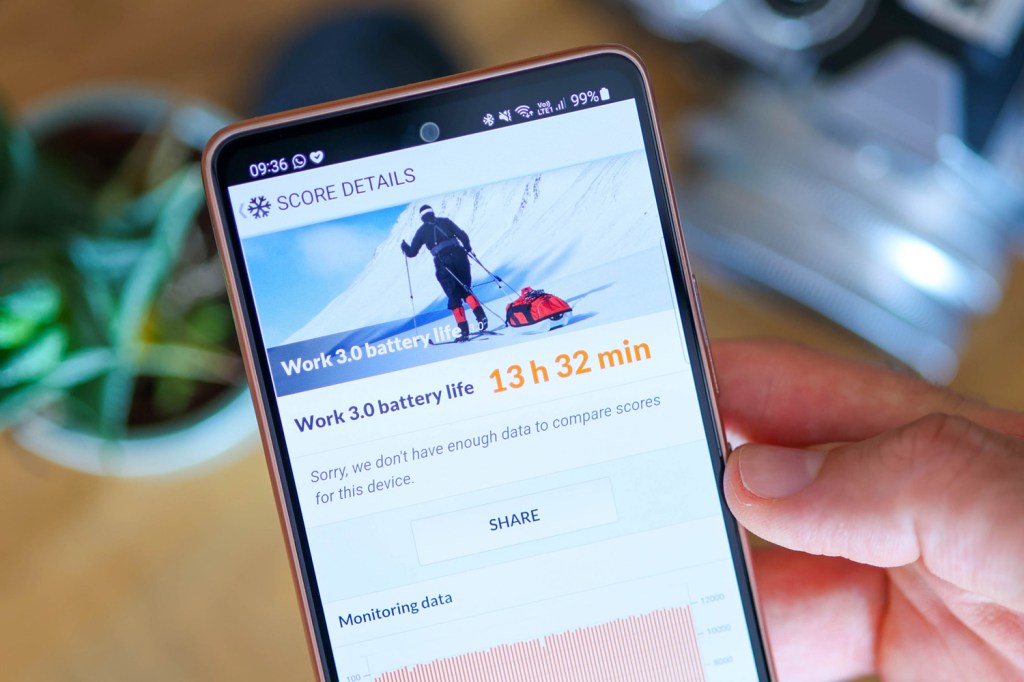 The Galaxy A53 5G's 5000mAh battery does a decent job of getting the phone through a full day. It depletes by about 80 per cent after 13.5 hours of screen-on time, which is respectable but not class-leading at its capacity and price.
Unlike higher-end Samsung phones, there's no wireless charging on the A53 5G, and Samsung doesn't compete with brands like Realme and Xiaomi when it comes to fast charging. The Galaxy A53 caps out at 25W speeds, charging fully in a little under two hours.
There's no charging brick in the phone's box, so you'll need to either use your old phone's charger or pick up a new one.
Samsung Galaxy A53 5G camera: Smart but slow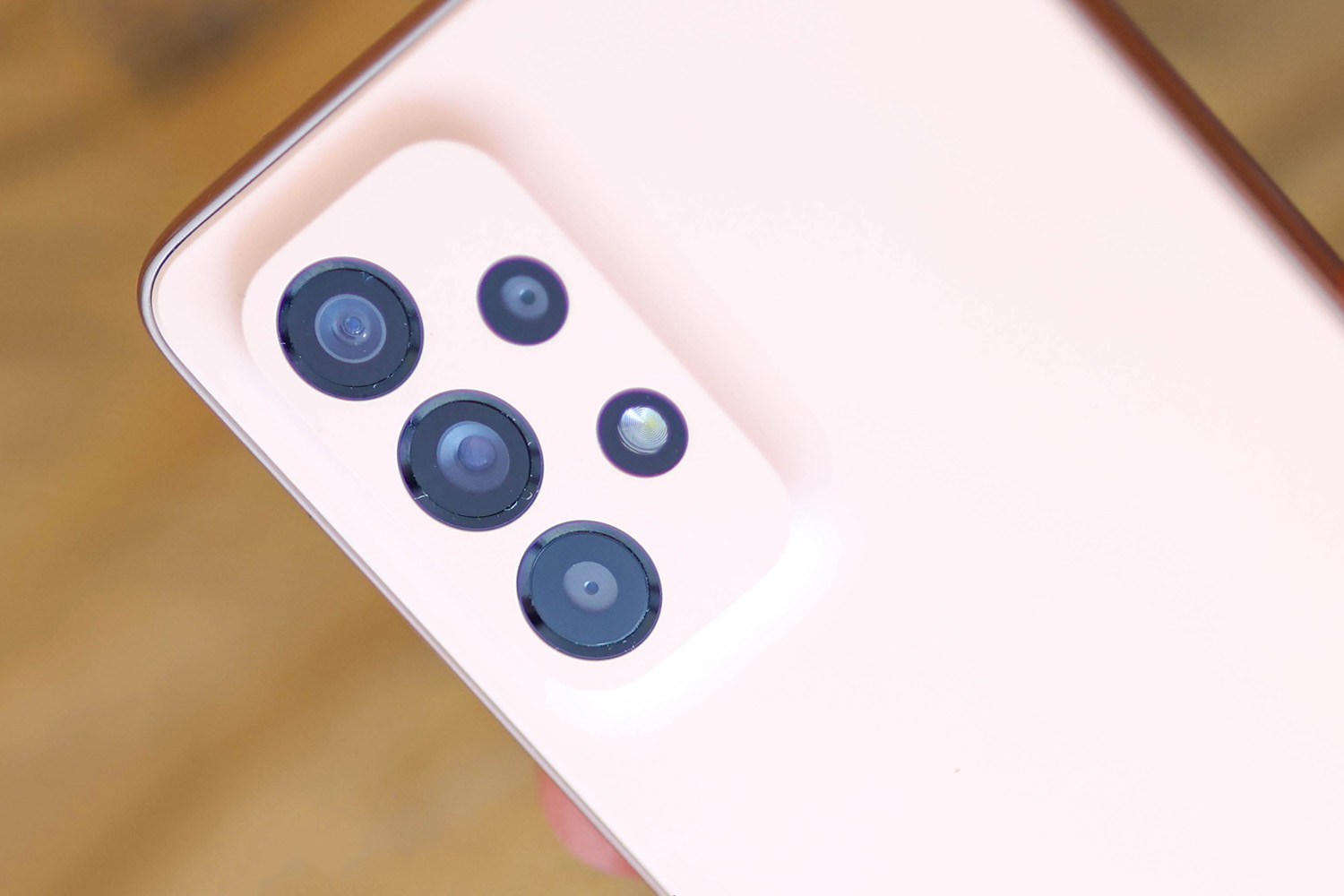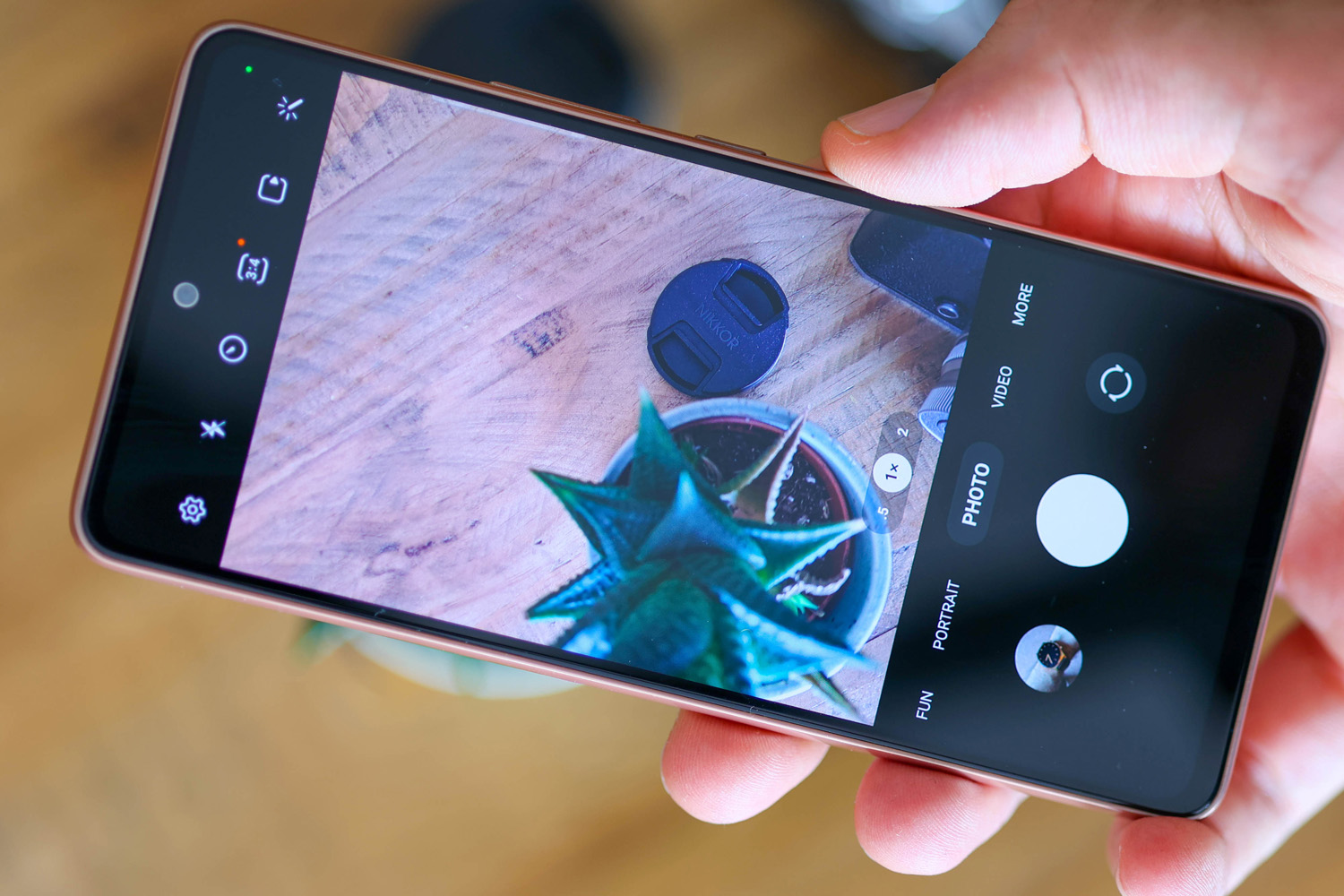 While the Galaxy A53 5G's camera falls victim to slowdown – just like the rest of the phone – its pictures and video actually look great for the most part.
At the helm of the camera system is a 64MP, f/1.8 sensor with a 26mm wide angle, which takes pictures packed with depth and clarity. It's well-specced, both in terms of resolution and optional extras including OIS, so it even holds up well in darker environments. Photos take a while to save – especially night photos which require a little extra processing and can take around three seconds, but the results are really competitive at the phone's price.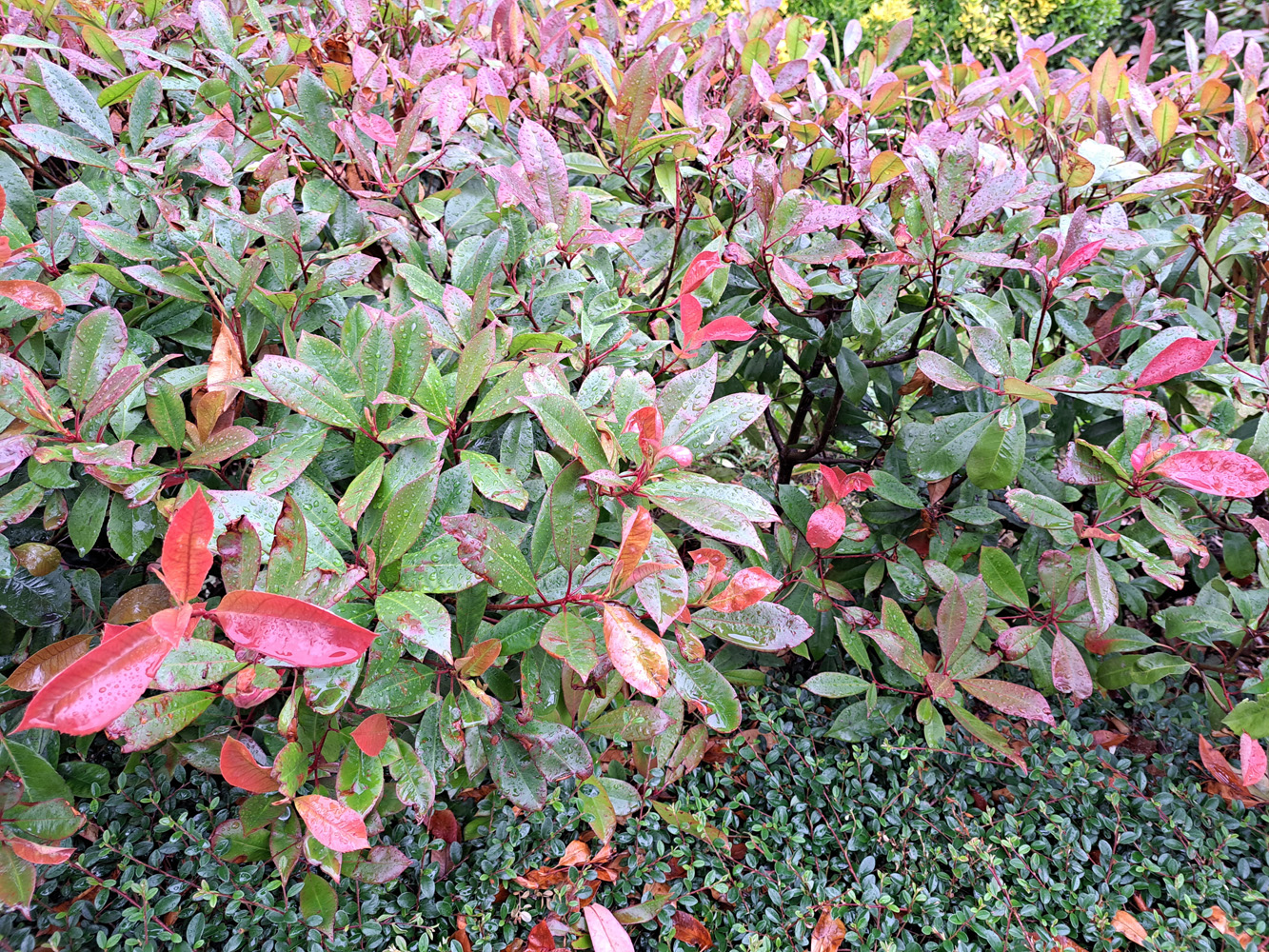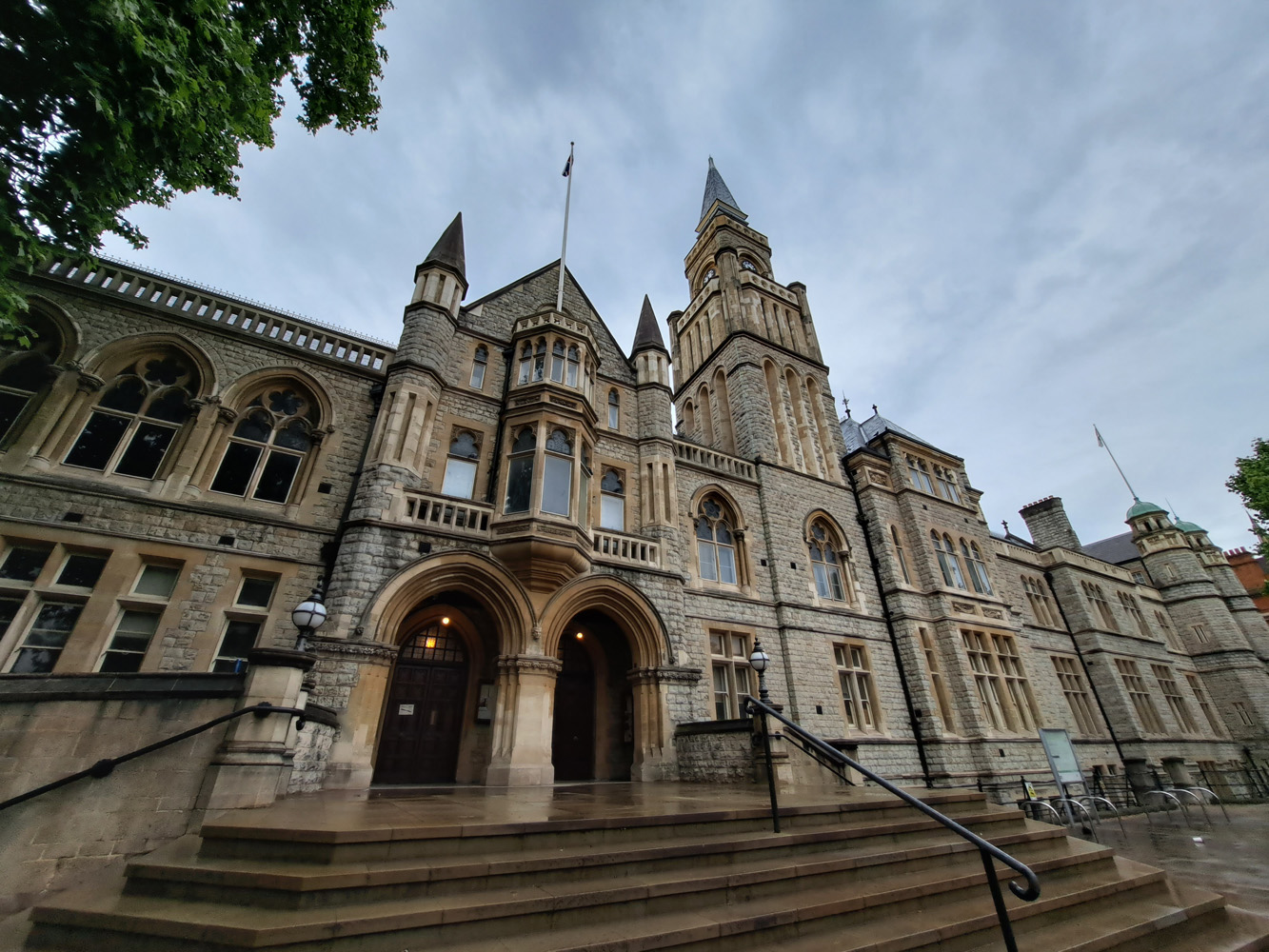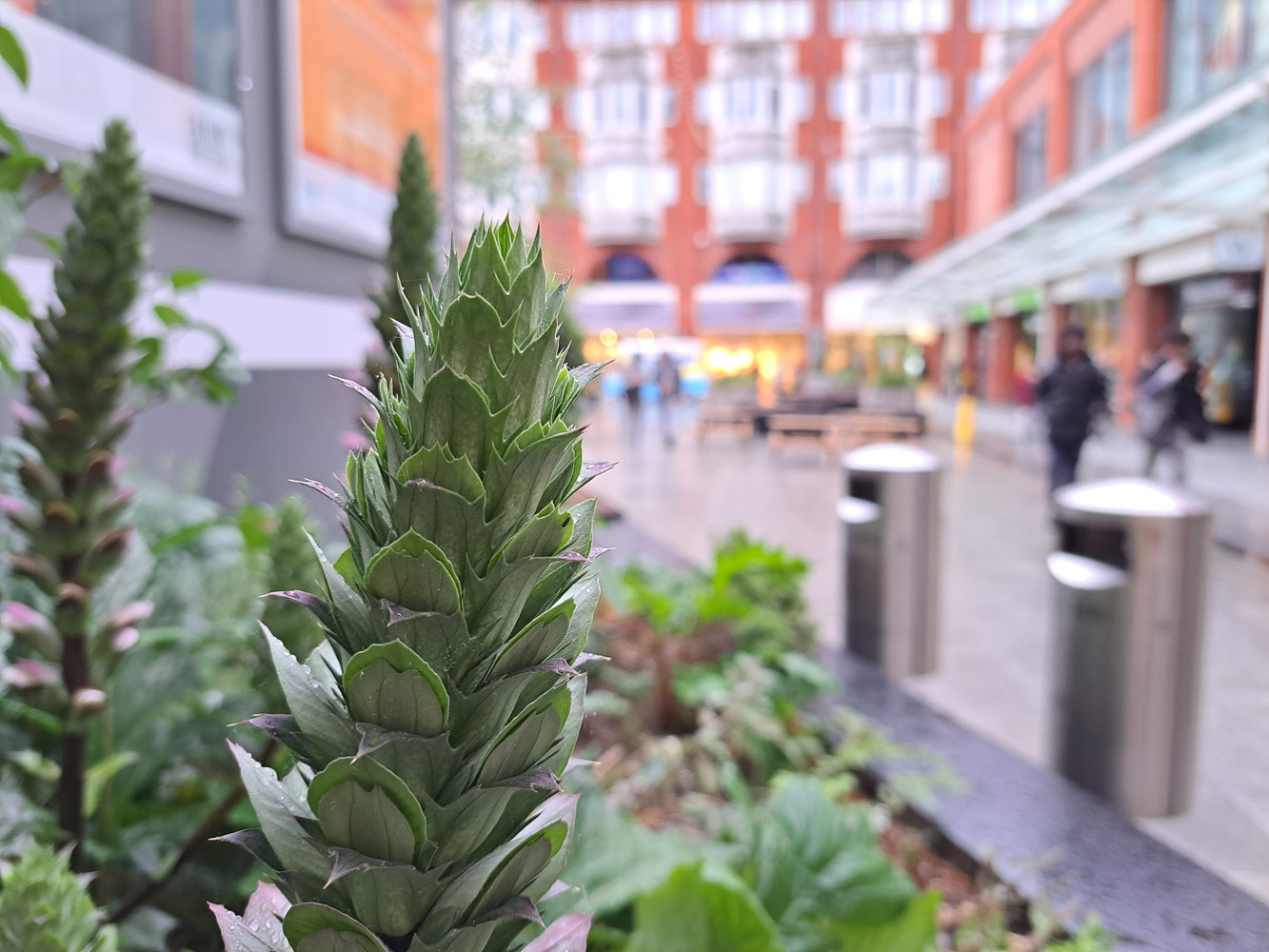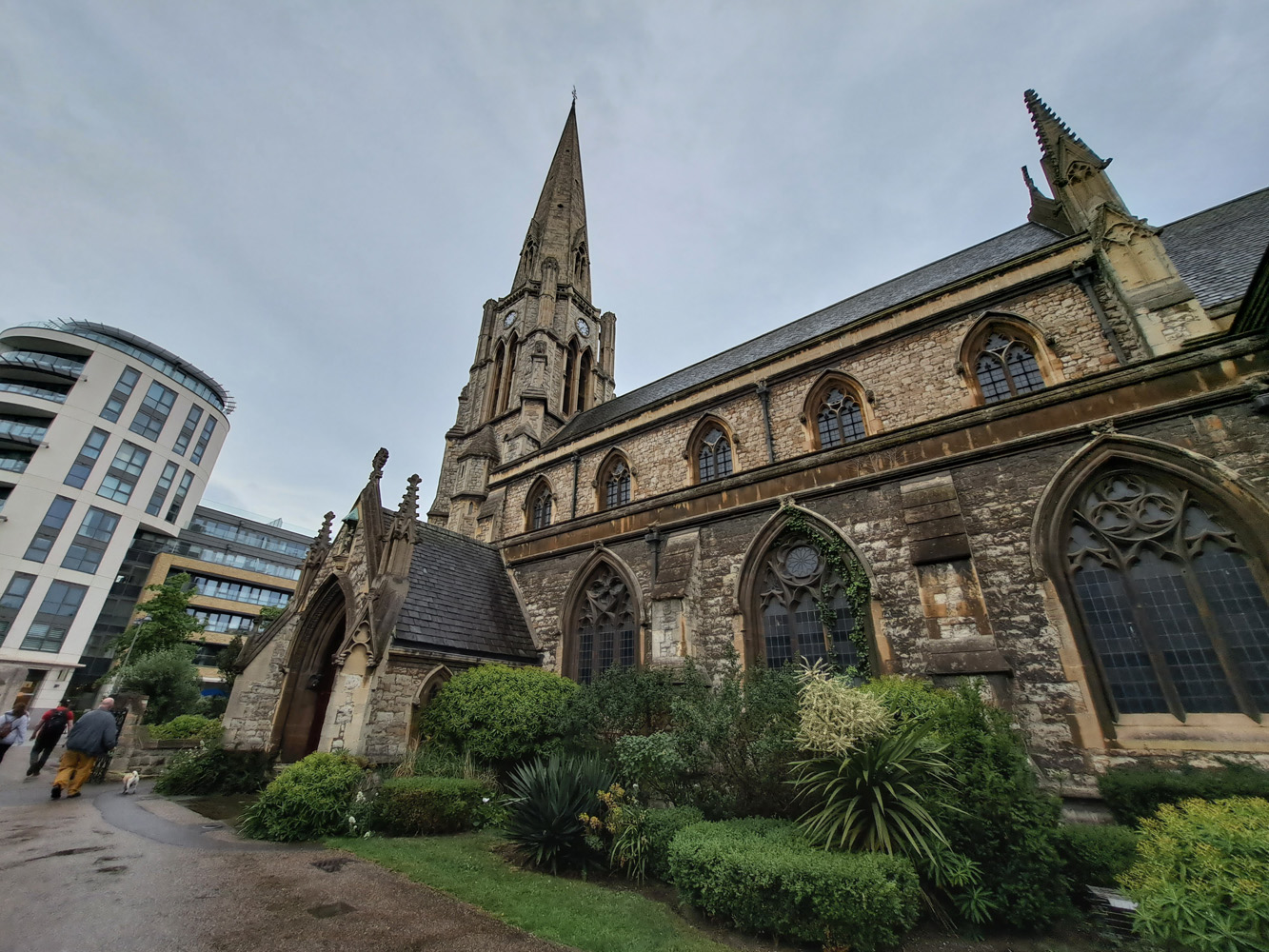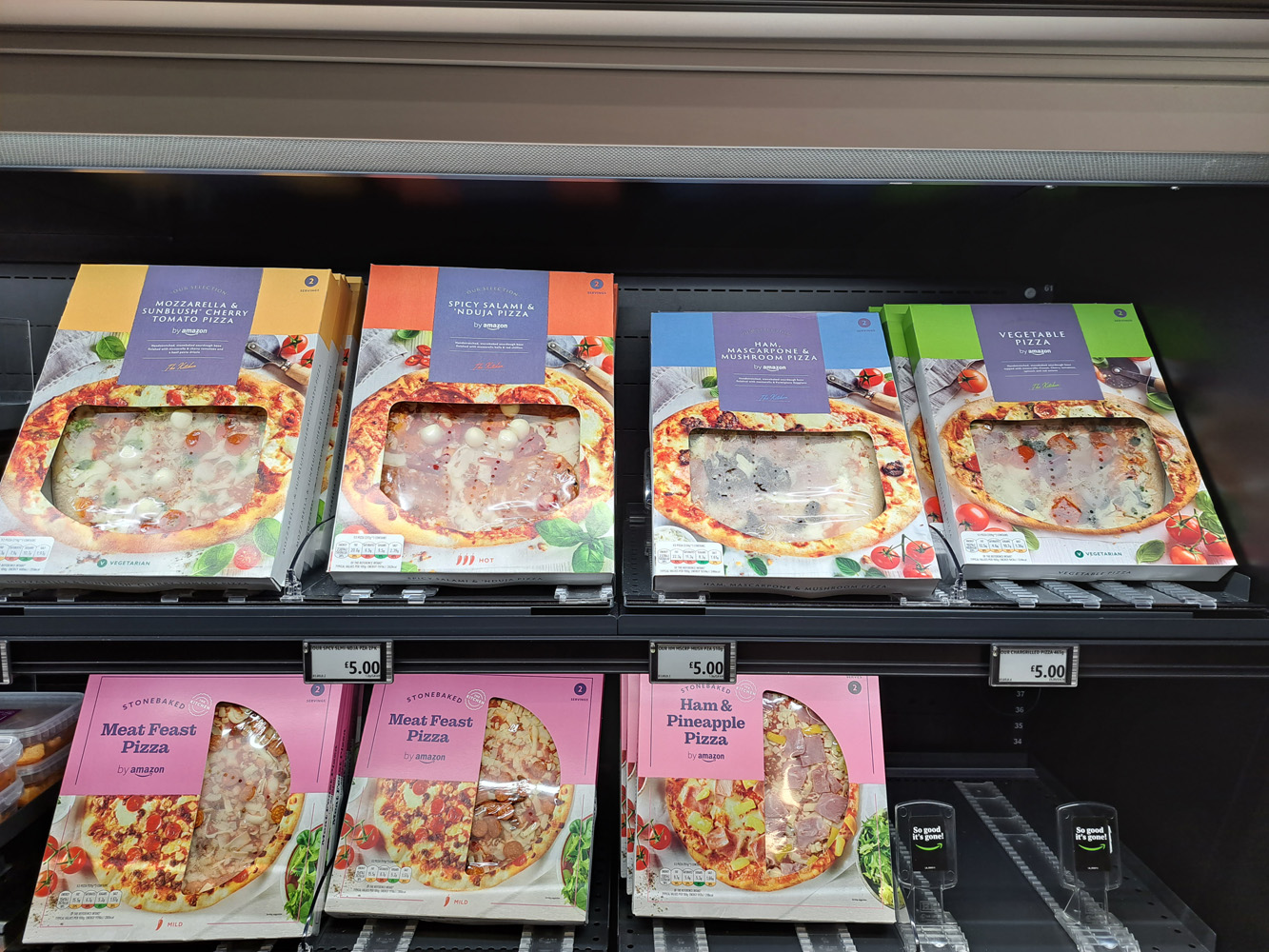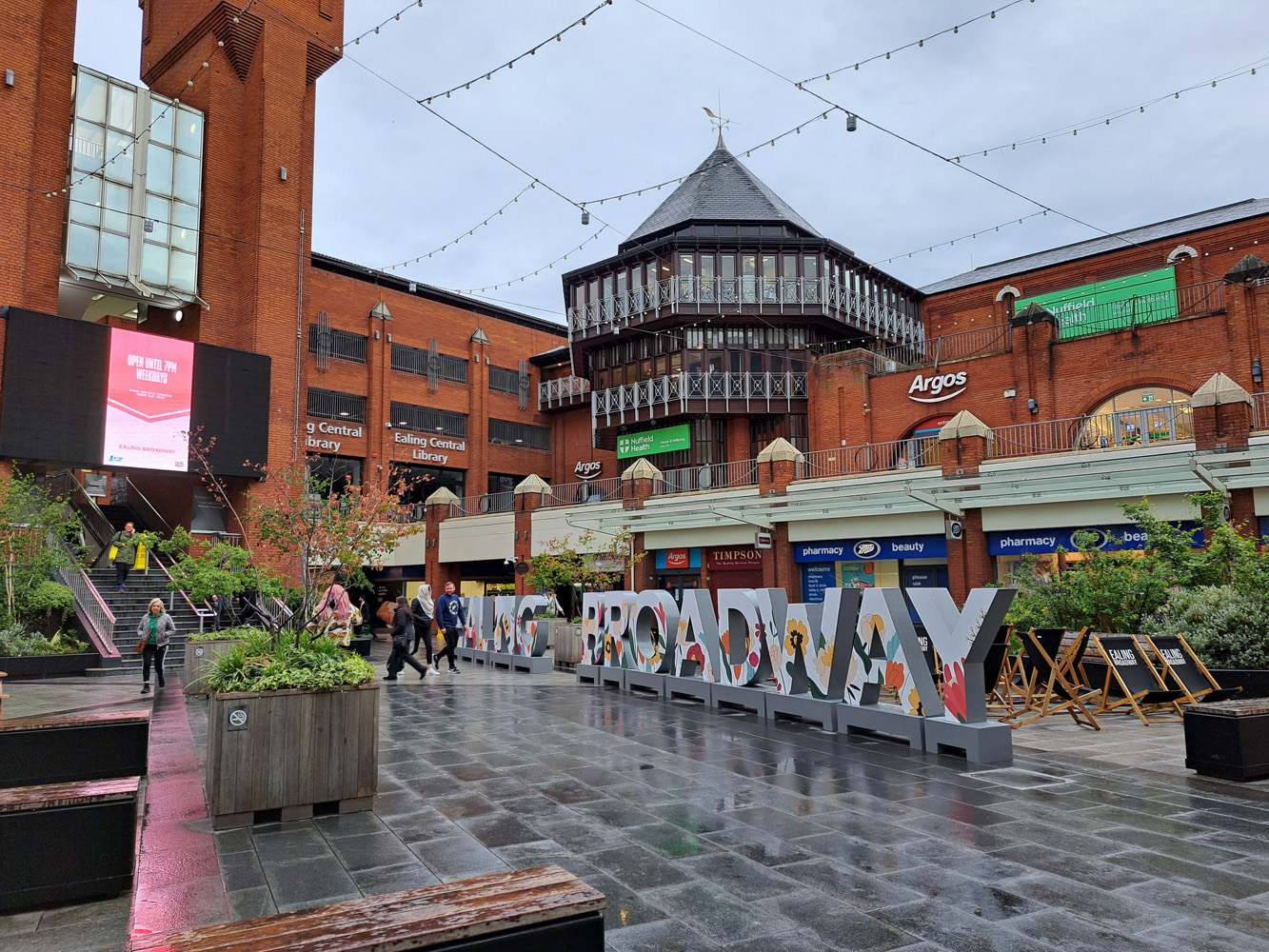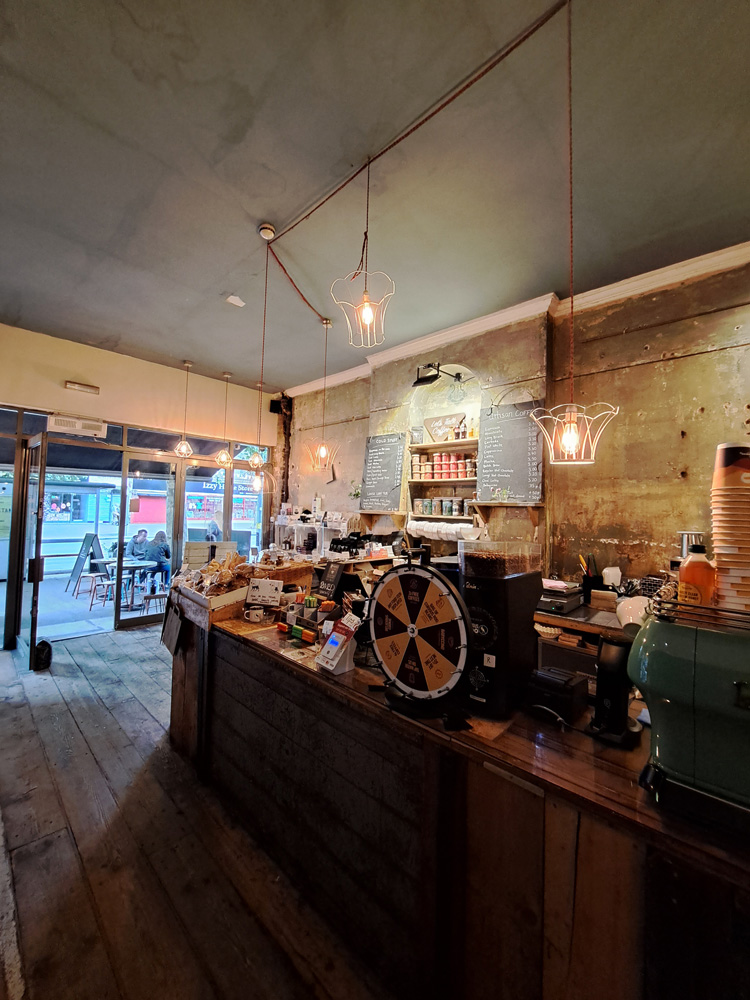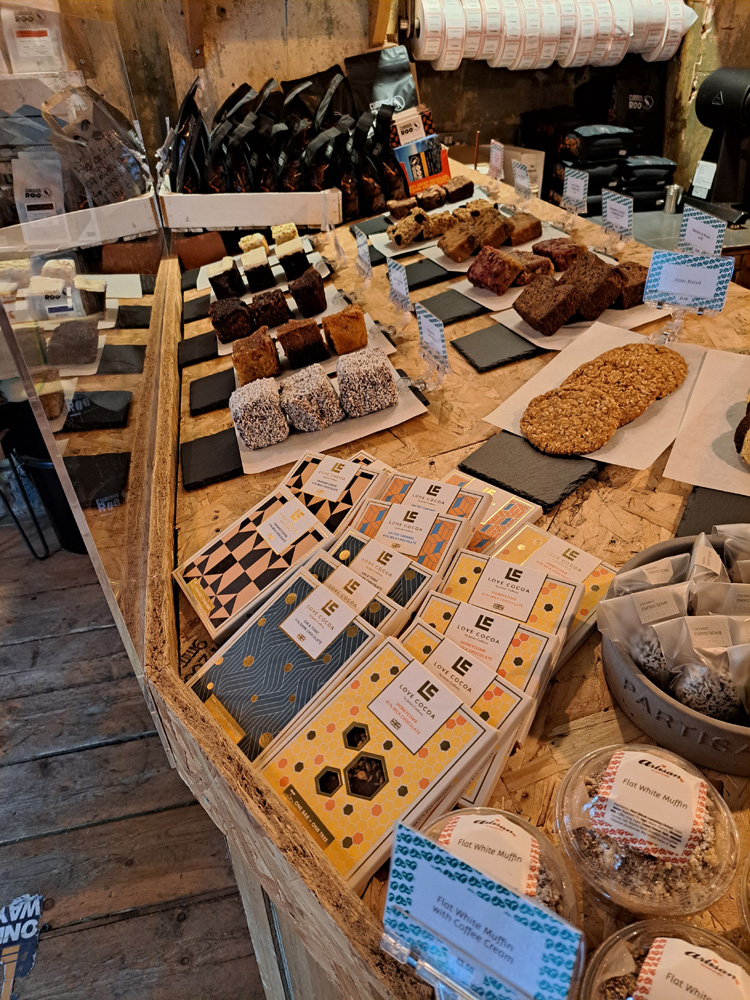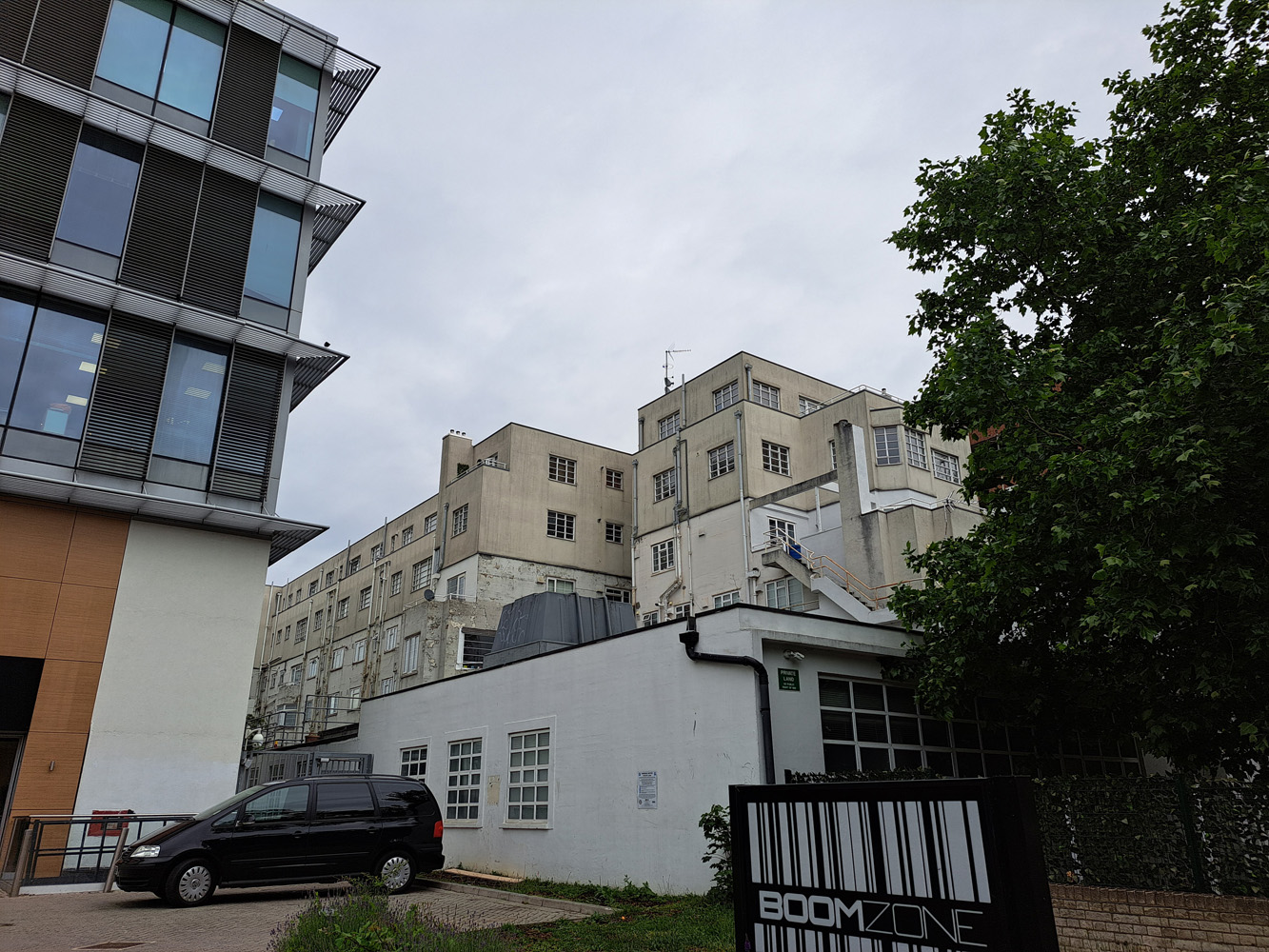 There's also a 12 MP ultra-wide camera with a 123˚ field of view, which might lack autofocus, but still captures cropable photos with decent amounts of detail. Its low-light performance is also on-point, with Samsung's aggressive processing keeping noise relatively low. While the A53 5G's overly vibrant photos probably won't be ideal for photography purists, they deliver near best-in-class results for anyone after an Instagram-ready smartphone camera.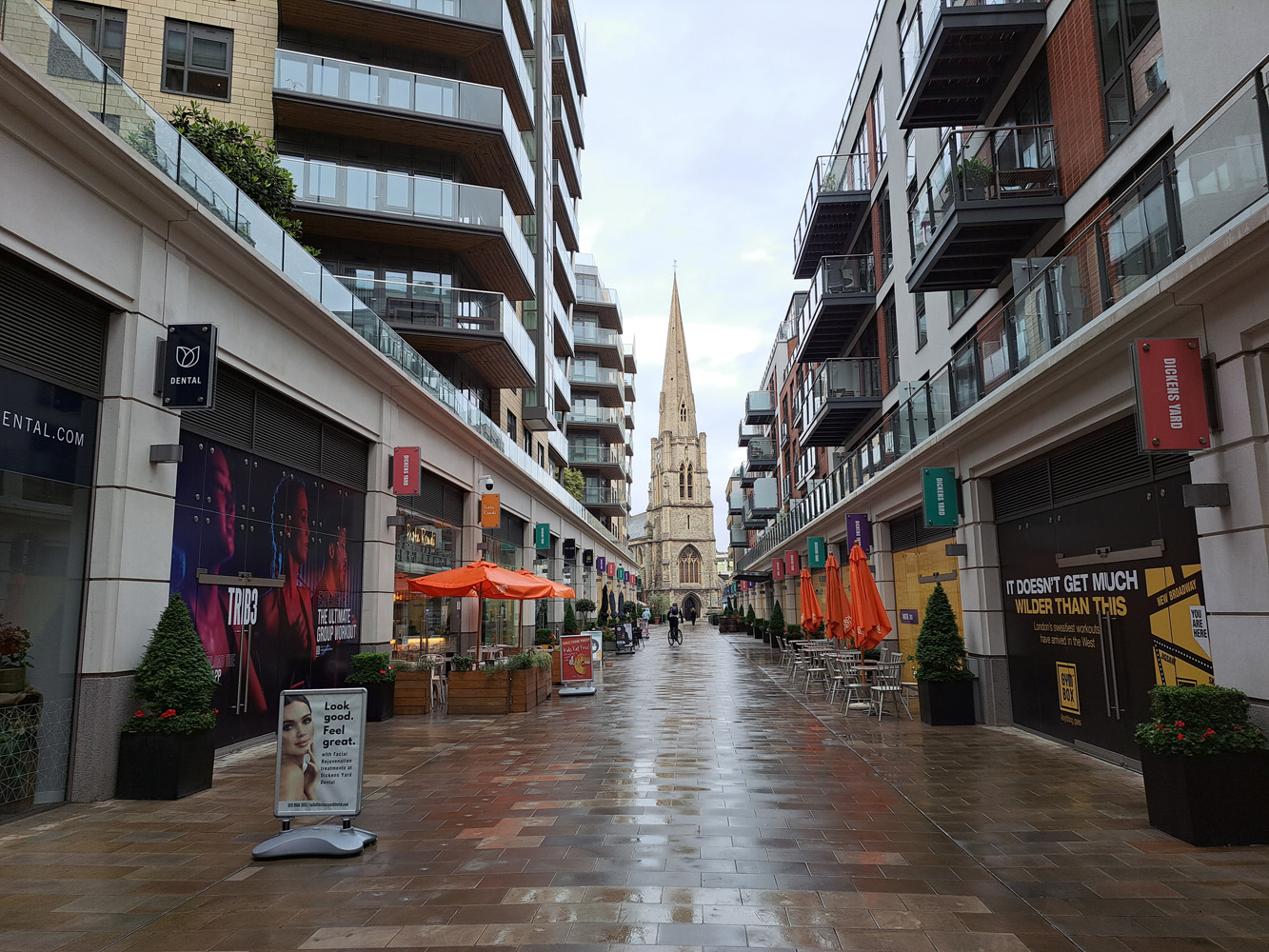 It's also refreshing to see a smartphone macro camera that isn't a waste of space. With 5MP resolution, the fixed-focus macro camera can take detailed photos and holds up respectably indoors and out. There's also a 5MP depth sensor for portrait photos, but we mainly used portrait mode on the front camera given Samsung's extensive range of filters.
The phone's 32 MP selfie camera combines an f/2.2 lens with a 26mm wide-angle, and we really enjoyed its results, which look both natural and flattering. Samsung also loads up the camera with plenty of filters, so you can spend ages taking daft selfies that are actually a lot of fun.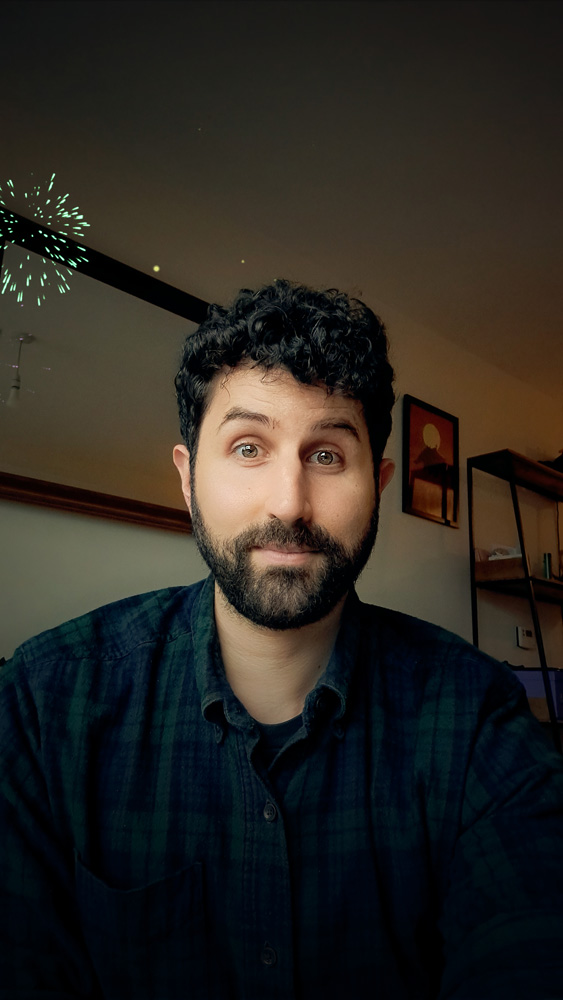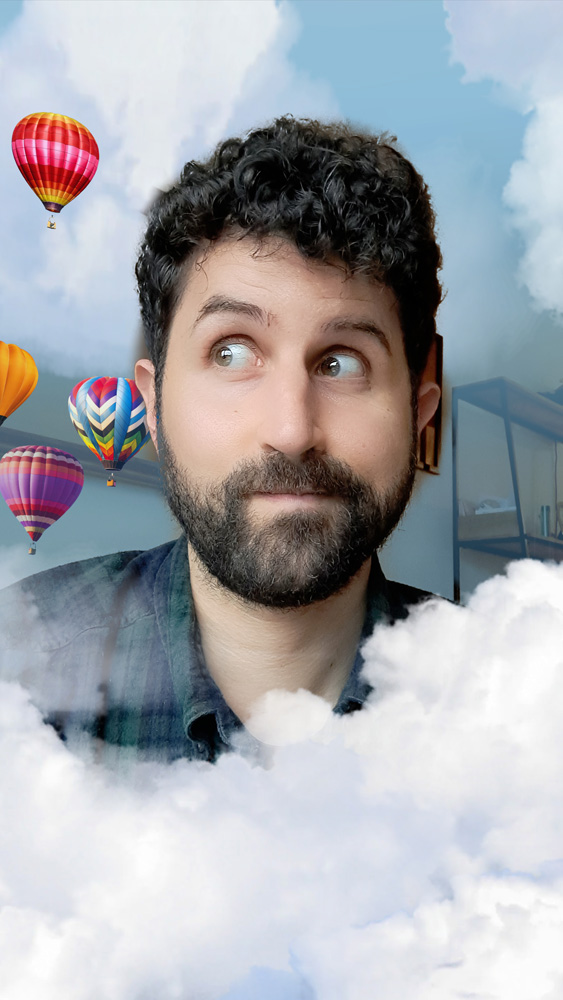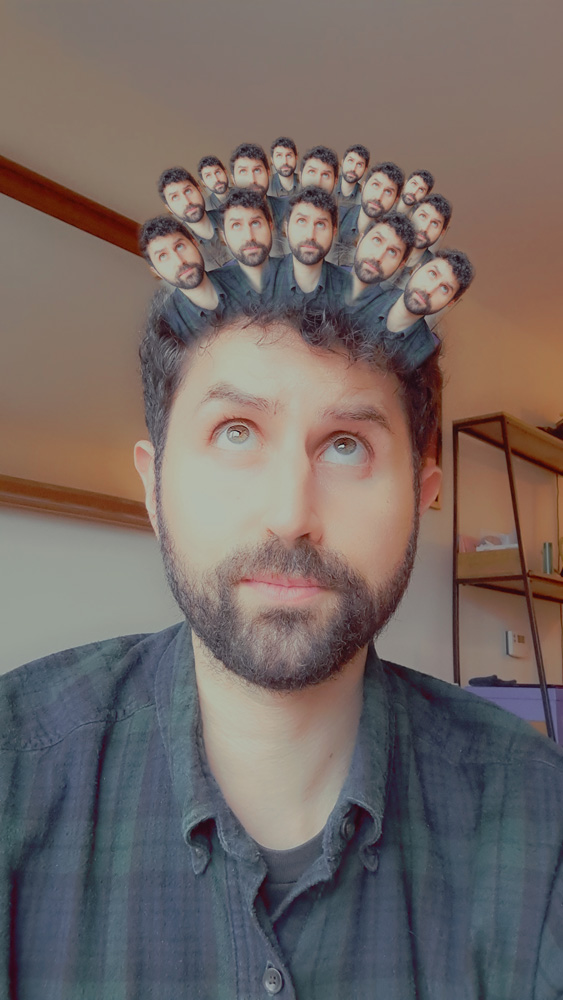 Finally, the A53 5G's video capture climbs up to 4K resolution across the main and selfie cameras, and it looks sharp, steady and impressive for the price.
Samsung Galaxy A53 5G verdict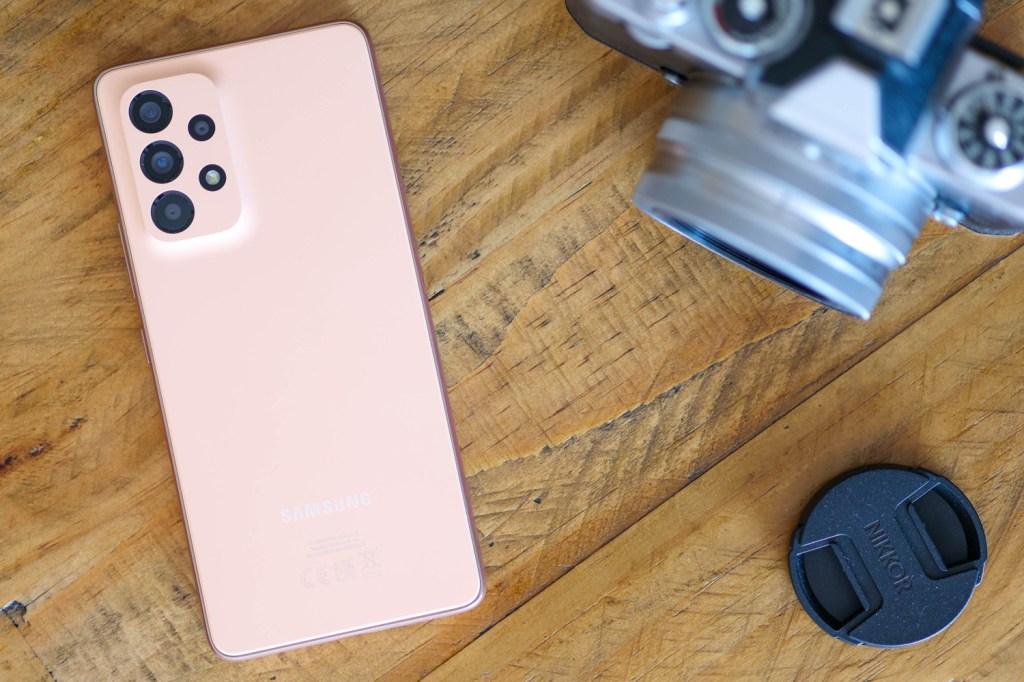 The Samsung Galaxy A53 5G is one of the most standout phones in its price range when it comes to design, display and camera quality. Full of features, it also bravely attempts to distill Samsung's OneUI 4.1, found in the Galaxy S22 Ultra, into a more affordable package, and on the surface, it succeeds.
Slowdown across the interface – whether typing, swiping or tapping, unfortunately stops the Galaxy A53 5G's highlights making it a great phone across the board, which is a crying shame.
If you love the A53's design and are okay with the idea of waiting for your phone to catch its breath, then by all means, pick up Samsung's handsome mid-ranger. It gets a lot right. If, however, you're as impatient as us, grab a OnePlus Nord 2 or Realme 9 Pro+, or save your pennies and pick up an S21 FE, a Poco F3, or a Poco F4 GT.
Stuff Says…
Lag wreaks havok on this otherwise great smartphone, making it as frustrating as it is impressive
Good Stuff
Stellar screen
Capable cameras
Bad Stuff
So sluggish
Cheaper rivals are smoother
Samsung Galaxy A53 5G technical specifications
Screen
6.5in, 2400×1080 OLED w/ 120Hz refresh rate
CPU
Samsung Exynos 1280 octa-core
Memory
4/6/8GB
Cameras
64MP, f/1.8 main w/ OIS, 12MP, f/2.2 ultrawide, 5MP f/2.2 macro, 5MP f/2.4 depth sensor.
32MP, f/2.2 front
Storage
128/256GB on-board, microSD card expansion
Operating System
Android 12 w/ OneUI 4.1
Battery
5000mAh non-removable, w/ 25W wired charging
Dimensions
160x75x8.1mm, 189g