Hear we go: understand anyone with these tremendous translating earbuds
Instant, automatic, real-time translation. That's exactly what Timekettle's astonishing Translator Earbuds deliver
Wouldn't it be great if your earbuds could automatically translate other languages as they're spoken? Whether you're travelling for work, talking to family members or just relaxing on holiday, instant translation would make everything so much easier. No phrasebooks, no slow smartphone apps, no hefty handheld hardware. Just instant, automatic, real-time translation.
That's exactly what Timekettle's astonishing Translator Earbuds deliver.
Timekettle's cutting-edge translation tech has been helping everyone from teachers and healthcare workers to business travellers and elite international athletes break through language barriers and enjoy instant, effortless communication.
Instant translation in over 40 languages and 93 accents
Inspired by the Babel Fish from sci-fi classic The Hitch-Hiker's Guide To The Galaxy, Timekettle's creators wanted to build a universal translator that was small enough and comfortable enough to wear like any other earbud but powerful enough to deliver real-time translation all over the world.
Timekettle's comfortable, stylish earbuds deliver exceptional accuracy of up to 95% in 40 different languages and across 93 different accents, with support for over 110 different languages in total. There's also support for offline translation in eight different languages, and a choice of translation modes including real-time conversation and offline translation of voice recordings too.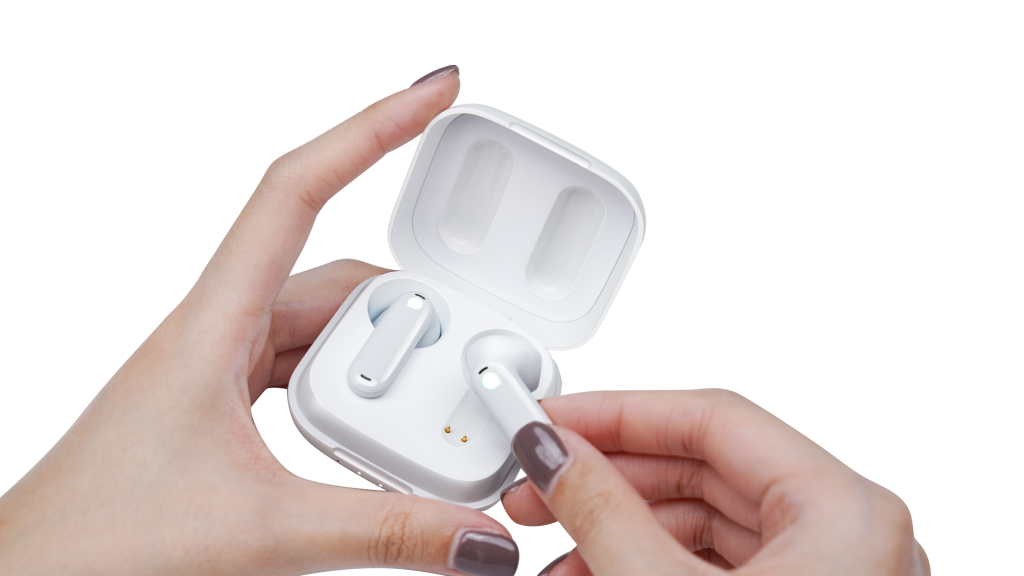 Why real-time translation is a genuine game changer
With existing translation apps there's usually an artificial barrier between you and the person you're in conversation with. For example you might both be looking at a smartphone or tablet app and waiting for it to translate after each of you has spoken. With the Timekettle earbuds you can eliminate those barriers.
When both of you are using earbuds such as the Timekettle WT2 Edge, the communication is natural, fluent and fast – so it preserves the all-important non-verbal cues such as eye contact and body language that you lose if you have to wait for a translation.
That means you can express yourself more clearly and authentically, building more meaningful connections with the people you meet. All you need to do is share the buds between you: they'll automatically wake up and pair with each other as well as with the Timekettle app.
Translation tech you can't get anywhere else
The secret to Timekettle's superb performance is HybridComm, which is only available in Timekettle's devices and which uses three very clever bits of technology.
BoostClean Speech Technology uses a two-stage process to isolate and clean up the sound your earbuds hear, eliminating background noice and focusing entirely on the voices. It then uses a special voice recognition algorithm to automatically recognise words in context to ensure that they're translated accurately.
Making that translation happen instantly is the job of the TurboFast SI tech, which delivers the speech data over Bluetooth at very high speeds – speeds so high that the WT2 earbuds can record, translate and playback speech all at the same time.
Last but definitely not least, there's the AI translation platform. That uses massively powerful cloud computing and the world's top translation engines to deliver some of the most accurate, fastest and most reliable translation in the world.
Enough stamina for the most demanding days
These are incredibly powerful translators, but they're not incredibly demanding when it comes to energy use: the included charging case delivers more than enough translation power for a full week in the office, and a single charge gives you enough stamina for a short trip abroad without having to recharge at all.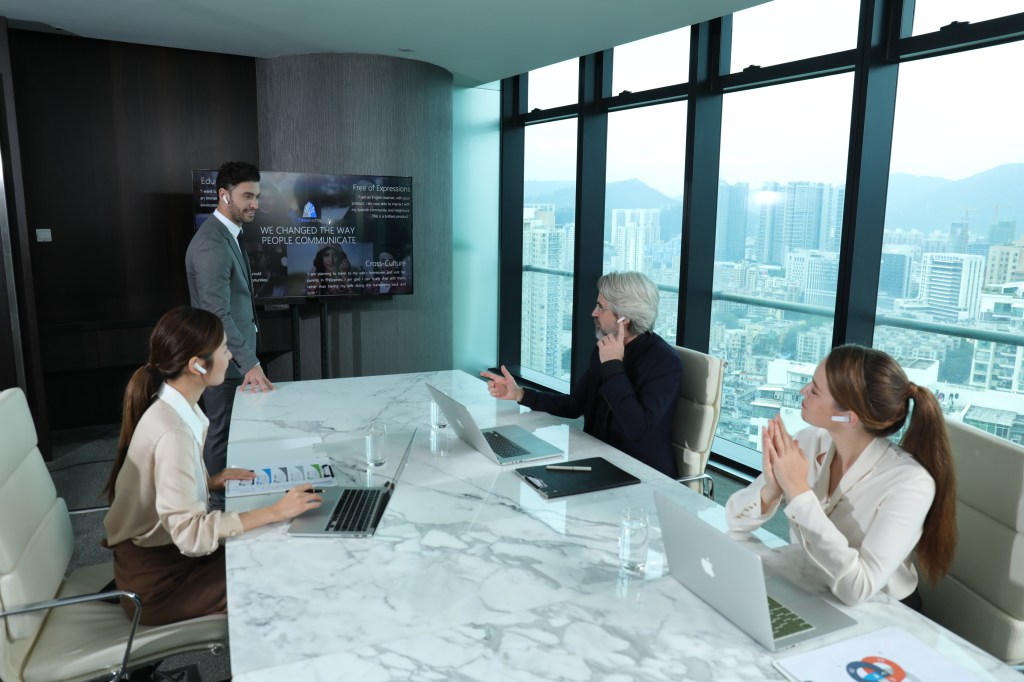 The perfect pair for every kind of conversation
The Timekettle translation range starts with the compact and extremely affordable M3. They're suited for short, quick conversationswith and boast voice activity detection, a second mic and beamforming technology for accurate voice recognition, and it ups the battery life too. The M3 are also good for listening to music.
Then there's the range-topping WT2 Edge, Timekettle's most advanced translator yet, adds vector noise cancellation to ensure you don't miss a single syllable. They're true Simultaneous Translation earbuds meaning that you can speak and listen with simultaneous translation for a more natural conversation. Each speaker gets one earphone and you really can speak and hear translations of other people's speech at the same time. So, you're able to respond promptly and have excellent conversations without awkward pauses in between. It's perfect for work meetings in particular.
Whichever model you prefer, they're more affordable than you might expect – check out the M3 and the WT2 Edge at Amazon.