How Philips UV-C disinfection technology can keep your surfaces and devices bacteria free
Shine a light on nasty germs and viruses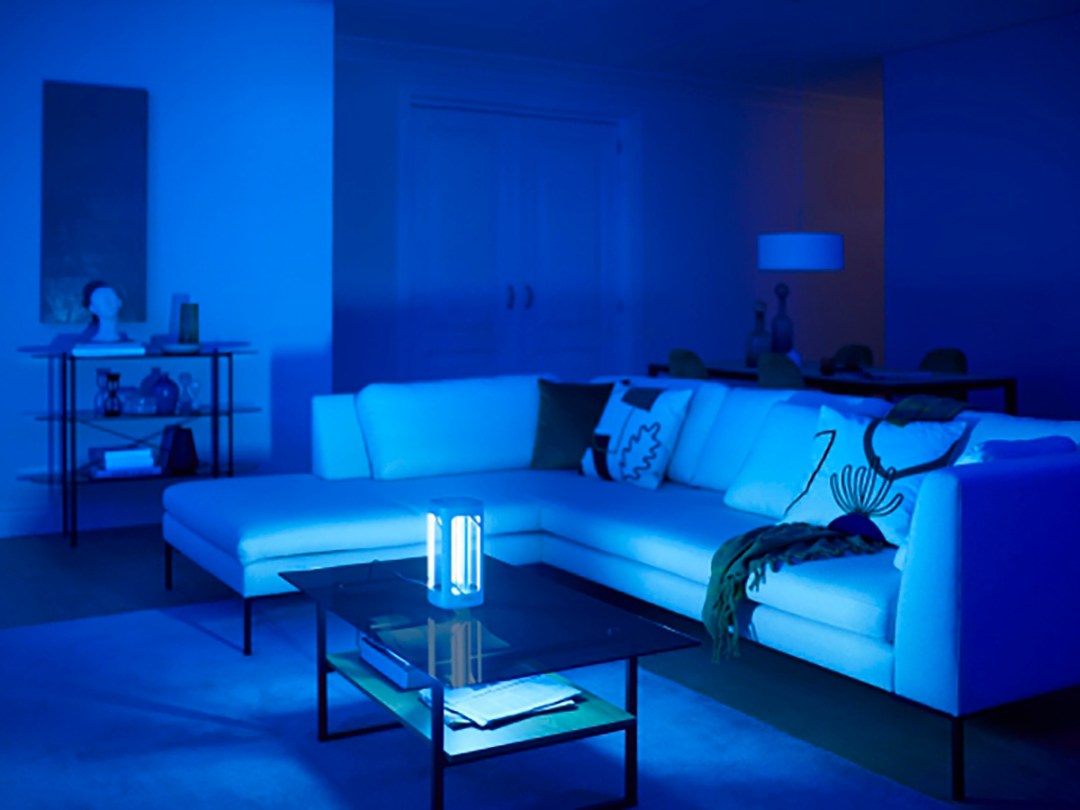 The past 18 months have left us all acutely aware of the link between cleanliness and health – but there are more ways to disinfect surfaces than you might think.
Philips' UV-C disinfection lamp is the tech-savvy alternative to reaching for wet wipes. It's able to deactivate viruses and bacteria from a room in a matter of minutes, freeing you up to do something more exciting than cleaning – and yes, it will neutralise SARS-CoV-2, the virus that causes COVID-19.
Germ warfare
First up, a quick science lesson about the power of UV. Ultraviolet light sits below the spectrum that is visible to the human eye and is often subdivided into the UV-A, UV-B and UV-C categories. UV-C is the most effective range when it comes to breaking down the DNA of micro-organisms like germs and viruses, and simply exposing these things to the light for a period of time will cause them to deactivate, removing the risk of infection.
The Philips UV-C disinfection desk lamp can sanitise an average-sized living room in 45 minutes (or a typical bedroom in 30 minutes and a typical bathroom in 15 minutes), using an amount of light that exceeds the required dose to inactivate bacteria, mould, spores and viruses from any surface – just to make sure that no microbe has escaped. Even the COVID-causing SARS-CoV-2 virus doesn't stand a chance: in tests, UV-C exposure reduced its infectivity on a surface to levels too small to detect is as little as nine seconds.
Let there be light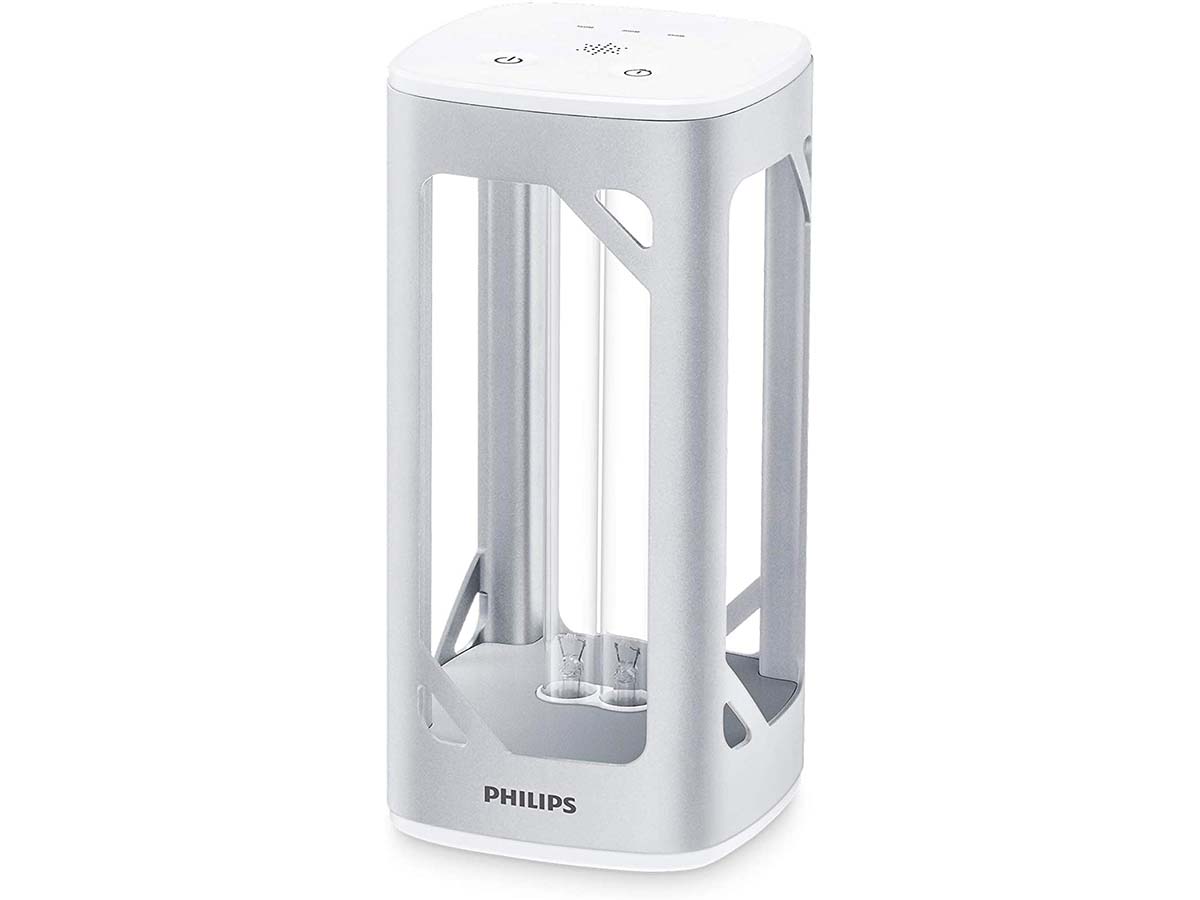 Using the Philips UV-C disinfection desk lamp couldn't be simpler. Just place it in the middle of your chosen room on a flat surface like a table or even the floor (despite its name, it doesn't need to go on a desk!), then plug it into a power socket. The lamp will now be in lock mode, and three LEDs will light up to let you know when it's ready to be used.
Holding the power button for three seconds will unlock the lamp; you can then use the timer button to select the duration of light exposure (it'll be set to 30 minutes by default). Hit the power button again and the lamp will start doing its thing, switching itself off and returning to lock mode once the timer is up. Oh, and just so you won't forget, all of this is covered by built-in voice guidance, taking you step-by-step through the process each time you use it.
Exposure to UV-C light can be harmful to the eyes and skin of people and pets, so you want to make sure everybody's out of the room (with the door closed) while the UV-C lamp is working. Helpfully, the lamp comes with a motion detector, and won't start its routine until 30 seconds after it last detects any movement in the room; it'll also immediately stop and turn itself off if any movement occurs during the routine.
The range
The UV-C disinfection desk lamp isn't the only UV cleaner offered by Philips'. If you're more interested in disinfecting small personal objects than entire rooms – let's say you want to make sure your smartphone is thoroughly pristine – then the UV-C disinfection box will be more your speed. Based on the same tech as the desk lamp, it bathes anything you place inside in cleansing UV light, and its highly reflective stainless-steel interior makes sure all angles are covered.
Want to know more about the Philips UV-C range? Get the fully sanitised facts over at lighting.philips.co.uk, or buy the lamp and box at Amazon or Argos.