Amazon Echo vs Google Home: which one is right for you?
It has new multi-room music powers, but is the Echo still king of the smart speakers?
We live in a time where you can stumble home at 4am, buy a gallon of peanut butter online, start streaming a 3 hour epic before ordering an Uber back to the bar after realising you've left your significant other behind – all accomplished with nothing but the sound of your very own voice. That's right folks, the age of the smart speaker is upon us.
Both look great. Both promise the world. But which one should you have in our house? We've spent some time auditioning them in the UK and talking to ourselves, to find out:
Amazon Echo vs Google Home: Knowledge
Before we jump into anything else, let's tackle how clever Google Home and Amazon Echo really are. They are called smart speakers, after all.
First up, maths. Ours isn't great at the best of times, so an instant helping hand is very welcome.
Both Alexa and Google's Assistant can handle pretty much any sum you care to throw at them, from basic multiplication to square roots and percentages.
General, simple queries seem to be in the bag for both assistants too. Asking the weight of Dwayne Johnson, for example, returned successful results, though Alexa went above and beyond by automatically offering the big man's weight in both imperial and metric.
Make things a little more complicated though, and Google's Assistant easily comes out on top.
When asked who won the first World Wrestling Federation championship, Google Assistant not only gave us a name, but explained how the original belt and Intercontinental belt were merged in the early 2000s to form the heavyweight championship belt. That match, by the way, was between HHH and Kane. Talk about detail, eh?
As for Alexa? No idea. Totally stumped. We might as well have asked a piece of charred toast.
What about funner things though? The sort of questions curious young minds might ask?
Asking both AI assistants if snakes can climb up walls – a question that plagued us as young children – for example, results in a very satisfactory answer from Google's Assistant (yes, some snakes can climb walls, if there is sufficient grip on offer), but Alexa had no idea what we were talking about once again, offering no help whatsoever.
Alexa occasionally matches its Google rival, and gave us a solid answer when asked if there was water on Mars, but it fails pretty miserably compared to the Google Assistant almost every single time – including the query "do insects have brains?"
While it can go to to toe with Google's Assistant for simple word definitions too, it's clear that Google's gigantic, all-powerful search background definitely gives it the edge if you're after a hands-free search engine.
Winner: Google Home – if knowledge is power, Google Home is the Hulk of the smart speaker universe.
Bonjour, virtual translator
Amazon Echo vs Google Home: Smart Home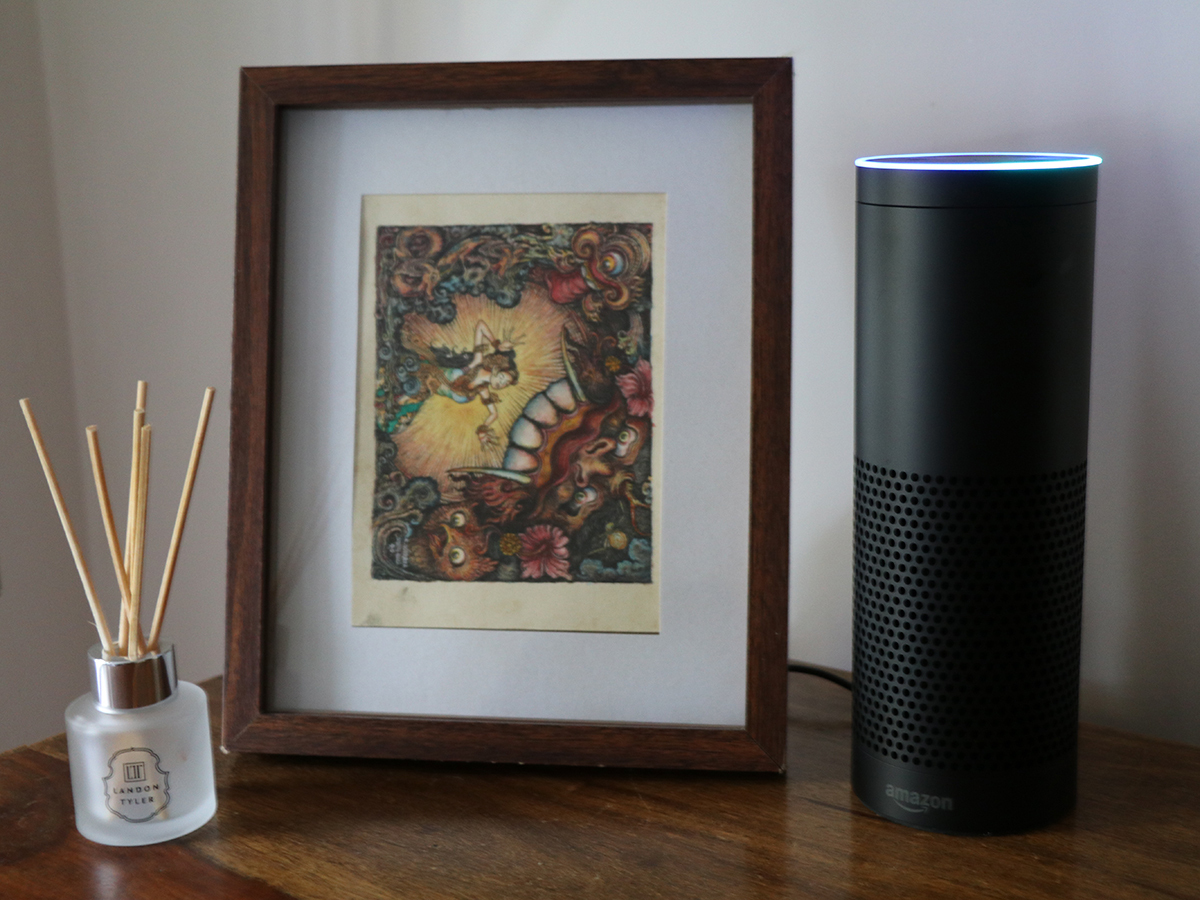 One of the biggest selling points of a smart speaker like the Echo or Home, is their ability to act as a central voice-controlled hub for your entire house.
The future is here – we have the ability to control our lights, our heating, and appliances, with nothing but our voices, and smart speakers are at the heart of it all.
Google Home has recently upped its smart home game in a big way. In the UK it supports smart lighting from Philips Hue and LIFX, smart heating from Nest, Tado, Honeywell and recently Hive, hubs including Samsung's SmartThings and Wink, security devices from Ring and August, plus an array of plugs and switches from WeMo, TP-Link and Insignia Connect.
In short, the two are now very evenly matched. Both let you control robot vacuums with your voice (they each support Neato Botvac Connected, with Alexa also playing nice with iRobot Roomba's range). This is truly the pinnacle of human laziness. Marvellous.
Both Google Home and the Echo also support custom commands though IFTTT, and while SmartThings can get most things done on Google Home, if you're after a little more flexibility, then Alexa on the Echo is the best choice for smart homes (but only just).
Winner: Amazon Echo (just) – Amazon's speaker plays nice with a few more devices and services, but it's very close
Amazon Echo vs Google Home: Music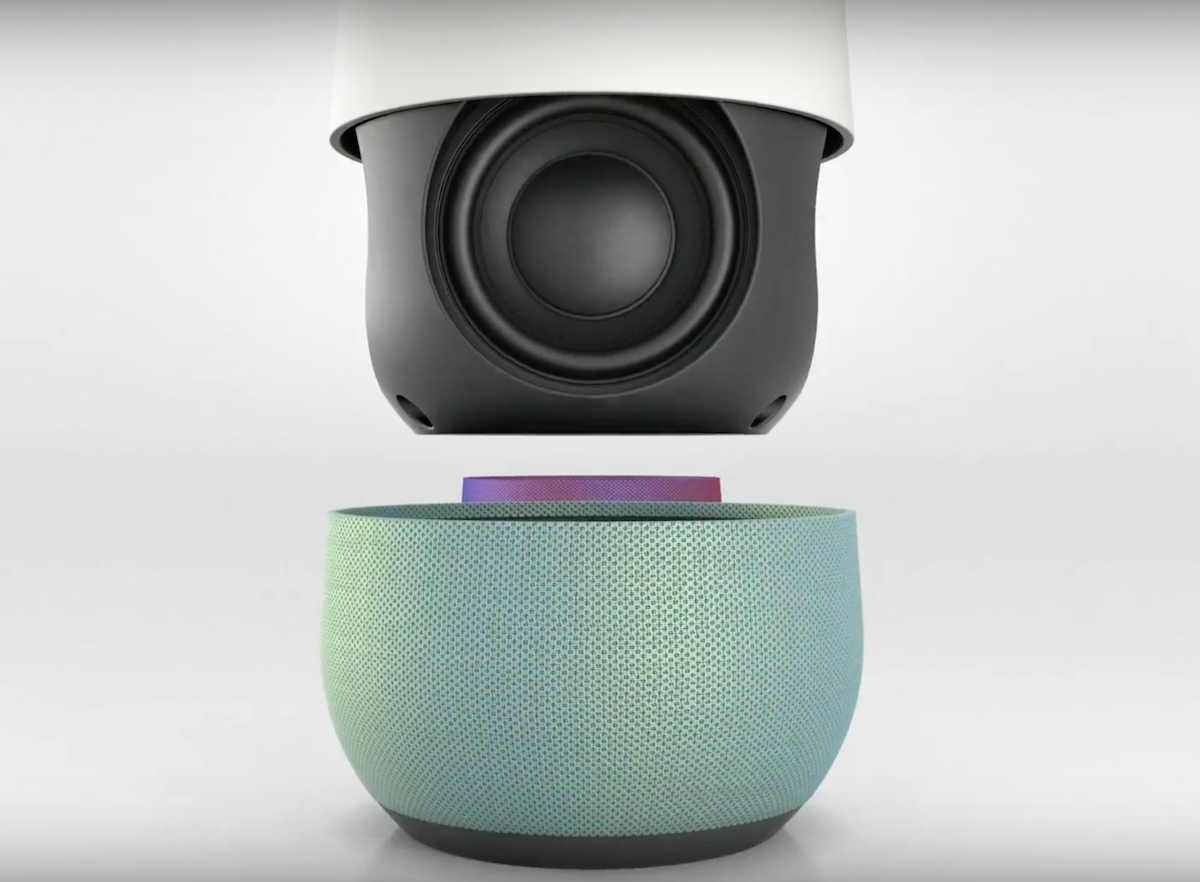 Updated 30/8/17: the Amazon Echo now supports multi-room music. So does Google Home still have the musical edge?
Music is one of the main features both Google and Amazon are touting for their smart speakers.
At its simplest, the best option depends on which music streaming service you use. If you're a Google Play Music subscriber then Google Home is the only option you've got. The same goes for Amazon Prime Music and the Echo.
If, like most people we know, you use Spotify, then either option is fair game. Functionality-wise, they're very similar, allowing you to control music, save songs to your library and verbally request specific playlists like Discover Weekly.
If you're undecided about what to listen to, both also let you request music by genre or an activity like cooking, which is handy for discovering new music. On its own, the Echo has slightly better sound quality at higher volumes.
Thanks to a recent update that gives the Echo multi-room music powers, both speakers can also voice control your house-wide tunes. On the Echo, you just go to Audio Groups in settings and choose 'multi-room music'. And on the Home, it's in 'Devices' then 'Create Group'. The slight downside for the Echo is that this feature doesn't currently work with Spotify, though that's apparently coming soon.
If you've got old speakers that you want to control by voice, then the Home has the advantage thanks to compatibility with the £30 Chromecast Audio, which is cheaper than an Echo Dot.
But when Alexa and Sonos integration is rolled out later this year, it'll be a combination that's hard to top as a voice-controlled, multi-room music system.
Still, for now, Google Home just pips it, thanks to its better voice search. Ask it to play "the Enya song from Lord of the Rings" for example, and it'll serve up the correct song, despite not knowing the actual name. The Echo, on the other hand, will have no idea what you're talking about if you were to ask it the same thing.
Winner: Google Home
Amazon Echo vs Google Home: Entertainment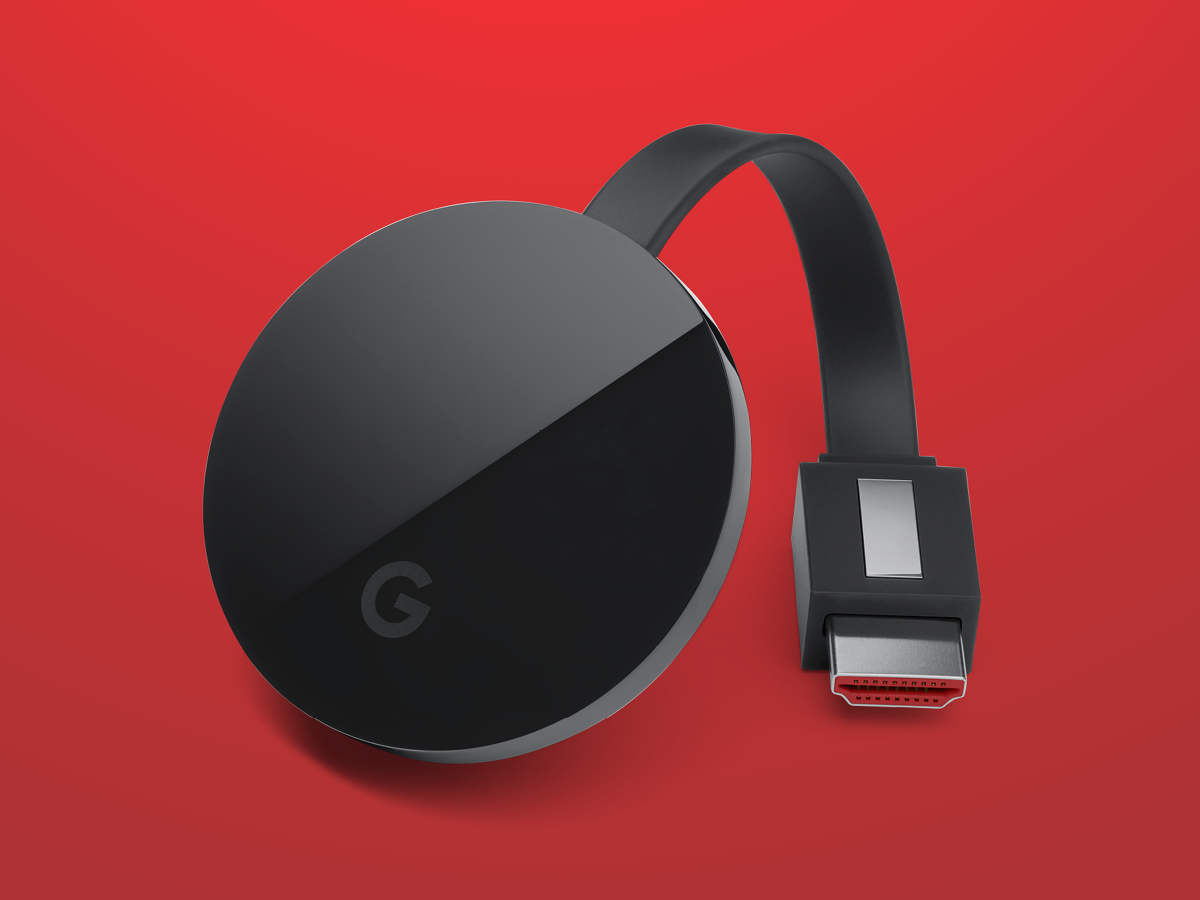 This is where both the Echo and Home simultaneously pronounce "say hello to my little friend" – or more specifically, the Amazon Fire TV Stick and Google Chromecast.
Google Home used to have voice-controlled telly sewn up thanks to its Chromecast smarts. With a Chromecast plugged into your TV, you can tell Home to play the new Power Rangers movie trailer on your TV, and it'll fire up the YouTube app on your Chromecast, playing the trailer on the big screen.
It's impressive stuff, especially as it's normally clever enough to understand what you want to watch even if you don't know the full name. Asking it to play the new Scorsese film trailer, for example, will correctly bring up Silence.
The functionality works with the likes of Netflix too. It's not quite good enough yet to fully replace your remote yet – you can ask it to play Stranger Things, but not episode 9 from the first season of Stranger Things – but it's definitely getting there.
The trouble for Google is, so is Amazon's new Fire TV Stick. It now has voice control and built-in Amazon Alexa, which gives it similar functionality to the Chromecast (albeit in a very different technical way). You have access to most of the same services on both, bar the obvious exclusives – Amazon Instant Video on Fire TV, and both YouTube and Google Play Movies on the Chromecast.
A recent update also means you can now control Amazon's Fire TV range directly via an Alexa device, like an Echo Dot, without needing a controller handy. But Google Home just edges this round thanks to its smarter search powers.
Winner: Google Home – but Amazon's Fire is spreading fast
Amazon Echo vs Google Home: Organisation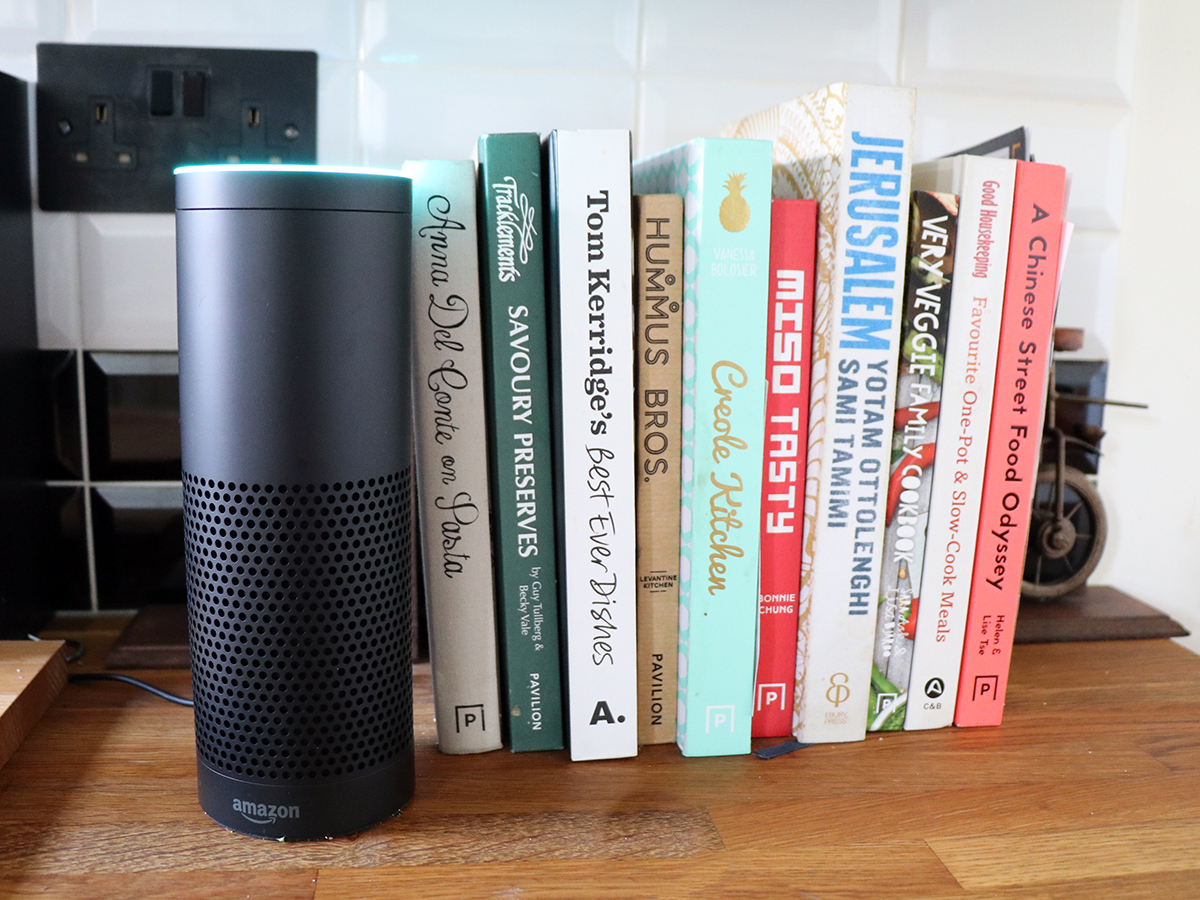 Both speakers can tell you your upcoming appointments and add news ones to your calendar, though the process is a currently a little convoluted on the Google Home.
The Echo, on the other hand, lets you create appointments easily, though you have to set the default appointment calendar on the app if you have more than one calendar.
Google Home can't do reminders either, which seems insane.
Both speakers do, at least, let you set alarms and timers with ease, which can be incredibly useful when you've flung yourself in bed, or are timing something in the oven.
Winner: Amazon Echo – its ability to add reminders gives the Echo the edge
Amazon Echo vs Google Home: Apps and services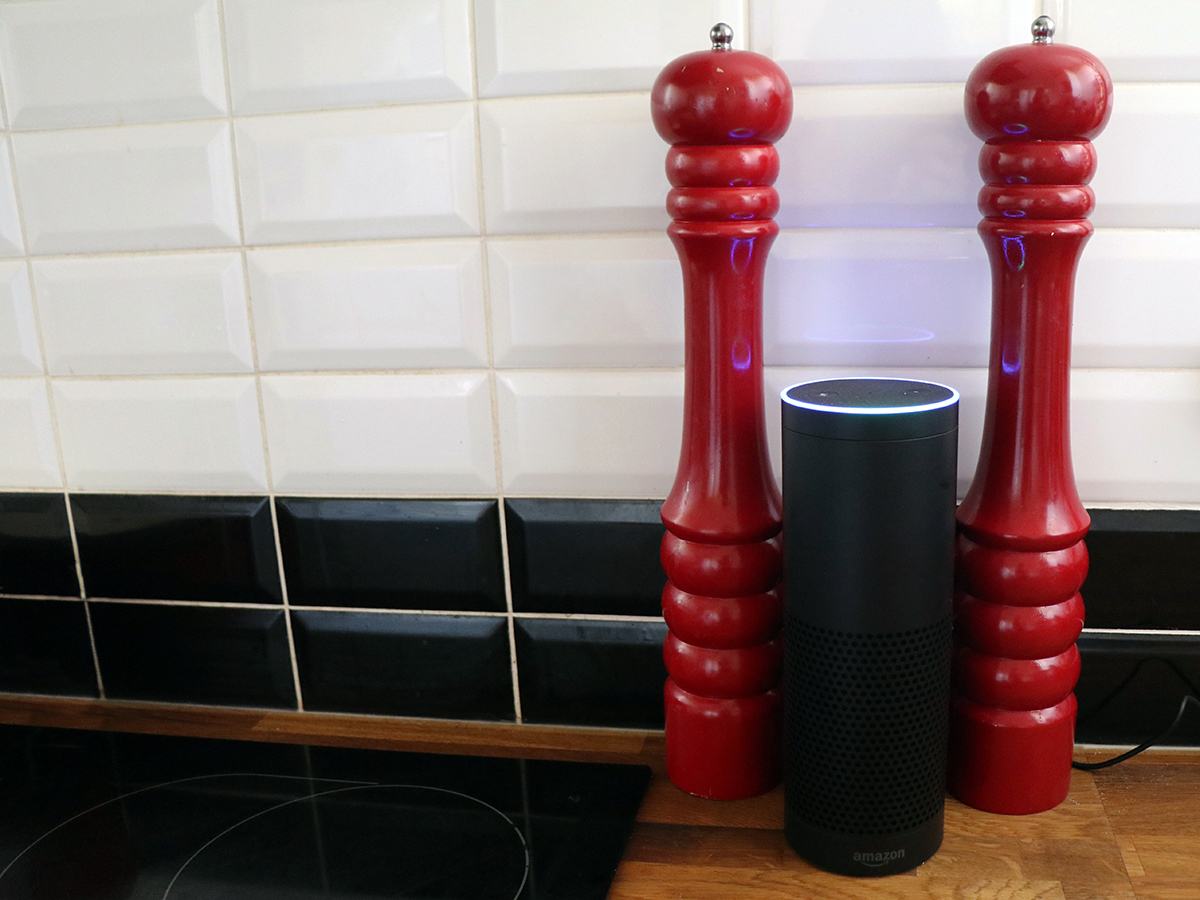 In terms of quantity, the Echo has way more connected apps and services compared to Google Home. It has over 10,000 'skills'; we counted fewer than 200 equivalents in the Google Home app.
The Alexa app lets you easily browse, search and enable a plethora of services for the Echo, making it much more flexible and useful than Google's offering. Bizarrely, it doesn't even have a search function for its add-on services yet, making you scroll through a list.
And yet, Alexa's skills do remind us of the early days of mobile app stores, and you have to sift through quite a lot of rubbish before finding genuinely useful, polished services.
Still, there are some handy ones. The National Rail service lets you ask Alexa for your regular commute train times, or you can plan a different journey from scratch. You can also order takeaways from Just Eat, or get directions for a quick 7-minute workout.
Google Home, however, offers no such services, and will act dumb if you ask it about public transport. While it offers very basic car directions, it'll only tell you how far away a destination is, as opposed to how to actually get there.
It's now something of a tie when it comes news though, as Google Home has beefed up its offerings in time for its UK launch. Both the Echo and Home now offer pre-recorded clips from the likes of The Guardian, The Telegraph, BBC, The Financial Times and Sky News. It's a fantastic way to quickly catch up on headlines while you get dressed/feed the cat/brush your teeth.
Winner: Amazon Echo – the Echo still has the edge on flexibility
Amazon Echo vs Google Home: Shopping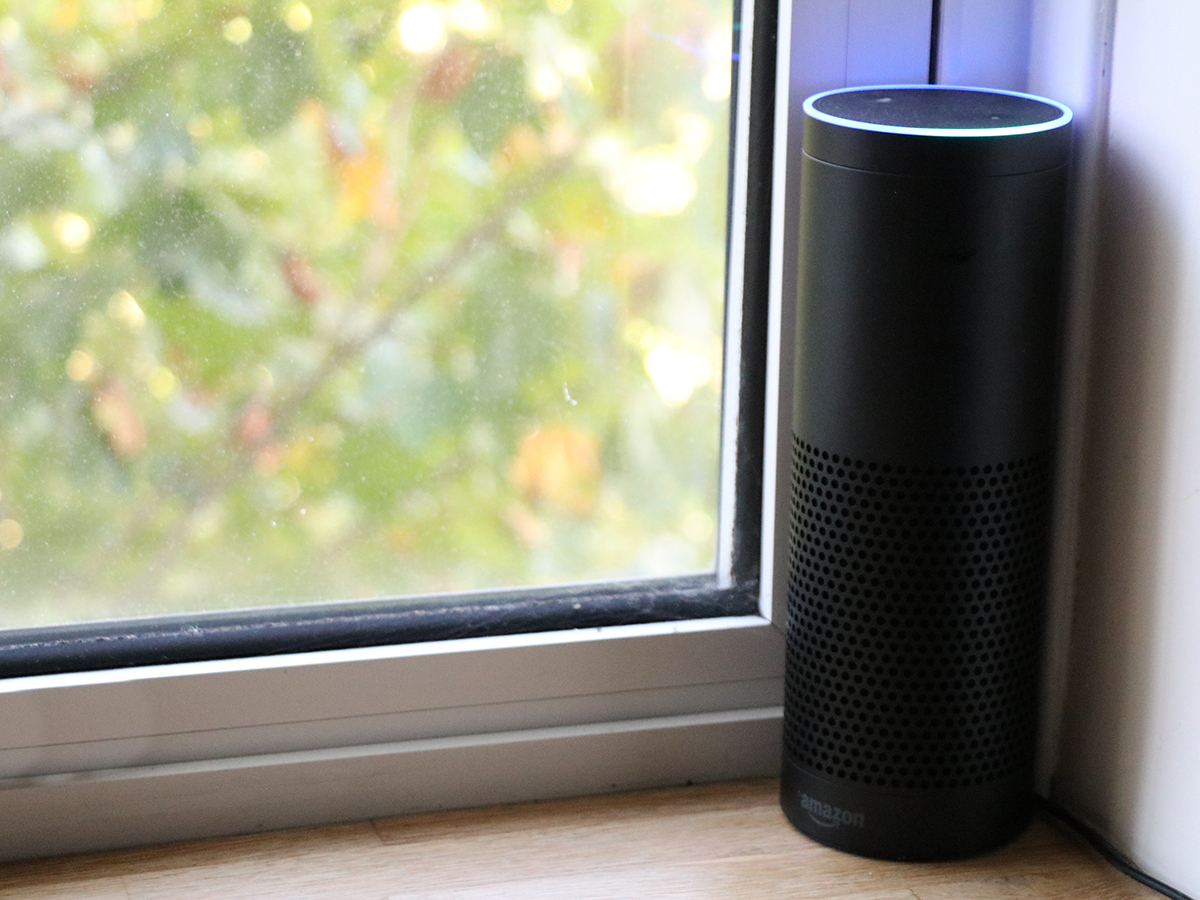 The Echo wins hands down in the shopping department, as it's the only smart speaker which actually lets you order things online in the UK (on Amazon, of course), using nothing but your own voice.
When we asked Alexa to order an umbrella from Amazon, it checked our previous order history, found an umbrella we'd previously purchased, and asked if we wanted to re-order it. We said yes, and just like that, we had a brand new umbrella in our hands the very next day. Magic.
If you haven't previously ordered anything before, Alexa will give you a list of the top few search results on Amazon, asking you if you want to buy any of them. It's one of the most futuristic things we've done in a while, and you can set a verbal pin number to prevent your mates from ordering you a MacBook Pro every few seconds as a prank.
Google Home recently started supported shopping in the US, thanks to integration with Google Express stores like Costco and Walgreens. Naturally, it can't yet match Amazon's scope and there are no shopping services available yet in the UK.
Winner: Amazon Echo – ordering triple-ply toilet paper with nothing but your voice? The Echo is the future.
Overall Winner: Amazon Echo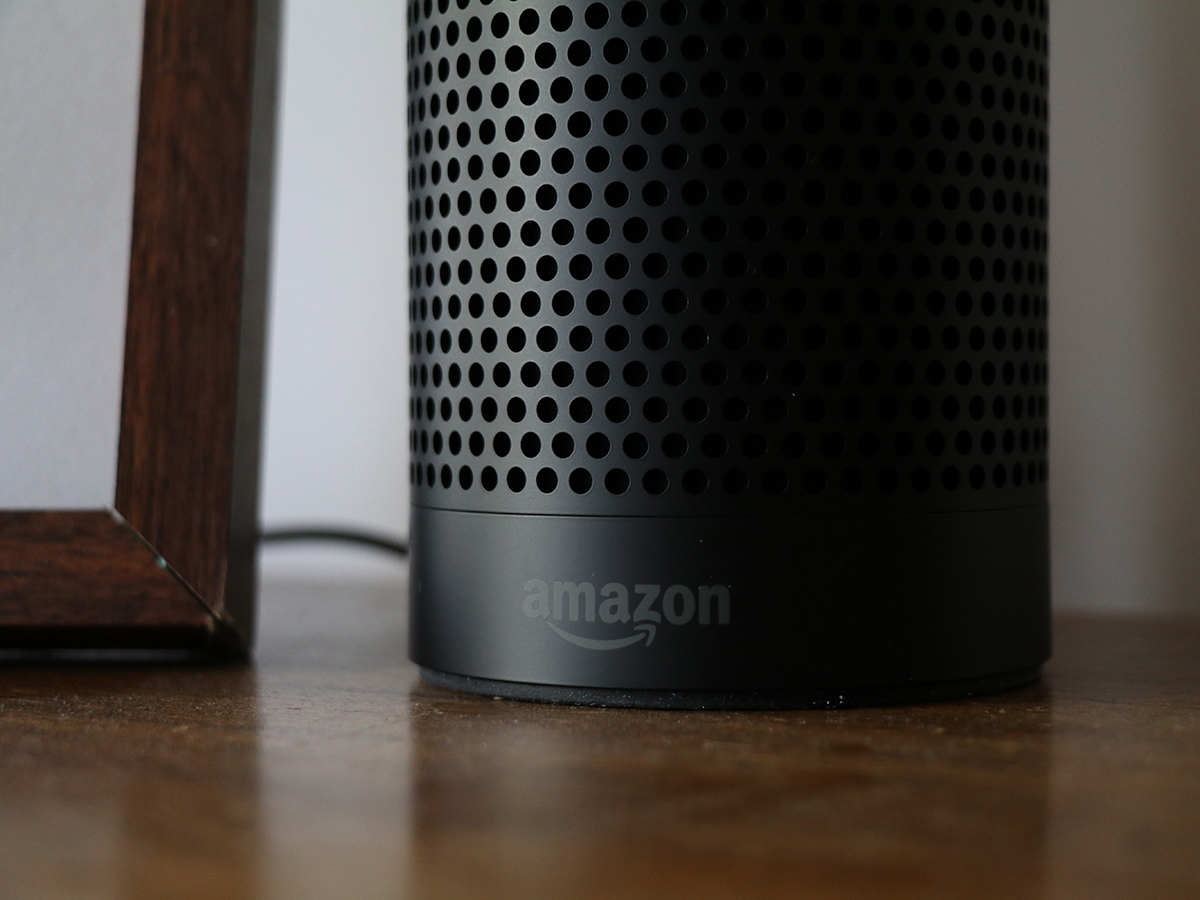 Only six months ago, the Echo was such a clear winner in the UK smart speaker battle, it was like watching Shadow from Gladiators destroy someone with a pugil stick. Our imported Google Home just couldn't compete, despite its superior voice search skills.
That's no longer the case. The UK launch of the Google Home has seen it fill some (if not all) of its functionality gaps, which means your decision is very much down to what you're looking a smart speaker to do.
If it's voice-controlled shopping and all-round versatility you're after, the Echo still has the edge. Its standalone sound quality is slightly better, it's got Sonos integration coming later in 2017, and it's simply had more time to integrate with UK-specific services like National Rail and Just Eat.
But Home is catching fast, and is the better voice assistant in some areas. As you'd expect from Google, Home's ability to answer virtually any question you can think of is unrivalled outside of the University Challenge studio, and it Chromecast skills mean it's currently the best way to get voice-controlled, multi-room audio. At least until Sonos and Alexa's tech wedding of the year.
It's the small things that just give the Echo the edge (and let Google Home down). It's the only one to support Hive, read you audiobooks or let you set reminders. Quite why Google Home doesn't let you add events to your calendar or set a radio alarm (rather than just a standard alarm) we're not sure, but they're not difficult things to fix. And if Home's recent splurge of new services is anything to go by, they won't remain broken for long.
If you're knee-deep in the Google ecosystem, we'd even go as far as to say that Home has the greater potential. But right now the Echo holds onto its title.
As Amazon and Google improve and perfect their respective AIs, we'll all be treated to bigger and better things like voice calling and messaging, and we can't wait to see what they'll be capable of.