The best powerline adaptor 2023: give your internet a boost
Our pick of the top powerline adaptors to fix your internet speed woes
Shopping for the best powerline adaptor probably won't be the most exciting online shopping experience, but it's a good step to take if you're suffering from slow Wi-Fi and/or dropped internet connections at home and many are integrated with mesh network tech, too.
While newer, more powerful routers or mesh Wi-Fi systems are an option, a high-end powerline adapter might be the perfect solution for your needs. You might, for example, be looking to boost the speed of a TV, PC, or console like the Xbox One X or PlayStation 5 — especially if they're located on the opposite end of your house from your router, with weak Wi-Fi signals causing all sorts of problems.
There are plenty of options out there, and the choice can be a bit daunting. That's why we've rounded up some of the best powerline adaptors below, to help make your decision a little bit easier.
What is a powerline adaptor, and how do you use it?
A Powerline adaptor can help by using your home's existing electrical wiring to "send" the internet connection from one adaptor to another. Simply plug one powerline adaptor into a plug outlet near your router, and connect them together via an Ethernet cable. Now grab the second powerline device and plug it near your device of choice (e.g. a console).
Congratulations — you can now plug your console directly into the nearby powerline adaptor with a direct Ethernet connection, resulting in much faster, more reliable speeds. Some powerline adaptors can even broadcast their own Wi-Fi signal, which is ideal if you want to deal with fewer cables.
With that short recap over, let's check our top picks of the best powerline adaptors:
What's the best powerline adaptor?
Devolo Magic 2 Wi-Fi 6
Simply put, the Devolo Magic 2 Wi-Fi 6 is the best powerline adaptor you can currently buy — and that's reflected in its higher-than-average price.
The addition of Wi-Fi mesh smarts to the standard powerline connectivity features makes this kit stand out from the pack, especially when you take Wi-Fi 6's faster speeds into account.
The combo of Wi-Fi and Ethernet means that you can use wireless gadgets like phones in another area of your house at faster speeds (up to a blistering 2400Mbps), while hooking up important devices like your PC directly to the adaptor itself via an Ethernet cable. The latter offers the smoothest performance for key activities like online gaming, where every bit of speed helps.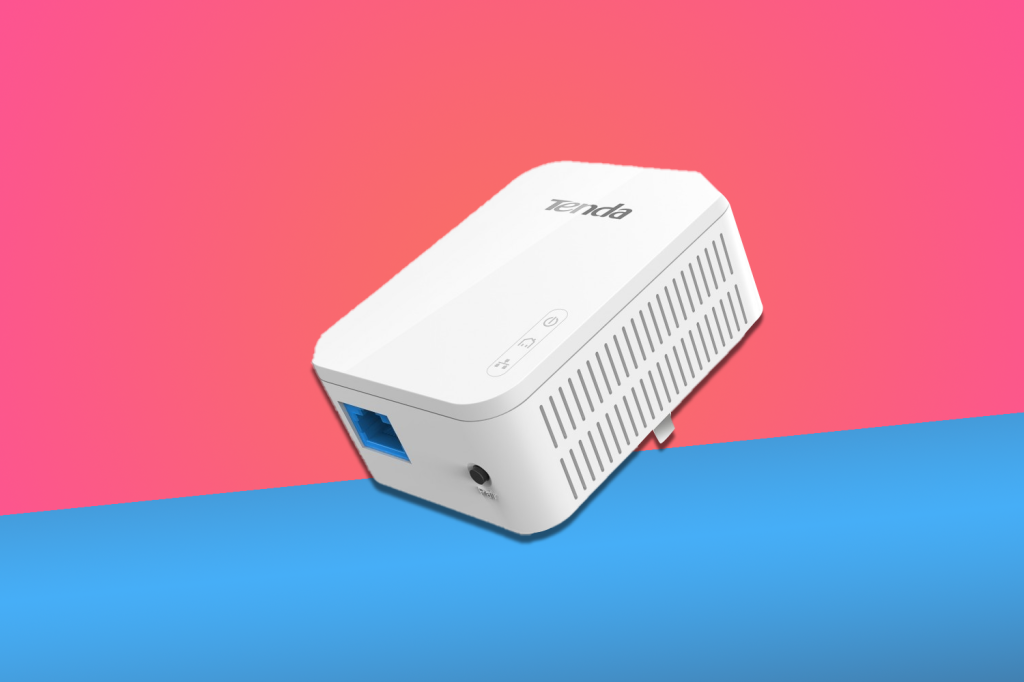 Tenda PH3
In contrast to the wallet-busting Devolo option above, this offering from Tenda is one of the cheaper solutions around. It doesn't have any fancy tricks like built-in Wi-Fi support, so you're limited to traditional Ethernet cable connectivity.
With a theoretical maximum speed of 1000Mbps on offer, it's no slouch in the connectivity department, offering plenty of oomph for things like 4K video streaming.
Handy built-in LEDs also let you know the best position for stronger signals (red for weak, green for strong), while simple setup and ease of use make it a cinch to get going.
Devolo Magic 2 LAN
Devolo's second entry on our list offers the same nippy 2400Mbps speeds as its Wi-Fi 6 sibling, minus the Wi-Fi functionality. This means it's noticeably cheaper, though still more expensive compared to most rivals.
That extra cost can be attributed to the fact that its faster speeds unlock the possibilities of high-performance features like 8K streaming and competitive gaming.
It might be overkill for your needs, but if you want to squeeze the maximum performance out of a device like an 8K TV or gaming PC (and don't mind wired connections), then this is one of the best options around.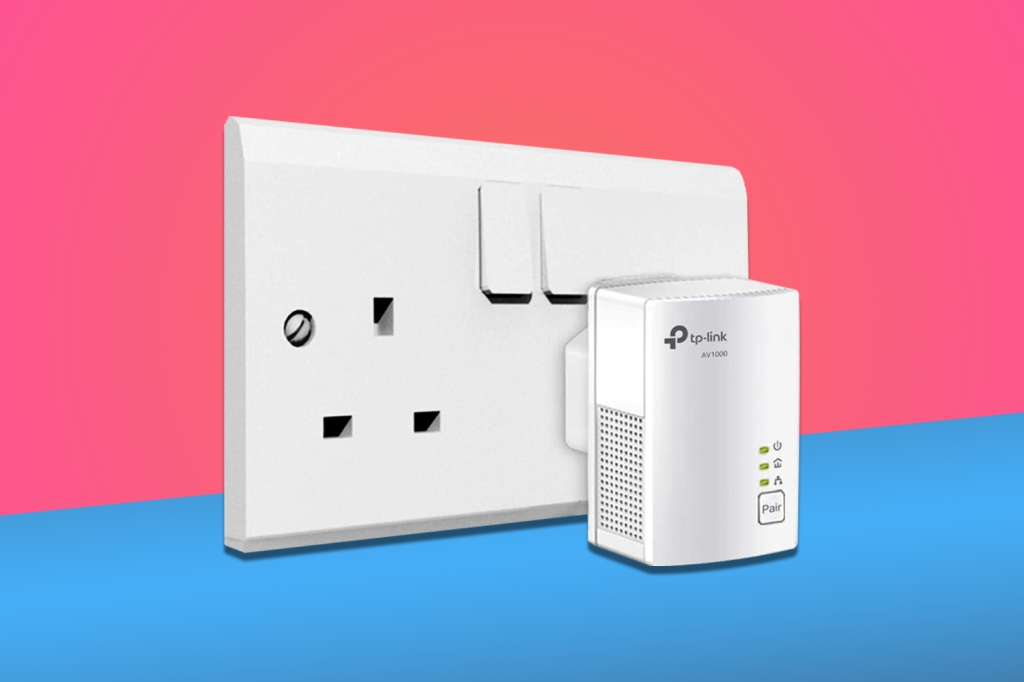 TP-Link AV1000
TP-Link's AV1000 is one of the best options for most people, serving up respectable speeds and performance, and a very affordable price.
While Wi-Fi-less, it's capable of providing up to 1000Mbps, letting you stream 4K video with ease. It's plug and play too, which means setup is as easy as, well, plugging everything in.
An automatic power-saving mode is a welcome bonus too, reducing power consumption by up to 85% when not in use.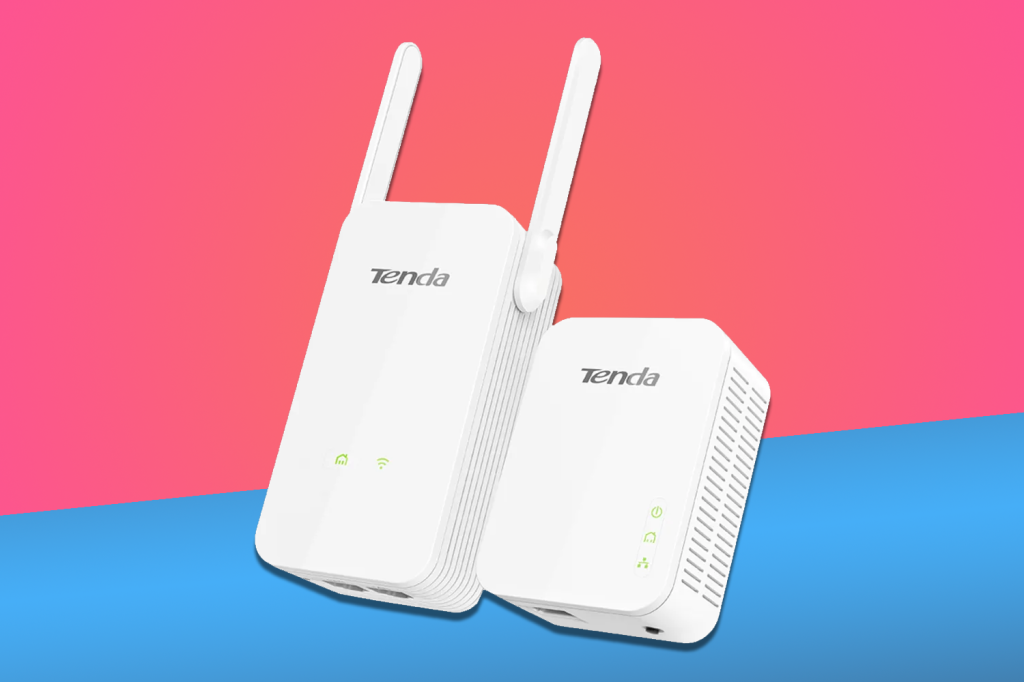 Tenda PH5
If you're after a powerline adaptor with Wi-Fi skills that won't destroy your bank balance, Tenda's kit has you covered.
Comfortably less than the Wi-Fi-toting Devolo (though also slower with max speeds of 100Mbps), it's got more than enough speed for the majority of users, with 4K video streaming posing no problem.
With a Wi-Fi range of up to 300m, this is a superb budget-friendly solution for those looking for flexibility and performance at an affordable level.