Sonos Era 300 and 100: what you need to know
What can we expect from the new Sonos speakers?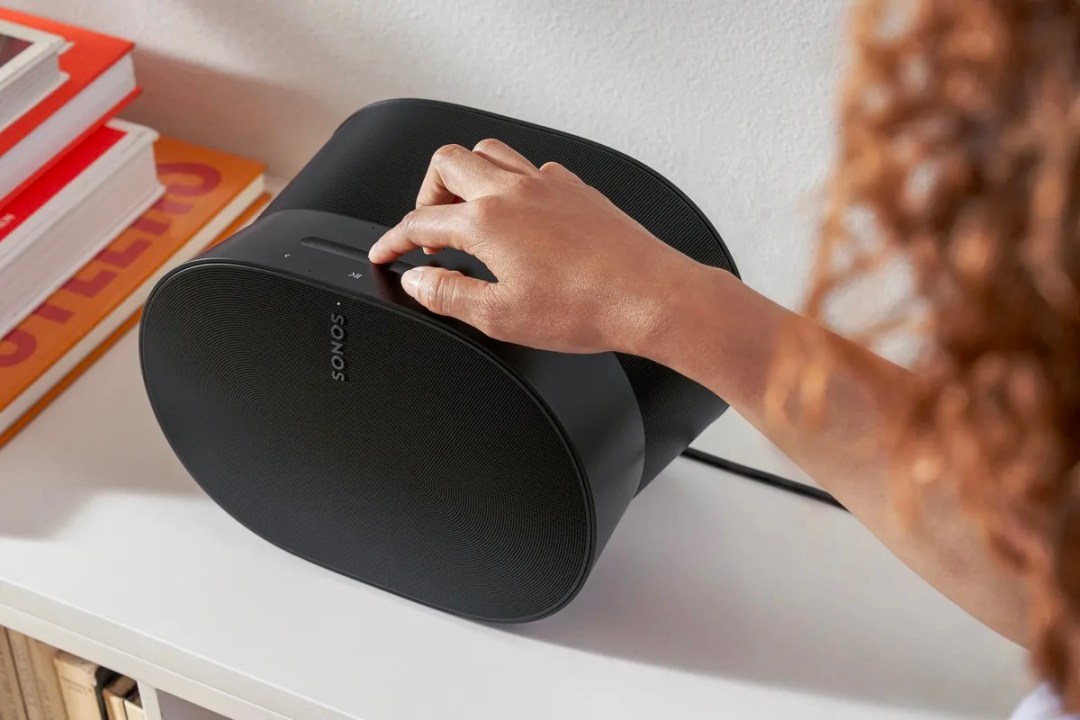 When it comes to closely guarded secrets, news of a new line of Sonos speakers hasn't exactly been guarded with CIA level security. We've been hoping Sonos would give us a morsel of official info about its 2023 plans for some time, but there hasn't been certified confirmation about what the audio company has up its sleeves. That's all changed now, though. And no, it's not the Sonos headphones (yet).
Thanks to an exclusive from The Verge, we now know that Sonos is releasing a brand new set of speakers. The Sonos Era 300, and Sonos Era 100. The two speakers have been rumoured for a while, but we previously only had some disparate information and a few renders to go on.
Here, we take a look at what the Sonos Era 300 and 100 bring to the table.
Sonos Era 100 and 300: what are they?
In essence, both the Sonos Era 100 and 300 are a set of premium smart speakers. Compared to, say, the Sonos Move, the pair are designed for home use but with a few key differences.
The Sonos Era 300 has been designed from the ground up to be an all-in-one spatial audio device. It features six drivers that pump out sound from various angles, and can be used with devices like the Arc or Beam to create a surround sound experience with upward-firing drivers. It's also been reported that the Era 300 will support Bluetooth audio and a USB-C line-in.
The Era 300 design almost resembles an oversized VR headset, with a flat speaker at the front and a large, slightly coned speaker protruding from the back. Much like other models in the Sonos range, colour schemes are only available in black and white for both the Era 300 and 100.
The Sonos Era 100, meanwhile, is seemingly being billed as an evolved Sonos One. There's no complaints here about that, as the One has proven itself as a fantastic speaker for pretty much any home arrangement. With the 100, we can expect a second tweeter for stereo sound, and beefed up bass thanks to a bigger mid-woofer. The Era 100 will also support Bluetooth audio and USB-C.
The Era 100 allows for external audio devices, such as a turntable, to run through it without the need for any tweaks or, ahem, some Stuff approved accessories. Design-wise, the Era 100 borrows largely from the Sonos One, but is a little rounder in shape.
Both the Sonos Era 100 and 300 will apparently go on sale in late March.
Sonos Era 100 and 300: what will they cost?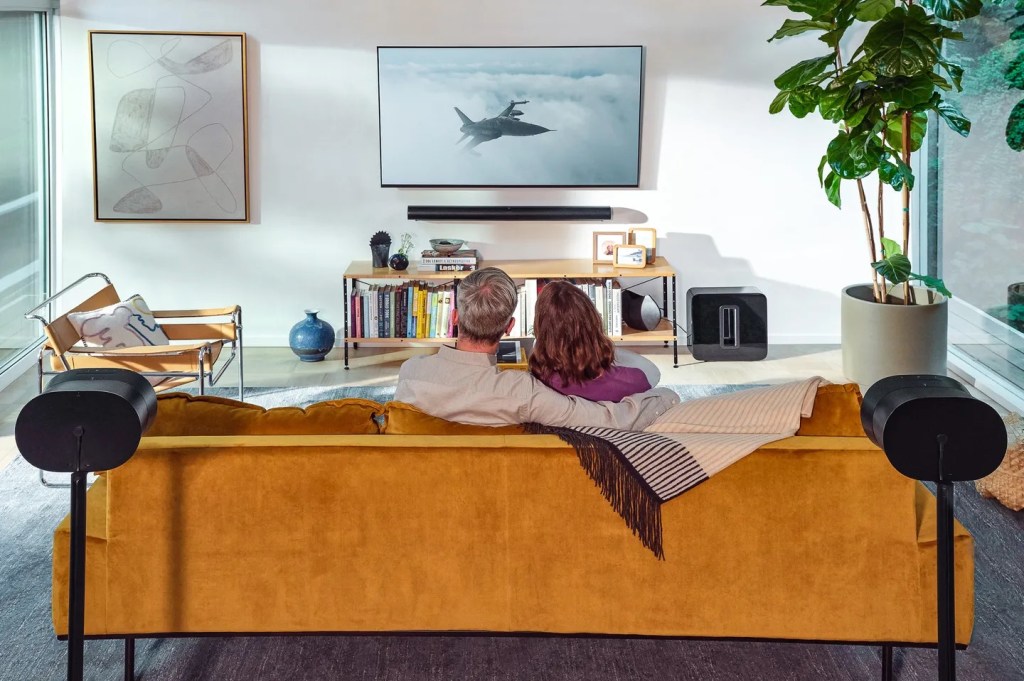 The Verge says the Era 300 is expected to be priced at around $450 (£372). For the Era 100, $250 (£207) is the apparent asking price. UK prices for both the Era 300 and 100 remain unknown, but we'd hope they'd be priced similar to comparable models. On launch, the Sonos One was priced at £199, with the Sonos Five currently on sale for £499.
Sonos Era 100 and 300: what's supported?
While we may know what the Sonos Era 100 and 300 should look and sound like, less is known about what services they'll support. When it comes to the Era 300, a key issue lies in Apple's own spatial-audio interests. It's believed that Apple Music's Dolby Atmos tracks are unlikely to be supported on launch. Voice assistant options should include Sonos Voice Control and Amazon Alexa. However, after a series of back and forth legal battles between Sonos and Google, support for Google Assistant may not be supported.
The Era 300 and Era 100 will support Trueplay tuning on Android phones for the first time, which scans how sound reflects off walls and furnishings, and tweaks the audio accordingly.
Until we can get our mitts on the Era 300 and 100, it's unclear whether the new models really do mark the next generation of Sonos speakers. With that in mind, be sure to check back in for our verdict.