2083-piece LEGO Icons Concorde has permission to land
A brick-based tribute to aerospace history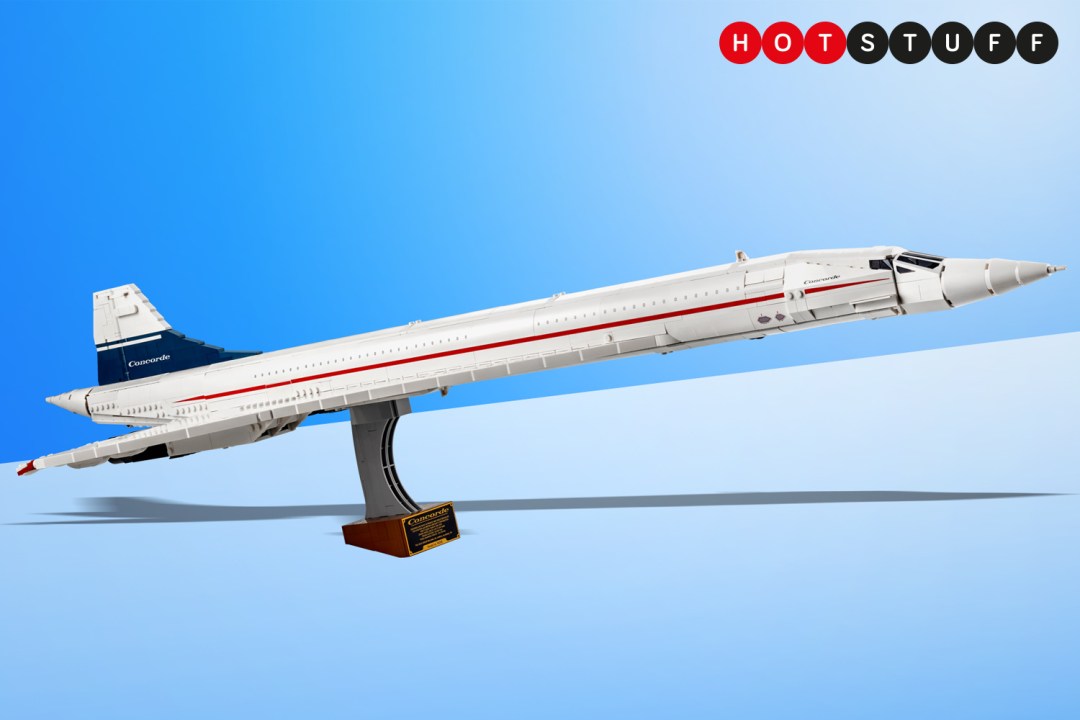 Plane spotters that never got the chance to fly on the world's first supersonic passenger airliner can now build one of their own. The new 2083-piece Concorde continues the Icons range's run of dishing out some of the best new Lego sets on sale, with plenty of intricate details inspired by the real thing.
Lego Icons Concorde ($199.99 / £169.99 / €199.99, from the official Lego web shop) will touch down in stores from the 7th of September, just in time to mark 20 years since it made its final commercial flight in October 2003.
The iconic Anglo-French plane's tilting droop nose has been replicated in Lego scale, along with functional landing gear: twisting the tail cone raises and lowers the wheels, via gears that run the length of the undercarriage. There's also movable elevons on the delta wings, hinged upper and lower tail rudders, and a removable roof section to reveal a kitted out cabin – complete with toilet cubicles.
Fully assembled you're looking at a 105cm (41.5in) long model, with a 43cm (17in) wingspan. The included display stand lets you pose it in flight mode, or tilted for take-off or landing. Maybe start clearing some shelf space if you're planning to add one to your collection.
The display stand also includes a commemorative plaque detailing some astonishing Concorde facts and figures, most notably its astonishing cruising speed: 1338mph or Mach 2.02, which is twice the speed of sound.
The model itself wears the prototype and pre-production livery used by both the UK and France, ahead of the plane's airworthiness approval. The real thing would go on to wear British Airways and Air France colours when commercial flights began in 1976. It doesn't look like Lego has a Pepsi livery version (a thing that actually happened in the 90s) planned any time soon.
Lego VIPs can be first in line to place an order for the Concorde model from the 4th of September, with regular retail sales starting three days later.