Eve's debut smart audio streamer packs AirPlay for Hi-Fi listening
Quickly stream music from Apple devices to Hi-Fi audio kit.
While fancy audio gear gets you some of the highest quality listening, this often comes with a sacrifice of convenience. You won't find many Hi-Fi amps with smart features built-in, leaving you to juggle cords and cables. But Eve's latest smart home device wants to make things easier for the audiophiles out there. The brand's debut smart audio streamer is a small box that you can hook up to Hi-Fi amps and stream music using Apple's AirPlay.
Eve's smart audio streamer is a wireless audio receiver that you can plug into the back of Hi-Fi amps. It streams music to your kit from Apple devices, using AirPlay 2 for wireless audio. The Eve Play does only support AirPlay, however – so you will need an iPhone, iPad, or Mac to stream music. On top of having 2.4GHz and 5GHz Wi-Fi built-in, round back, you'll find optical, coaxial, and RCA audio outputs, a built-in DAC, and Ethernet port.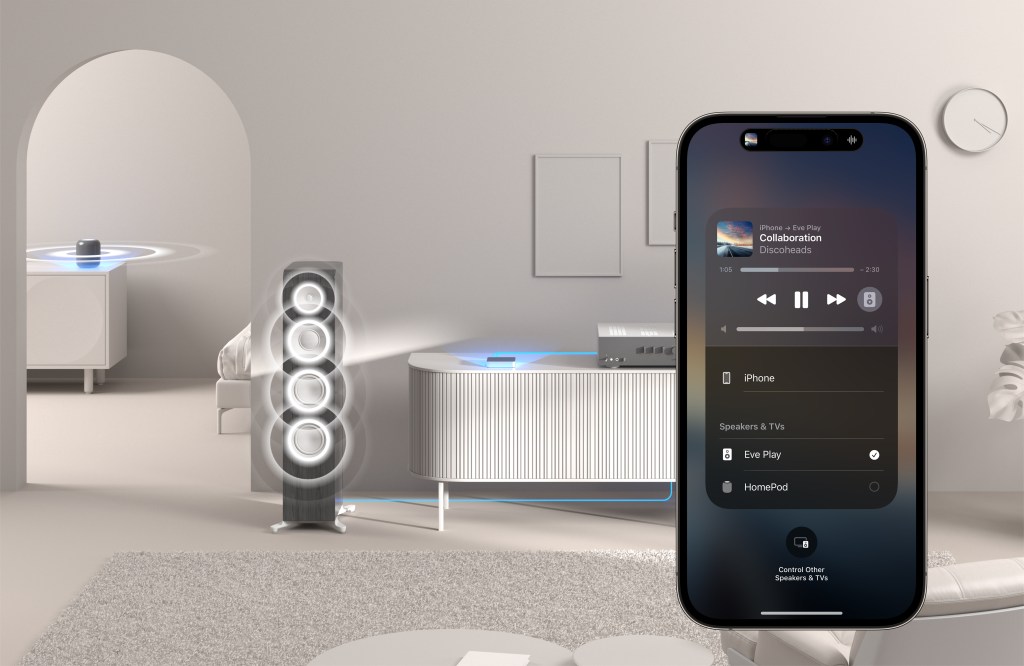 In addition to letting you stream music, the Eve Play comes with a few smart features baked in. Using the companion app's Audio Sync feature, you can adjust the latency between your speakers and the audio that's playing. The smart audio streamer offers a signal-to-noise ratio of 112 dB for audiophile-ready sound.
Fancy ditching the cables for your Hi-Fi listening? The Eve Play will be released in November, following its debut at the IFA 2023 expo. It'll retail for $150 directly from the brand starting on 14 November. Also at IFA 2023, the smart home brand showed off a new Matter-friendly portable thermostat. Plus, it announced that the Eve MotionBlinds will receive an update that adds Matter support.