Lego Ideas Insects collection makes bugs out of bricks
There's nothing creepy (but plenty crawly) about Lego's latest fan-designed set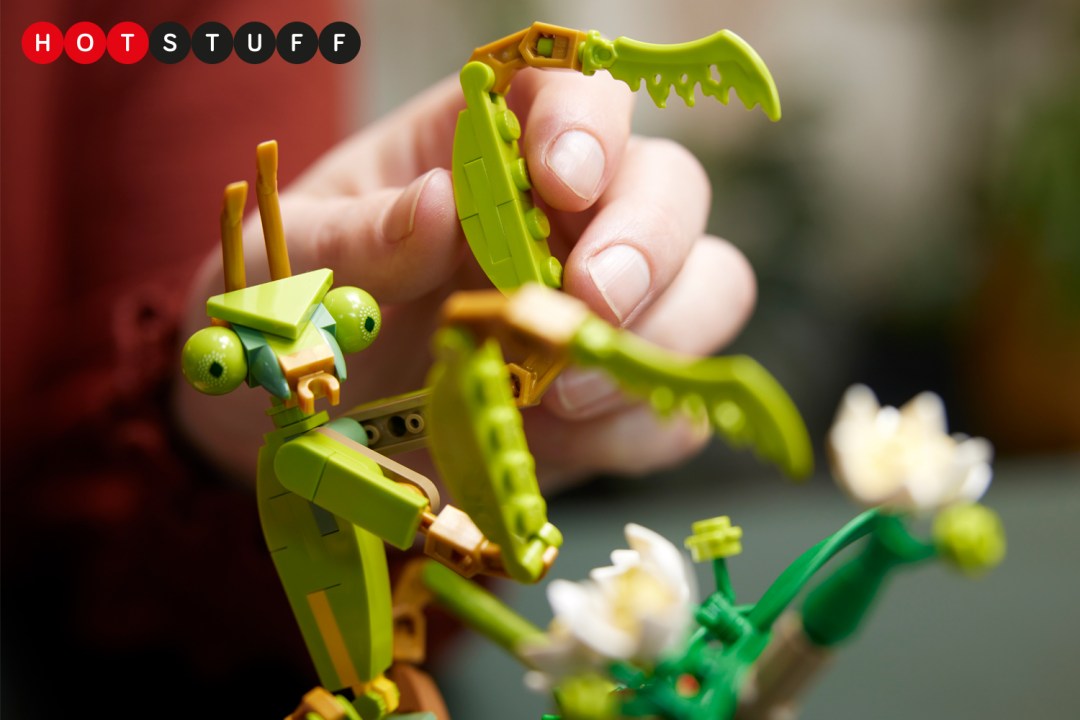 Lego delivers fantastic new sets with impressive regularity, but knows its customers can be even more creative than its home-grown brick builders. That's how the fan-sourced Ideas range, which includes some of the best new Lego sets on sale, has just reached a milestone 50th set. The new Ideas Insects Collection includes a trio of craftable critters,
Conceived by Spanish Lego fan José María Pérez Suero, the Insects collection includes a Blue morpho butterfly, Hercules beetle, and Chinese mantis. At roughly 15cm/6in each, you might want to keep these near-life-size creations away from anyone who's afraid of bugs.
Each insect sits on a separate display base, with Lego surroundings inspired by their natural habitats. The South American butterfly sits on a tree branch and includes a buildable flower and honeybee. The Chinese Mantis hangs on a thin tree branch, ready to prey on the ladybug hidden amongst the nearby flowers. Finally, the Central American Hercules beetle has removable wings, and its shell can be opened or closed for a choice of display options. It rides on a decaying log.
The Lego Ideas Insects set is made up of 1111 pieces total, and will be hitting the Lego web store from the 4th of September for Lego VIPs. Everyone else will have to wait until the 7th of September when it hits general retail, for $80 / £70 / €80.
To mark the launch, Lego has tapped up foley artist Sanaa Kelley to create Green Noise, a playlist of an ASMR mix of Lego clicks and sounds inspired by each insect. Each track uses everything inside in the Insects Collection box to mimic the noises each insect makes in the wild. Personally we'd have liked a selection of insect-themed hardcore gabber tunes, but imagine this is a more appropriate construction soundtrack.
The three 45-minute tracks are available to stream on the Lego website now.