Samsung's Galaxy Tab S9 trio are weatherproof wonders
Three screen sizes, two colours, one S Pen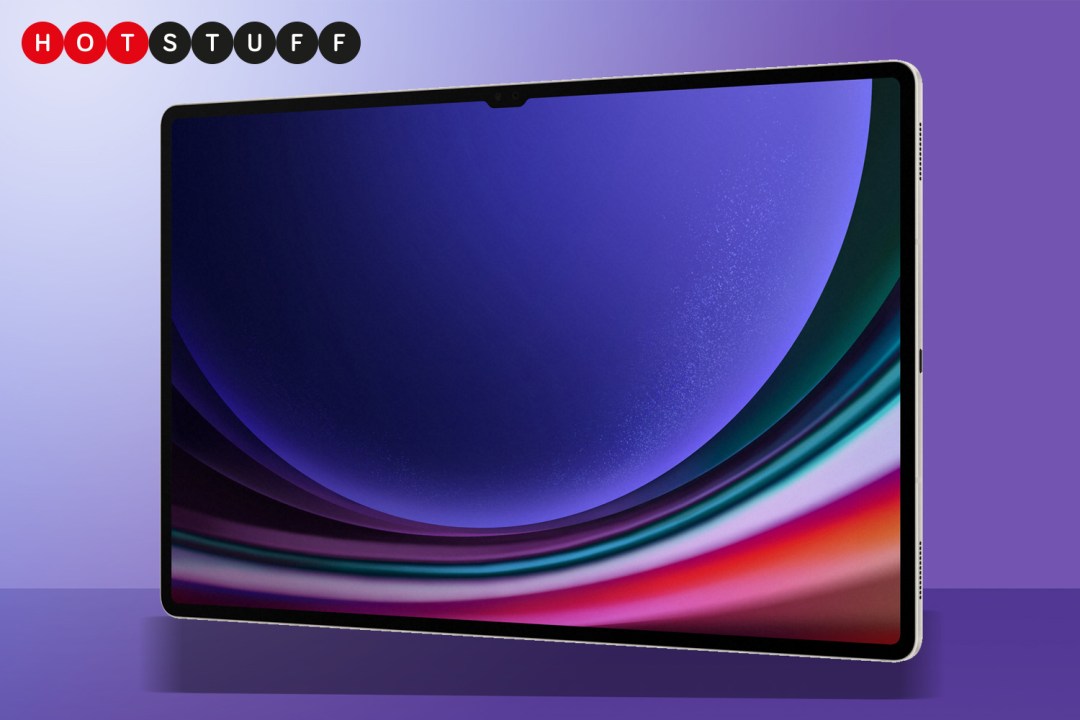 Samsung continues to muscle in on Apple's territory with its latest trio of tip-tier Android tablets. The Galaxy Tab S9 Ultra dwarfs even the largest iPad currently on sale, while the Tab S9 and Tab S9+ go all-in on performance with the latest Snapdragon silicon. All three land with IP68 water resistance – a first for any mainstream slate.
With a giant 14.6in screen, the S9 Ultra remains the best of the bunch, and is out to replace your laptop. The S9+ steps down to a still substantial 12.4in, while the vanilla Tab S9 has an 11in display. All three have 120Hz AMOLED panels with better-than-Full HD resolutions and HDR support. 20% larger speakers than the previous generation promise punchy audio, and there's Dolby Atmos support for more engaging spatial sound.
The magnetic docking cradle on the rear of each tablet is now bidirectional, so it doesn't matter which way round you plonk the bundled S Pen back – it'll still refuel ready for the next time you need it. This latest version is also IP68 rated, so can go anywhere the tablets can. For serious artists, the optional S Pen Creator Edition steps things up with enhanced tilt detection, a unique design and multiple interchangeable pen tips.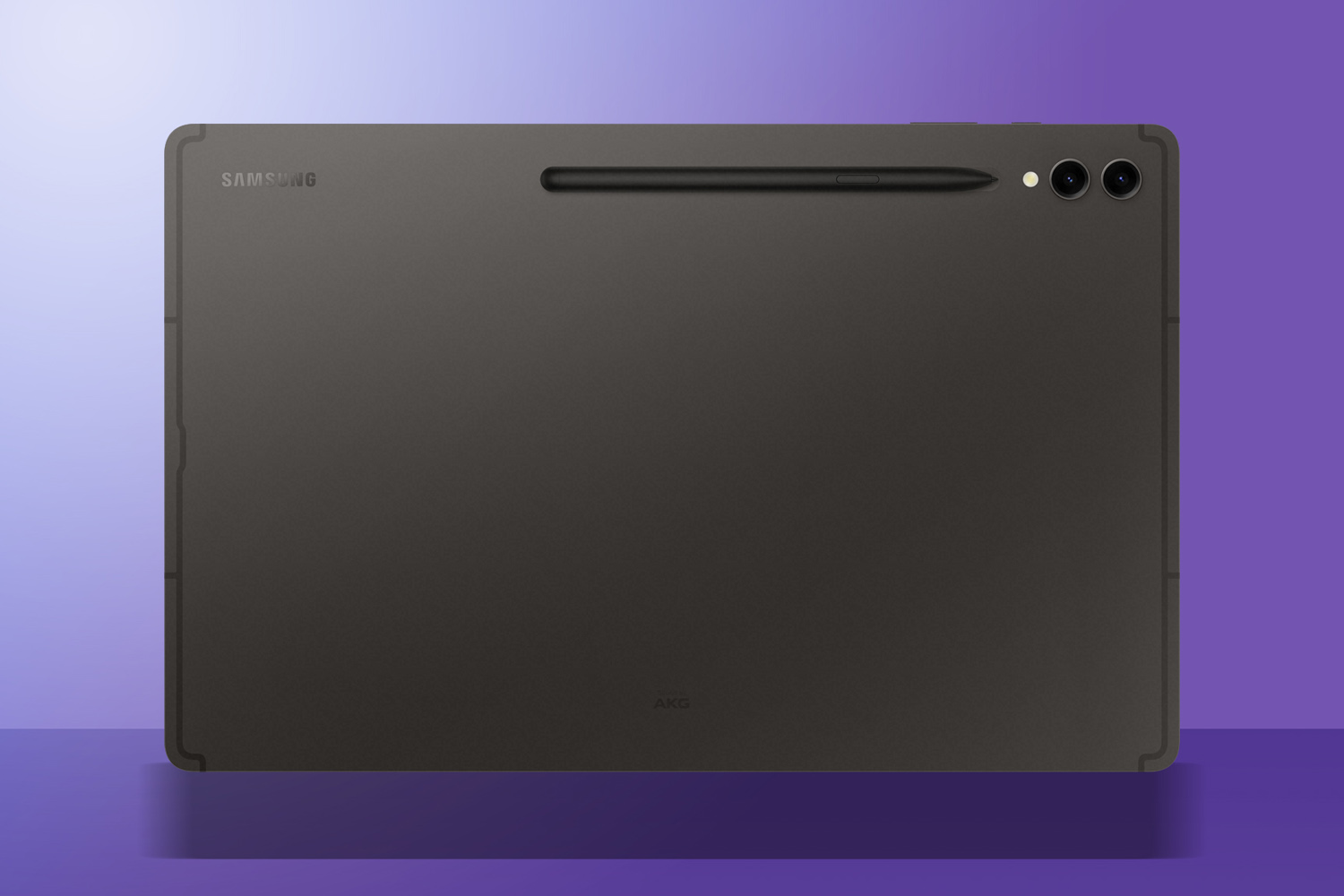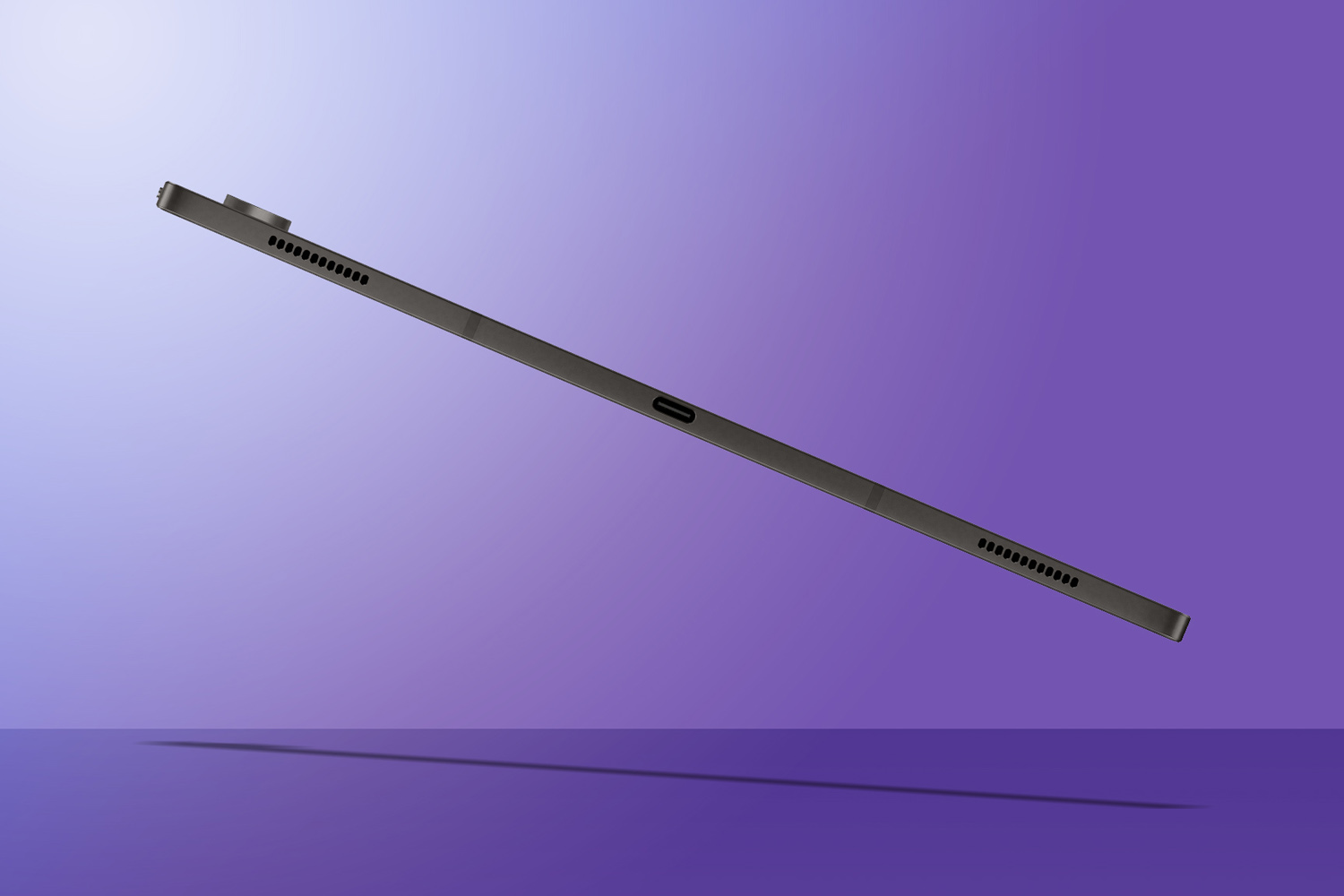 The trio are all machined from aluminium, with super-svelte dimensions. They'll launch in Graphite and Beige colours, and a choice of Wi-Fi only or 5G-enabled models.
All three models are powered by the same Snapdragon 8 Gen 2 for Galaxy CPUs found in Samsung's Galaxy S23 smartphones. Custom-tuned by Qualcomm with extra performance muscle over the stock chip, it should make them the most powerful Android tablets around come launch day.
The S9 Ultra ships with either 12 or 16GB of RAM, and 256GB, 512GB or 1TB of storage. It has the biggest battery of the three, at 11,200mAh. The Tab S9+ sticks with 12GB of RAM across the board, with either 256GB or 512GB of storage, and a 10,090mAh battery. The regular Tab S9 has the smallest battery of the lot at 8400mAh, and the base model makes do with 8GB of RAM and 128GB of storage, although there's also a 12GB/256GB model if you want extra capacity or more multitasking.
On the photography side, the Tab S9 sticks with a single 13MP rear camera, while the Tab S9+ and Tab S9 Ultra add an 8MP ultrawide snapper into the mix. Up front, the Tab S9 and S9+ have a 12MP ultrawide selfie cam built into the bezel; the Tab S9 Ultra gains a second 12MP sensor, contained in a notch that eats into the screen.
All three run Android 13, with Samsung's OneUI interface sat on top. That brings DEX mode for hooking up an external monitor and doubling as a desktop workstation, split-screen multitasking and an ever-present taskbar to quickly launch your favourite apps. Multi-control also lets you manage your Samsung smartphone using the tablet screen, for fast file sharing.
Samsung has also stepped up its third-party support for 2023, bringing big name apps including GoodNotes (the most popular note-taking app on iOS), LumaFusion for video editing, Clip Studio Paint, and the ArcSite CAD design tool.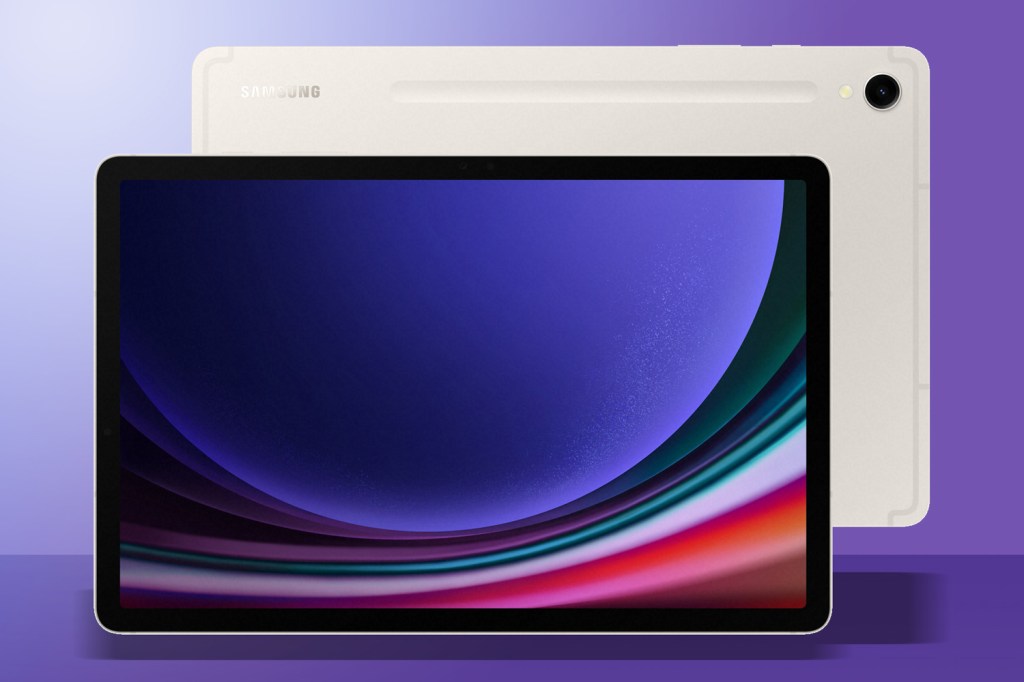 The new line-up is up for pre-order right now on the Samsung website, with devices set to start shipping on the 11th of August alongside the Galaxy Z Fold 5 and Z Flip 5 smartphones, and Galaxy Watch 6 wearables.
Prices start from £799 for the 128GB, Wi-Fi-only Tab S9. The 12.4in Tab S9+ starts at £999 for 256GB of storage, and the Tab S9 Ultra kicks off from £1199. All three undercut their equivalent Apple iPad Pro by a fair margin, and can be ordered directly from the Samsung website.