Samsung's new Odyssey Neo G7 gaming monitor is its first flat Mini-LED model
Packing 4K resolution and exceptional picture quality.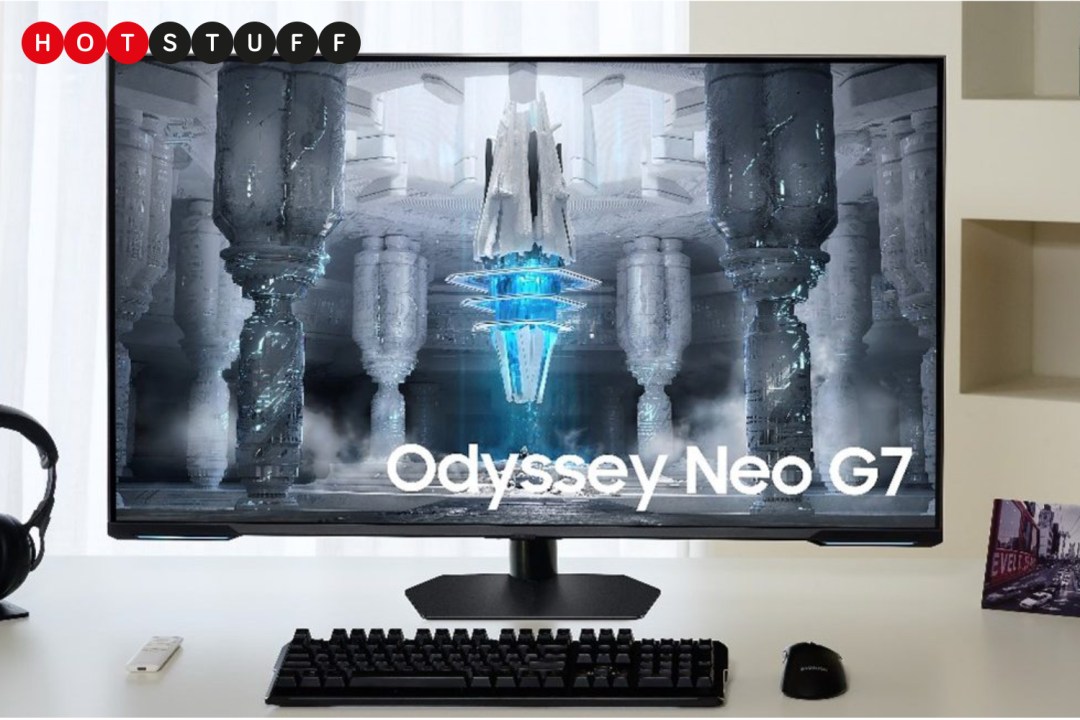 We've seen all manner of gaming monitors: flat, curved, adjustable, and huge ones as well. But Samsung's latest is a first for the brand. The new Odyssey Neo G7 is the brand's first flat Mini-LED gaming monitor. This display boasts 4K resolution, and an exceptional picture quality thanks to its panel technology.
This new monitor is pretty large, clocking in at 43-inches. You'll find a 4K, 3,840 x 2,160 resolution for a more life-like picture quality. Behind the display, you'll find Samsung's Mini-LED panel tech. This gives the monitor more precisely controlled lights, and allows Samsung to squeeze some more in there. The result? You'll get richer blacks and more expansive colours on the Odyssey Neo G7.
On the Odyssey Neo G7, you'll find Samsung's Game Bar – a feature that allows you to quickly tweak the display's settings without leaving your game. You can adjust FPS, the display ratio, picture mode, and more from this quick menu. Plus, the monitor comes packing Samsung's Gaming Hub with instant access to game streaming. You can easily play titles from Xbox and NVIDIA GeForce NOW without downloading anything.
Samsung's latest Odyssey monitor got you peeping? You can pre-order the gaming monitor from now until 5 March, directly from Samsung. It'll set you back £899, which is pretty comparable to other gaming monitor options. Samsung will release the Odyssey Neo G7 on 6 March, so expect a knock on the door soon after.