Google's Home speaker is real, but not really here
We now know more about it... but not when it's coming to the UK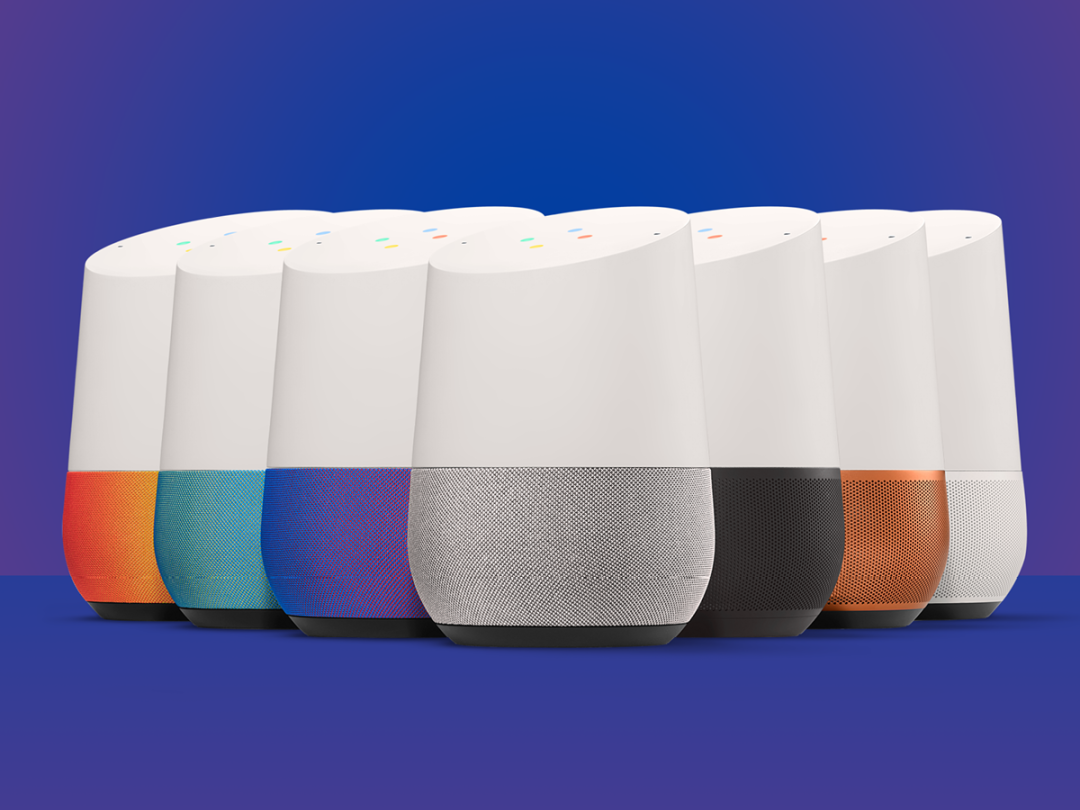 Yes, you've seen Google Home before. It was unveiled at Google's I/O conference earlier this year. But now we know some more things about it and if we were excited about it before, we're triple-excited about it now.
But first, the basics. What is Home? It's Google's Amazon Echo rival: an internet-connected speaker box that you can talk to, in the same way you can talk to Google through your phone.
"OK, Google", you say to wake it up. Then you might ask it the weather, or to put on BBC 6Music, or what the Barnsley score is.
You can cast music to it from your phone, like it's a Chromecast Audio, or you can get it to play a YouTube video on your TV, if you've got a Chromecast-enabled TV.
With us so far? Good. Here's the new stuff…
For firsts, you can have several Google Home devices in your house, dotting them around like wireless multiroom speakers. Which they are – because you can group them together to play the same audio.
But when you say "OK, Google", only the one nearest to you will answer. Or, if your shiny new Pixel phone is nearer it will answer. This is marvellous, cleverer than Echo, and immediately makes us want to buy several Homes. Which might, we admit, be the point.
Second, you can ask it to flip a coin. Essential? No. Neat? Yes.
Up next is an acknowledgment that unlike product launch demos, you'll probably ask your Home to do the same things every day… and that's going to get boring.
So third on the list of exciting new things we now know about Home is that you can set defaults, such as Spotify for music, instead of adding "on Spotify" to every music request. Smashing.
Number four is predictable, but heartening. That beats five, which is going to be predictable, but saddening. Brace yourself for that, after this: Home will work with non-Google stuff, including Nest, Samsung SmartThings, Philips Hue and IFTTT. That last should act as a gateway to all sorts of other kit, too.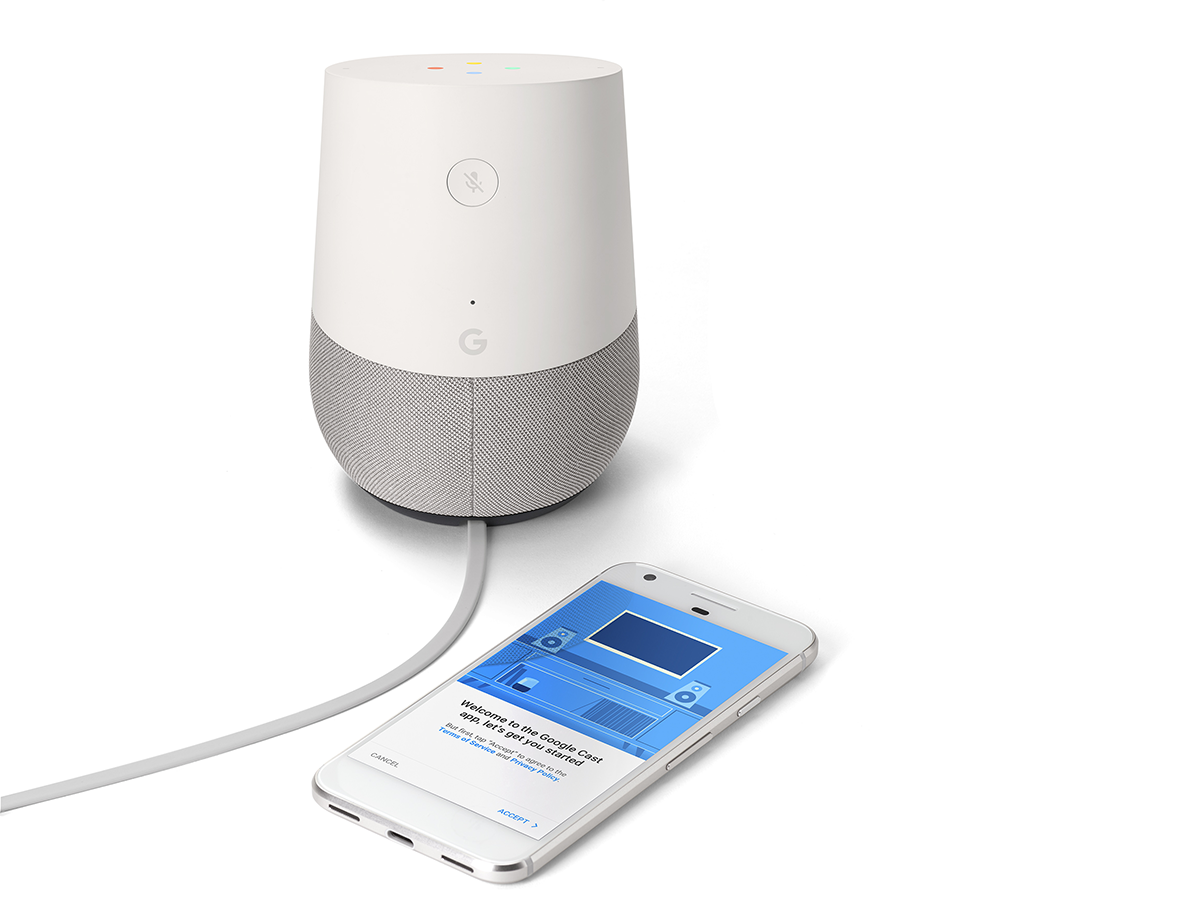 Tissues ready? Google has announced the price for Home and it's $129. That funny looking squiggle is not a pound sign, and that tells you that Home is not ready for the UK yet.
No word from Google on when, or why. Maybe there just aren't any ships in port. Frown reversal, though: even if US$129 converts to £129, that's not a bad price; Amazon Echo is £149.99.
Are you as excited as we are about Home? There's more to know – like that it has a touch-sensitive top panel for volume and control – but it's all in our proper Home preview piece. Including that bit about the touch-sensitive top panel. But you know that already. You don't know about the physical microphone mute button though! Oh, wait…
Anyway, we're off to march on Google's HQ in protest at the lack of UK launch date. See you there?