iPhone compatible Nike+ Basketball and Training shoes coming in June
Track your training with Nike's hi-tech Training and Basketball shoes and iPhone apps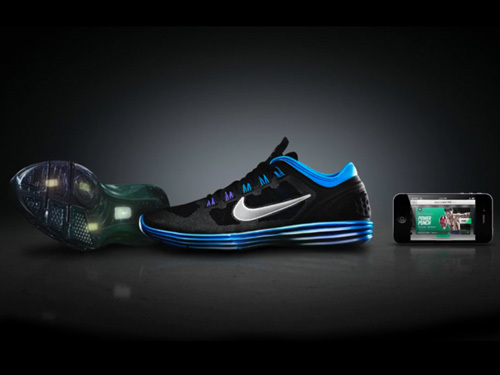 If you've been eyeing the Nike+ runners with envious eyes from the confines of the gym or the basketball court, wishing you could get your hands on some of their lovely iPhone-compatible performance metrics, fret no longer. Nike is introducing a new line of Nike+ footwear aimed at gym bunnies and slam dunkers, with accompanying Nike+ Training and Nike+ Basketball iPhone apps.
The Training range features two styles of shoe – the Lunar TR 1+ (for men) and Lunar Hyperworkout+ (for women).
Fitness fans can follow workouts by likes of Rafael Nadal and US international goalie Hope Solo with the associated Nike+ Training iPhone app. If you own the shoes, the app will tell you if you are keeping up or failing like a bag of lard.
The socially conscious can also upload their daily stats to the Nike+ community, Twitter or Facebook.
For basketball geeks, Nike's launching the Nike Hyperdunk+ trainers and Nike+ Basketball app – which tracks your speed, steps and jumping height as you move around the court. More awesome is the Showcase feature: record yourself playing and the app will overlay your stats, creating a seriously pro video that you can share online.
No prices have been released as yet, but we can comfortably expect to pony up three figures for any of the Nike+ trainers. The app and shoes will launch in the UK on June 29.
You may also like
Apple to overhaul App Store search with Chomp
Dropbox Android app gets automatic photo and video uploads
Next Big Thing – personal cloud servers