Qualcomm Snapdragon 7 Plus Gen 2 eyes up 2023's mid-range phones
New chip promises greater performance and lower power consumption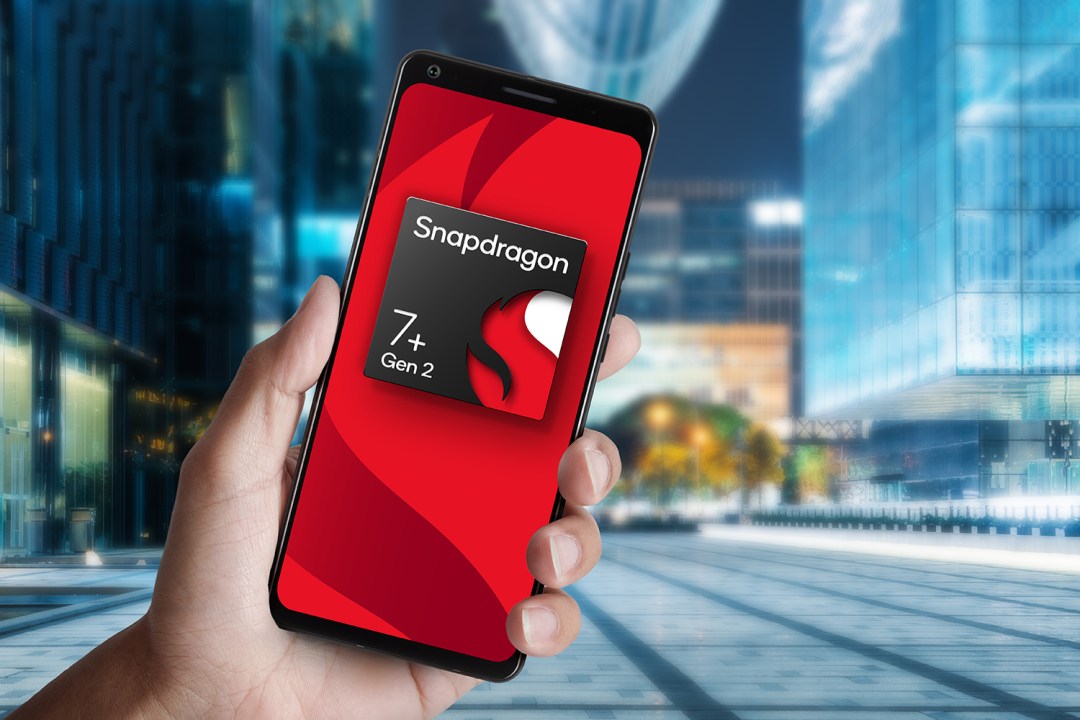 In the market for a sensibly priced smartphone? You may want to wait a little longer before reaching for your wallet: Qualcomm has just pulled back the covers on its latest mobile silicon, which should be appearing in handsets very soon. The Snapdragon 7+ Gen 2 is apparently the fastest 7-series chip Qualcomm has produced to date, bringing big gains across CPU and GPU performance as well as improved power efficiency. AI and audio also take a step up compared to the outgoing Snapdragon 7 Gen 1.
It's an eight-core chip, with a single 'prime' core, three performance cores and four efficiency cores. Clock speeds have been hiked to a peak 2.91GHz, which Qualcomm says helps the silicon deliver more than 50% better performance than Snapdragon 7 Gen 1.
Compared to the similarly-priced competition (most likely from MediaTek), Qualcomm claims a 15% lead on CPU-related tasks, and a 25% lead for GPU-based ones. Volumetric rendering support could also help bring better looking, as well as better performing, games.
Crucially that extra grunt comes without increasing battery drain: the new chip is said to be 13% more power efficient.
On the photography front it'll support 200MP camera sensors and 30-frame image stacking for brighter and clearer low-light snaps. Staggered HDR video capture, for triple exposure from two cameras simultaneously, is also on-board if phone companies choose to implement it. AI improvements will also be applied to digital zoom video, and super resolution upscaling for phones that rely on digital, rather than optical zoom.
Snapdragon Sound is supported once again, with aptX Lossless codec compatibility and Qualcomm's high speed link, for low-latency in-game chat without dropouts or disconnects.
Connectivity comes via the same X62 5G modem seen on the outgoing Snapdragon 7 Gen 1 chip, with 4.4Gbps peak download speeds, dual 5G standby and Wi-Fi 6E support for up to 3.6Gbps transfer speeds if your wireless router is up to snuff. There;s also a Snapdragon Secure trust management engine, which is meant to prevent unauthorised code from running rampant through your devices at a low level.
Qualcomm has confirmed that Realme and Redmi will be among the first in line for the new CPUs, with phones set to launch later this month.
We'll have to wait and see whether other manufacturers will follow suit: last year's Snapdragon 7 Gen 1 didn't exactly see wide adoption, with many phone makers favouring previous-gen 8 series chips instead.