Raspberry Pi to be mass produced by Sony in the UK
The affordable naked PC on a motherboard is coming to the UK in hefty supply at last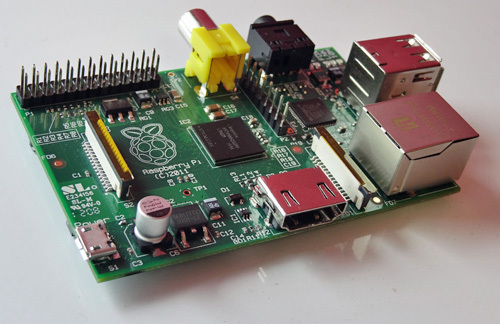 Nearly everyone who hears Raspberry Pi will immediately think affordable, compact, easily modded PC. Unless you're an OAP who may start weighing up eating tasty pie with denture washing efforts.
For those in the tech camp that appreciate the £22 computer, the news that Sony has just signed a deal to mass-produce Raspberry Pi will be good. There will be 300,000 units made initially – we'd say it'll be cheaper as a result but it's hard to shave much off that price.
So if you're a budding computer engineer, a programmer with a passion for originality, or just a n00b looking to try your hand at mucking about with open-source software and hardware, your time has come.
You may also like
Is this the new slim iPhone 5?
Leaked video shows iPhone 5 booting up
Stuff Office Cat's Diary – 06/09/12