Samsung Galaxy Unpacked event confirmed for 1 February: what to expect and how to watch
Expect the Galaxy S23 line-up, plus potentially the Tab S9 and new earbuds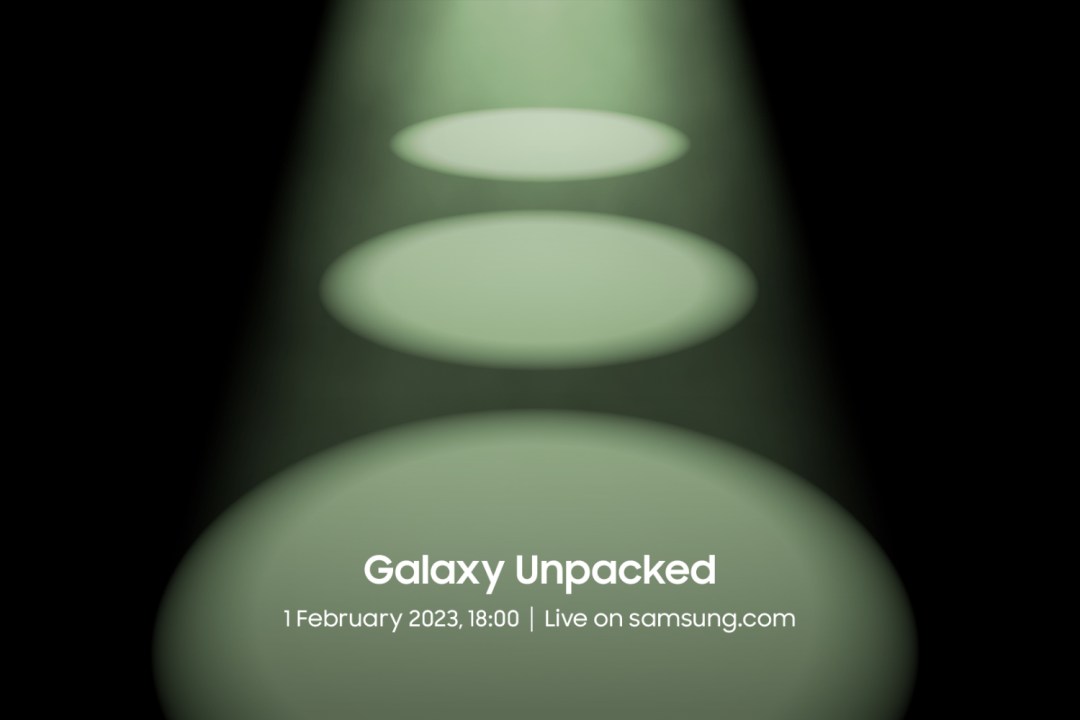 After a busy start to 2023, it's pretty official that the tech season is under way. Hot on the heels of CES launches is Samsung, with its new Galaxy Unpacked event this February. It doesn't come as much of a surprise, given Samsung accidentally revealed the date earlier this week. Oops. Nevertheless, Galaxy fans will have plenty of new goodies to get their hands-on.
The Galaxy Unpacked event is just a few weeks away, taking place on 1 February. We're expecting new smartphones to join the Galaxy line-up, plus potentially a couple of surprises. Read on to find out how to tune in to the event and what to expect.
How to watch Samsung's Galaxy Unpacked event
The event kicks off at 12pm in the UK, or 7am ET/10am PT on 10 August. For the first time in three years, this will be an in-person launch – taking place in San Francisco. Thankfully, Samsung is also live-streaming the event directly. So, you can pick it up on the brand's website, on YouTube, or directly below from the stream we'll add in when it goes live.
While there's not been any sort of runtime confirmed, these types of events usually last for around an hour to an hour and a half. Perfect timing to watch over your afternoon brew.
Of course, we'll be right here to bring you all the latest from the event. We'll have coverage of all the new devices, and you don't want to miss it.
What to expect from the launch
Thanks to a deluge of information from the rumour mill, we've already got a pretty good idea about what to expect from Galaxy Unpacked. There'll almost certainly be three new devices in the Galaxy S23 line-up. Plus, we might see new Galaxy Buds, or the anticipated Tab S9.
If we look for clues in the event invite, the three spotlights could mean just the three devices… or three product categories. We'll leave the conspiring to tin-foil hat wearers. What we have done, however, is break down what we expect from the Galaxy S23.
To try and sum things up, we're expecting changes across the board for the smartphone. It looks like the Galaxy S23 will drop Samsung's own Exynos chipset in favour of Qualcomm's latest Snapdragon 8 Gen 2. We're also expecting big camera sensor upgrades, bigger batteries, and potentially even new colours. And, although this is a bit of a wildcard, we wouldn't be surprised to see Snapdragon's new satellite tech make its way to the flagship ahead of the feature launch later this year. The recently announced Qi2 wireless charging isn't quite ready yet, so don't expect the MagSafe counterpart to debut here.
While we've not heard too much about new Galaxy Buds, we often see refreshes alongside the new Galaxy smartphone line-up. It might just be a new colour, however, so don't get too excited. If we go by last year's event, we'd expect to see the Tab S9 make its debut – though, things have gone quiet on this more recently. Thankfully, there's not long to wait!