Save on Arlo's smart security gear this Prime Day
Discounted surveillance starting from under £100.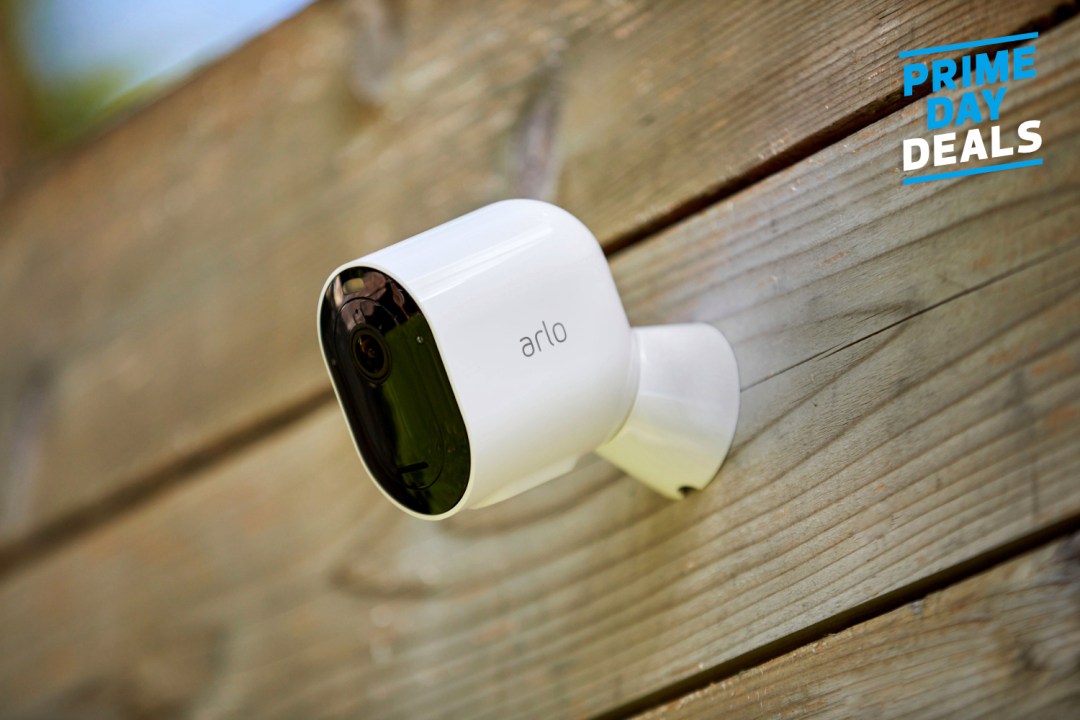 Arlo's security cameras make it a cinch to secure your smart home. Connected to your Wi-Fi, they can record comings and goings 24/7, whether watching over your porch or protecting the biscuit barrel. And now Arlo's security kit is even more affordable: thanks to Amazon UK's Prime Day deals, you can save up to 50% on its range of smart security cameras.
Among the deals is the Arlo Pro 4, a 2K HDR-ready security camera that's dropped from £219 to £197, a saving of 10% versus the official retail price. From Amazon US you'll also get a nice discount – down to $293 from $380 if you buy a pack of two.
Wire-free and easy to install yourself, the Arlo Pro 4's magnetic mount means you can easily reposition its watchful eye to ensure its 160-degree field of view covers exactly what you need it to. It can stream live in its full 2K resolution, and even lets you zoom in up to 12x for the smaller details. Or if you need to take your security on the move, Arlo's Go 2 model offers 4G connectivity on an HD camera. It's down from £280 to £170 this Prime Day.
If Arlo's Pro camera sounds about right for you but needs a little more beef, the Pro 3 Floodlight and Siren spec might be a better option. Regularly £260, this feature-packed security system is down to £142.49 for Prime Day. It takes the previous-gen Pro 3 camera, and throws on a 3000 lumen spotlight and smart siren to offer even more protection. You'll find a similar 2K HDR resolution as the Pro 4 camera.
As for internal security, the Arlo Essential Indoor is a wired watcher which keeps a 1080p eye on your pad. Besides night vision and two-way audio, it also features pet detection, so you'll know which pooch left those muddy paw prints across the carpet. Usually £120, Amazon's reduced it to £66.49 for Prime Day – a saving of just over £50.