The Honor V Purse is part smartphone, part handbag
A fashion-focused take on foldable phone tech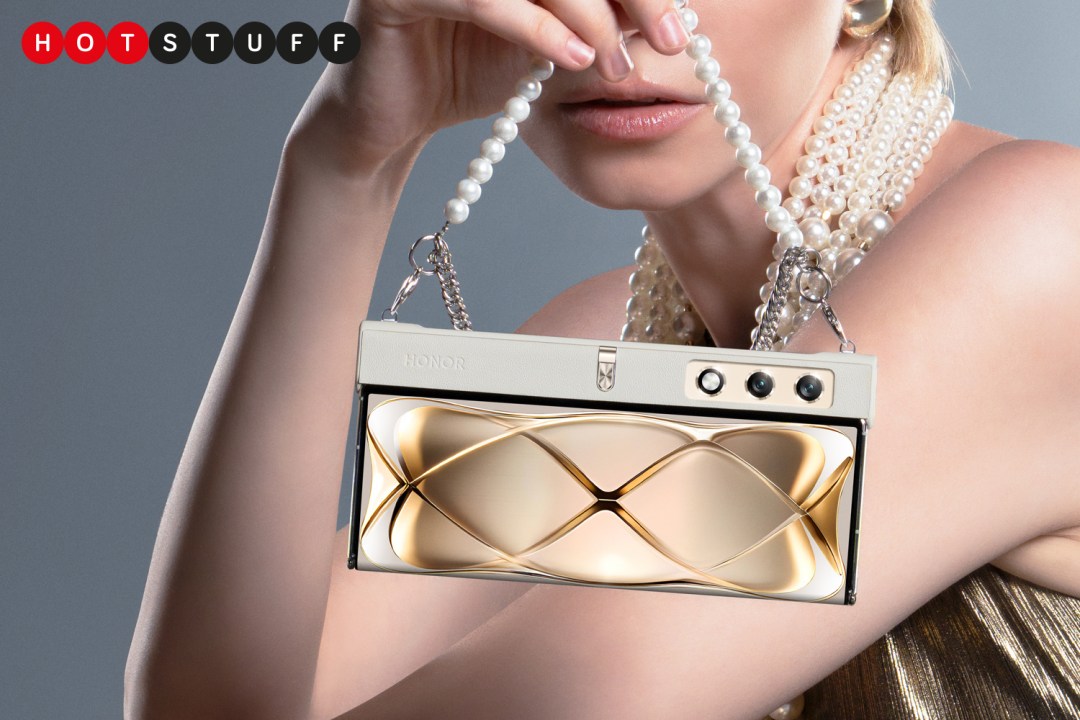 You've heard of tech hybrids, laptops merged with tablets. But how about the Honor V Purse, a foldable phone blended with the style of a clutch bag? This is just an upcoming smartphone concept at this point, but shows one slightly strange new way forward for foldable phones.
The outward-folding handset has a strap attached to the side opposite the hinge, letting you fling it around like an expensive fashion accessory. Honor CEO George Zhao calls it a "phone-to-purse concept," while the company seems to be trying to make the idea of a "phy-gital fashion statement" a thing. Not sure about that one.
There's a little more to this than just the ornate handle, though. The Honor V Purse has a screen that curves around its outside – a first for the brand, dropping the need for a second display – and can display handbag or purse-like or artsy patterns to make the thing look more like a worn statement piece.
To further push the fashion point, the Honor V Purse has a little clasp that lets the display unfurl. The strap is also interchangeable, with Honor working a sustainability angle: some of the examples shown use materials like vegan leather.
However, the most obvious recycling going on here is in the phone design itself. The V Purse is the spitting image of Huawei's Mate XS 2 foldable phone. Remember that Honor and Huawei used to be sister brands, but split off in late 2020 to let Honor separate itself from a company blacklisted by the US government. 
There are no actual Honor V Purse hardware specs available, though, because for now this is just a concept. However, Honor does say it is under 9mm thick – much thinner than the 11.1mm Huawei Mate XS 2. It also has just two rear cameras, and you can change the part Honor calls the "handle", which is the part around the camera area that holds the strap.
Honor says it lets you change your purse based on "time, place or emotion" thanks to the changeable straps and always-on-display designs, which were created by a bunch of artists and directors including AR artist Yunuene Esparza and fashion designer Bram Van Diepen, who was worked with fashion brands including Burberry and Descente. 
There's just one little issue. Don't people actually put stuff in a real purse?