This ExpressVPN router packs a built-in VPN to protect your browsing
The VPN company's debut product is a Wi-Fi 6 router with a VPN built-in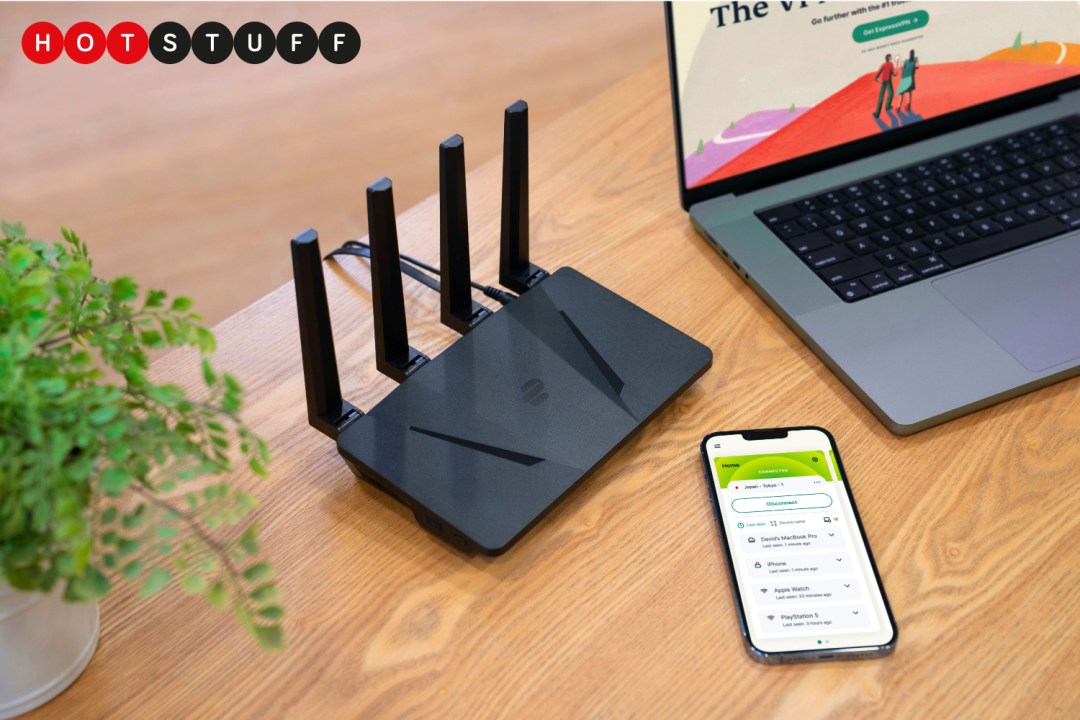 Network security isn't easy. Complicated terms, getting the right gear, and lots of wires quickly get confusing. And once you've got the router hardware right, you've then got to look at VPN's for software-based protection.
If that means nothing to you, don't fret – ExpressVPN reckons it's got a solution. The VPN company's debut product is a Wi-Fi 6 router with a VPN built-in.
As a router alone, ExpressVPN's Aircove is a pretty impressive bit of kit. You'll find one WAN Ethernet port and four LAN Ethernet ports on the rear. Its internal processor is a 1.2GHz monster, while the router supports both 2.4GHz and 5GHz connections. That means you can reach speeds up to 1200Mbps. And thanks to Wi-Fi 6 support, ExpressVPN reckons your connection will reach up to 1600 square feet throughout your home.
But where this router really comes into its own is with the baked in security features. Since the router comes with ExpressVPN's VPN service built-in, every device on your network will have internet usage encrypted by the software. That includes smart TVs, alongside smartphones, tablets, and computers. It'll cover all your device traffic, keeping your information away from prying eyes.
You'll also find additional security features on ExpressVPN's Aircove. The internet box comes with a threat manager and ad blocker by default, saving your devices from trackers, malware, and ads. You can dedicate device groups to certain VPN locations, or toggle this setting on the fly per device (or for them all). And naturally, you can control all these settings right from your phone.
Ready to crank your Wi-Fi security up a notch? ExpressVPN's Aircove router is available to order on Amazon